Scottish tablet is an age-old recipe for fudge that's perfect as a holiday gift or a sweet dessert with coffee. With a touch of vanilla bean, this fudge is a delicious treat for any sweet tooth.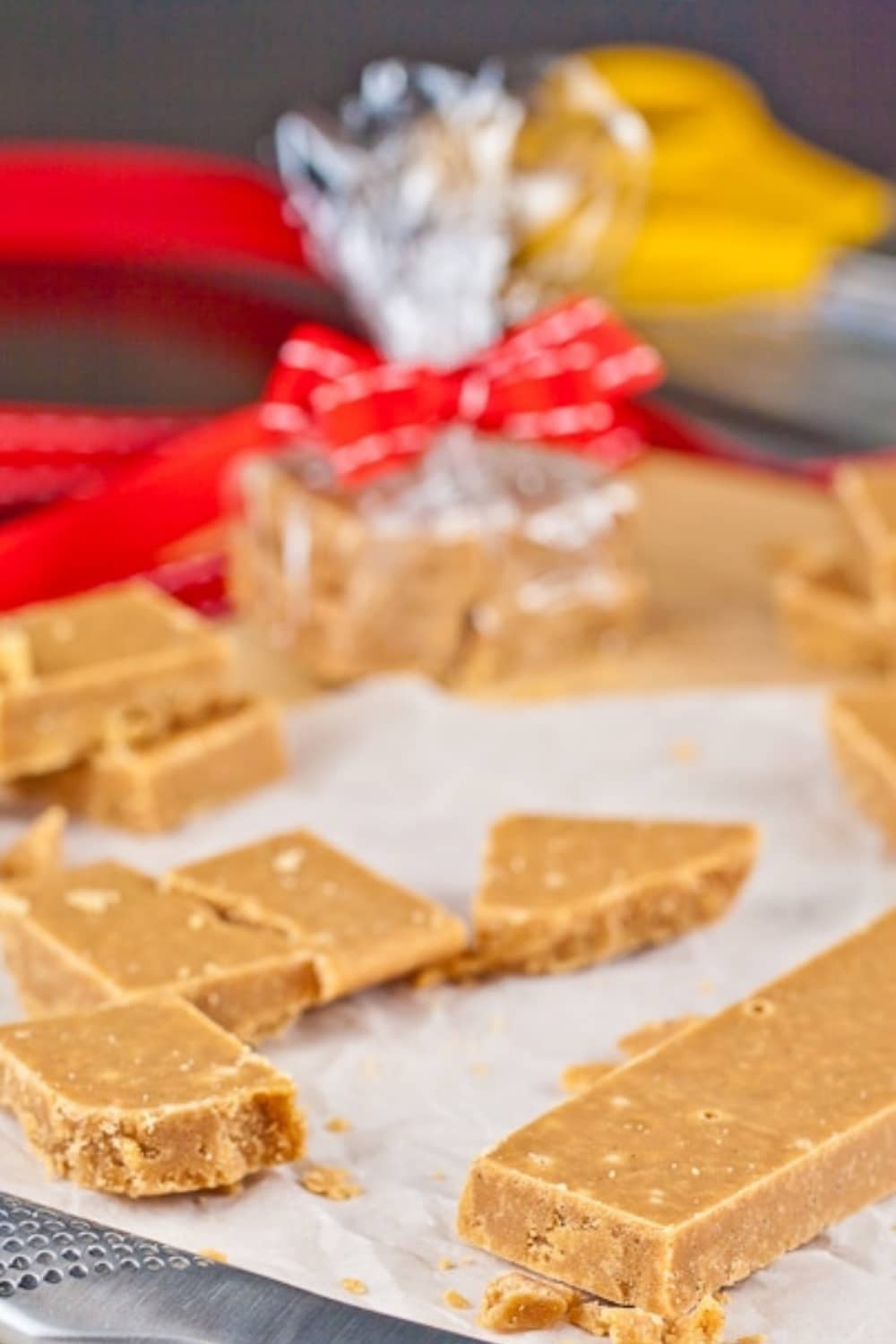 What is Scottish Tablet?
Christmas just isn't Christmas in my family without Scottish tablet. What's Scottish tablet I hear you ask?
No, it's not some strange medication. Scottish tablet is a Scottish confection that has a long history that was first documented in The Household Book of Lady Grisell Baillie in the 18th Century.
While traditionally it was made with sugar and cream, the modern version uses condensed milk and sugar, which is what my family recipe is based on. It's basically a delicious fudge.
So, what does it taste like? It's somewhat like a caramel sauce turned into fudge.
And when it's cooking it smells absolutely divine ... and oh so much like Christmas to me.
If you want to try your hand at making Scottish tablet, be warned you may get a sore arm from stirring, because it really does need careful supervision to ensure it doesn't stick to the bottom of the saucepan.
I have fond memories of stirring Scottish tablet as a child, and it almost seemed magical to me back then, watching it slowly turn from a light cream color to a golden caramel.
Making Homemade Scottish Tablet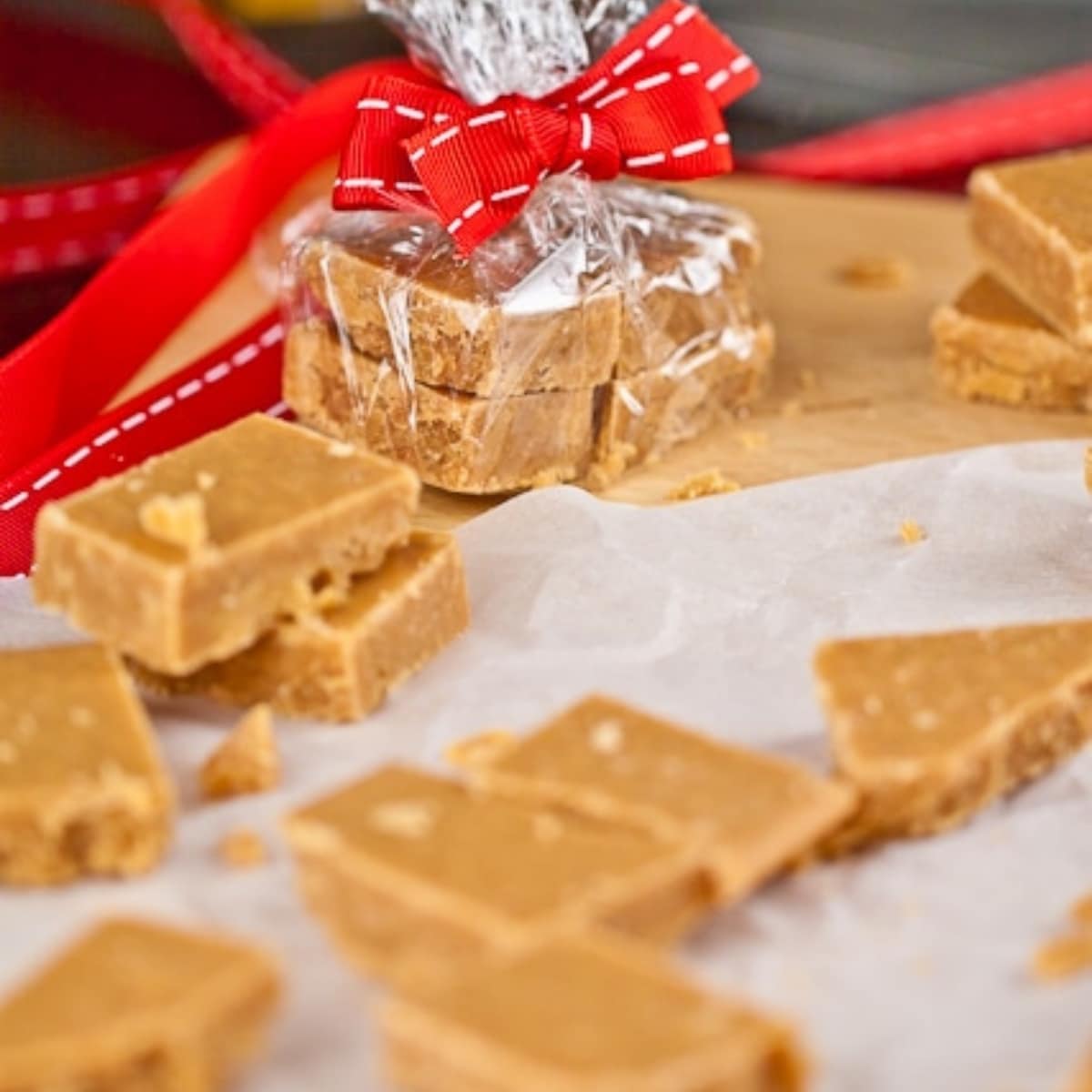 Well you're in for a treat because Scottish tablet isn't too hard to make (apart from the arm workout).
Start by getting a baking pan ready. This is the pan you'll use to create the shape of the tablet at the end. You can use a non-stick rectangular baking tin, or get creative and use some other shape.
Just line it with baking paper so it's all ready for the last step.
Then on the stovetop, put a large non-stick pan on medium-high heat.
Add the sugar, water, vanilla seeds, butter, and condensed milk. Stir them together and bring the mixture to a boil.
Once at a boil, turn the heat down to medium-low, but don't you stop stirring! Stirring is pretty much the most important part of this Scottish tablet.
Your delicious mixture will start to thicken and become caramel colored. Sure, it will take 20 minutes of stirring to get there, but stay resilient!
At this point, you can spoon a teaspoon out onto some baking paper and use a knife to spread it. If you can see the grooves from the knife in the mixture, then that's perfect!
Also do a little taste test. If it's a slightly sugared texture, it's ready to remove from the heat. If it's chewy, you keep on stirring.
But if it's ready to remove from the heat, move quickly and pour the mixture into the cake pan. Don't delay, or the mixture will set in the cooking pan.
You can scrape the mixture off the pan to get everything into the cake pan. Then roll the pan so that the mixture spreads evenly across the bottom of the cake pan. Let it cool, and then it is ready to be cut up into little squares for you to share!
For my version of Scottish tablet, I decided to add vanilla bean to spice things up a little bit.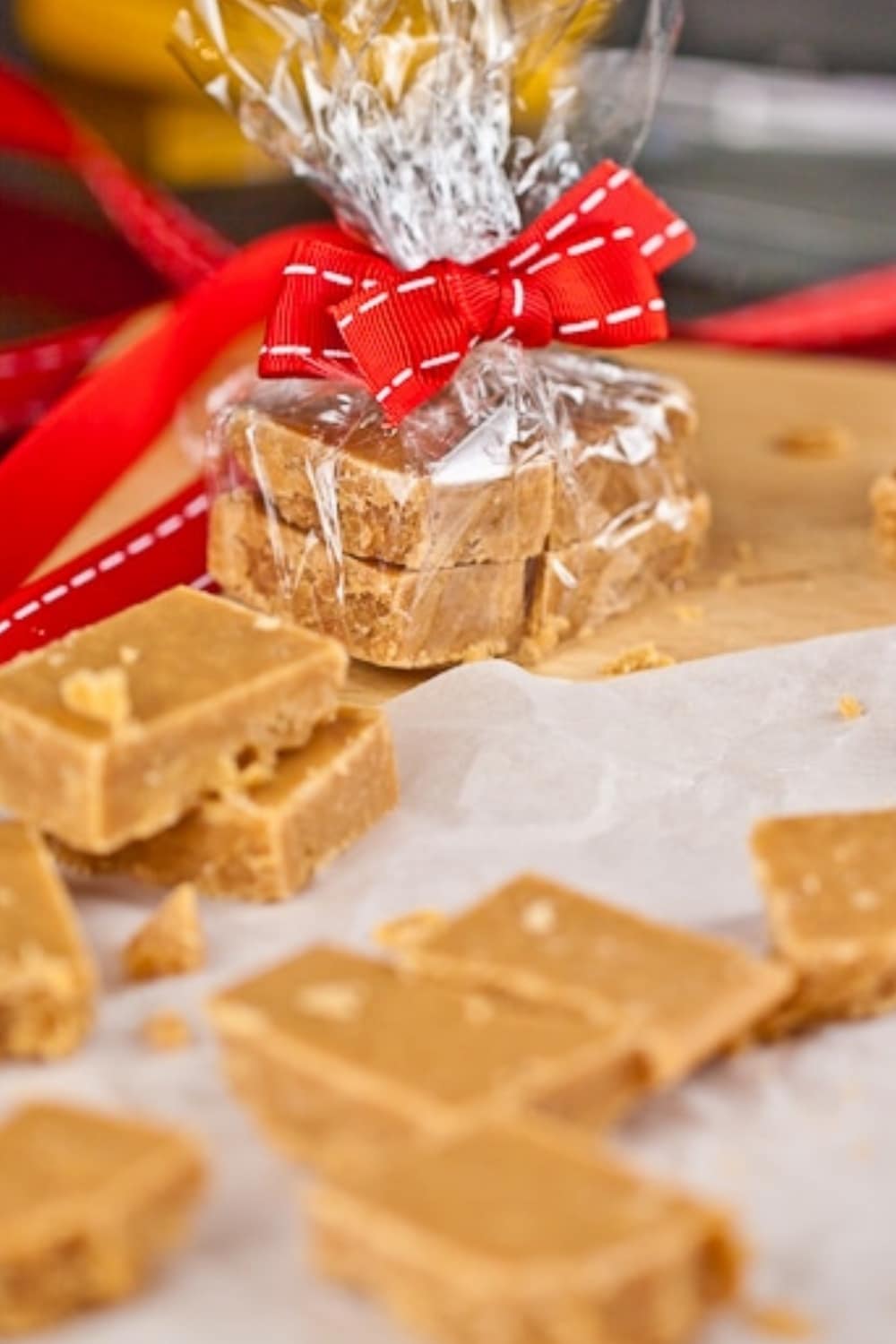 When you've made your vanilla Scottish tablet, wrap it up in cellophane and give it as a gift or serve it in tiny squares along with coffee at the end of your Christmas meal, in place of a dessert.
If you don't like coffee, try it with some mulled apple cider.
Do you have any family food traditions that define your Christmas season?
Recipe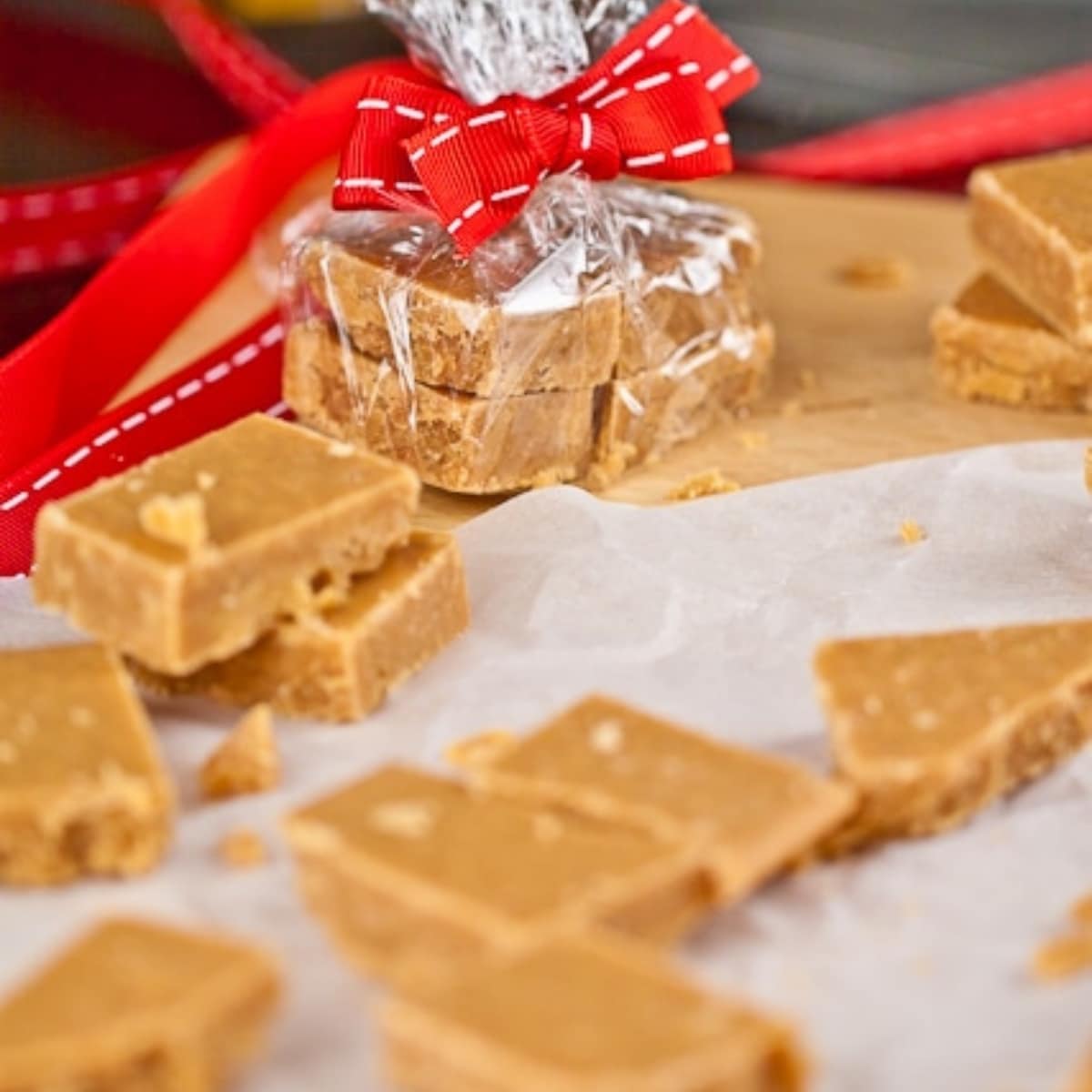 Ingredients
400

ml

Sweetened Condensed Milk

1

pound

sugar

2

oz

butter

¼

cup

water

seeds of 2 small vanilla beans

scraped, or 1 large
Instructions
Grease a medium sized non stick rectangular cake tin or line with baking paper.

Add the sugar, water, vanilla seeds, butter and the condensed milk to a large non stick pan and turn the heat on medium-high and bring to a boil.

Reduce the heat to medium low and continue to stir. I find using a whisk helps. As the mixture cooks it will start to darken in colour. You want a rich caramel colour and you want the mixture to begin to thicken. As the mixture starts to darken and thicken (around 20 minutes) take teaspoonfuls of the mixture and place onto a plate and leave it a for a few minutes. Use a knife and spread the mixture across the plate. What you want to see is grooves from the knife in the mixture. Also taste it, it should have a slight sugared texture. When it's at this point it's ready to remove from the heat. If the mixture is chewy, it's not there yet, and keep cooking.

When the mixture is ready pour it into the prepared cake tin. You will need to do this very quickly because as soon as you remove it from the heat it will start to set. Try to get as much of the mix out of the pot and into the pan by scraping the pot. Roll the pan from side to side to spread the mix evenly in the pan. Set aside to cool. Once the mixture is set cut into small squares.
Notes
If you have left the mixture to set for a few hours and it still hasn't set, then it needs further cooking. Don't worry though, you don't need to throw it out and start again, simply place the mixture back into a saucepan, let it melt, and continue cooking. If you notice flecks don't worry, reduce the heat and make sure you stir more. However, if you see black streaks, unfortunately it's burnt.
Nutrition
Calories:
287
kcal
Carbohydrates:
55
g
Protein:
2
g
Fat:
6
g
Saturated Fat:
4
g
Cholesterol:
21
mg
Sodium:
76
mg
Potassium:
123
mg
Sugar:
55
g
Vitamin A:
205
IU
Vitamin C:
0.9
mg
Calcium:
96
mg
Iron:
0.1
mg
Craving more veg-friendly recipes?
Shop our collection of vegetarian and vegan cookbooks, including our new Vegan Thanksgiving and Vegan Christmas cookbooks!