I hope you like lettuce wraps because we have two lettuce wrap recipes on the menu this week! Since you're going to have leftover lettuce after the first recipe, you might as well put it to use, right? We've also got a Mexican-inspired pasta dish that's full of summer vegetables, cheesy stuffed zucchini, and crazy easy quesadillas to end the week.
Here's this week's meatless meal plan:
Monday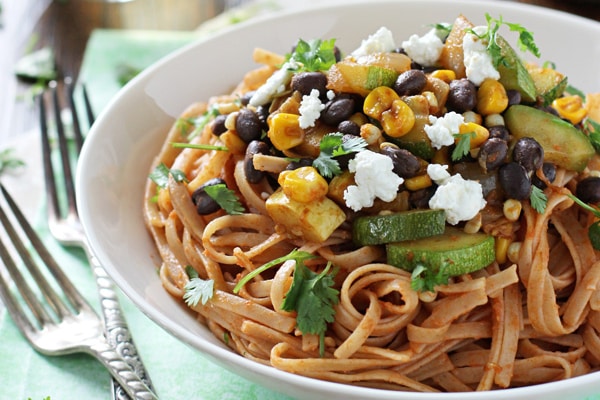 Vegetable and Black Bean Enchilada Pasta from Cookie Monster Cooking // What happens when you combine pasta with enchiladas? Delicious things! And since fresh corn won't be in season much longer, this is a good way to get your fix.
Tuesday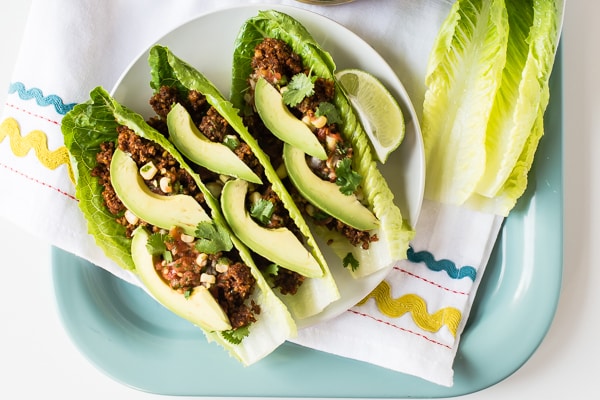 Heat-Free Lentil and Walnut Tacos // The best thing about these tacos is that you can make the filling in advance and you don't even have to eat it up for dinner!
Wednesday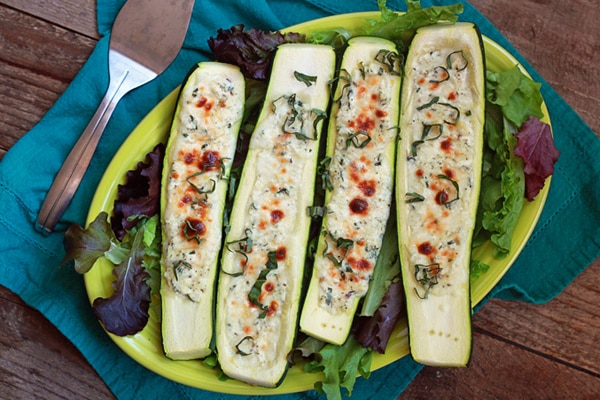 White Pizza Stuffed Zucchini Boats from Kitchen Treaty // Hello cheesy! These zucchini boats are stuffed with ricotta and melty mozzarella, then topped with fresh basil.
Thursday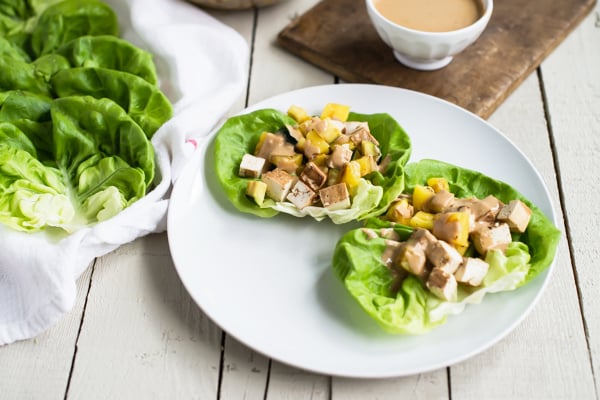 Grilled Teriyaki Tofu Lettuce Wraps with Creamy Sesame Dressing // Don't be intimidated by the prep time on this recipe--most of it is hands-off time spent marinating the tofu. The results are completely worth it!
Friday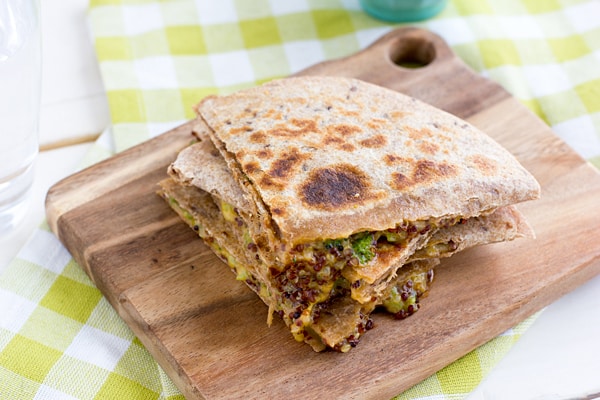 Broccoli Quinoa Quesadillas // These quesadillas use frozen chopped broccoli, so you don't even have to break out the cutting board to make them.
Tips for This Week's Plan
The enchilada pasta called for crumbled goat cheese as a topping--buy as much as you think you'll need or omit it from the list if you plan on skipping it.
If you have leftover taco filling from Tuesday's dinner, use it to make a taco salad for lunch on Wednesday.
Buy a big head of lettuce because you'll be using it for two recipes!
To save some time on the grilled tofu for Thursday's recipe, you can purchase marinated baked tofu at the grocery store--just remember to take the teriyaki sauce ingredients off the shopping list.
The cheese in the Broccoli Quinoa Quesadillas is important! Use a high quality, flavorful sharp cheddar.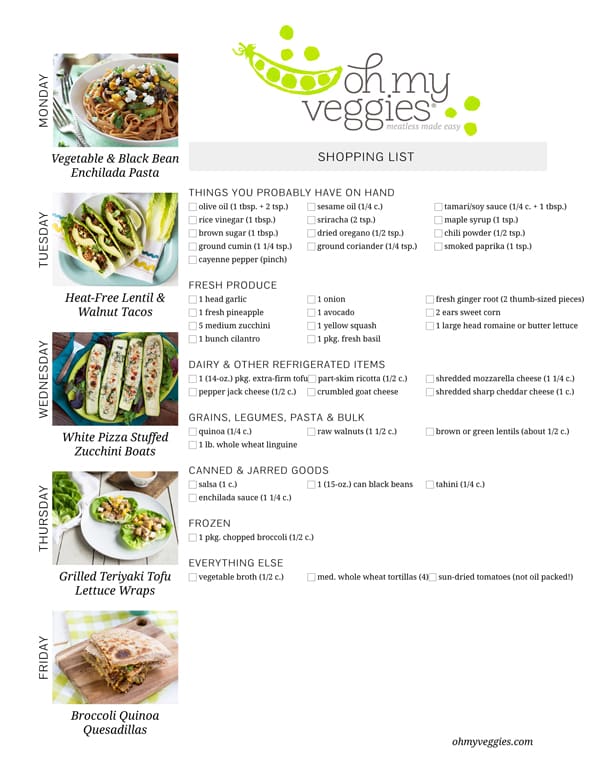 Click here for a printable version of this week's meatless meal plan and shopping list, then click on the links above to print out each recipe. Now you're set for the week!
Find more dinner ideas from our Meatless Meal Plan archives.