Every recipe in this week's meal plan has one ingredient that takes it over the top. Quesadillas are good, but quesadillas with caramelized onions are even better. Everyone likes a black bean burger, but slathering the bun with sriracha mayo makes this one a burger to remember. Even something as minor as sliced garlic can give a simple pasta dish enough of a punch that you'll want to add it to your regular rotation. The simplicity of these meals is also reflected in the shortened shopping list this week -- there may not be as many ingredients to buy, but we're certainly not skimping on the flavor!
Here's this week's meatless meal plan:
Monday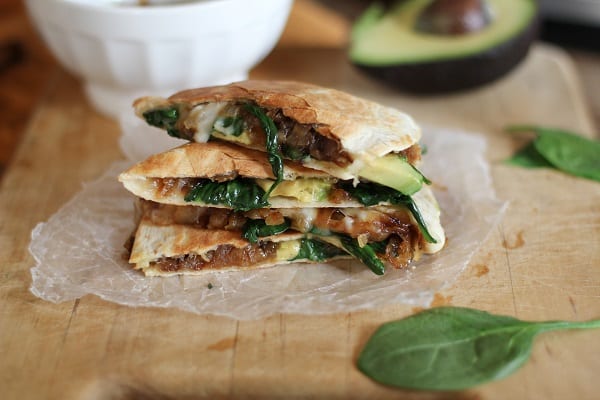 Caramelized Onion, Spinach & Avocado Quesadillas from Oh My Veggies // With caramelized onions, spinach, and avocado, these quesadillas are definitely meal-worthy!
Tuesday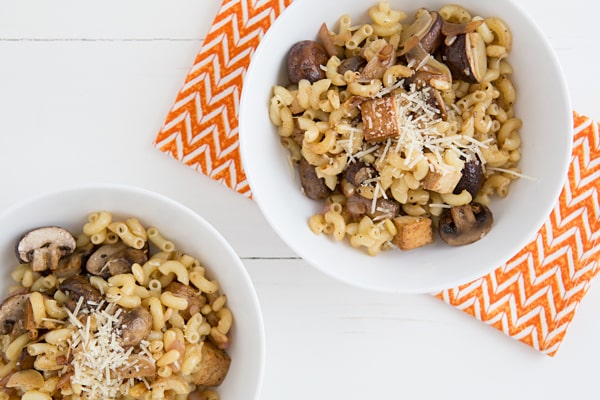 Balsamic Pasta with Toasted Garlic & Pine Nuts from Bake Your Day // It's impossible to resist an easy pasta recipe like this one. The thin slices of garlic totally make the dish!
Wednesday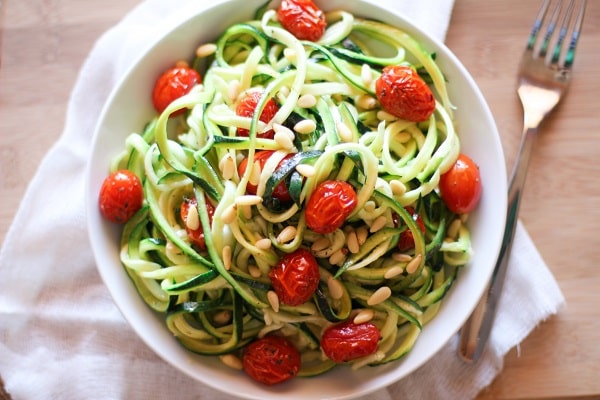 Lemon-Garlic Zucchini Noodles with Roasted Tomatoes from Oh My Veggies // Roasted tomatoes add a bright, summery flavor to this easy zucchini salad recipe.
Thursday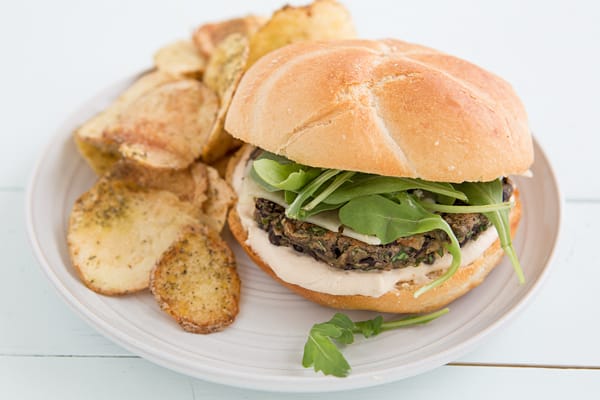 Black Bean Burgers with Sriracha Aioli from Cooking Light // Sriracha aioli. Need I say more? We've eaten a lot of homemade black bean burgers and this recipe is among the best.
Friday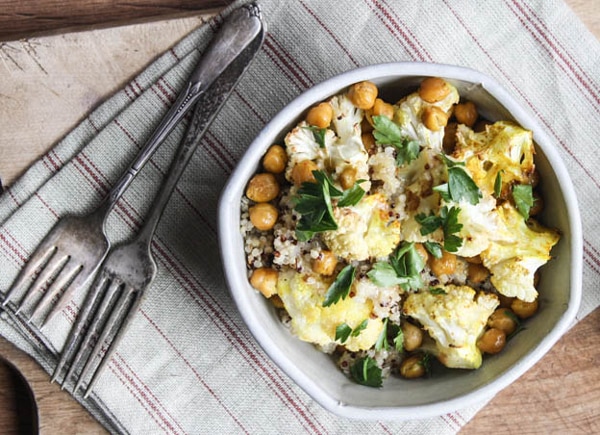 Roasted Cauliflower and Chickpeas with Lemon-Dijon Dressing from Dishing Up the Dirt // Roasted cauliflower is one of my favorite foods -- when you roast cauliflower, it tastes so different from when it's raw or steamed! Chickpeas and quinoa add some protein to this simple dinner recipe.
Tips for This Week's Plan
The caramelized onions add a lot of prep time to the quesadillas -- make them over the weekend and Monday night's dinner will come together in a snap.
The quesadillas have so much flavor, you can serve them without any fixings. But if you want to serve them with salsa or sour cream, be sure to add them to the shopping list!
We bulked up Tuesday's pasta dinner by adding store-bought baked tofu and roasted mushrooms; add either or both to the shopping list if those sound good to you, or round out the meal with a salad made from extra baby arugula you might have from the burgers.
Do you have spare pasta sitting in your pantry? Use it up this week! The balsamic pasta calls for 8 ounces of pasta -- any kind of pasta -- so I used some macaroni that I had on hand.
Don't have a spiralizer? That's okay! Use a vegetable peeler to cut the zucchini into ribbons.
We had the burgers with chips, but leftover zucchini noodles make a great side too.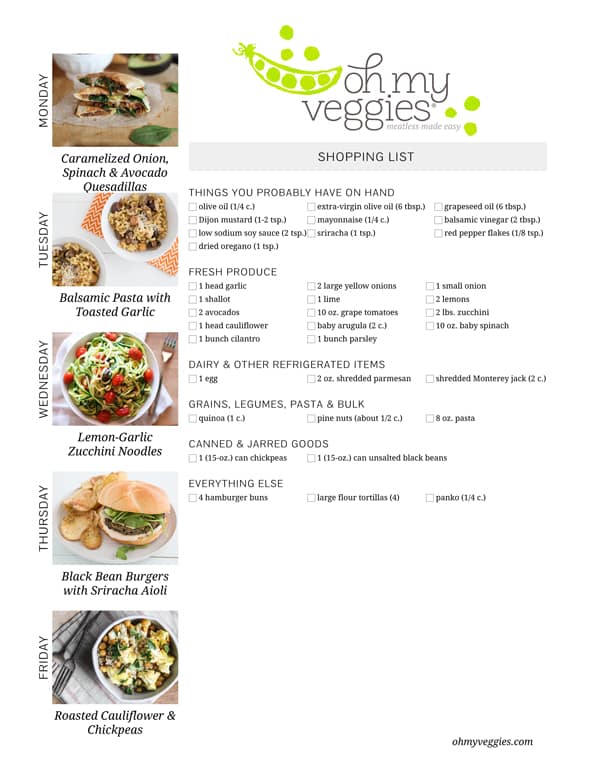 Click here for a printable version of this week's meatless meal plan and shopping list, then click on the links above to print out each recipe. Now you're set for the week!
Find more dinner ideas from our Meatless Meal Plan archives.