With summer right around the corner, we've decided to give your slow cooker one last hurrah before you put it away for the season. Make a big batch of Kare's Quinoa White Chili and stick the leftovers in the freezer for an easy meal when you don't feel like cooking! But before we get to that chili, the week starts off with grilled cheese on crusty sourdough bread -- use the leftover bread to make croutons for Tuesday's soup, and end the week with Huevos Rancheros Enchiladas. What better way to start the weekend than with breakfast for dinner?!
Monday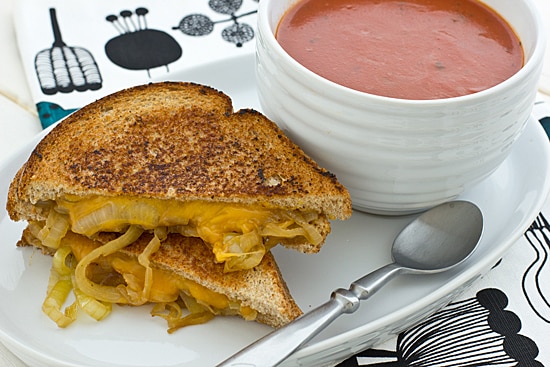 Drunken Grilled Cheese Sandwiches // This Vegetarian Drunken Grilled Cheese Sandwiche recipe adds onions sauteed in beer to the traditional grilled cheese. It's grilled cheese for adults!
Tuesday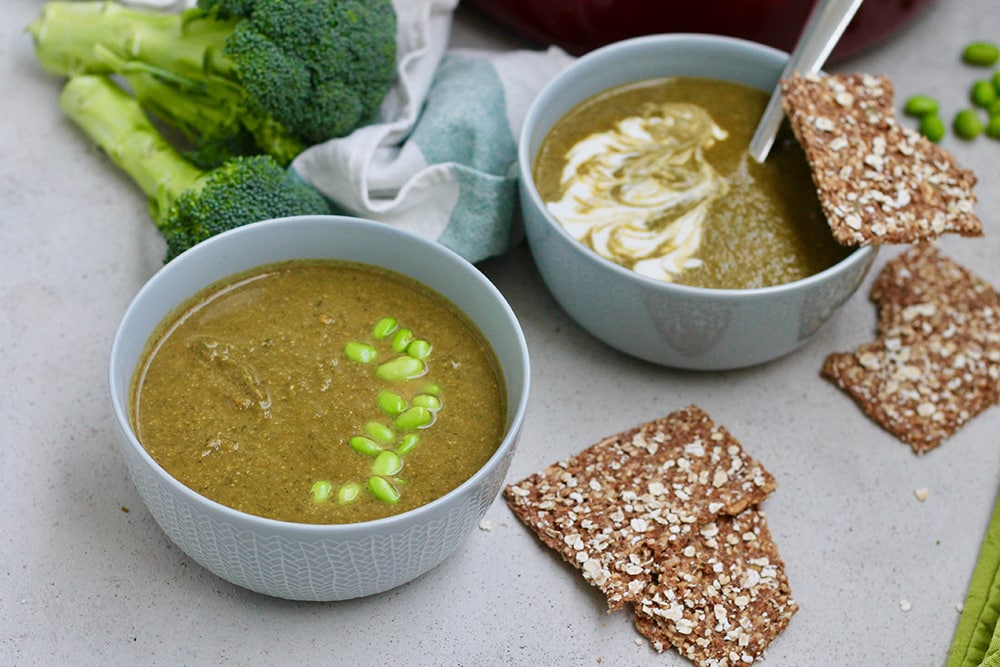 Super Green Winter Soup // This quick and easy green soup makes use of winter vegetables like broccoli and sweet potatoes for a hearty soup and a blast of much-needed nutrients.
Wednesday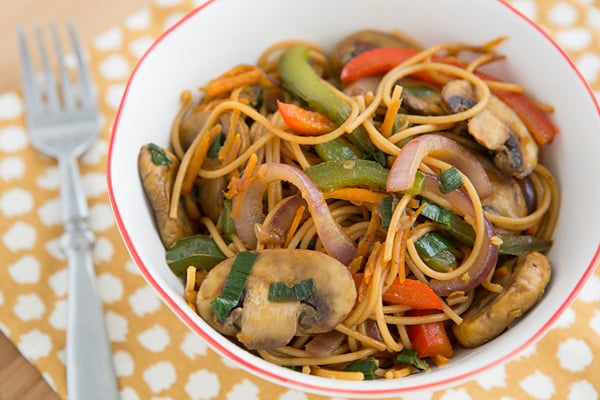 Vegetable Lo Mein from The Garden Grazer // This is one of our favorite dinner recipes. Sometimes we use half the amount of noodles and double the veggies. However you make it, it's delicious!
Thursday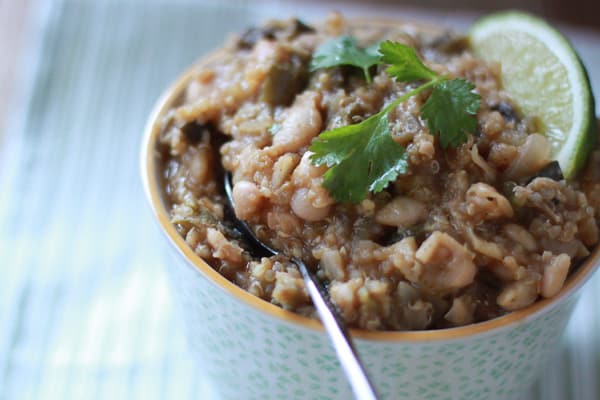 Slow Cooker Quinoa White Chili with Roasted Poblanos from Potluck // Chili in May? Why not! This light, tomato-less chili works for springtime too. It makes 6 to 8 servings, so you'll have plenty for later.
Friday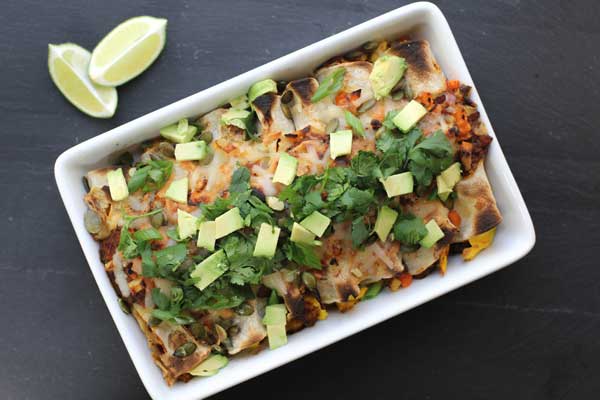 Huevos Rancheros Enchiladas from Oh My Veggies // Breakfast for dinner always feels so subversive, right? You make your own rules! Eat the heck out of these enchiladas! It's Friday, after all.
Tips for this week's plan
Don't forget, you're doubling the grilled cheese recipe! But if you want, you can use less butter and cheese in your sandwiches — we did and they were still delicious. Serve them with your favorite chips, baby carrots, fresh fruit, or whatever else you have on hand.
Speaking of those tasty grilled cheese sandwiches, they call for shiitake mushrooms, but if you can't buy them in bulk, they can be pricey, so substitute cremini mushrooms instead.
Slices of leftover bread are perfect for serving with the soup, but if you're feeling really ambitious, make croutons!
The soup calls for shaved Parmesan cheese. If you buy a hunk of cheese, make sure it's vegetarian — if it's imported, it's probably not. I just used grated cheese that I had on hand; Whole Foods' refrigerated grated Parmesan cheese is vegetarian.
Have you noticed that limes are ca-razy expensive lately? I left them off the shopping list for the chili and enchiladas, but you can add them on if you want, along with any other toppings you'd like for these recipes. (Note that if you want to use avocado, you'll probably have to pick one up mid-week just to be safe because they go from ripe to over-ripe really quickly!)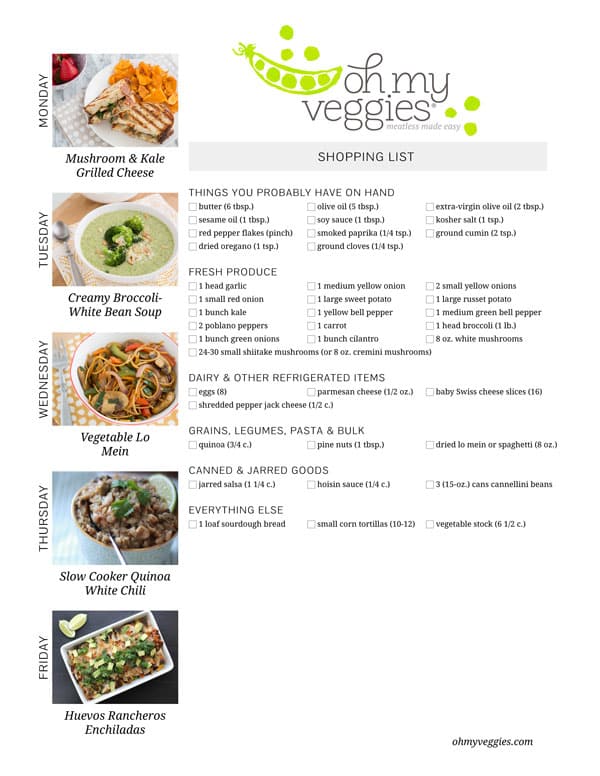 Click here for a printable version of this week's meatless meal plan and shopping list, then click on the links above to print out each recipe. Now you're set for the week!