So you bought a spaghetti squash. Now what? Here are are all my favorite spaghetti squash recipes to get you started!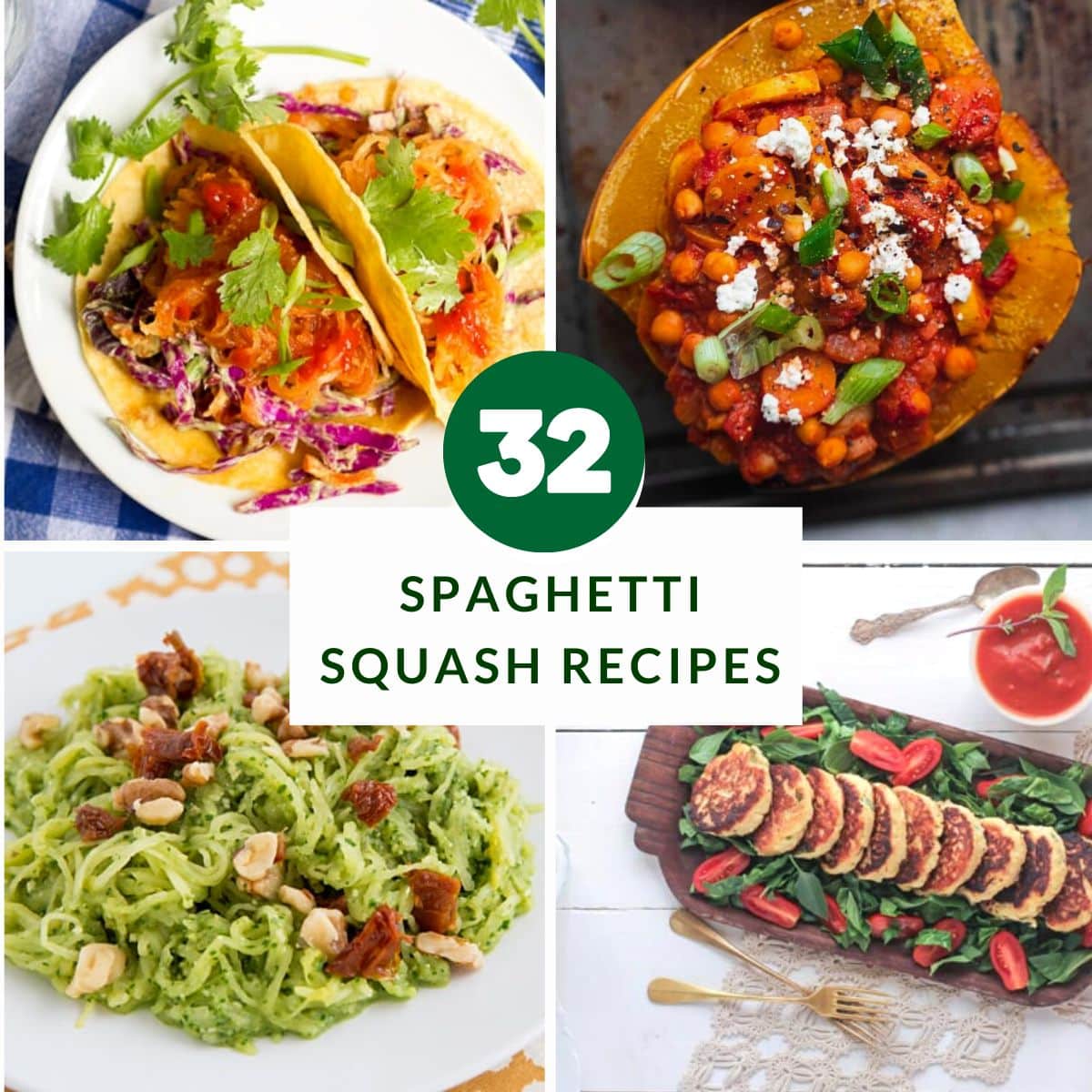 If you've ever tried substituting spaghetti squash in place of real spaghetti, then you know it's nothing like the real thing. It is, however, packed full of healthy nutrients and makes a great alternative for those looking for a low carb meal.
While some might think it tastes delicious served on it's own, there are a plethora of creative recipes out there to please all kinds of palates. Here are 32 (or more) ways to eat this delicious vegetable that are sure to inspire you!
I hope you've found the perfect spaghetti squash recipe to try out tonight! If you love these ideas, be sure to check out these other delicious recipes: