If you've never had sorrel before, (more commonly known as hibiscus), it's definitely time to try it! We've searched high and low to find our favorite recipes—and ended up with a list of the best sorrel drink recipes.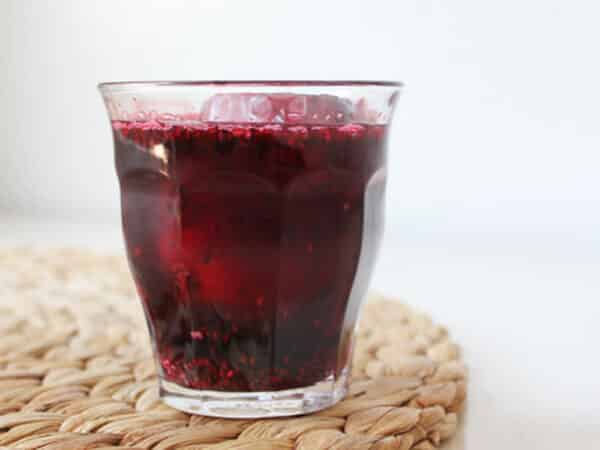 Rumored to have numerous health benefits and rich nutrient content, there's no wonder that sorrel's tart and tangy leaves have found their way into many types of cuisine. From refreshing summer spritzers to hot teas for winter or rainy nights, you're sure to find something that suits you among our recent finds.
Please note: Enjoy your lovely sorrel drinks with moderation in mind, whether you serve them with alcohol or not. Some say the oxalic acid in sorrel can be toxic in large amounts.
This Sorrel Iced Tea only needs four ingredients (one is water!) and approximately three hours to steep. When it finally gets to be a deep red color, you know it's time to serve! Serve in your prettiest glasses with a few ice cubes in each.
This may be the best sorrel drink recipe of all. Frequently enjoyed in Caribbean culture—especially around the Christmas holidays—you'll find this type of beverage on the islands by the pitchers full! This Caribbean Spiced Sorrel recipe uses star anise, whole allspice seeds, and fresh ginger to pack its punch. Sweeten it up to taste with your favorite sweetener. (Some of the islanders recommend stevia—or even skipping the sweetener altogether!)
This dark Trinidadian Sorrel Drink calls for cinnamon sticks, bay leaves, and whole cloves to make a rich sorrel concentrate. Add water to it in a 3:1 ratio for best results. Again, you can easily sweeten up this drink to your personal preferences. Some enjoy it with a shot of rum as well.
Here's a recipe for a summer afternoon at the picnic table. Fresh strawberries and a peeled avocado make this Lemony Green Smoothie with Sorrel and Strawberries smooth and fruity—a treat for even your most health-conscious guests!
This Hot or Cold Sorrel Drink is made Caribbean-style again, but also adds a little fresh orange peel and coconut sugar syrup to the mix. Serve it up hot or cold, alcoholic or non-alcoholic.
This Hibiscus Shandy recipe incorporates beer into the blend (this one used specifically Belgian Ale, but you can substitute your favorite). It makes a very large batch, perfect for your next big barbecue. Make sure you have some nice glasses, plenty of ice cubes, and fresh fruit slices or other types of garnish for serving.
Also the best sorrel drink recipe, this healthy Zobo Tonic is made by the creators of New Nigerian Cuisine. They recommend using only the cleanest of flowers and the most natural sweeteners for this refreshing elixir.
If you have enough of the drink mix left over, why not make popsicles out of your favorite sorrel drink (or just make some into ice cubes)? These dark red beauties are sure to be a hit out on the patio this summer. Frozen Sorrel (or 'Zobo') Pops can get messy when they start to melt, though, so be sure to serve them with plenty of napkins—or maybe poolside when everyone's already in their swimsuits!