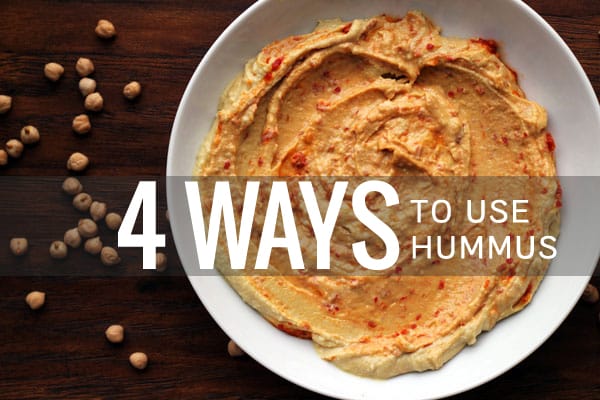 For being such a simple mixture (in its most basic form, chickpeas, tahini, lemon juice and garlic), hummus has quite the hold. Not only do I always have a tub in my fridge for easy/healthy snacking/dunking purposes, but a trip through the refrigerated section at the grocery store has me checking out with at least five new flavors.
Luckily, hummus is good for more than just pita chip-scooping and can be incorporated into just about every meal of the day. Here are 4 new ways to use hummus that go beyond your standard chips-and-dip snack.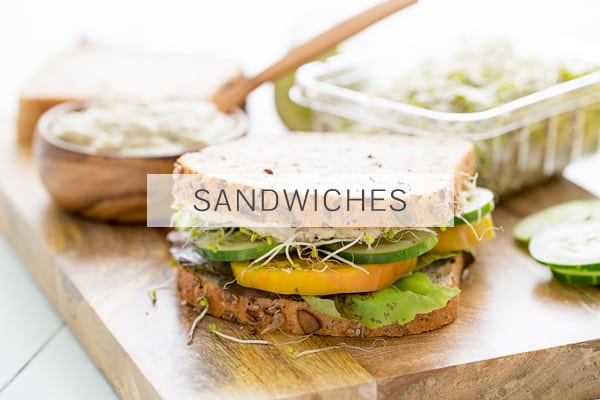 Use hummus in place of mayo on sandwiches, burgers, and wraps. No one likes eating a dry sandwich, but sometimes you want something a little bit more nutritious than a thick smear of mayo on your bread. Hummus, which is chock-full of protein from all the chickpeas that go into it, is a great alternative to many of these more conventional sandwich spreads. Plus, there are so many flavors out there that you can mix and match them with your sandwich fillings. Even if the base ingredients stay the same, it feels like you're eating a different sandwich every time. Variety is the spice of life, after all!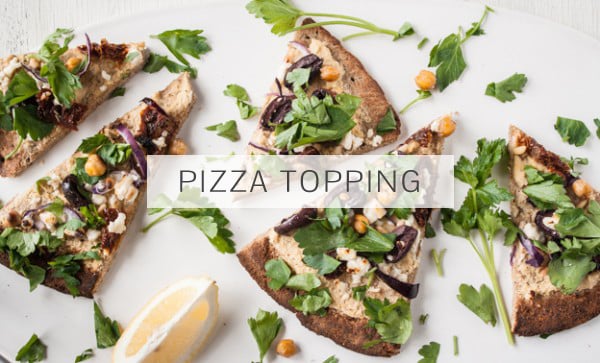 Use hummus as a pizza sauce. Pizza night is always a favorite, and part of the fun of making it at home is that you can add all sorts of crazy toppings that you wouldn't normally find on the pies coming out of your local take-out joint. You can easily give your pizza a Mediterranean twist by replacing the tomato sauce with hummus and topping it with feta cheese, olives, parsley and onions, just like Andrea did over at Dishing Up the Dirt! (Photo by Andrea Bemis.)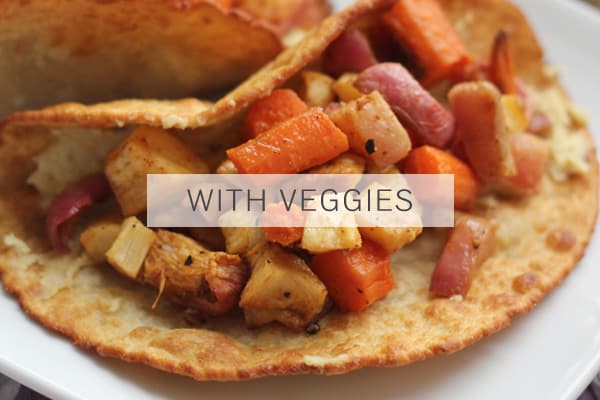 Use hummus as a topping for grilled or roasted veggies. I love roasting or grilling up a big pan of veggies no matter what the season is. Though they always taste great with just a sprinkling of salt and pepper, a drizzle of hummus goes a long way in making them even more delectable. You can thin down the hummus with a bit of water (or tahini) so that it has more of a saucy consistency and toss it together with your veggies so that it coats them all evenly. In these roasted root veggie tacos, I've just smeared it as-is all over my taco shells before piling my roasted veggies on top.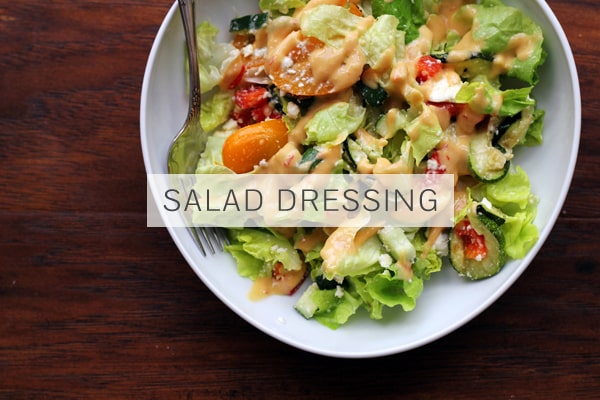 Use hummus as a salad dressing. You really haven't lived until you've turned your favorite hummus flavor into a salad dressing. All it takes is a quick whisk of a 10-ounce tub of hummus with ⅓ cup of olive oil, 3 tablespoons of white wine vinegar and 1 tablespoon of sesame oil, and all of a sudden you have enough hummus dressing to smother at least two weeks' worth of salads. This dressing is the perfect blend of creamy and vinegary, resulting in that satisfying mouthfeel we all know and crave without a heavy taste. I especially love it drizzled over a Greek salad, but suspect that it will play well with most salad mix-ins.
This post was originally published on August 5, 2014.