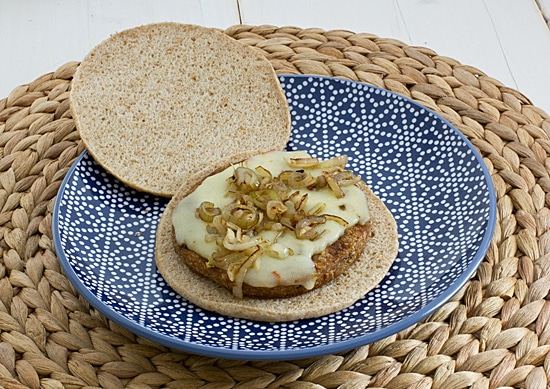 According to Vegetarian Times,
adzuki beans
are small, dark, low-fat, and packed full of protein - perfect for adding to all sorts of vegetarian and vegan recipes, including desserts. Often found in Chinese cuisine, they are most frequently made into
red bean paste
for baked goods, pastries, etc., while also making a superb replacement for other beans and proteins in salads, casseroles, and soups. With a light, sweet and nutty taste, plenty of antioxidants, as well potassium, fiber, and mineral-rich in content, these little legumes give a hearty helping of nutrition and texture to a variety of dishes. Be sure to read each recipe ahead of your cooking day - some need to be soaked for several hours the night before. Let's peek at some of the most unique and tasty uses for adzuki beans we've gathered here:
Yep, dried adzuki beans, ground into
flour
, make this recipe complete. Use the finished product as suggested, or in place of soy tofu wherever you like!
For a little something different to serve with your favorite veggies and chips, try this unique hummus - with blended adzuki beans instead of chickpeas!
Vegan Richa mixes up mashed yam, adzuki beans, spices and bread crumbs to make the tastiest homemade veggie burger patties this side of veganism! Pat them up smaller to make slider patties and then plate them up with toasted buns and fresh cucumber slices topped with a mouth-watering dill aioli (the recipe for the aioli is included in the link as well). Your backyard summer barbecues won't ever be the same again!
These sweet, pretty pastries require red bean paste (as mentioned in the intro), made from well-soaked beans, sugar and, of course, homemade dough - follow the pictures on the website for best results. If you like this sweetened adzuki bean blend, you could also try this
red bean soup
 recipe from the same creator - a traditional Korean soup/porridge.
For anyone into the macrobiotic diet (or just anyone who wants a bowl of perfectly balanced vegan nutrition), this recipe's for you. Colorful with fresh veggies, a ladle-full of adzuki beans, garlic, ginger and other spices, as well as hearty brown rice, this can be a spectacular protein-packed lunch or dinner for one. (Double the recipe for two - and the sauce will likely be enough for even more than that.)
This makes a gentle and flavorful pumpkin coconut curry. Serve over brown rice and garnish with greens and whole spices for a lovely presentation.
A gorgeous plate of these will dazzle any guests for either lunch or dinner! Be sure to read ahead for soaking times on the rice as well as the beans.