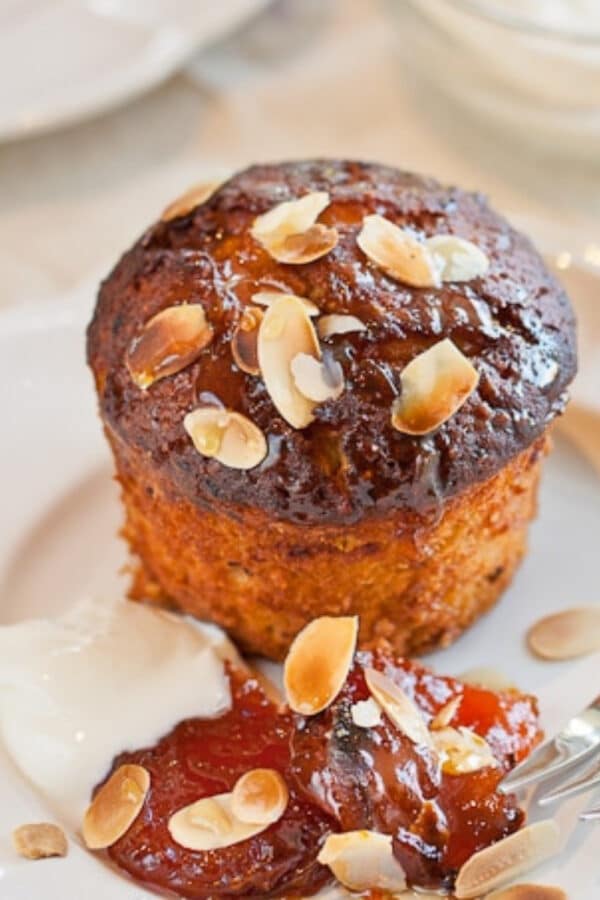 When I was younger I hated apricots. I think it came from my hatred of sultanas, raisins and mixed peel and I had simply just associated apricots as yet another horrible leathery dried fruit, because in all honesty I can't remember ever eating a fresh apricot back then. While I can happily say today I enjoy dried apricots today, especially Turkish apricots, I still simply cannot stand sultanas, raisins and mixed peel - bleh.
So when I saw the recipe for Roasted Apricot, Vanilla and Quinoa Cakes in this months Gourmet Traveller I couldn't wait to give it a try, because despite my recent fondness for dried apricots, I hadn't actually baked with fresh apricots yet. The use of whole quinoa in these gorgeous little cakes also intrigued me. While I've used Quinoa flakes in a number of baking recipes - Chocolate Quinoa Pear and Plum Crumble and Orange and Honey Quinoa Muffins, to name a few - I haven't actually used whole Quinoa in baking, so I thought that this recipe would be a great introduction.
These little apricot cakes are lovely, however I should note I did change a few things. I forewent the orange and lemon juice and zest when roasting the apricots and simply used sugar and some of my all time favourite dessert wine, Pedro Ximinez, along with vanilla seeds. For the cakes, which called for the use of slivered almonds, I substituted 100g of the flour for ground almonds, and I replaced the melted butter with olive oil, which made the cakes beautifully moist and light.  These Apricot Cakes are especially delicious served warm, with a dollop of cream, or even a spoonful of thick Greek yoghurt, which was my preferred option.
So tell me, have you used quinoa in baking and desserts? What is your favourite sweet quinoa recipe?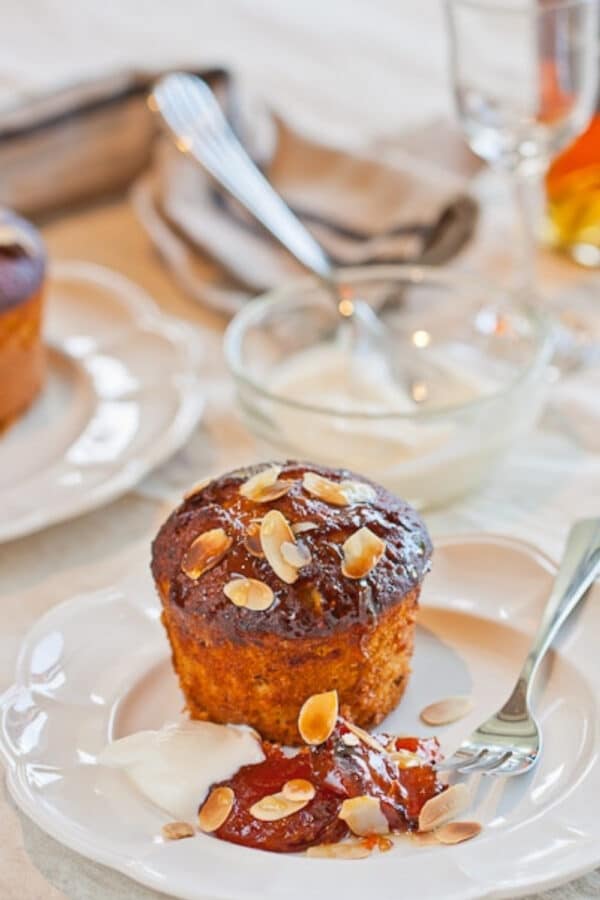 Recipe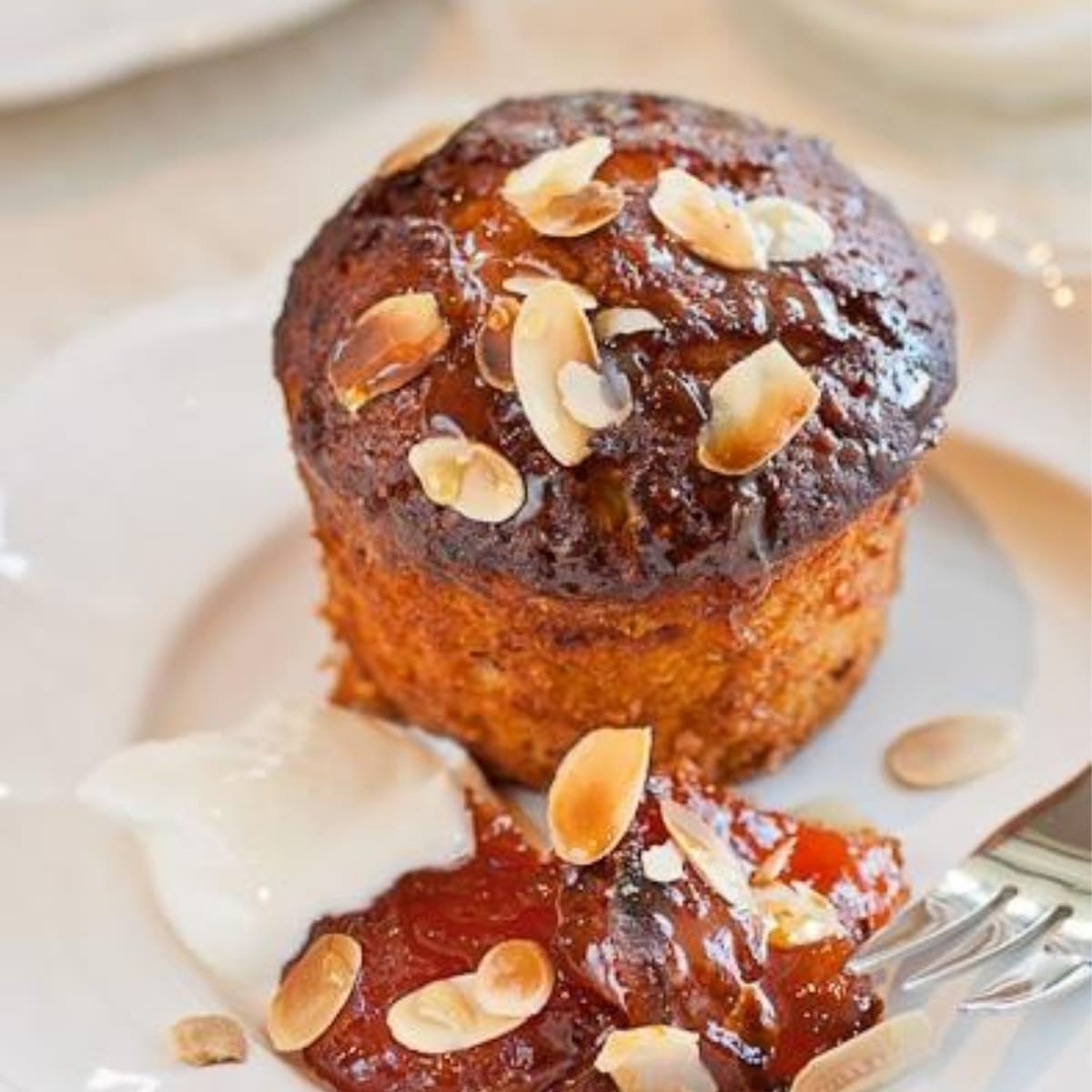 Ingredients
550

g

raw caster sugar

1

vanilla bean

split, seeds scraped

16

small apricots

halved

100

ml

Pedro Ximinez

or other sweet dessert wine

90

g

white quinoa

rinsed

250

ml

water

4

large eggs

200

g

olive oil

160

g

plain flour

100

g

almond meal

1

tsp

baking powder

toasted flaked almonds to serve
Instructions
Preheat oven to 200 degrees celsius (390 Fahrenheit). In a small baking tray scatter 220g of the raw caster sugar. Add the vanilla seeds and mix to combine. Place the apricots cut side down in the sugar, pressing into the sugar, before turning over. Pour the Pedro Ximinez over the top and roast for 20 to 25 minutes, until golden and tender. Half way through roasting remove from the oven and spoon the liquid over the top of the apricots. Transfer half the apricots and 2 tablespoons of pan juices to a food processor and purée.

While the apricots are roasting place the quinoa in a small saucepan along with the vanilla bean and water. Bring to the boil over a medium high heat and reduce to low to simmer. Simmer for 12 to 15 minutes, until the quinoa is tender. If any liquid remains drain and remove the vanilla bean and place on a plate or baking tray to dry and cool, around 15 to 20 minutes.

Reduce the oven to 180 degrees Celsius (355 Fahrenheit) and grease 8 dariole moulds and dust with flour.

Whisk the eggs and remaining sugar in an electric mixer until pale and fluffy before adding the oil and whisking to combine. Sieve over flour and baking powder, and add the almond meal and fold through the mixture. Finally add the apricot puree and quinoa and mix to combine. Pour into the dariole moulds and bake until golden and the centres spring back when lightly pressed (20-25 minutes). Cool in the moulds for 10 minutes, before turning out onto a wire rack. Serve warm or at room temperature with the remaining roasted apricots, toasted flaked almonds and syrup along with a dollop of cream or thick Greek yoghurt.
Nutrition
Calories:
759
kcal
Carbohydrates:
103
g
Protein:
10
g
Fat:
34
g
Saturated Fat:
4
g
Cholesterol:
81
mg
Sodium:
37
mg
Potassium:
371
mg
Fiber:
4
g
Sugar:
76
g
Vitamin A:
1465
IU
Vitamin C:
7
mg
Calcium:
83
mg
Iron:
2.8
mg
Craving more veg-friendly recipes?
Shop our collection of vegetarian and vegan cookbooks, including our new Vegan Thanksgiving and Vegan Christmas cookbooks!