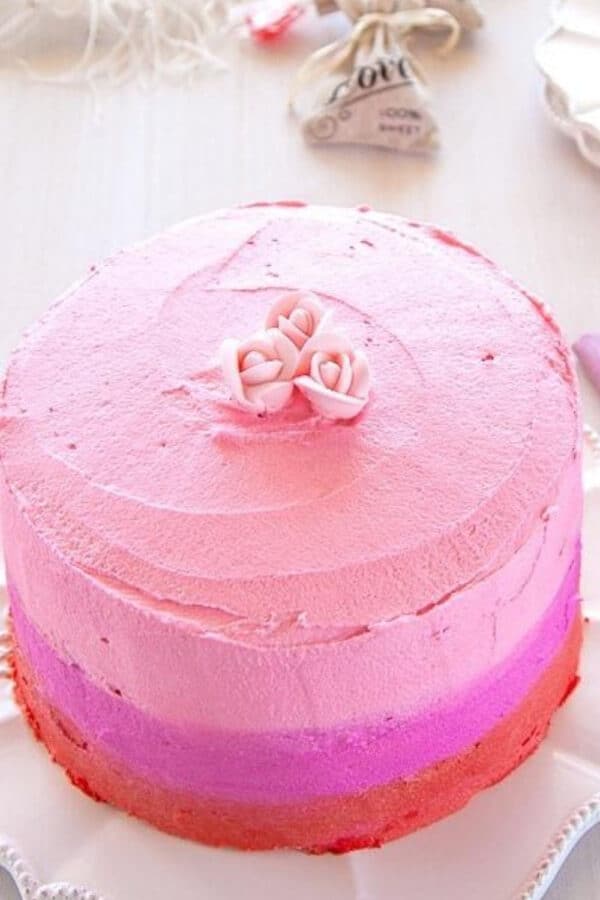 It's finally here. Our wedding day!
I can't quite believe it. It almost doesn't feel real, but today I'll be marrying my best friend and the love of my life. He's the man who makes me laugh, the gentleman who always opens the car door for me and the man who always holds my hand whenever we walk anywhere even when we are just sitting on the couch together.
He's the man who sometimes acts like a little boy in his love of toys and all things Lego, who rolls his eyes yet still hugs me when I'm being hormonal and who raves to friends and colleagues about my cooking. He encourages me to follow my passions and cheers me up when I'm feeling low. And while to everyone else he might not be perfect, in my eyes he is and apparently in his eyes I am too.
We've survived the first year of our relationship living at different ends of the country and an overseas deployment before we could finally be together.  And even though, one night, a little over 4 years ago, when we had our first date, I was suddenly overcome with the thought "this is the man I'm going to marry", I still had no idea that today would actually happen.
So today, at 11 am, we'll be saying "I do". I'll no longer be a Miss and will finally become a Mrs, his Mrs.
While you can't all be there to share our special day (although I hope to share a few photos when we return from our honeymoon) I can share this Ombre Wedding Cake with you. Four layers of chocolate cake filled with vanilla buttercream and coated in a pretty ombre frosting.
I know it's not perfect, I'm still quite new to layer cakes and frosting, but I'm pretty happy with the end result. And while I hadn't planned on having a wedding cake, I think this will do 😀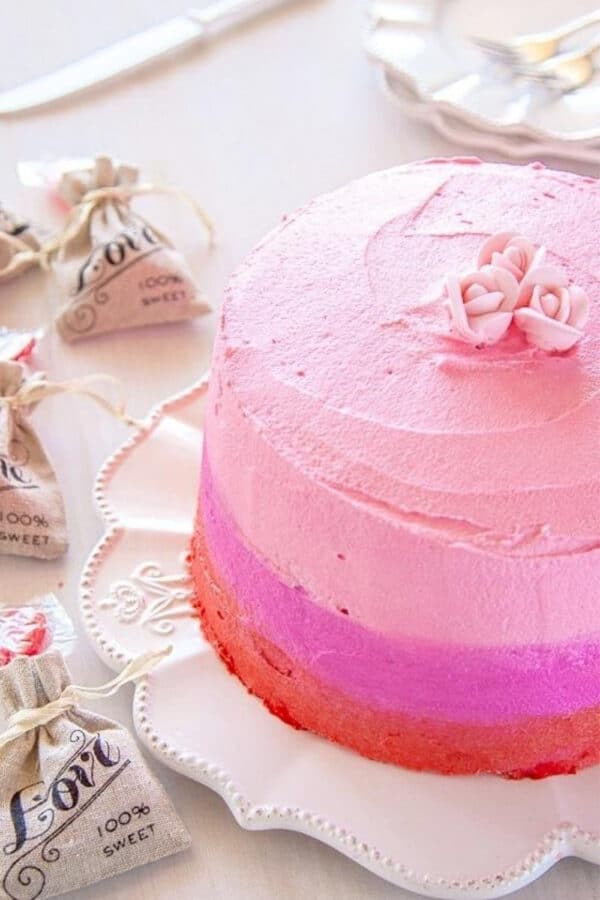 Recipe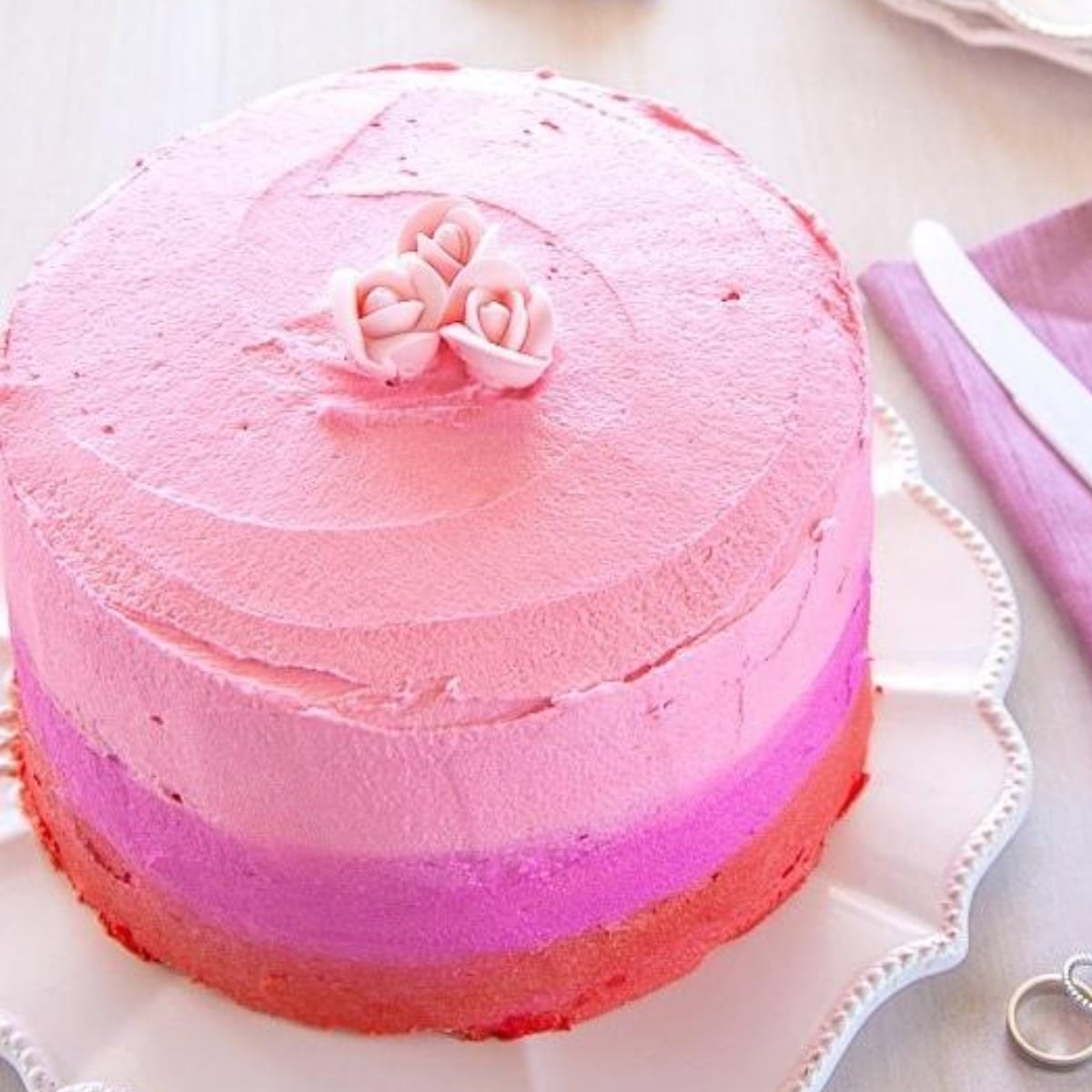 Ingredients
100

g

of cocoa powder

sifted

200

g

of dark muscovado sugar

500

ml

of boiling water

250

g

of unsalted butter

room temperature

300

g

of caster sugar

450

g

of plain flour

1

tsp

of baking powder

1

tsp

of bicarbonate of soda

1

tbs

of vanilla extract

4

eggs

OMBRE FROSTING

500

g

of unsalted butter

room temperature

1

kilogram

of icing sugar

powdered

1

tbs

of vanilla extract

¼

cup

of milk

Gel food colouring
Instructions
Preheat the oven to 180 celsius (355 Fahrenheit). Grease 4 20cm non-stick spring form cake tins or of you only have 2 tins prepare the 2 tins and bake in batches.

Combine the cocoa and dark muscovado sugar in a bowl and cover with the boiling water. Whisk to combine, ensuring there are no lumps of cocoa and set aside.

In an electric mixer cream the butter and caster sugar until pale and fluffy. Switch the mixer to low and add the eggs 1 at a time, beating well between each addition.

Add the flour, baking powder and bicarbonate of soda alternately with the cocoa mixture and mix until combined.

Divide the mixture between the cake tins and bake for 25 to 30 minutes. Place the tins on a wire wrack and cool in the tins for 10 minutes before removing the cake from the tins to cool completely.

Once the cakes have cooled use a knife to level the top of each cake.

To make the frosting add the butter to the bowl of a stand mixer and cream the butter until it is well mixed. Gradually add the sugar and beat until very light and fluffy, about 5 min. Add the vanilla extract and mix through. Slowly stream in the milk until the frosting is soft, smooth and spreadable.

Remove ⅓ of the frosting from the bowl and divide between 2 smaller bowls. Place a few drops of red colouring in one bowl and a few drops of the purple colouring into the other bowl. Mix the frosting until well mixed and add more colouring if you want a more intense colour.

In the mixing bowl add the pink food colouring and mix until well combined.

Place one layer of cake a cake stand and using an offset spatula spread with frosting. Top with the next layer of cake and repeat until you reach the final layer of cake. Coat the top of the cake with frosting and lightly coat the sides of the cake. Smooth and remove any excess and refrigerate for 30 minutes to set.

Remove the cake from the refrigerator and starting at the bottom, spread the red frosting around the bottom third of the cake. You will need it relatively thick to start with so it's best to sort of dollop it on. Don't smooth it yet. Next add the lilac frosting to the middle third of the cake and again dollop it on, making sure it doesn't drip into the red frosting. Finally, coat the top and the remaining top third of the cake with the pink frosting.

Use the offset spatula to smooth the sides and tops of the cake, scraping off any excess frosting as necessary.
Nutrition
Calories:
1118
kcal
Carbohydrates:
158
g
Protein:
8
g
Fat:
53
g
Saturated Fat:
33
g
Cholesterol:
189
mg
Sodium:
585
mg
Potassium:
273
mg
Fiber:
3
g
Sugar:
123
g
Vitamin A:
1650
IU
Calcium:
78
mg
Iron:
3.3
mg
Craving more veg-friendly recipes?
Shop our collection of vegetarian and vegan cookbooks, including our new Vegan Thanksgiving and Vegan Christmas cookbooks!