Our weekly vegetarian meal plans are 5-day menus that serve a family of 4 — or less if you don't mind leftovers! Click on each of the meal links below to get printable recipes.
Here's this week's meatless meal plan:
Monday
Vegetable Tetrazzini // Who needs chicken?! Vegetables make a delicious substitute in this creamy casserole.
Tuesday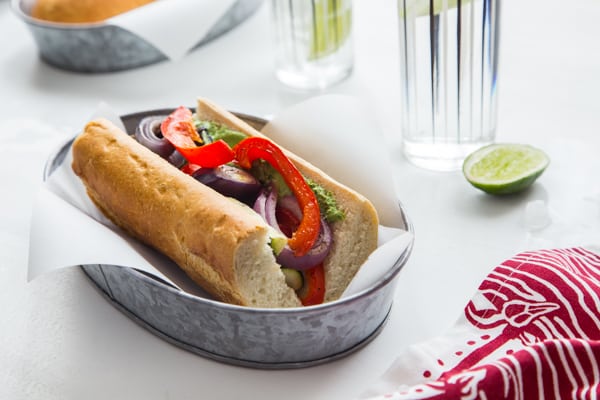 Roasted Vegetable Sandwiches with Creamy Chimichurri Spread // This is one of those recipes that tastes like something you'd get at a restaurant, but it's a cinch to make at home.
Wednesday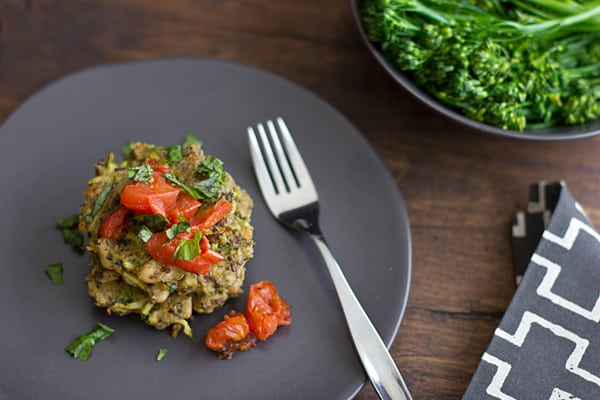 Pesto Quinoa White Bean Cakes with Roasted Tomatoes // Although you could serve these oven-baked cakes with marinara sauce, don't skip the roasted tomatoes—that time in the oven really intensifies their flavor!
Thursday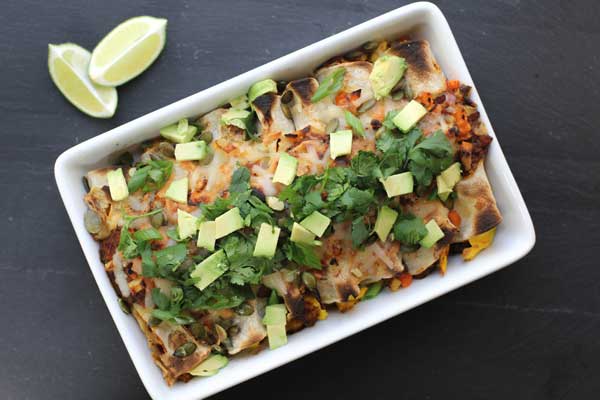 Huevos Rancheros Enchiladas // Breakfast for dinner! And if you have leftovers: breakfast for breakfast!
Friday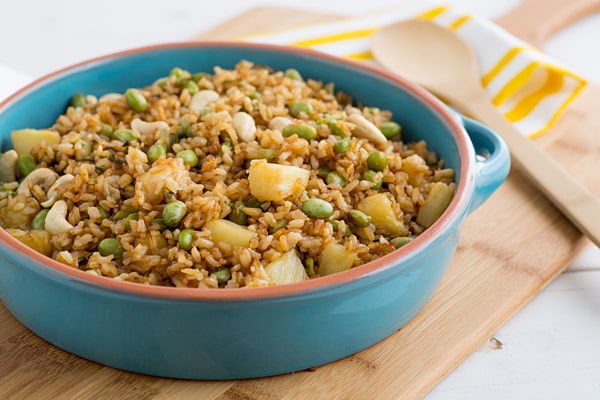 Baked Fried Brown Rice // This is one of our most popular recipes—and a personal favorite too.
Tips For This Week's Plan
You'll have leftover tofu after making the creamy chimichurri spread for Tuesday's sandwiches. Use it to make miso soup for lunch!
Instead of buying Fontina for the tetrazzini and mozzarella for the quinoa white bean cakes, you can use Fontina for both and skip the mozzarella to save a little money.
You can borrow some green onions from Friday's recipe and use leftover cilantro from Tuesday's dinner to garnish the enchiladas.
Make the brown rice for Friday's dinner a few days in advance if you can.
We added a bag of salad greens to the shopping list; a side salad is perfect with Tuesday's sandwiches and the white bean cakes can be served over a bed of greens. Make a simple balsamic vinaigrette for both or use a salad dressing you have on hand.