Our weekly vegetarian meal plans are 5-day menus that serve a family of 4 — or less if you don't mind leftovers! Click on each of the meal links below to get printable recipes.
Here's this week's meatless meal plan:
Monday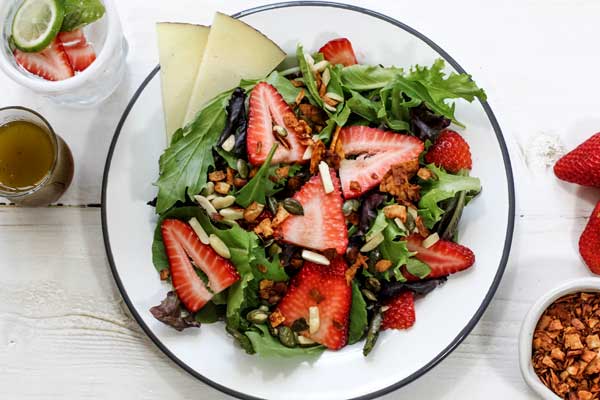 Strawberry Salad with Coconut Bacon and Black Pepper Vinaigrette // Strawberries are on sale everywhere right now and they're perfect combined with smoky coconut bacon in this salad.
Tuesday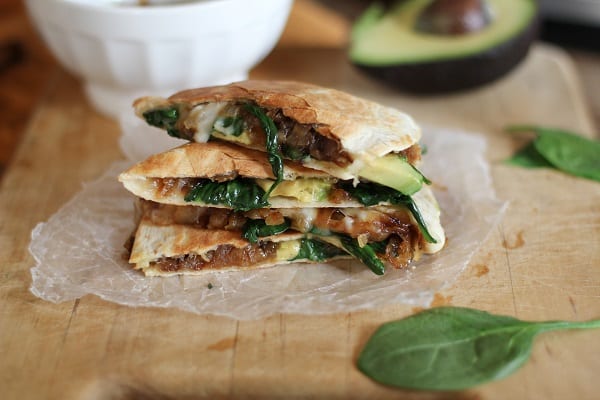 Caramelized Onion, Spinach and Avocado Quesadillas // Cheesy, messy quesadillas—is there anything better?!
Wednesday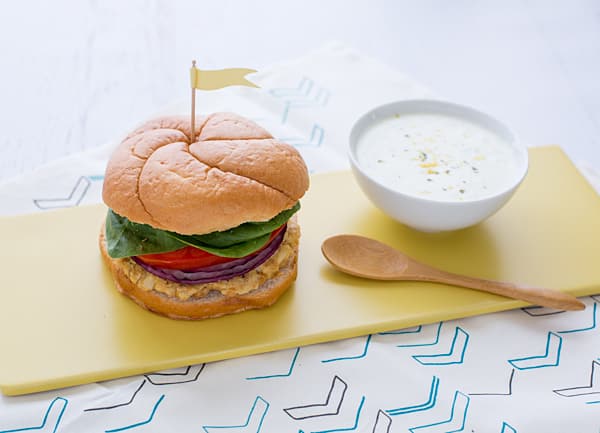 Cauliflower Hummus Burgers with Mint Tzatziki // The flavors of hummus in burger form, with a creamy homemade tzatziki instead of cheese.
Thursday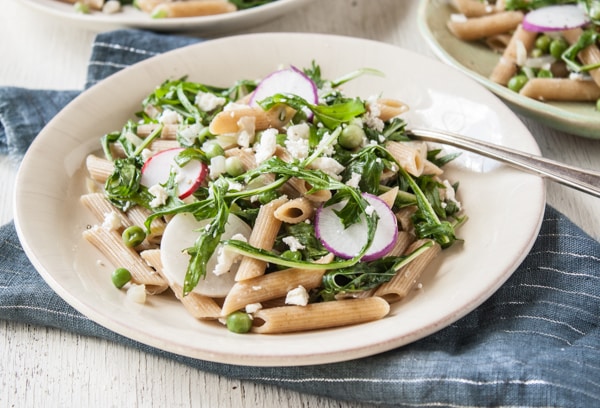 Spring Mizuna and Pea Pasta // It's time to say good-bye to winter greens and say hello to spring greens! If you can't find mizuna, don't worry—you can use arugula instead.
Friday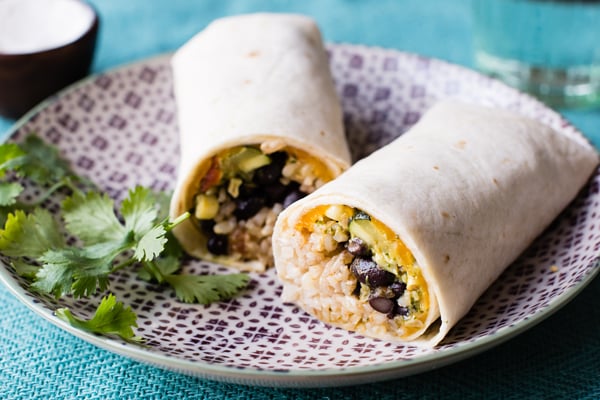 Garden Veggie Freezer Burritos // Since you'll have leftover tortillas, we've put them to use again with these veggie-packed freezer burritos.
Tips For This Week's Plan
Reserve a small amount of spinach from the quesadilla recipe to use as a topping for Wednesday's burgers.
Make the burritos over the weekend and freeze them! Then you'll have an easy meal ready to go for Friday.
If you have extra feta, it can be used as a topping for the burgers.
We didn't include a side for the burgers, so if you want one, add it to the shopping list! Baby carrots are a great way to use up any leftover tzatziki.