Our weekly vegetarian meal plans are 5-day menus that serve a family of 4 — or less if you don't mind leftovers! Click on each of the meal links below to get printable recipes.
Here's this week's meatless meal plan:
Monday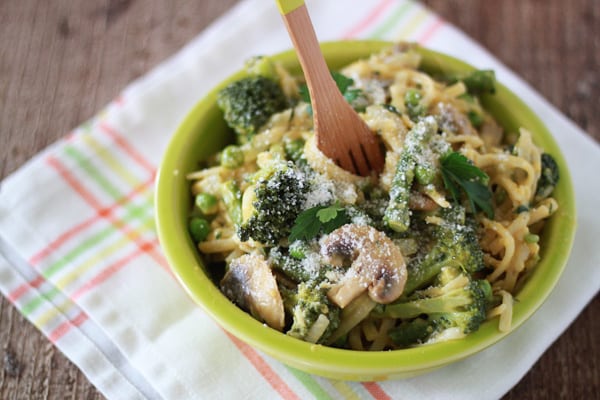 One-Pot Pasta Primavera // This is one of our most popular recipes and since spring officially starts next week, it seemed appropriate to put it in this week's meal plan!
Tuesday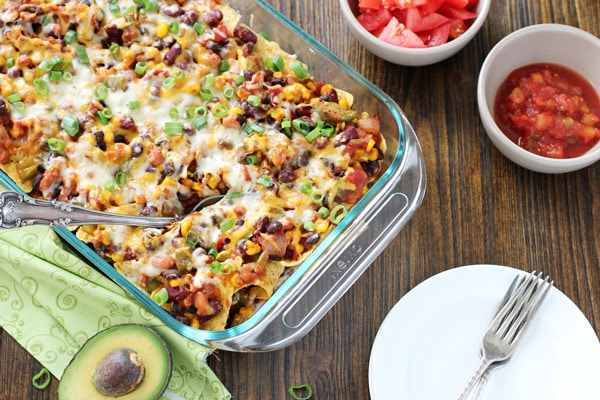 Cheesy Taco Casserole // But even though it's spring, it's still March! And it's still chilly out sometimes and chilly weather calls for comfort food casseroles like this one.
Wednesday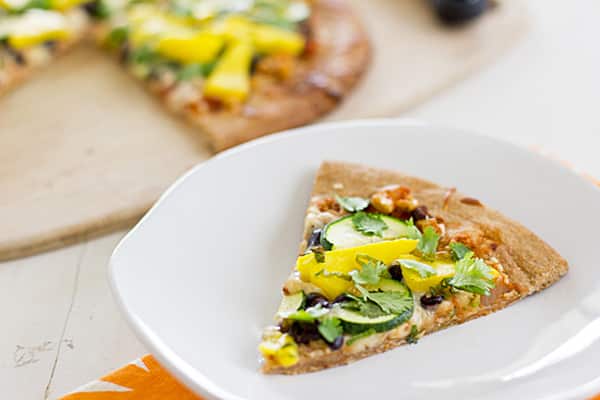 Spicy Mango Pizza with Black Beans & Zucchini // Mango on a pizza—just trust us, it works and your life will forever be changed.
Thursday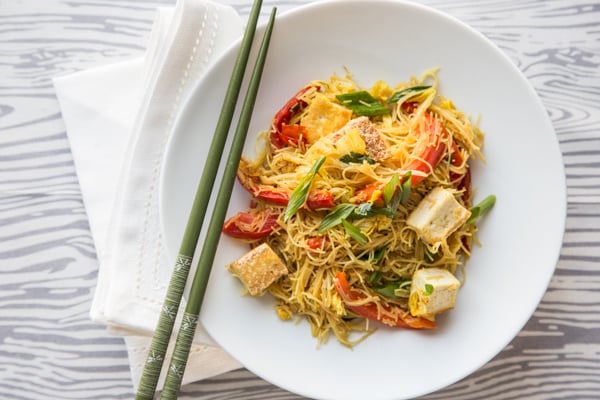 Singapore Noodles with Pan-Fried Tofu // Curried noodles with crispy pan-fried tofu—and our version is vegetarian!
Friday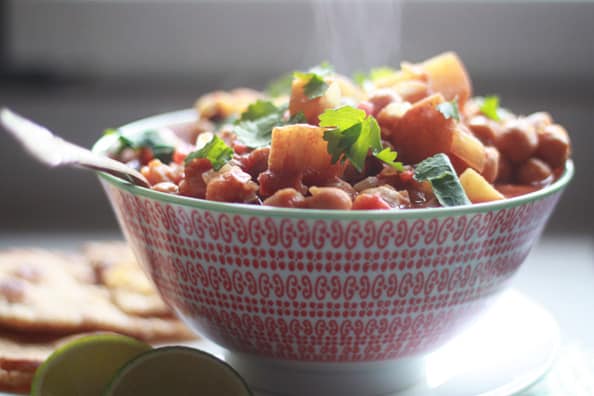 Slow Cooker Indian Spiced Chickpeas & Potatoes // Skip cooking tonight and let your slow cooker do the work for you.
Tips For This Week's Plan
The pizza calls for ¼ cup of black beans; instead of adding another can to the shopping list, save ¼ cup from the casserole for Wednesday.
The casserole uses pepper jack cheese and the pizza calls for Mexican blend; choose one or the other and use it for both.
Spare green onions can be used as a topping for the casserole. If you want any of the other optional toppings—tomatoes, avocado, sour cream or hot sauce—add them to the shopping list if you don't have them on hand.
Add some naan or rice to the shopping list if you want to pair Friday's meal with something carb-y.
Champagne mangoes are in season! If you can find them locally, buy one for the pizza.