Our weekly vegetrian meal plans are 5-day menus that serve a family of 4 — or less if you don't mind leftovers! Click on each of the meal links below to get printable recipes.
Here's this week's meatless meal plan:
Monday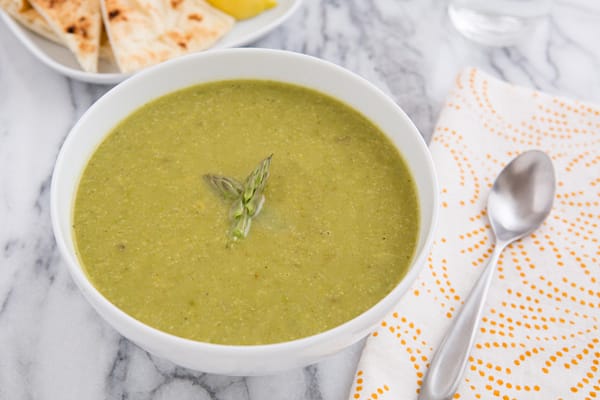 Curried Asparagus Soup // This simple springtime soup lets the flavor of asparagus shine through—with just a hint of curry.
Tuesday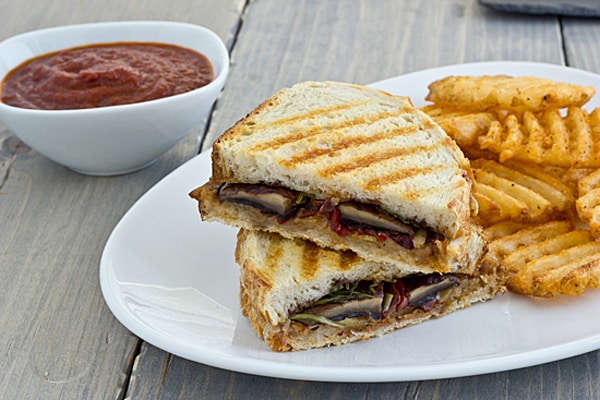 Grilled Portabella Panini with Artichoke Tapenade // A homemade artichoke tapenade is a tasty alternative to cheese in these meaty mushroom sandwiches.
Wednesday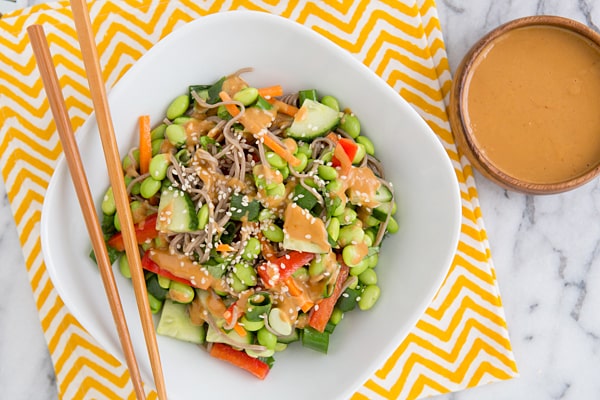 Thai Peanut Empowered Noodle Bowls // With their bright colors, these noodle bowls from the Oh She Glows cookbook are the perfect way to welcome spring.
Thursday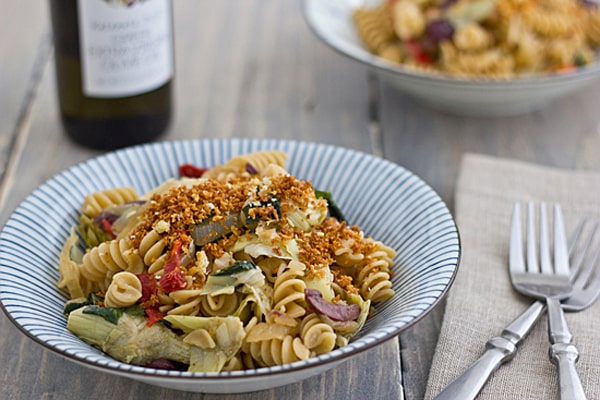 Mediterranean-Style Rotini with Toasted Garlic Panko // You won't miss the sauce in this pasta dinner—it's still packed with flavor!
Friday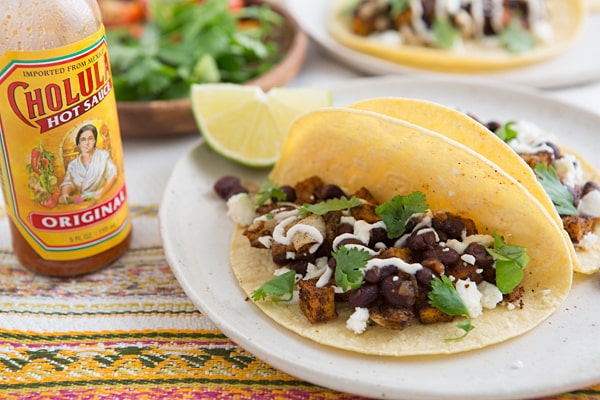 Roasted Sweet Potato and Black Bean Tacos // These easy tacos are a reader favorite—fill them up with your favorite taco toppings.
Tips For This Week's Plan
Make a side salad to go with the soup and sandwiches using the leftover arugula and cucumber.
Extra green onions and cilantro from the noodle bowls double as toppings for Friday's tacos.
Want to add some additional protein to the noodle bowls? Pick up some baked tofu from the refrigerated section at your grocery store.
We didn't add tomatoes, sour cream or hot sauce to the shopping list for the tacos; make sure you add your family's favorite toppings to the shopping list.
If you omit the cheese for the tacos, this week's meal plan is vegan!