Our weekly vegetarian meal plans are 5-day menus that serve a family of 4 — or less if you don't mind leftovers! Click on each of the meal links below to get printable recipes.
Here's this week's meatless meal plan:
Monday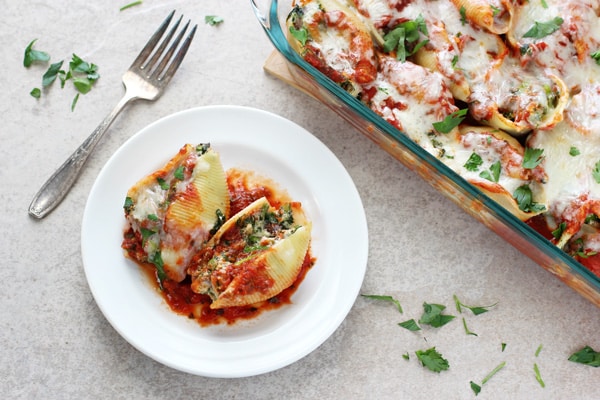 Asparagus Stuffed Shells // Instead of a traditional plain ricotta filling, these stuffed shells are filled with asparagus, spinach and mushrooms—and if you have leftovers, they freeze well too!
Tuesday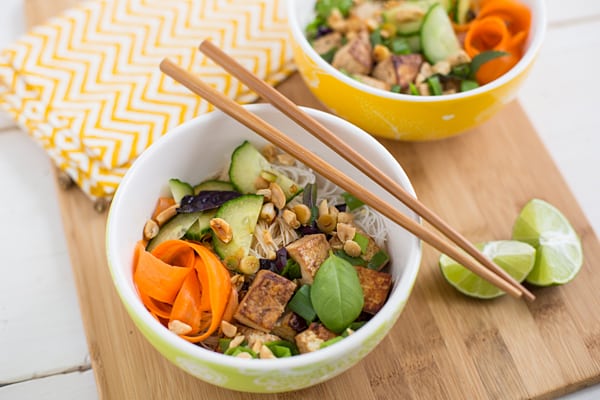 Thai Tofu and Noodle Salad // This colorful salad is a great way to use up random vegetables that have accumulated in your crisper drawer, so customize it to your liking.
Wednesday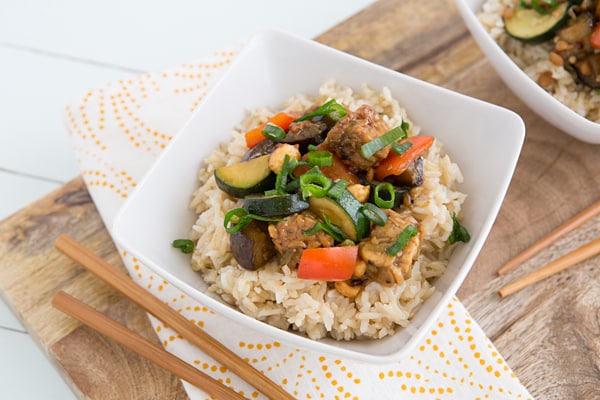 Kung Pao Veggies // Instead of whole dried peppers, our version of Kung Pao uses red pepper flakes, which you probably already have on hand.
Thursday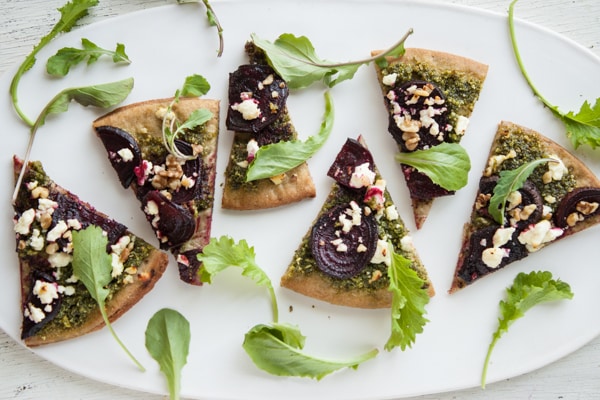 Beet Green Pesto Pizza with Roasted Beets and Goat Cheese // Don't throw out those beet greens! This recipe makes use of both the bottoms and the tops.
Friday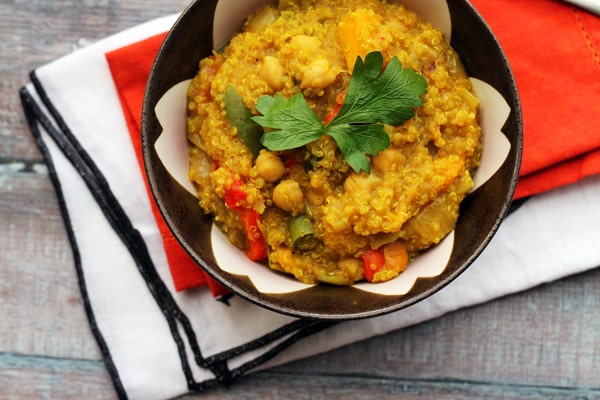 One-Pot Curried Quinoa with Butternut Squash and Chickpeas // Frozen butternut squash breaks down and creates a creamy texture in this one-pot curry recipe.
Tips For This Week's Plan
You might have some leftover herbs this week; here are some of our favorite ways to use them up.
Can't find beets with the greens attached? No worries! Substitute kale, chard or arugula instead.
Use extra spring greens to make a side salad to go with any of this week's recipes.
You can serve the Kung Pao Veggies with rice or quinoa, but since you're buying quinoa anyway, we stuck with that on the shopping list.