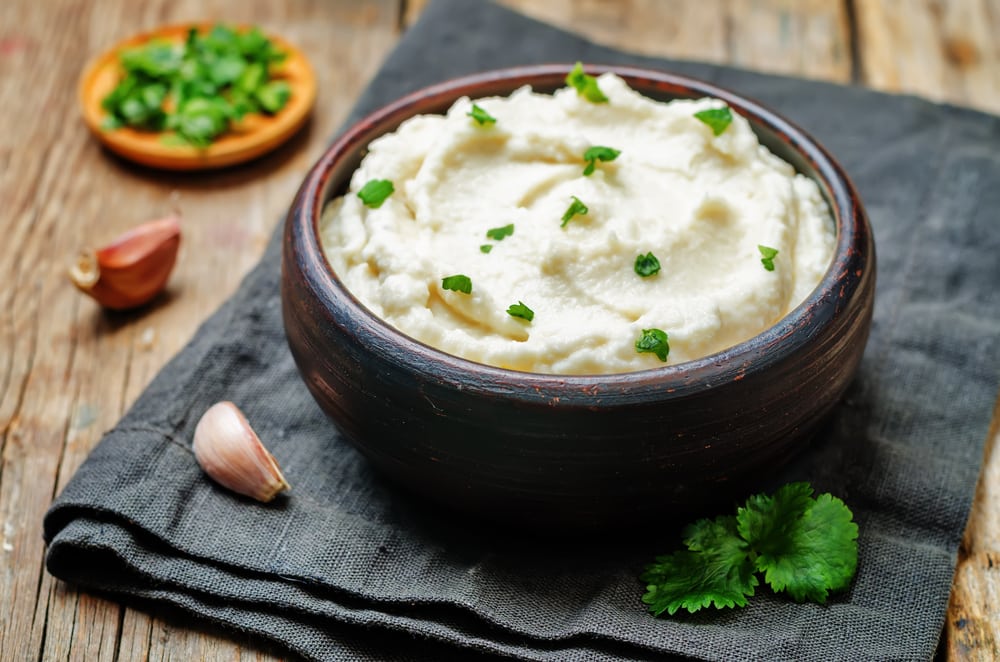 For anyone that is trying to avoid excess carbs, yet still has a deep love of mashed potatoes, mashed cauliflower is a wonderful way to handle those mashed potato cravings. Cauliflower certainly has a stronger flavor than potatoes, but there are several things that you can add to a Cauliflower puree that can make it super delicious. Here is a roundup of several cauliflower puree ideas for you to try.
Original Cauliflower mash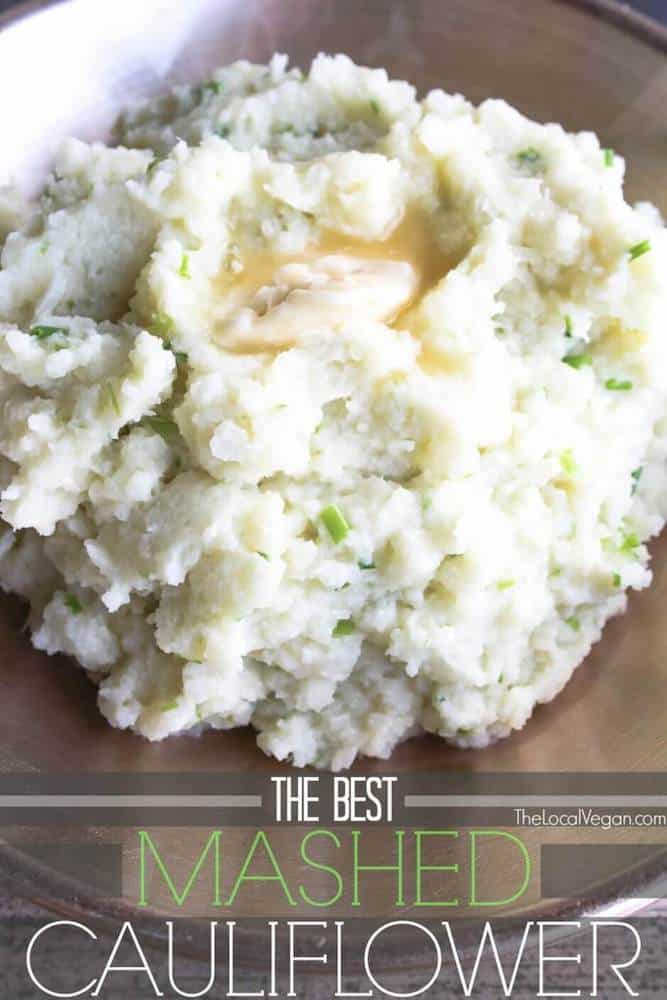 Classics are classics for a reason. this is the perfect way to satisfy the mashed potato craving. This recipe id vegan, so you could adjust the ingredients to meet your dietary standards.
Get the recipe here.
Roasted Garlic Cauliflower Mash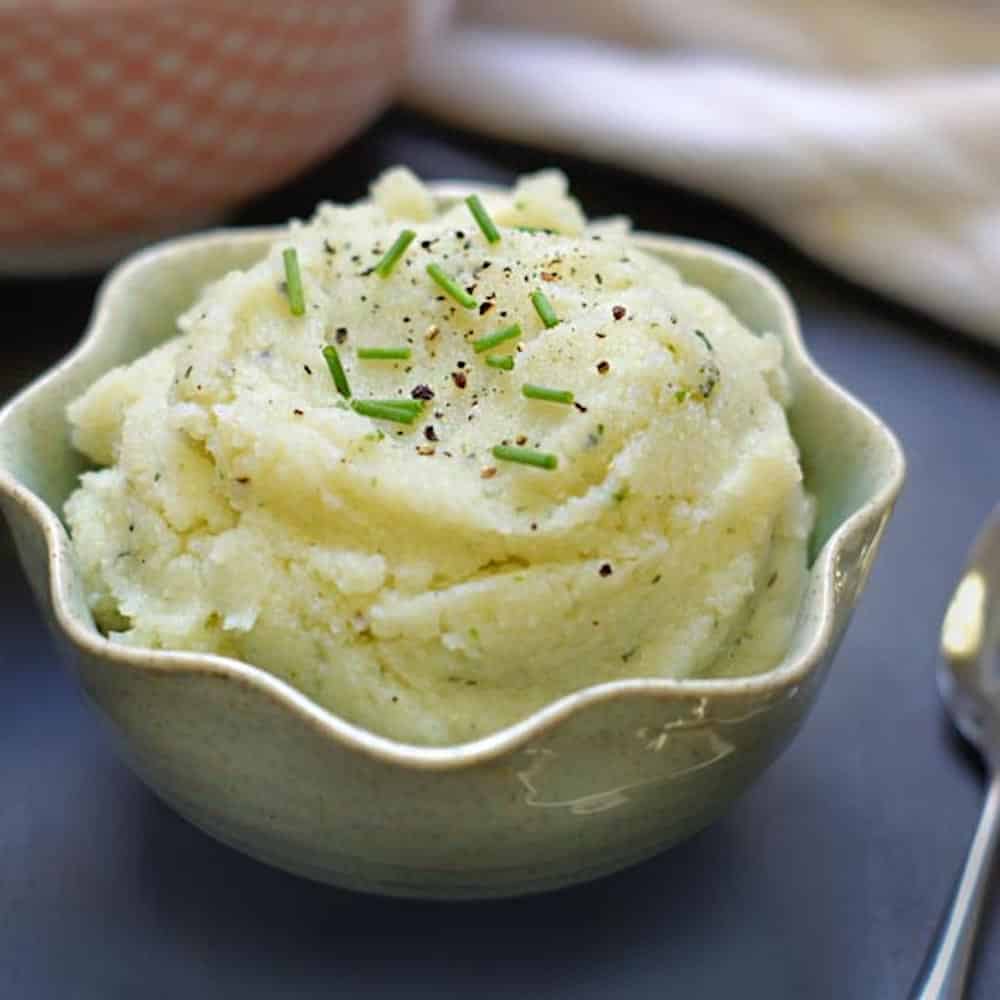 Garlic is an ingredient that makes Cauliflower puree really awesome. Roasted garlic is even better. You can buy garlic already roasted off of an olive bar, or in a jar, but making our own roasted garlic is not hard at all. Simply cut the top off of an entire head of garlic, drizzle on a bit of olive oil, wrap in foil, and roast on 350 for 45 minutes. Roasted garlic can be used in recipes or simply spread on crackers. Roasted garlic is the perfect compliment to a cauliflower puree. If you eat dairy, this recipe would be amazing with the addition of cheese.
Get the recipe here. 
Kale and mushroom mashed cauliflower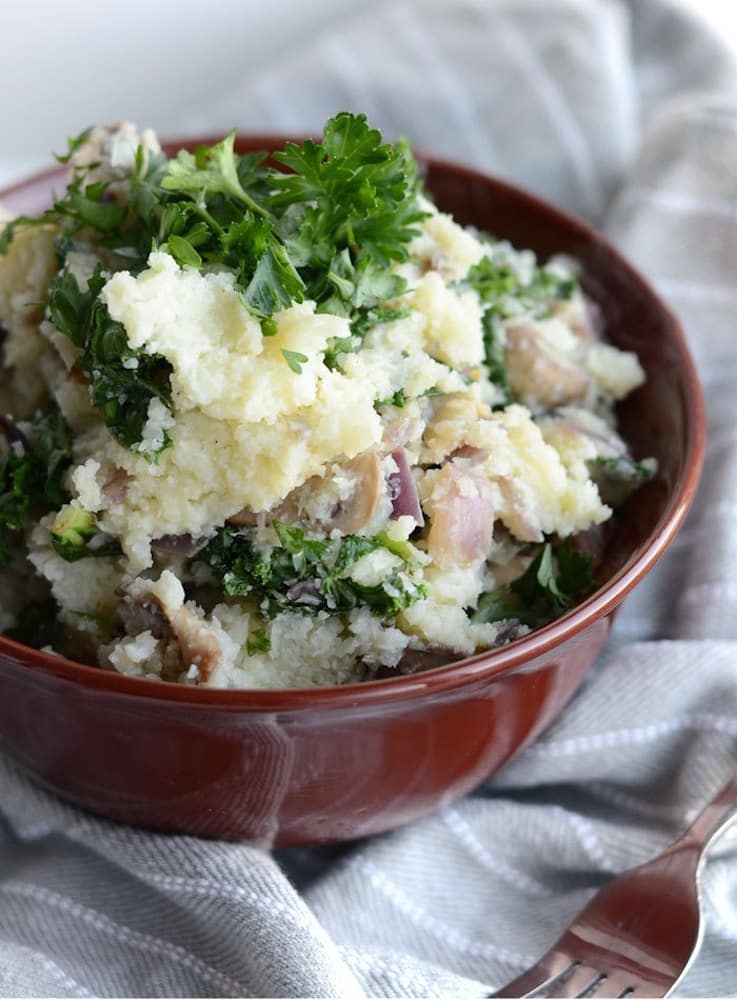 This recipe is full of delicious things. The addition of mushrooms, onions, garlic, and kale make these a sort of from the garden loaded mash. we hope you will give this one a try.
Get the recipe here. 
Creamy Horseradish Mashed Cauliflower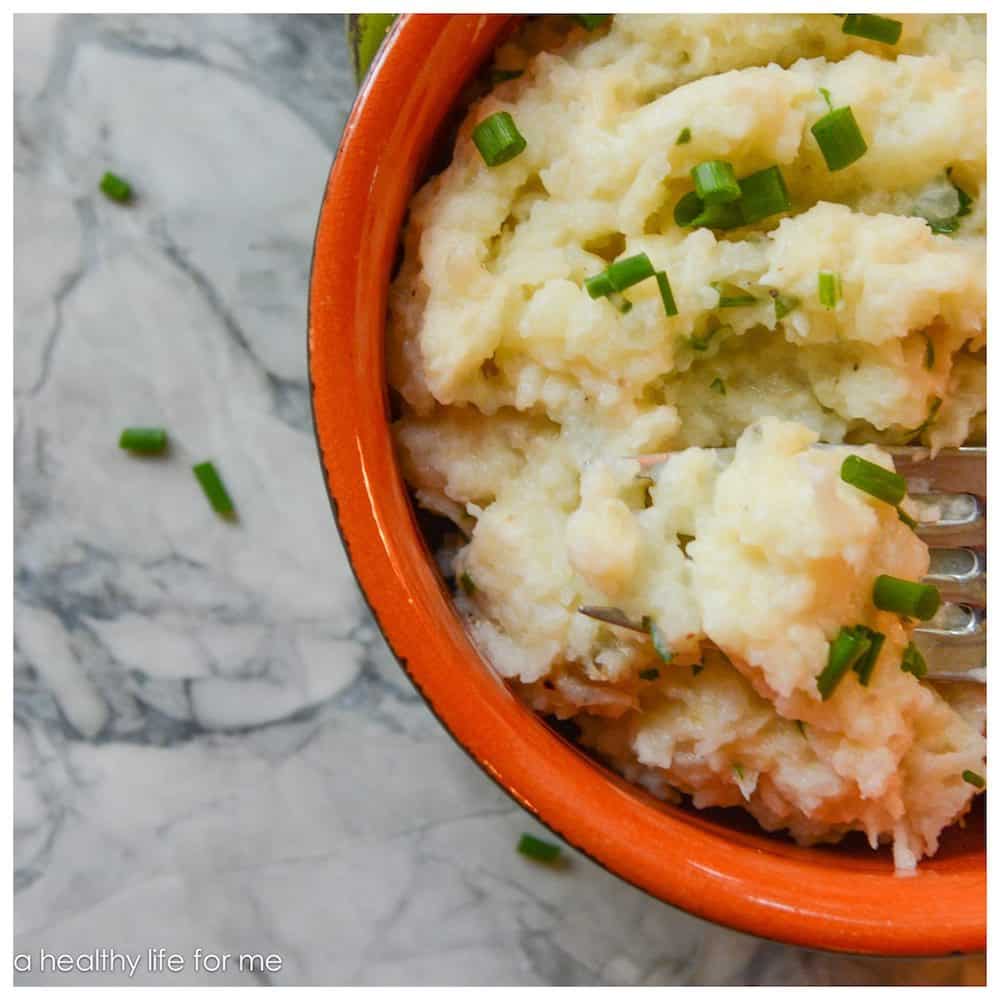 This recipe is super creamy and satisfying with the extra kick of horseradish. This would be great with some roasted or grilled veggies.
Get the recipe here. 
Creamy Garlic Rosemerry Mash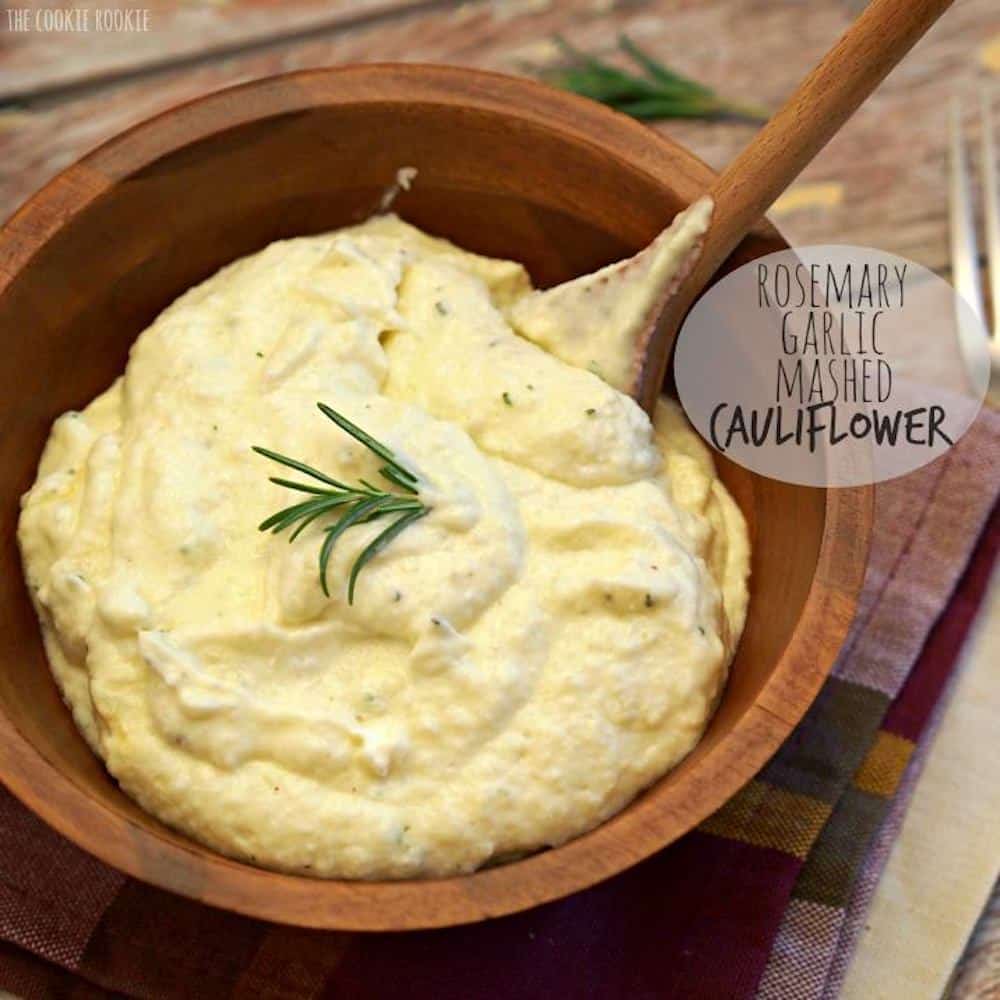 This recipe uses cream cheese to make it extra creamy. The addition of rosemary adds a great flavor that makes this a delicious cauliflower puree recipe.
Get the recipe here.
Slow Cooker Garlic and Herb mashed Cauliflower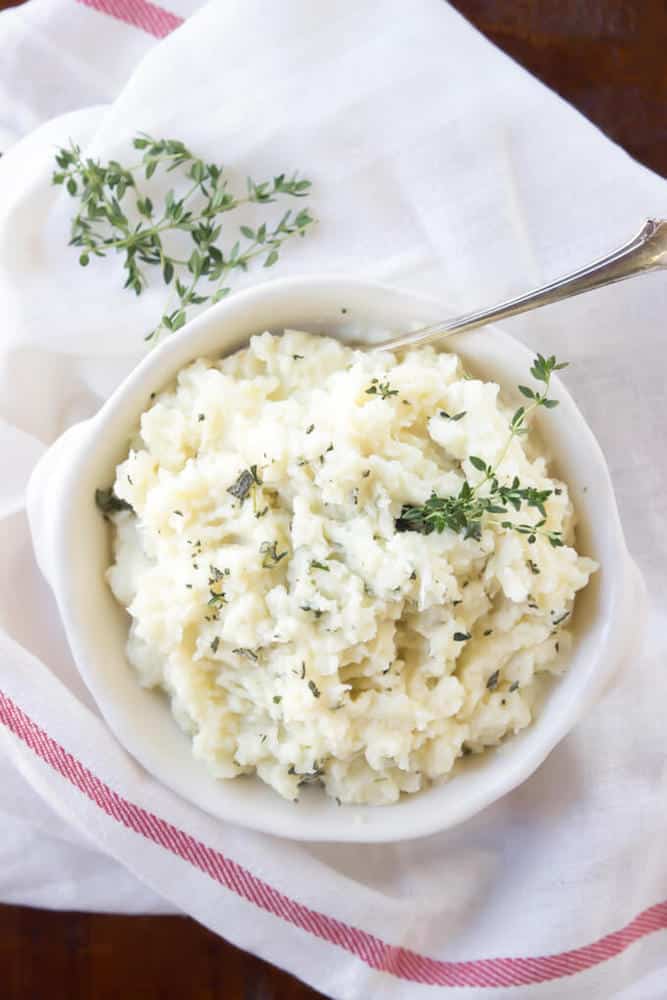 This recipe is delicious and convenient. You can set the crock pot in the morning, and smash the cauliflower later. This is comfort in a crock pot.
Get the recipe here.
Caramelized Onion Mashed Cauliflower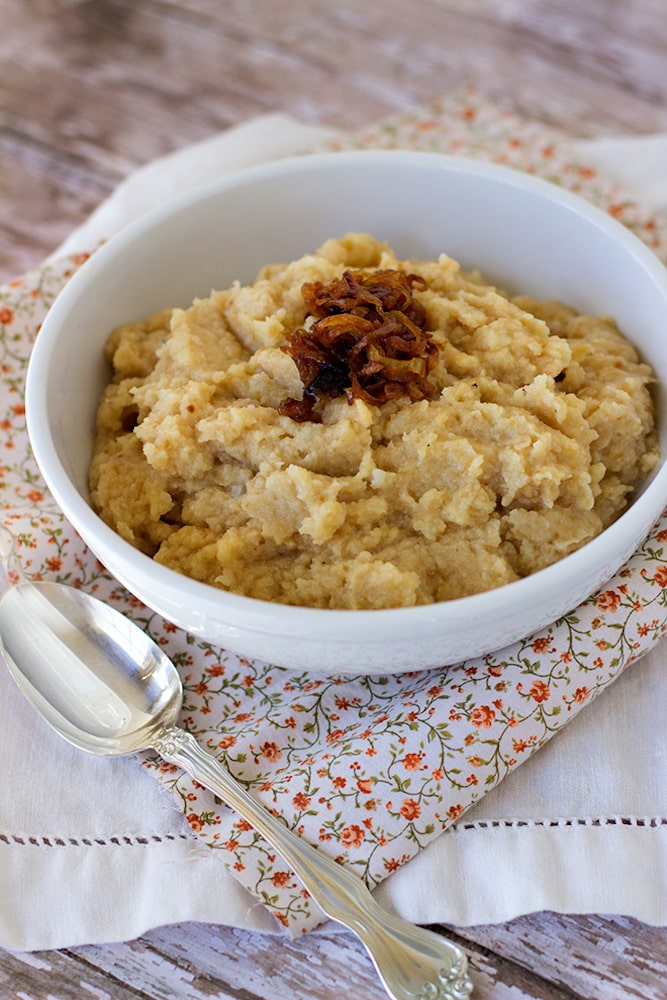 Caramelized onions are a create way to add rich and sweet flavor to your dishes. when mixed into mashed cauliflower, it is rich and deeply comforting. This is on a regular rotation in our house.
Get the recipe here.
Loaded Mashed Cauliflower Bake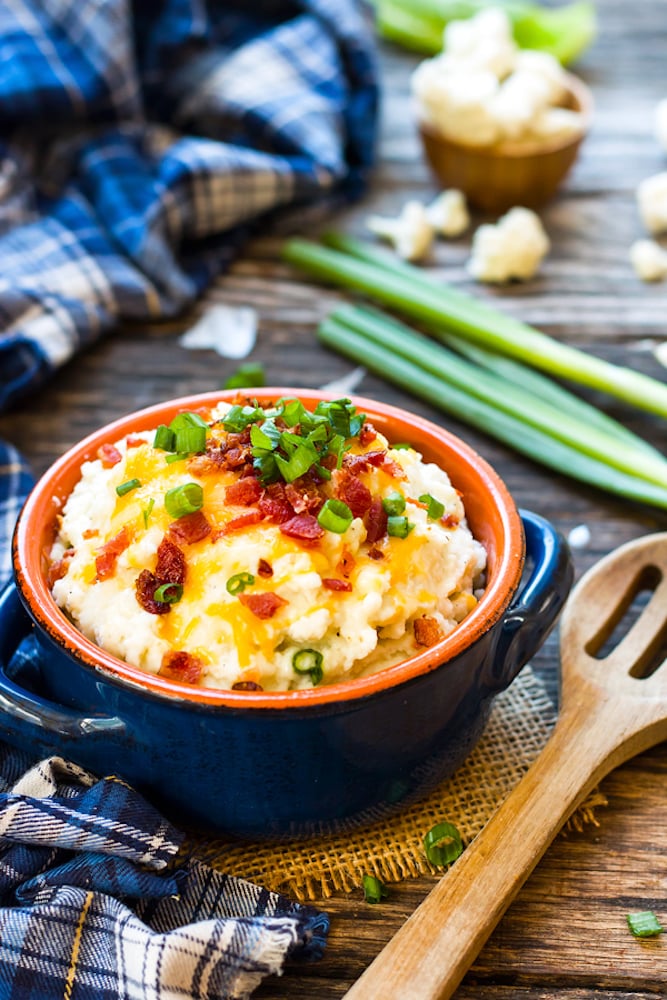 DISCLAIMER: this recipe is not vegetarian because it uses pork bacon. When there are so many vegan and vegetarian bacon substitutes, it is hard to believe that loaded mashed cauliflower recipes are so rare. It is simple to take this same recipe and add your favorite vegetarian bacon substitute into it. Loaded mashed cauliflower is too delicious to miss out on. We are taking loaded cauliflower mash back for the vegetarians!
Get the recipe here.
Michelle Obama's Cauliflower Mac 'n' Cheese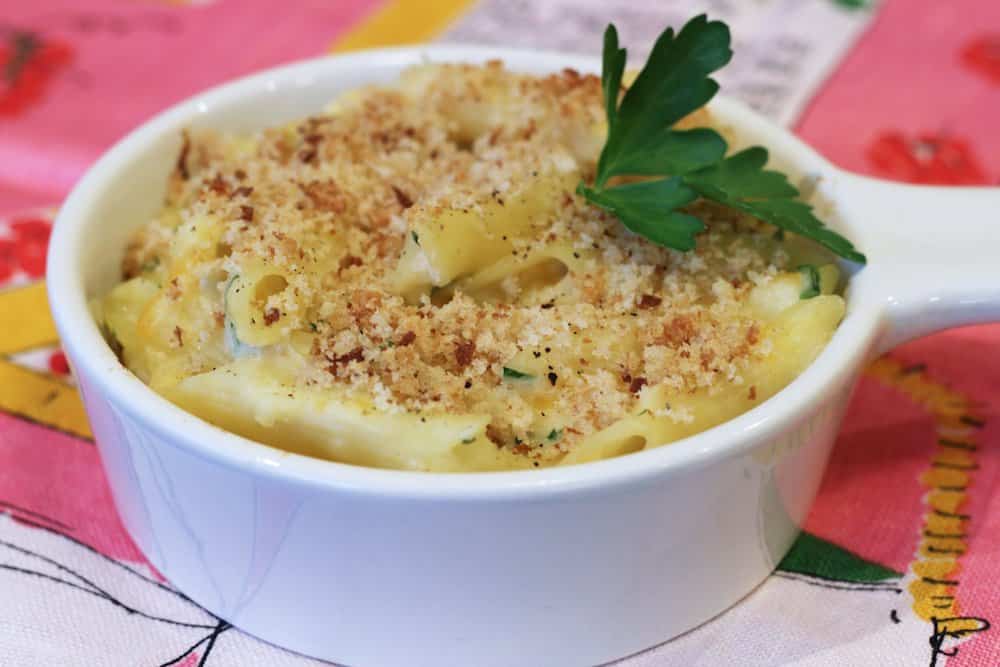 This recipe is not low carb in any way, but it is delicious. It is a favorite of the former First Family of the United States. We hope that you like this one as mush as we do.
Get the recipe here.
Pureed Cauliflower soup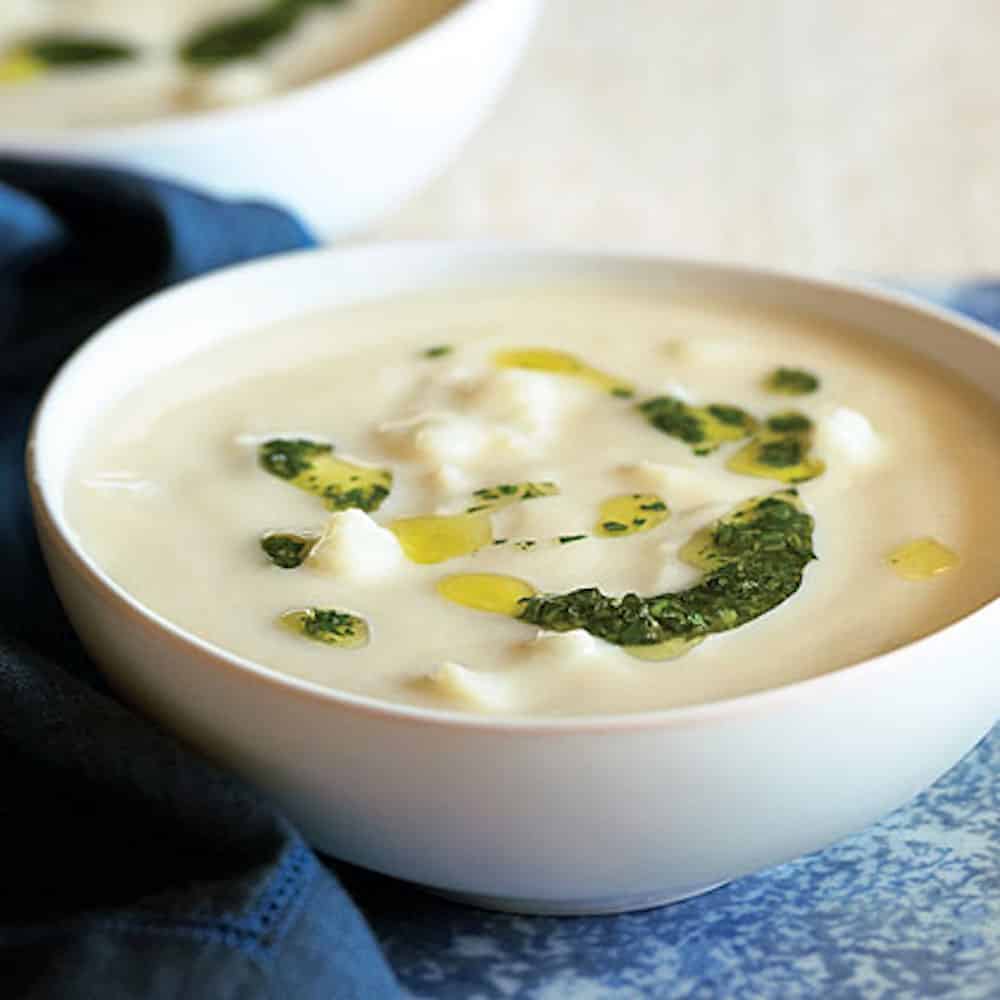 This dish is creamy and comforting without adding any cream. If you did add cream or cheese, it would take the creamy factor up a couple of notches. This could easily be adapted to the slow cooker as well.
Get the recipe here.
Mashed Cauliflower Green Bean Casserole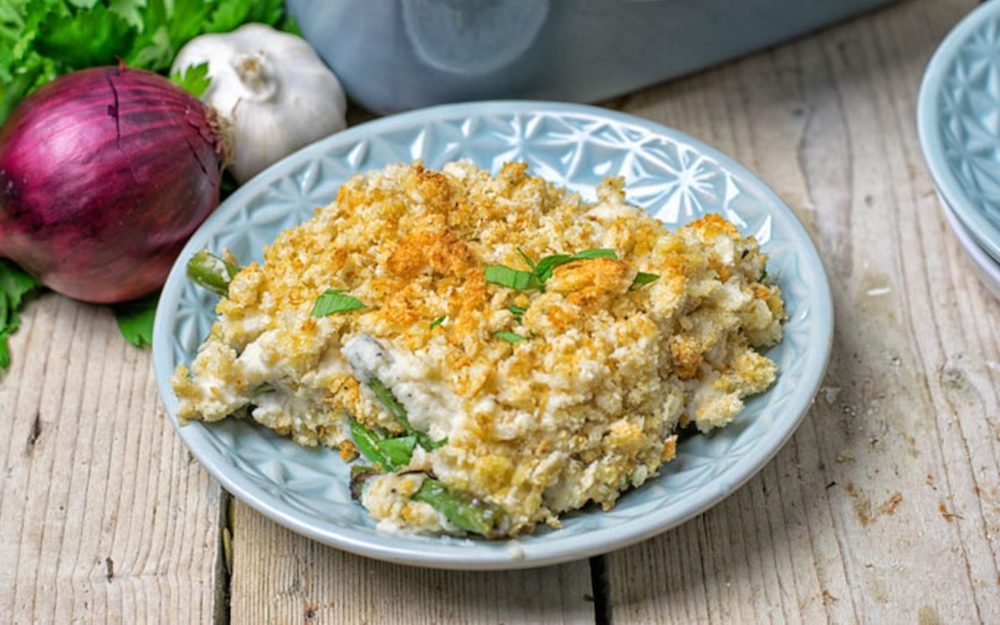 This is a holiday favorite with a completely vegan application. the creamy pureed cauliflower replaces the dairy in this recipe. This will be perfect for the holiday season.
Get the recipe here.
Aloo Gobi: Indian Spiced Cauliflower Mash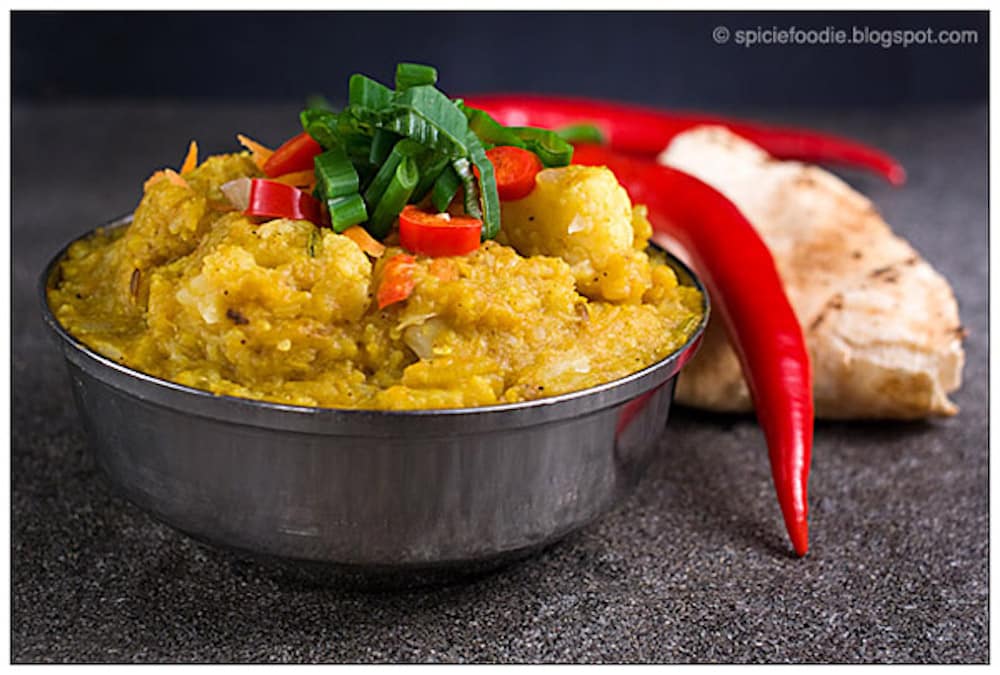 This last recipe does include potatoes in it, but it is too interesting and exciting to leave out of this roundup. This spicy mashed cauliflower recipe is exploding with Indian flavor. we hope that you like it as much as we do.
Get the recipe here.