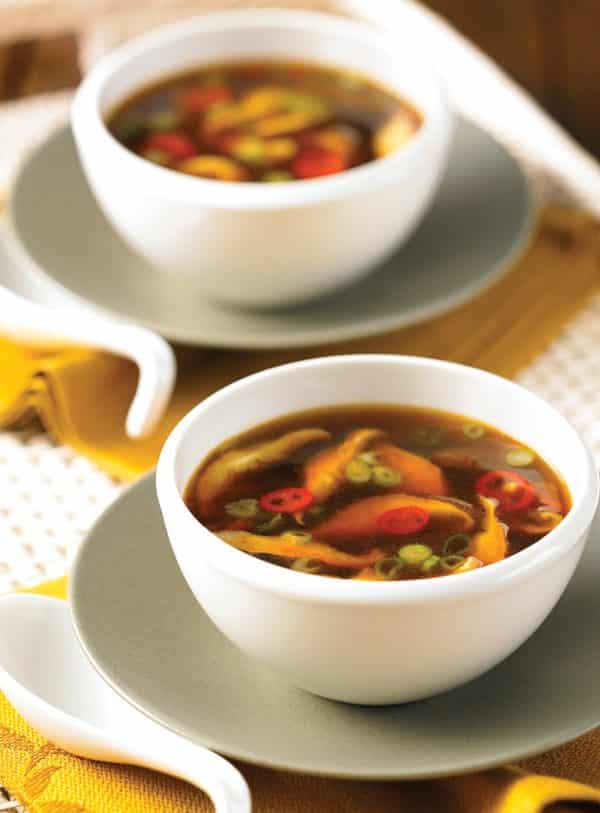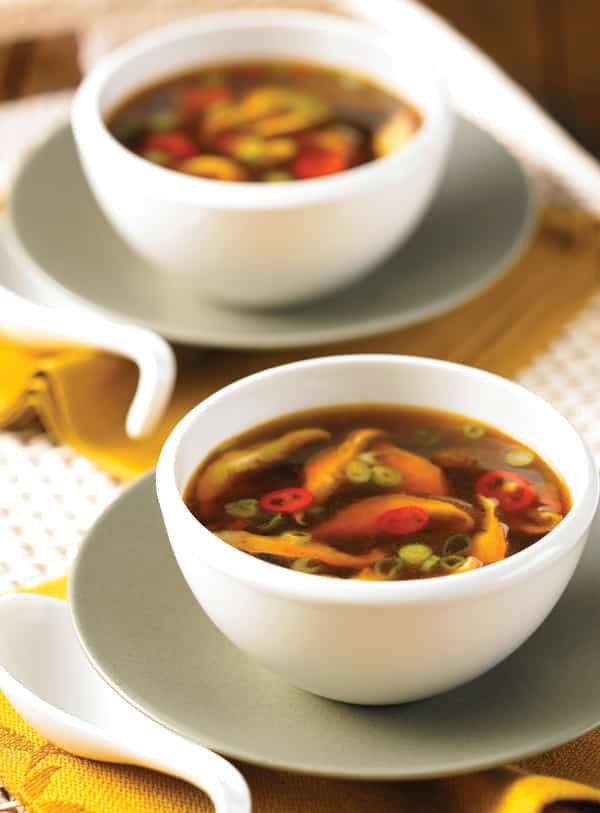 Image credit: Colin Erricson
Why We Love This Recipe
Forget chicken noodle soup, this soup will cure everything that ails you—ginger and chile pepper will clear out your sinuses while mushrooms give your immune system a boost.
About The Chile Pepper Bible
The Chile Pepper Bible is the perfect holiday gift for a friend or family member who loves all things spicy—you know, the ones who put hot sauce on everything? It starts off with a primer on chile peppers, breaking them down type-by-type, and the rest of the book is devoted to recipes. We especially love the chapter on sauces—who needs store-bought hot sauce when you can make your own?!
Some of our favorite recipes include:
Moroccan-Style Roasted Pepper and Bread Salad
Malaysian-Style Eggplant Curry
Singapore Noodles
Indonesian Green Beans
Harissa
Spicy Orange Coconut Cashew Ice Cream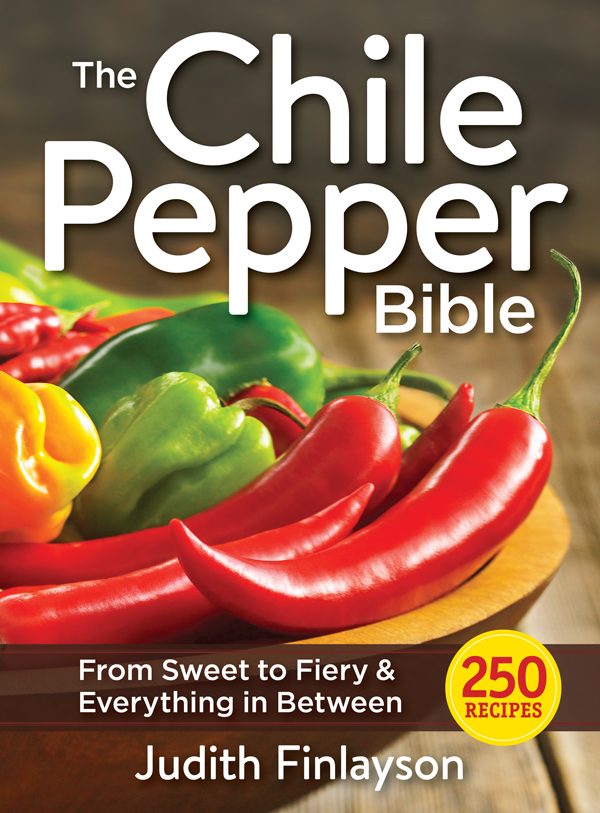 Purchase This Book
The Chile Pepper Bible: From Sweet to Fiery and Everything in Between by Judith Finlayson is available on Amazon.com.
Chinese Hot-and-Sour Mushroom Soup
Courtesy of The Chile Pepper Bible by Judith Finlayson © 2016 www.robertrose.ca Reprinted with publisher permission. Available where books are sold.

Ingredients
4 dried shiitake mushrooms
Boiling water
1 tbsp oil
1 tbsp minced garlic
1 tbsp minced gingerroot
8 oz trimmed fresh shiitake mushrooms, sliced
1 red bell pepper, seeded and diced
1?2 to 1 red finger chile, cut into paper-thin rings
4 cups mushroom or beef stock
1?4 cup soy sauce
1?4 cup Chinese black rice vinegar
1 tsp toasted sesame oil
2 tbsp thinly sliced green onions (white and green parts)
Instructions
In a heatproof bowl, soak dried mushrooms in boiling water for 30 minutes, weighing down with a cup to ensure they remain submerged. Drain and discard liquid. Slice mushrooms thinly and set aside.
In a large saucepan or stockpot, heat oil over medium heat. Add garlic and ginger and cook, stirring, for 30 seconds. Add soaked dried mushrooms, fresh mushrooms, bell pepper, and finger chile to taste. Cook, stirring, until very fragrant, about 5 minutes. (Mushrooms shouldn't be fully cooked at this point.)
Add stock, soy sauce and vinegar and stir well. Reduce heat, cover and simmer for until flavors are infused, about 10 minutes. Remove from heat and stir in sesame oil.
Ladle into warm serving bowls. Garnish with green onions. Serve immediately.