Ever tried to make your own mayonnaise and it's been a complete disaster? Make mayonnaise the easy way with this failproof method!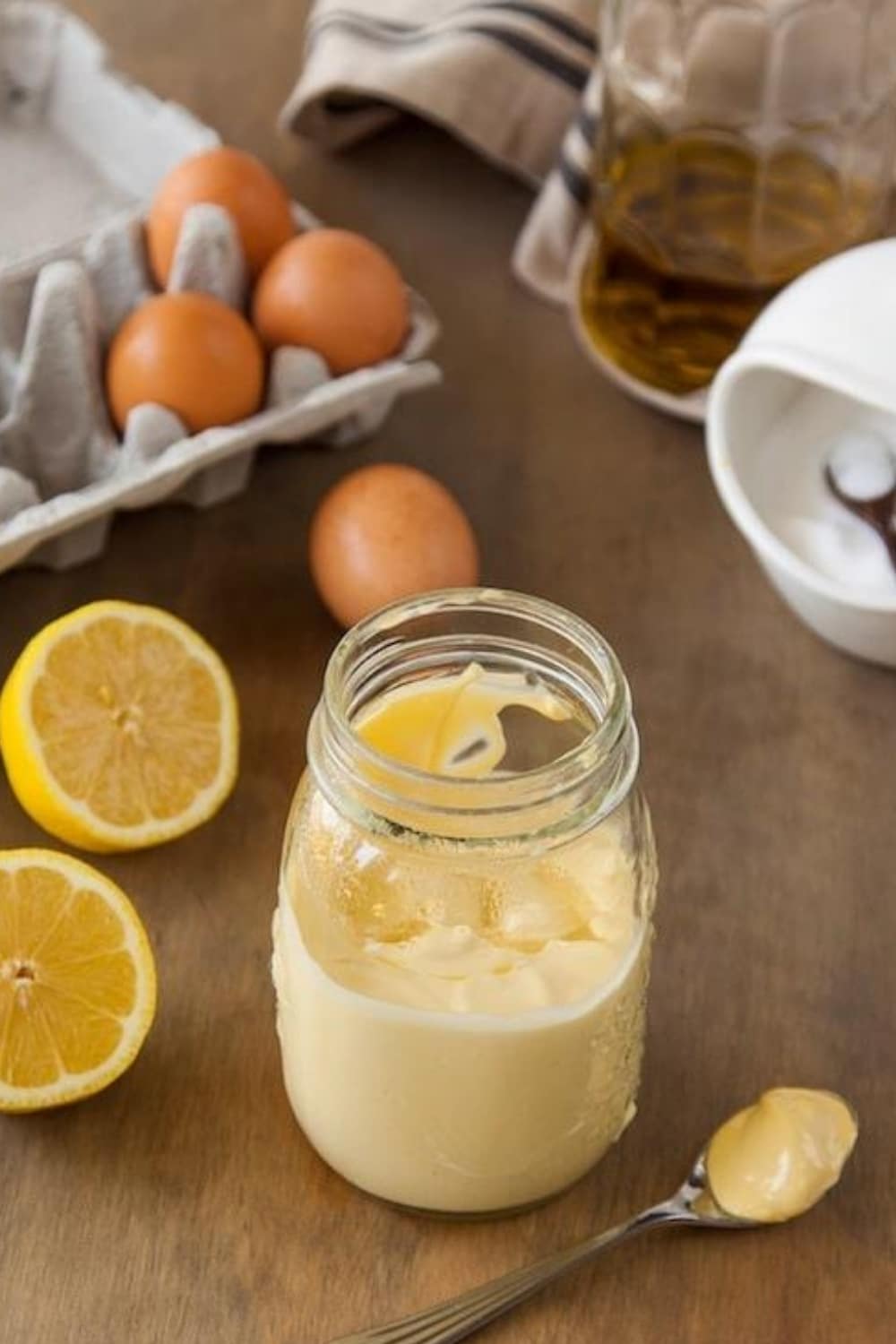 Ever tried to making homemade mayonnaise and it's been a complete disaster?
Me too.
The process is tedious, fraught with danger and requires the slow, almost snail-paced whisking of oil into eggs for the magic of emulsification to begin.
While there are numerous recipes that require the use of a food processor in place of a whisk, they are no less fraught with danger, because drizzle the oil in too quickly and you end up with a curdled horrible soupy egg mixture that is less than appetising.
So after a few failed and frustrated attempts my adventures with homemade mayonnaise ended. I decided I simply didn't have the necessary patience to make mayonnaise.
But recently I came across a recipe from Annabel Langbein on how to make mayonnaise using an absolutely foolproof method. I admit I was skeptical.  Nevertheless into the kitchen I went, thinking this recipe would prove me the fool, but low and behold there was a batch of homemade in front of me in less than two minutes!
No patient drizzling of oil required. No seperating of eggs. In fact, it goes against any other mayonnaise recipe I've seen because you simply throw all the ingredients together, whizz with a stick or immersion blender, and the mayonnaise begins to emulsify, as if by magic.
Still skeptical? Here's a step by step tutorial on how to make homemade mayonnaise using this foolproof method. You can see it really is the easiest mayonnaise recipe you will come across.

It really is that easy!
And there you go, a delicious batch of mayonnaise. You can then experiment with different flavours such as roasted garlic, dill, lime and herbs. Serve with to salads, patties, sandwiches and chips. Delicious!
Recipe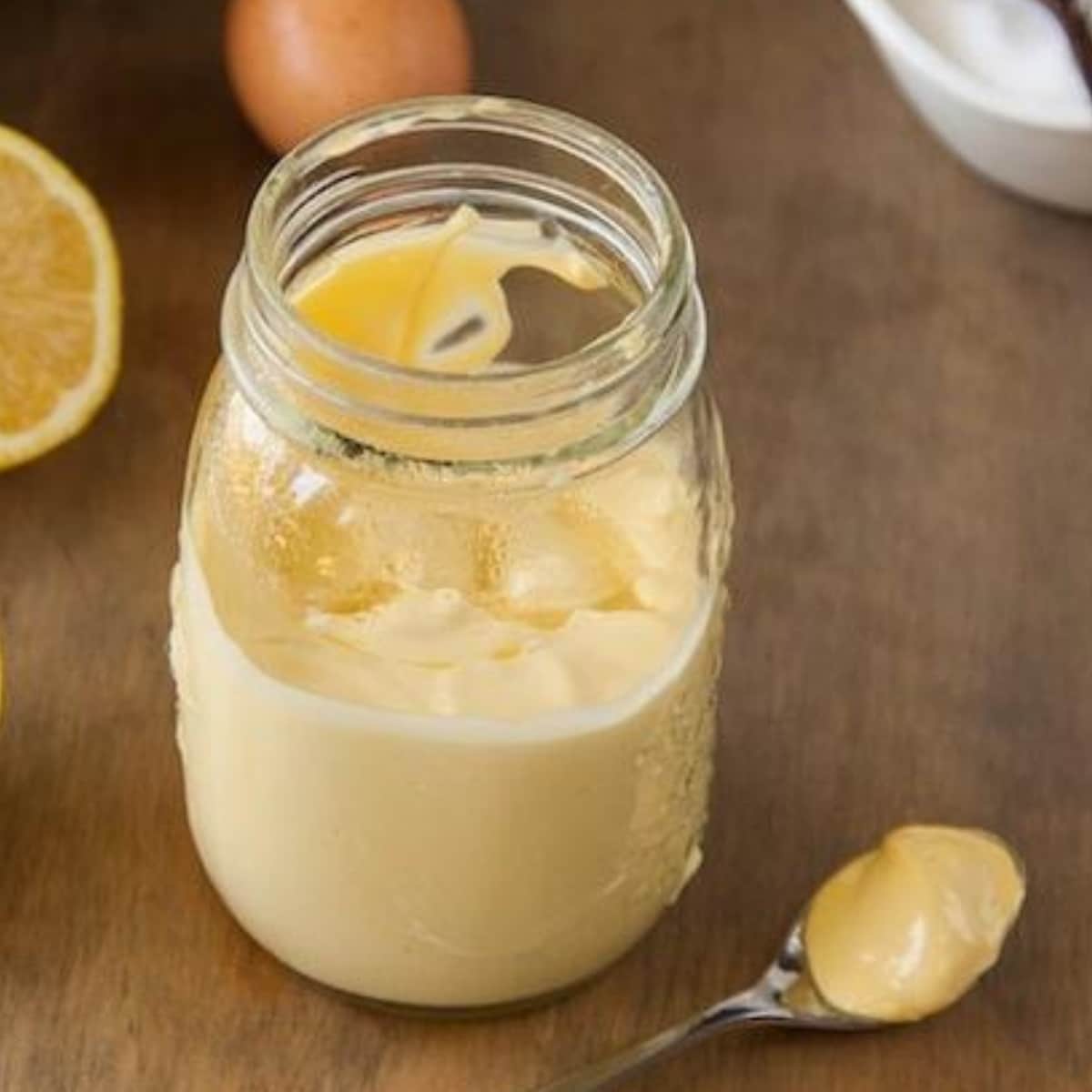 Ingredients
2

whole eggs

3

tbsp

of lemon juice

1

tsp

of dijon mustard

½

tsp

of salt

pepper to taste

1 ¼

cups

of neutral flavoured oil such as canola oil
Instructions
Place all of the ingredients into a narrow jug or bowl.

Use a stick or immersion blender to combine the ingredients. You'll notice that almost immediately the mayonnaise will begin to emulsify. Blend until combined.

Taste for seasoning, and if the mayonnaise is a little thicker than you would like simply add more canola oil and blend.
Notes
The mayonnaise will keep in an airtight jar in the refrigerator for up to 2 weeks.
Nutrition
Calories:
64
kcal
Protein:
1
g
Fat:
6
g
Cholesterol:
54
mg
Sodium:
224
mg
Potassium:
27
mg
Vitamin A:
80
IU
Vitamin C:
2.9
mg
Calcium:
8
mg
Iron:
0.3
mg
Craving more veg-friendly recipes?
Shop our collection of vegetarian and vegan cookbooks, including our new Vegan Thanksgiving and Vegan Christmas cookbooks!