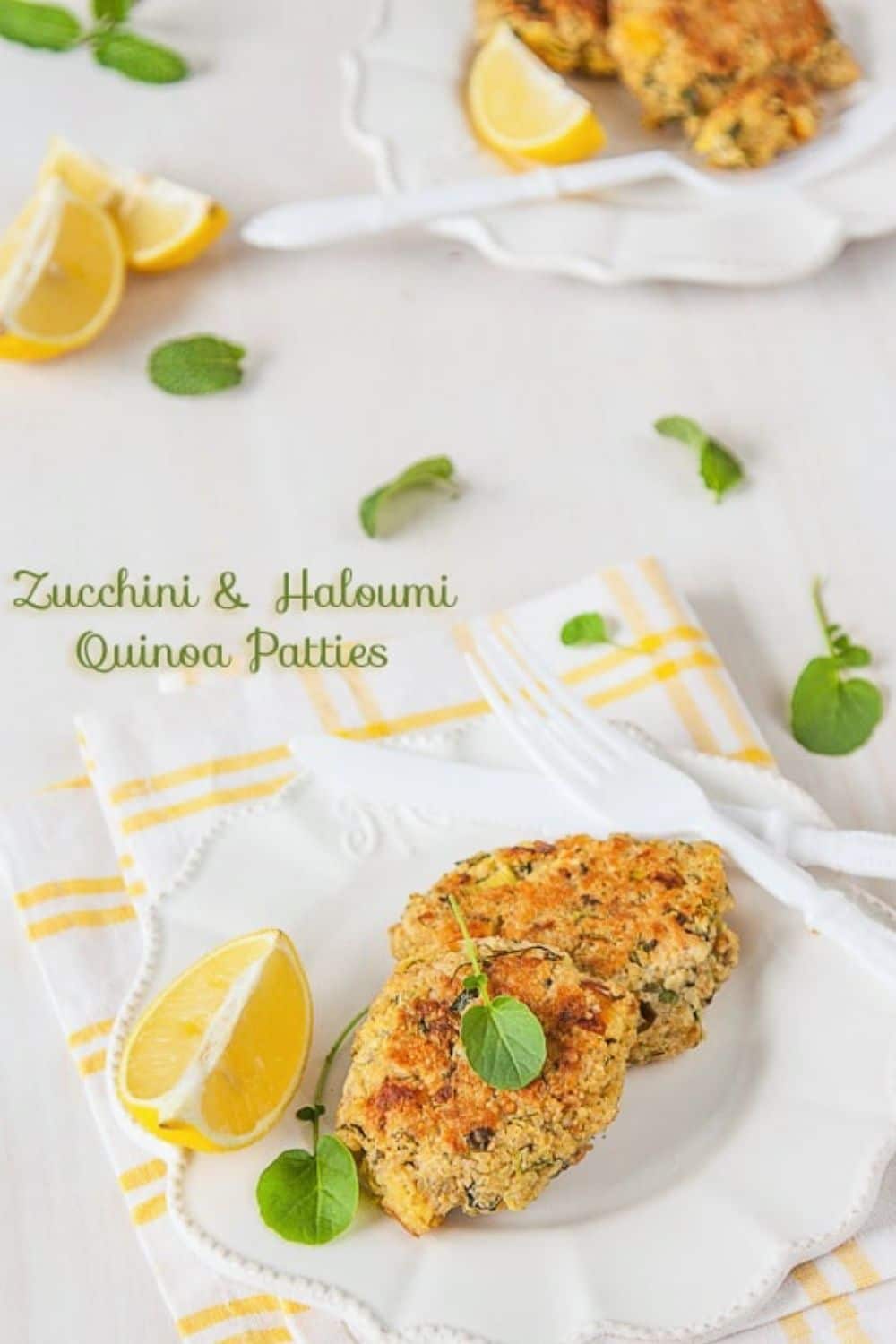 A month or so ago I finally picked up a copy of Heidi Swanson's beautiful Supernatural Everyday. It had been on my wishlist for far too long, so when I spied a copy at Scrumptious Reads recently I knew it had to be mine.
As soon as I got home I sat down with a cup of tea and devoured it. I've long been a fan of Heidi's beautiful blog, 101 Cookbooks, in fact I've been a reader of her blog since before I started blogging back in 2007! Her recipes are beautiful, unfussy and delicious, and one of her recipes that had been on my must try list, since falling in love with quinoa were her quinoa patties. So when I picked up Supernatural Everyday it was the first recipe I made.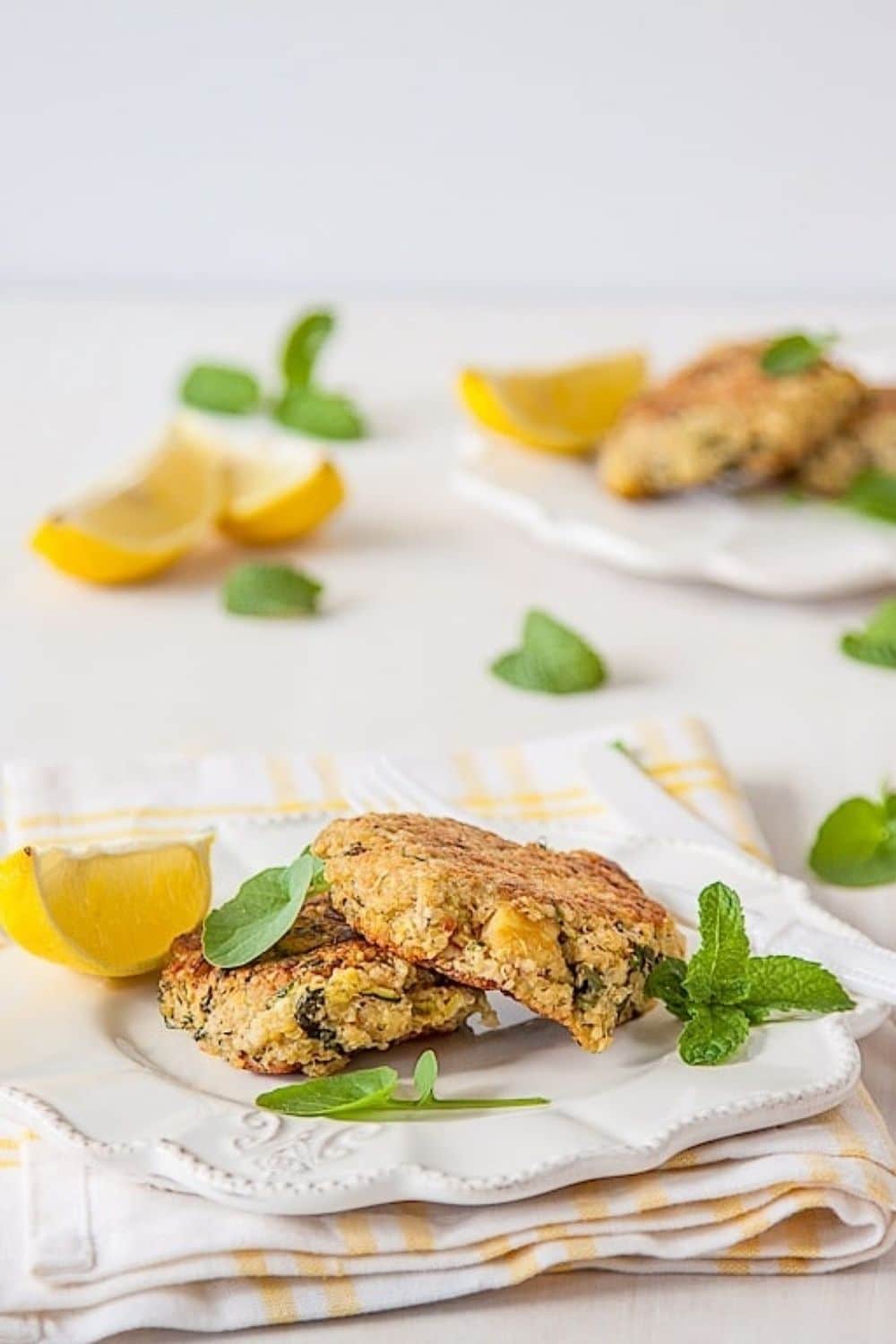 First time around I made Heidi's recipe as written in her book, but second time around I started playing around with different additions, and came up with these beautiful Zucchini and Haloumi Quinoa Patties. And to my utter surprise, and delight, my husband loves these. Normally he raises an eyebrow and eyes suspiciously anything that's "different", and while he did it with the patties the first time around, the next time I made them and offered to cook him sausages instead while I had the patties he said no he'd prefer the patties. My husband knocking back sausages for quinoa - I nearly fainted! It's a big, BIG thing for him to EVER go past sausages, so I knew they must be good. In fact they are so good I've been making these weekly.
Served with salad, or burger style they are sure to be popular with vegetarians and meat eaters alike. And if frying isn't your thing why not try baking them in the oven.
So tell me, does your husband or significant other dislike any new foods that you try that are "different"?
Recipe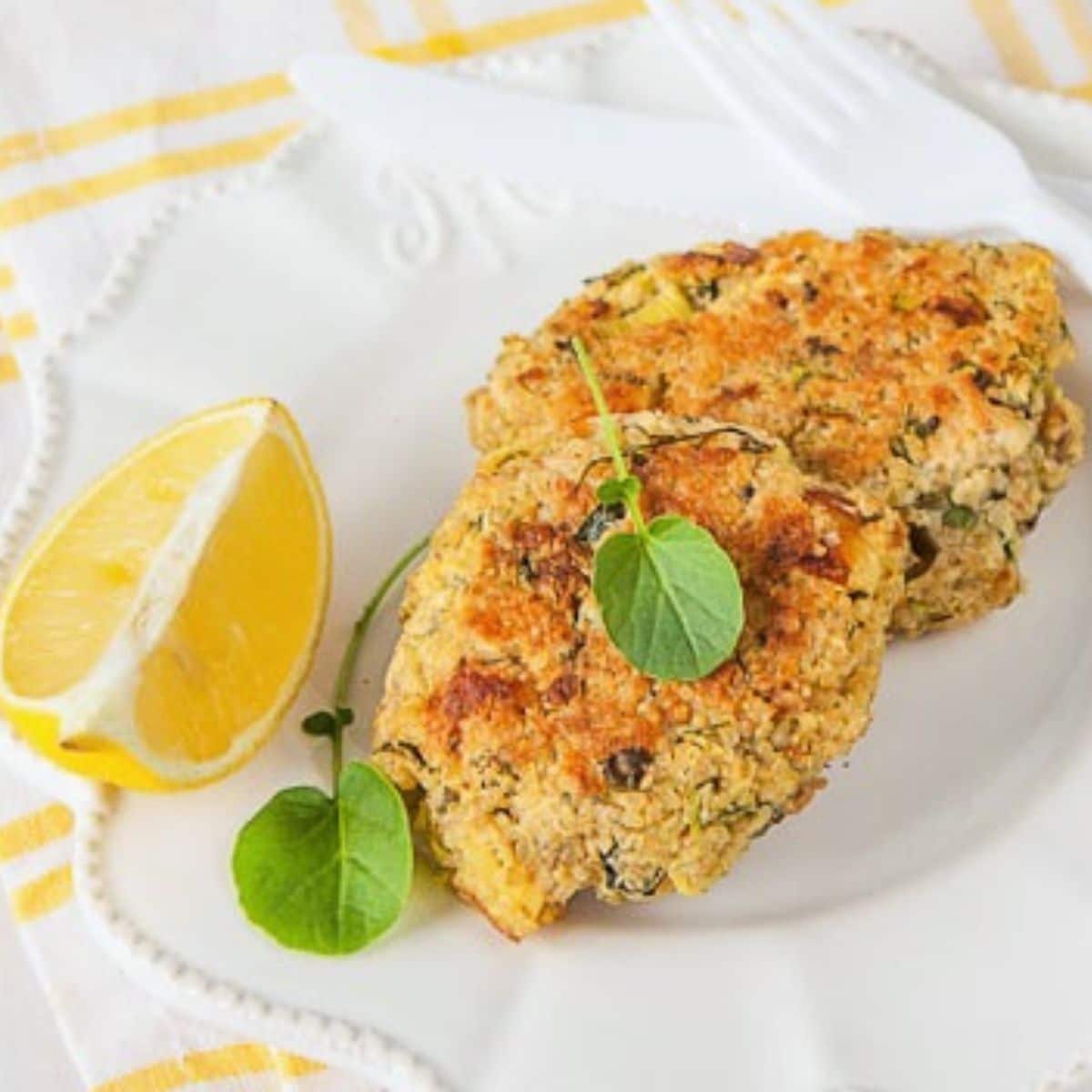 Ingredients
150

g

of quinoa

1 ½

cups

of water

½

tsp

of fine sea salt

2

eggs

beaten

2

medium zucchini

grated

2

cloves

of garlic

minced

3

spring onions

finely chopped

1

tbs

of mint leaves

finely chopped

2

tbs

of parsley

finely chopped

100

g

of haloumi

sliced

60

g

of wholemeal breadcrumbs

salt and pepper to taste

1

tbs

of olive oil
Instructions
Begin by cooking the quinoa. Rinse the quinoa well in a fine mesh sieve. Place in a saucepan with the water and salt and bring to the boil. Cover and cook for 20 minutes. Set aside to cool.

Heat a large frying pan over a medium low heat and place the slice of haloumi in the pan. Cook until golden on each side and remove from the pan to cool before chopping into small chunks. Leave the frying pan over the heat while you make the patties.

Combine the grated zucchini, spring onions, garlic, quinoa, haloumi, mint, parsley, bread crumbs and salt and pepper in a large bowl and mix to combine. Add the beat egg and mix until well combined.

Add the oil to the pan and form the mixture into patties. The size depends on what you prefer, but I use heaped dessert sized spoonfuls of the mixture to make the patties. Place the patties in the frying pan and cook for 7 to 10 minutes on each side until golden brown.

Serve with a wedge of lemon and salad.
Notes
Feel free to skip the step of frying the haloumi, if you are short on time.
Nutrition
Calories:
1427
kcal
Carbohydrates:
160
g
Protein:
66
g
Fat:
59
g
Saturated Fat:
23
g
Cholesterol:
327
mg
Sodium:
2557
mg
Potassium:
2130
mg
Fiber:
17
g
Sugar:
12
g
Vitamin A:
2325
IU
Vitamin C:
88.9
mg
Calcium:
1241
mg
Iron:
10.9
mg
Craving more veg-friendly recipes?
Shop our collection of vegetarian and vegan cookbooks, including our new Vegan Thanksgiving and Vegan Christmas cookbooks!