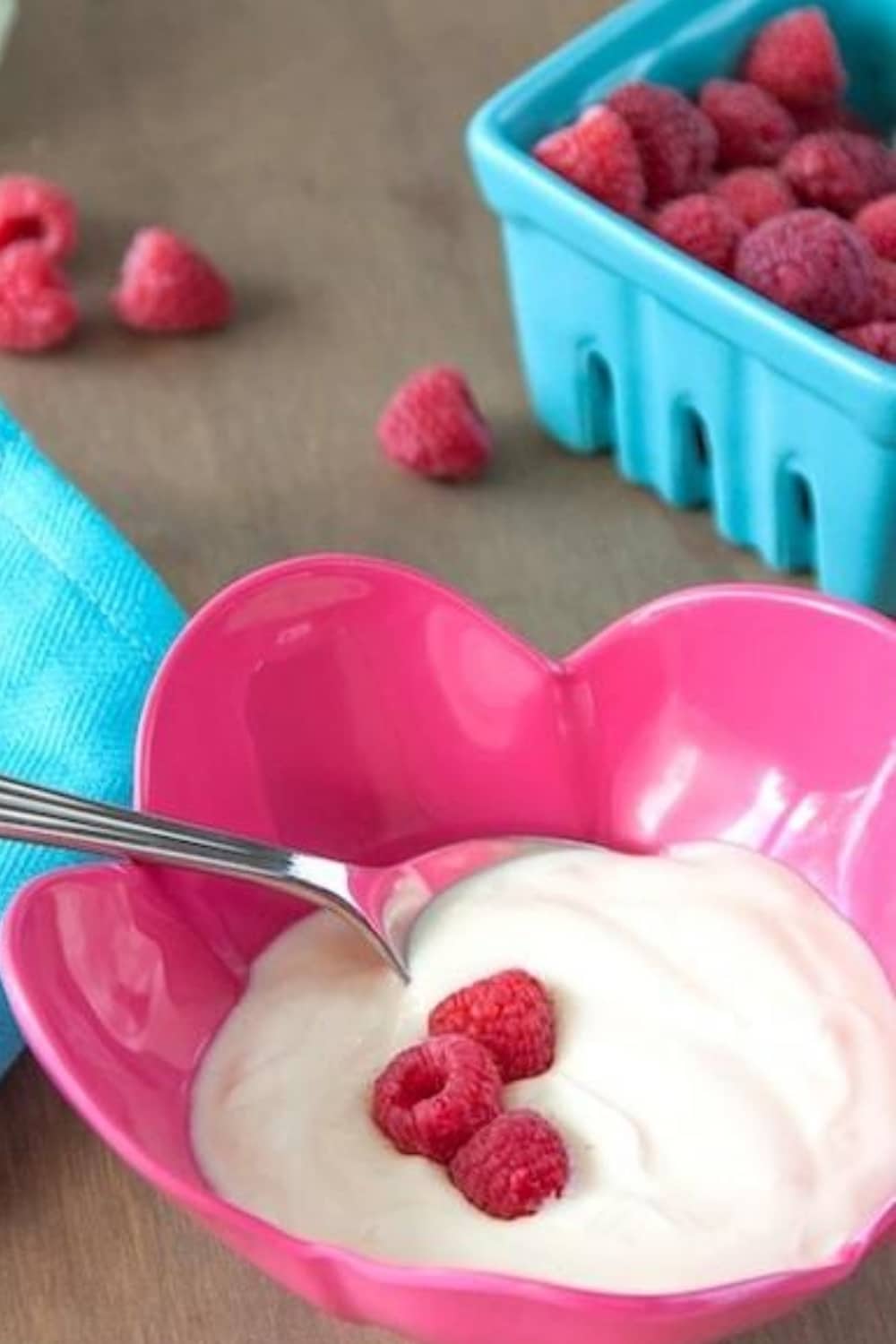 Yoghurt or yogurt, however you spell it, it's delicious, and I've become a little obsessed with yoghurt recently and have started making my own homemade natural yoghurt.
Does making your own homemade natural yoghurt sound complicated? Well, surprisingly, it's really quite simple. So simple in fact you'll be surprised.
And no, you don't need to run out and buy a yoghurt maker to start making your own. All you need are a few pieces of equipment that you perhaps already own. A thermometer (digital is best, but the old fashioned kind will work too), a saucepan and a thermos. That's it!
You will also need to buy a tub of yoghurt, as we'll be using the live cultures from that yoghurt to make your very own batch of homemade natural yoghurt. Just make sure it's not a flavoured yoghurt and check the label for the words "live cultures". The live cultures are what you will be using to culture milk to make your own natural yoghurt. After you've made your first batch of yoghurt you can use the previous batch to make a new batch and so on for a never ending supply of delicious homemade natural yoghurt.
The first time I made my own homemade natural yoghurt I left the yoghurt in the thermos for 12 hours, as I forgot to set a timer, and got distracted. The resulting yoghurt had quite a tart taste. The next few batches I made I left for 6 hours and the yoghurt had a much subtler taste, with a very slight tartness to it.
Over the last few weeks I've been making batch after batch of homemade natural yoghurt, and well, this method is pretty much foolproof. While the recipe below uses full cream milk, I've also made batches with skim milk too, and they've been just as successful. As you would expect though, the skim milk yoghurt isn't quite as thick and creamy as yoghurt using full cream milk.
After you've made your own homemade natural yoghurt you can then sweeten it with honey, add vanilla seeds or even add a fruit compote. It's infinitely flexible. And if you prefer a thicker, Greek style yoghurt, simply strain through muslin or a tea towel for a couple of hours or until you reach the thickness you want.
So, if you love natural yoghurt, give homemade yoghurt a go. It's easy and extremely economical too.
Have you tried making your own yoghurt or Greek yoghurt? Leave a comment below to tell me how it went or share your tips for your perfect yoghurt.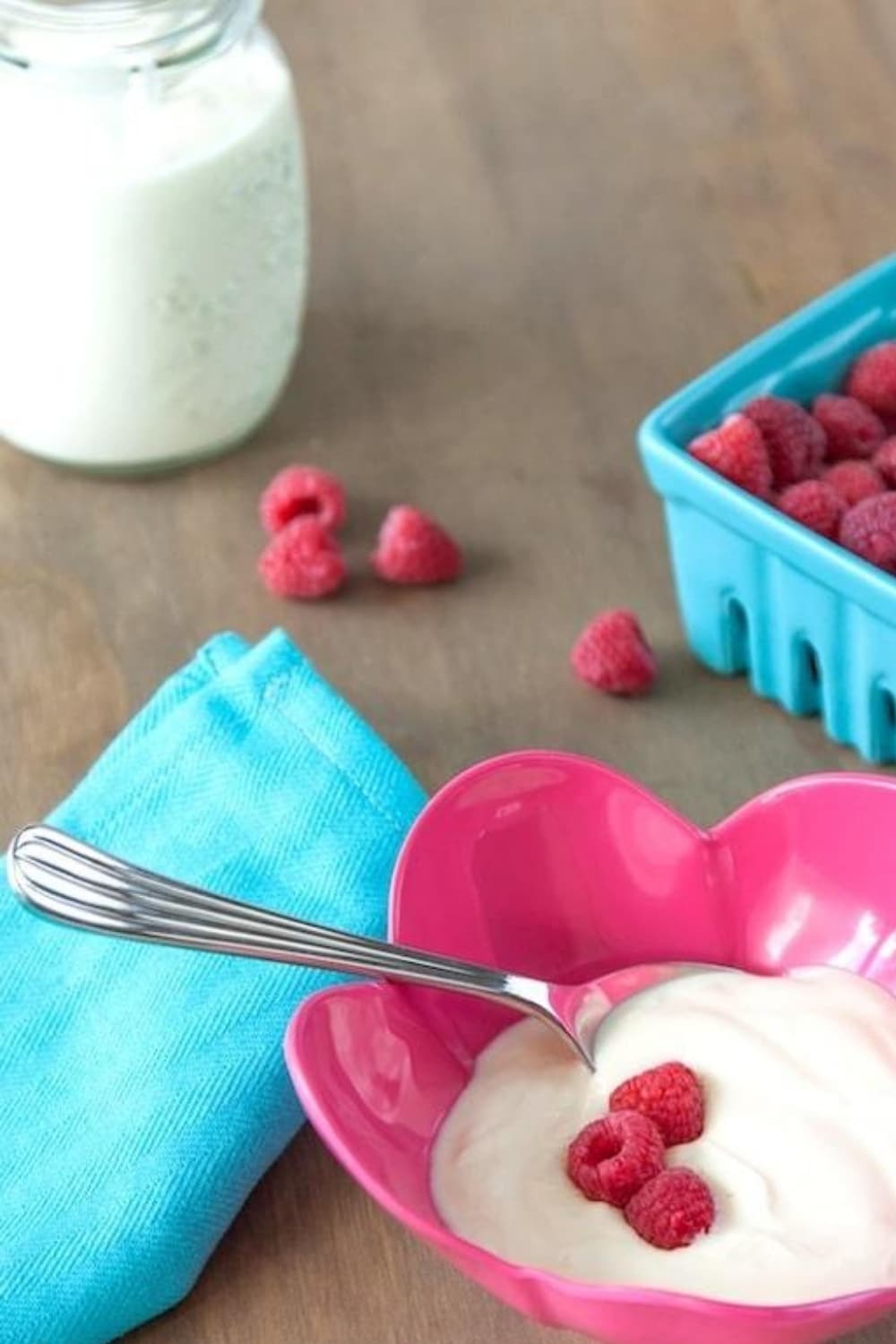 Recipe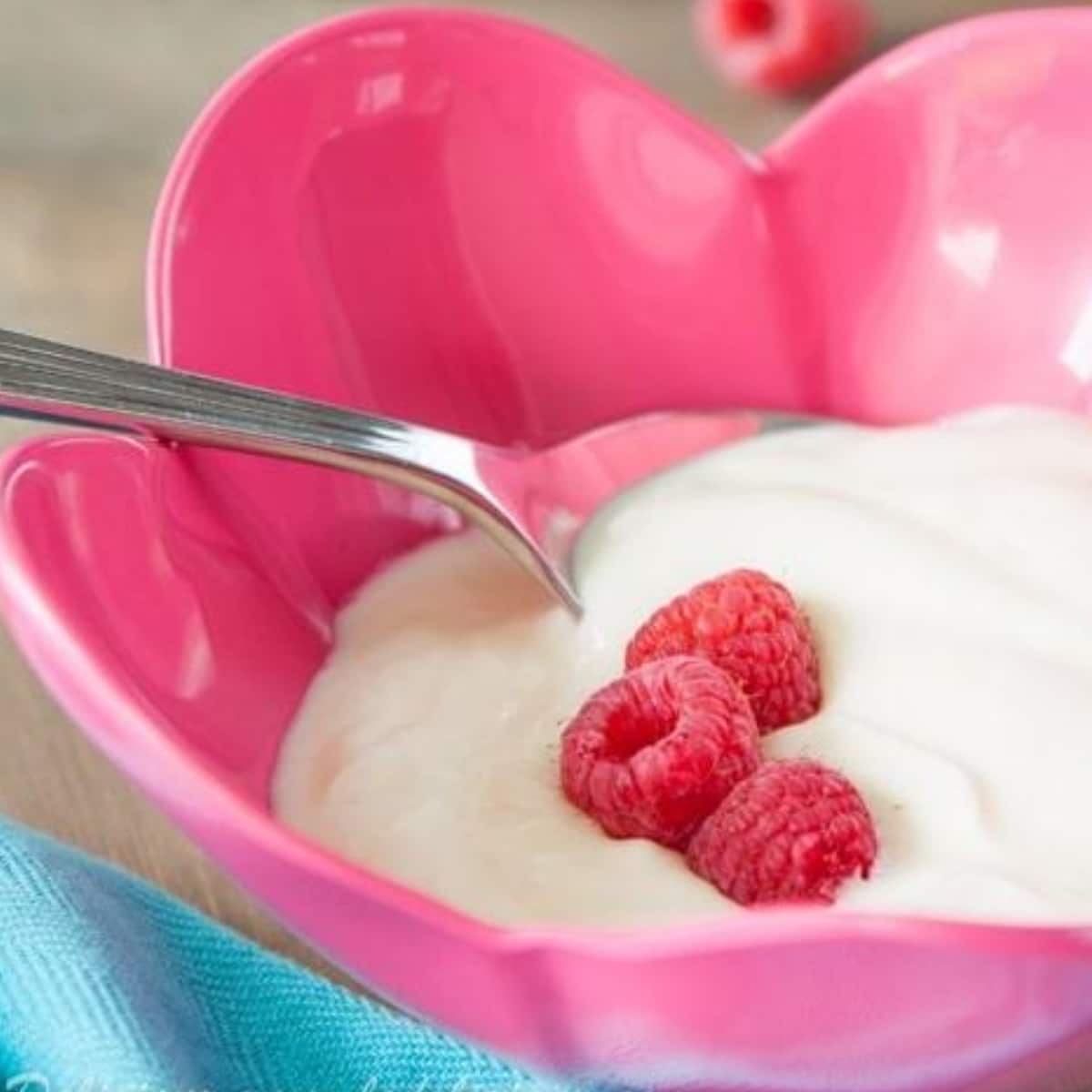 Ingredients
1

cups

litre of full cream milk

4, whole

50

g

of powdered milk

1.5 oz

3

tbs

of yoghurt containing live cultures
Instructions
Fill the sink with cold water and place a couple of ice packs in the water.

Place the milk and milk powder in a saucepan and stir to combine over a medium heat. Place the thermometer into the saucepan and stir occasionally while you bring the milk up to 90 degrees celsius (194 Fahrenheit) and hold at this temperature for 5 minutes.

Remove the saucepan from the heat and place in the sink and stir as you bring the temperature down to 46 degrees celsius (115 Fahrenheit). Remove the saucepan from the water and use a whisk in the yoghurt until combined. Pour into a thermos and seal and leave for 6 hours. Decant the yoghurt into jars or sealed containers and refrigerate.
Notes
If you notice your yoghurt is a little lumpy as you decant it from the thermos simply whisk for a creamier texture.
Yoghurt can also be made with skim milk, although the consistency is slightly thinner.
For a thicker yoghurt strain through muslin for 2 hours.
For a stronger tasting yoghurt leave for 12 hours before decanting.
Nutrition
Calories:
108
kcal
Carbohydrates:
8
g
Protein:
5
g
Fat:
5
g
Saturated Fat:
3
g
Cholesterol:
20
mg
Sodium:
79
mg
Potassium:
270
mg
Sugar:
8
g
Vitamin A:
230
IU
Vitamin C:
1.1
mg
Calcium:
201
mg
Iron:
0.1
mg
Craving more veg-friendly recipes?
Shop our collection of vegetarian and vegan cookbooks, including our new Vegan Thanksgiving and Vegan Christmas cookbooks!