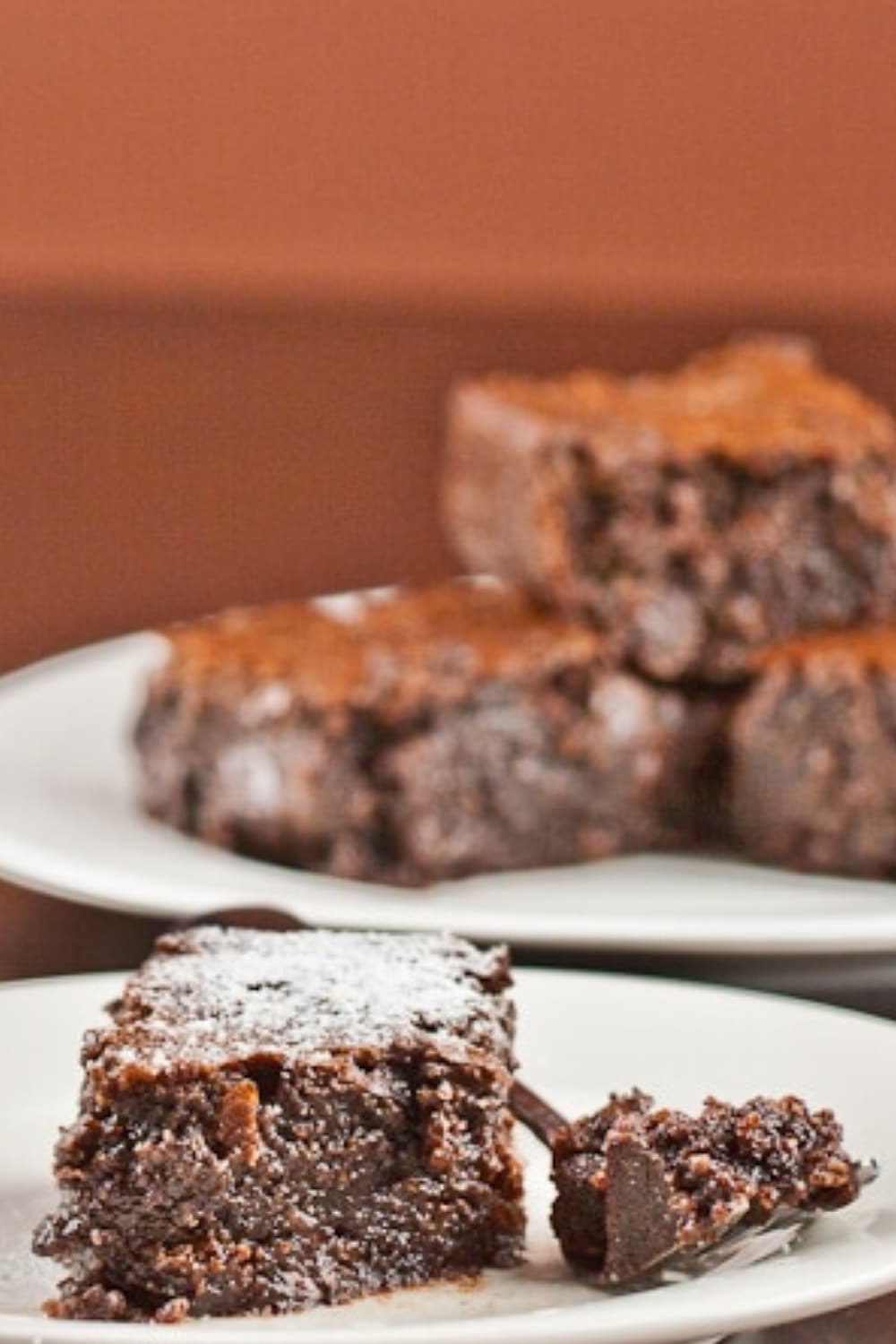 I love baking, but the problem is eating all of the delicious, naughty and decadent things I bake.
If I did that I would end up the size of a house, and with an impending wedding, that is the last thing I want.
So, I send the results of my baking forays into my fiance's work, where they are greeted excitedly and devoured quickly.
A while back I baked a Strawberry and White Chocolate cheesecake, which was so well received, that according to my fiance, his colleagues were talking about it for days.
One of them in particular, Gary, raved about the cheesecake for weeks and kept asking my fiance when I would be making another one.
I was more than happy to comply, because as we all know it's a wonderful thing when someone truly enjoys your cooking, so I told my fiance I would make another one and asked him to make sure that Gary would be at work when I made the cheesecake.
When my fiance was checking Gary would be there on the day I planned to make the cheesecake, one of his female colleagues overheard and asked why Gary was getting special treatment and could she make a request for me to make brownies.
I was only too happy to comply, and when it comes to pure decadent indulgent chocolate treats I don't think you can go past Nigella Lawson.
So it was Nigella's Flourless Chocolate Brownie recipe from Nigella Express: 130 Recipes for Good Food, Fast that I turned to in order to fulfill Emma's request.
These Flourless Chocolate Brownies are gooey and indulgent, which is unsurprising as the recipe calls for equal quantities of chocolate and butter!!
I modified Nigella's recipe only slightly, replacing the nuts in the original recipe with chocolate chips, which, when served warm results in oozing little pockets of melted chocolate.  Yum!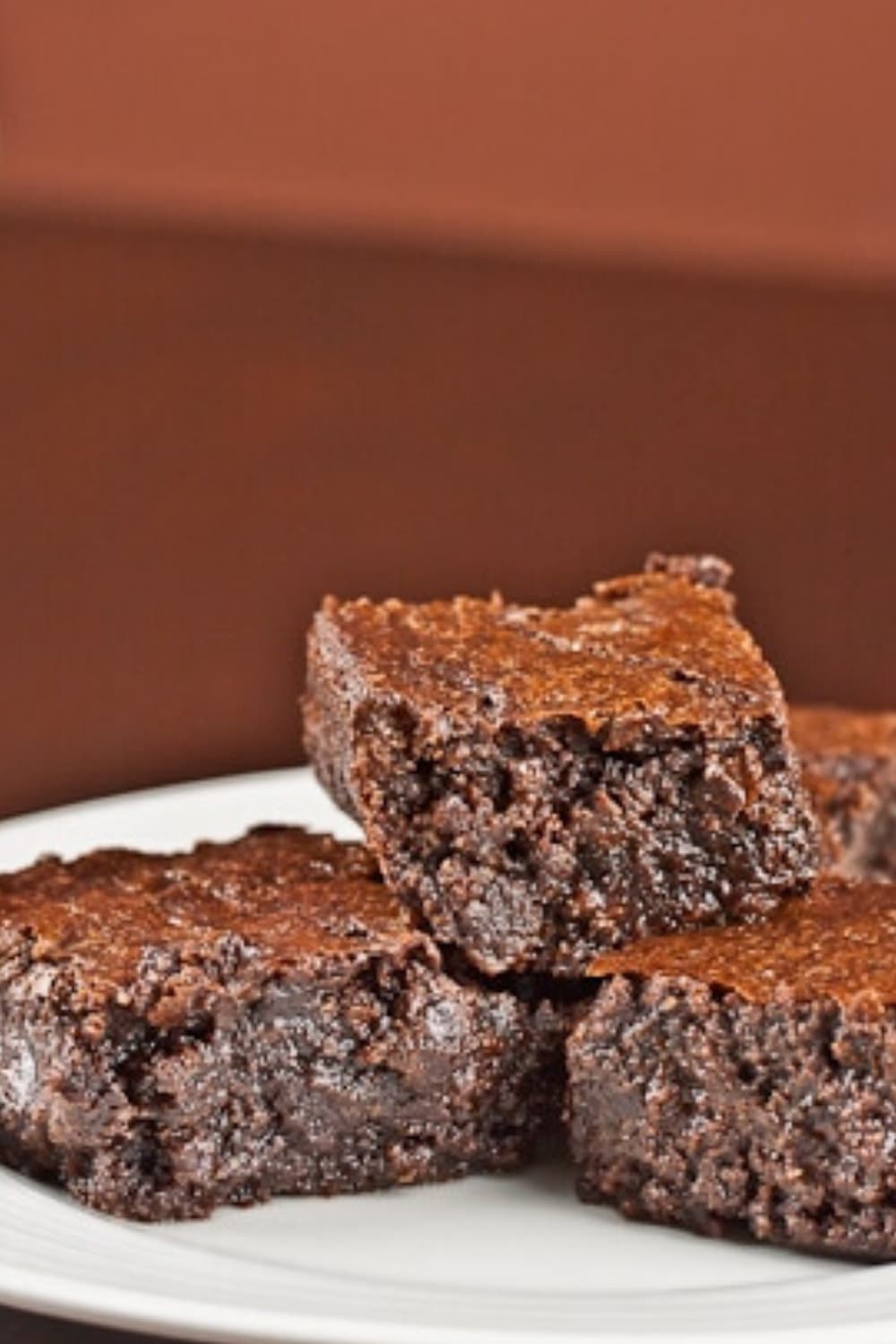 Midmorning, on the morning I sent the brownies into work with my fiance, I received a call from him to let me know the brownies were a roaring success.
So much so, that while he was trying to let me know how much everyone enjoyed them his workmates were shouting out their approval in the background.
Some of the comments included "Can you make these everyday" through to "They were like sex in your mouth".....umm ok.
Despite my absolute love for anything chocolate I don't really like brownies, mainly because of all of the butter, as anything too oily or buttery doesn't seem to agree with me.
Strange I know, when brownies are often considered the ultimate form of chocolate indulgence.  I'd much rather indulge in a chocolate cookie (pssst these are my favourite) or a Ferrero Rondnoir (my all time FAVORITE chocolate).
Are you a brownie fan? If so, what is your favourite brownie recipe?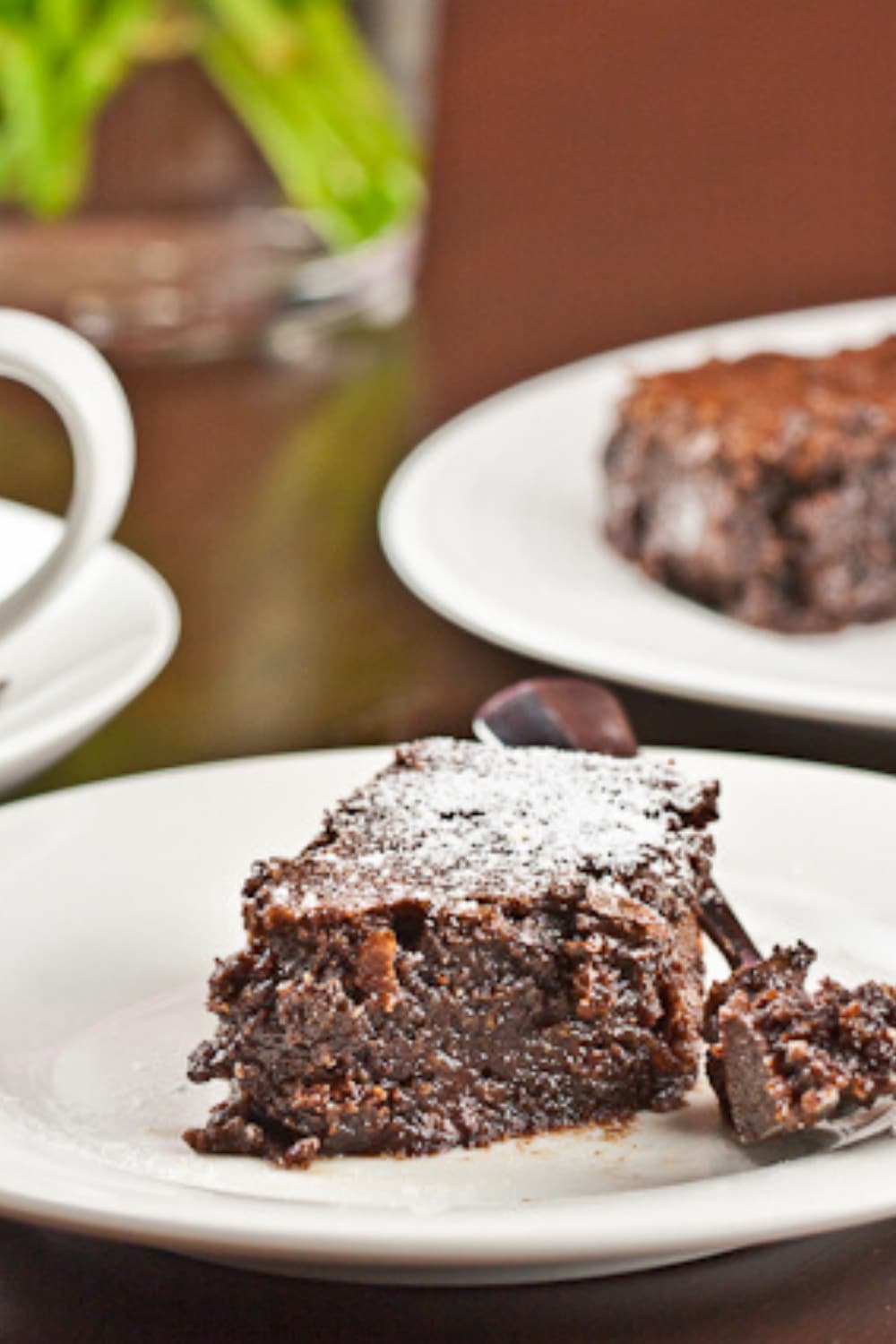 Recipe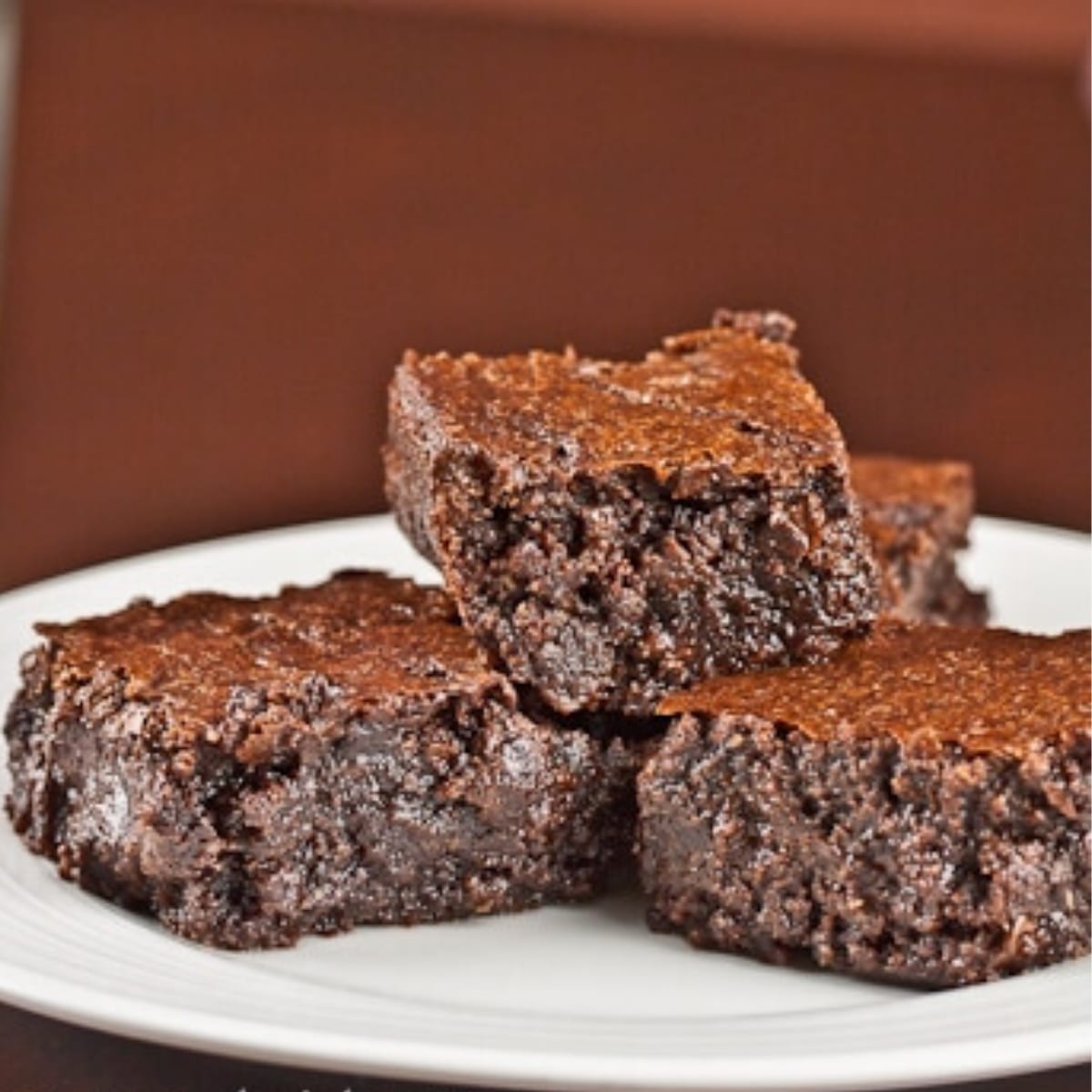 Ingredients
225

g

dark chocolate

70% cocoa solids, 8 oz

225

g

butter

8 oz

2

tsp

vanilla extract

200

g

caster sugar

7 oz

3

eggs

beaten

150

g

Almond Meal

5 ¼ oz, ground almonds

200

g

chocolate chips

7 oz
Instructions
Preheat the oven to 170 degrees celsius (340 fahrenheit) and line a 24cm square baking tin with baking paper.

Melt the chocolate and butter gently over a low heat in a saucepan and set aside to cool a little.

Add the beaten eggs to the melted chocolate mixture, along with the ground almonds, sugar and chocolate chips and mix to combine.

Pour the mixture into the prepared baking tin and bake for 25 to 30 minutes.

Allow to cool before cutting.
Nutrition
Calories:
362
kcal
Carbohydrates:
29
g
Protein:
4
g
Fat:
25
g
Saturated Fat:
13
g
Cholesterol:
63
mg
Sodium:
123
mg
Potassium:
115
mg
Fiber:
2
g
Sugar:
24
g
Vitamin A:
430
IU
Vitamin C:
0.1
mg
Calcium:
52
mg
Iron:
2.3
mg
Craving more veg-friendly recipes?
Shop our collection of vegetarian and vegan cookbooks, including our new Vegan Thanksgiving and Vegan Christmas cookbooks!