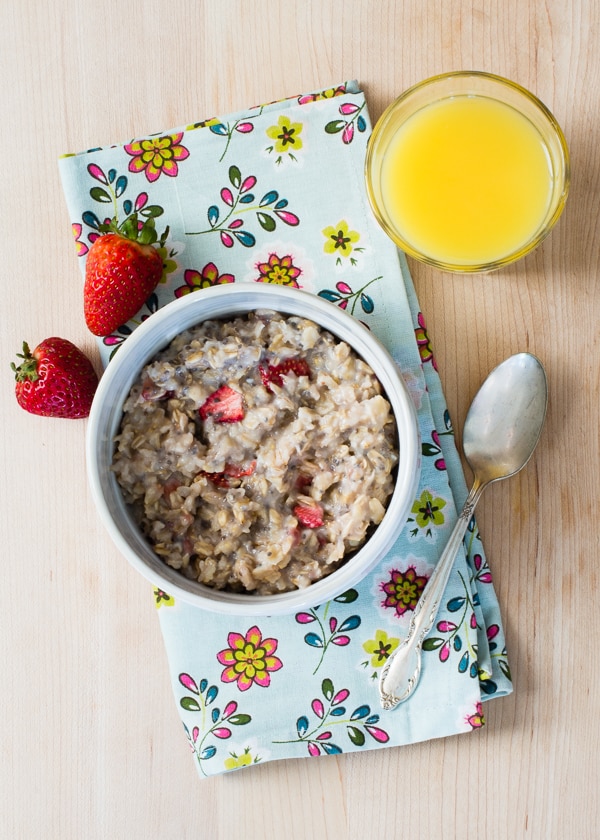 Oatmeal is the breakfast of choice most days at my house. It's nice to cook up a warm, comforting bowl to start the day. But sometimes plain oatmeal can get boring, so it's fun to change things up and try new flavor combinations. Making DIY instant oatmeal packets is so much fun -- and it's nice to have everything contained so all I have to do is add water and pop it into the microwave for a few minutes. They're also perfect for storing in your desk drawer for those days when you don't have time to eat breakfast before work.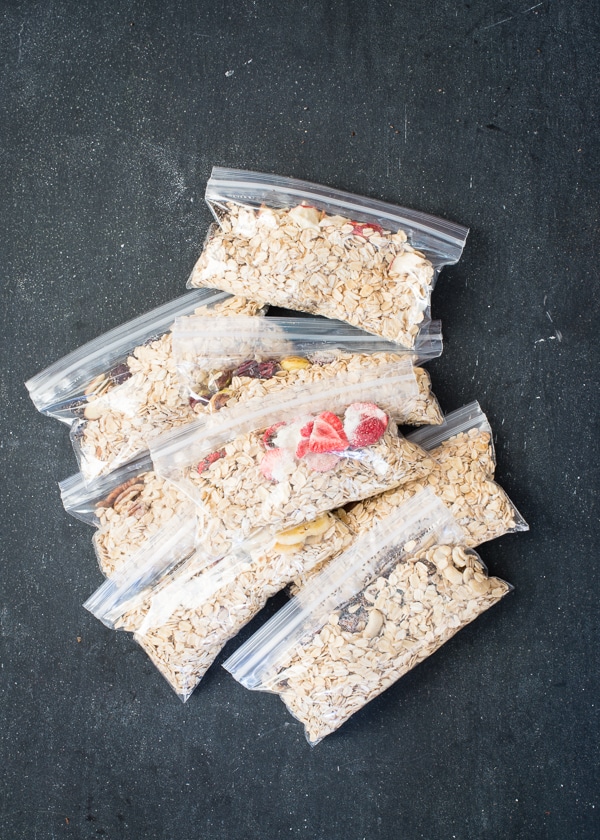 For every one-serving packet, you'll need: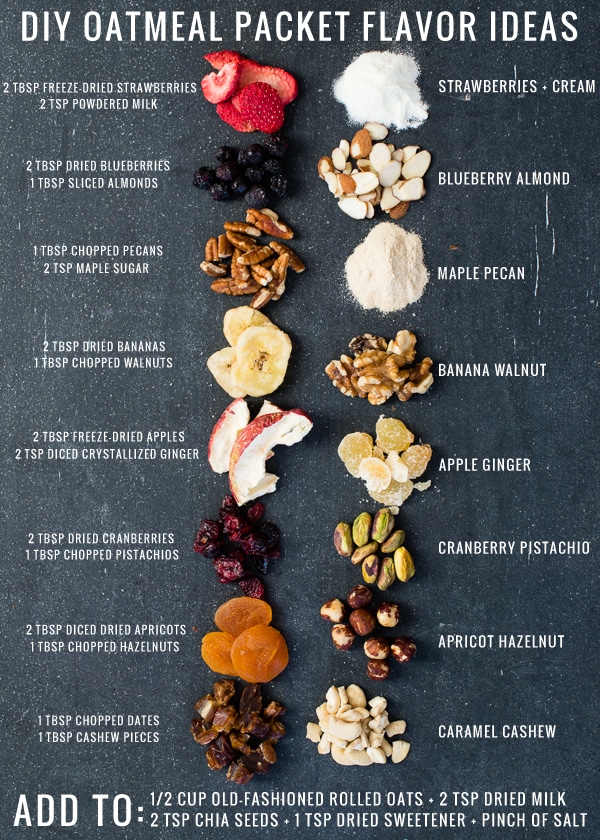 Let's talk about the add-ins! You can use any kind of dried fruits and nuts you like, but these are some of my favorite flavor combinations:
Strawberries and Cream:
2 tablespoons freeze-dried or dried strawberries
2 teaspoons powdered milk
Blueberry Almond:
2 tablespoons freeze-dried or dried blueberries
1 tablespoon sliced almonds
Maple Pecan:
1 tablespoon chopped pecans
2 teaspoons maple sugar
Ginger Apple:
2 tablespoons freeze-dried apples
2 teaspoons diced crystallized ginger
Apricot Hazelnut:
2 tablespoons diced dried apricots
1 tablespoon chopped hazelnuts
Banana Walnut:
2 tablespoons dried bananas
1 tablespoon chopped walnuts
Pinch of nutmeg
Cranberry Pistachio:
2 tablespoons dried cranberries
1 tablespoon chopped raw or roasted pistachios
Caramel Cashew:
1 tablespoon chopped dates
1 tablespoon cashew pieces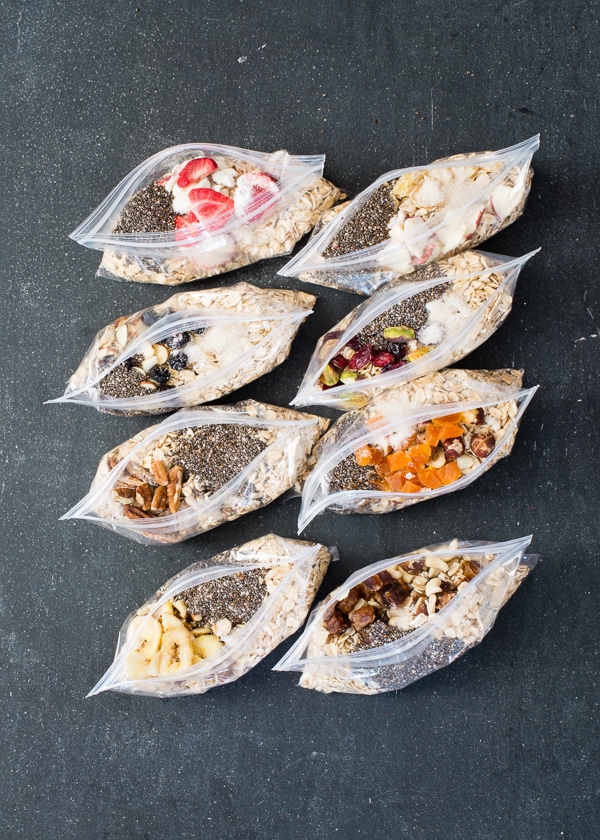 Place all of the ingredients into a small resealable bag or container, then store in a cool, dry place until you're ready to use them.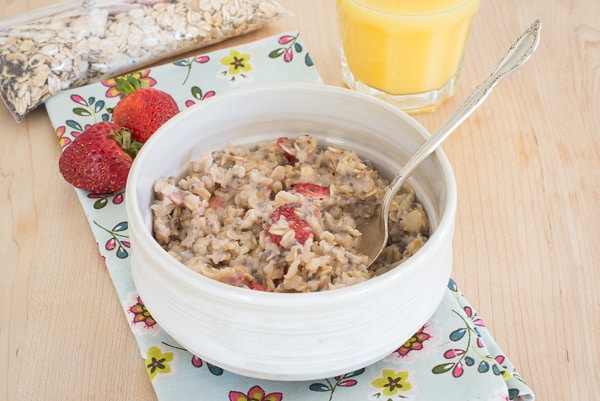 To cook, pour the contents into a bowl and add ¾ cup water. Stir to combine, then microwave on high for 1 ½ to 2 minutes, taking care to ensure the contents don't boil over. Let stand for a few minutes to allow the oatmeal to thicken. The chia seeds and dried fruit will absorb some of the water, so if it's too thick for your liking, you may want to add more liquid.
So simple, right? Making your own oatmeal packets is cheaper than buying them and they're great if you want to avoid the artificial flavors and excess sugar in many store-bought brands. And a healthy breakfast in minutes is always a win in my book!
This post was originally published on October 21, 2014.