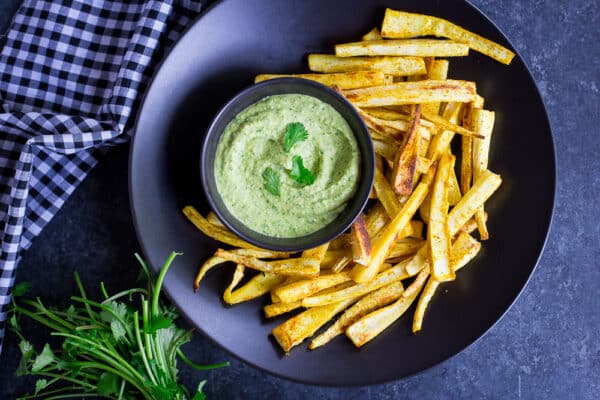 I'm pretty sure I could eat fries at every single meal. They're crispy and salty and I've managed to convince myself that they go with everything. But, in order to feel good about eating them on a regular basis, I started making my own and baking them rather than frying them. They're still just as crispy and delicious, just minus all the fat.
I thought it would be really delicious to change up my regular recipe by using parsnips instead of potatoes and throwing a little curry powder on top, because curry is one of those spices that makes everything better. Parsnips aren't as starchy as potatoes and they have a sweet taste to them, kind of like carrots, and it turns out they make really delicious fries!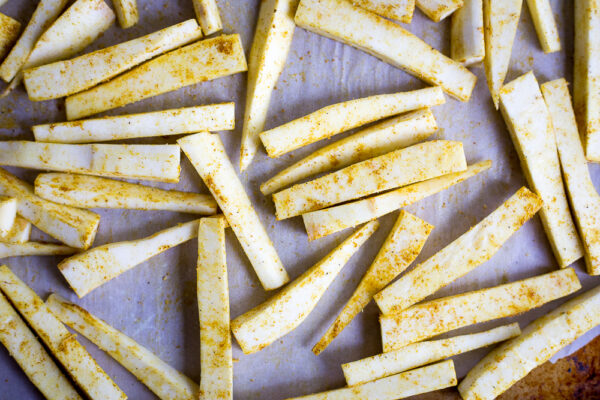 While ketchup is all well and good for your regular french fry, these curried parsnip fries deserve something a little extra special. Curry and cilantro has been a favorite flavor combination of mine for a long time, so I thought it would be nice to make a cilantro hummus dip to go along with these fries. I made it a little thinner than I would normally make my hummus, which makes it super easy for dipping. It's also a really nice color, so it looks pretty on your plate. 🙂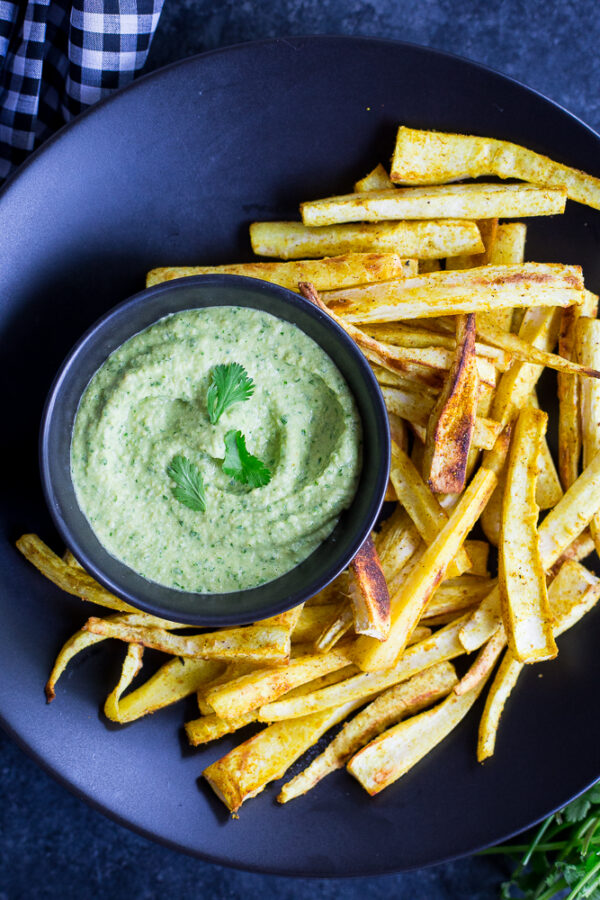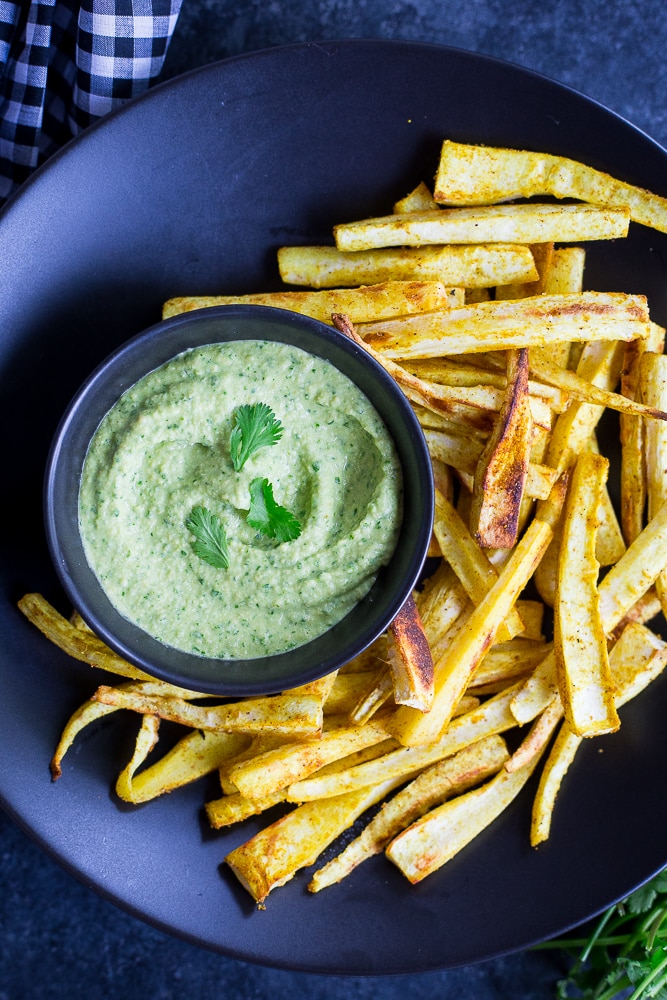 These fries would go great as a side dish for your favorite veggie burger, or you could just enjoy them as a healthy snack during the day. Either way, I hope you love the bright bold flavors!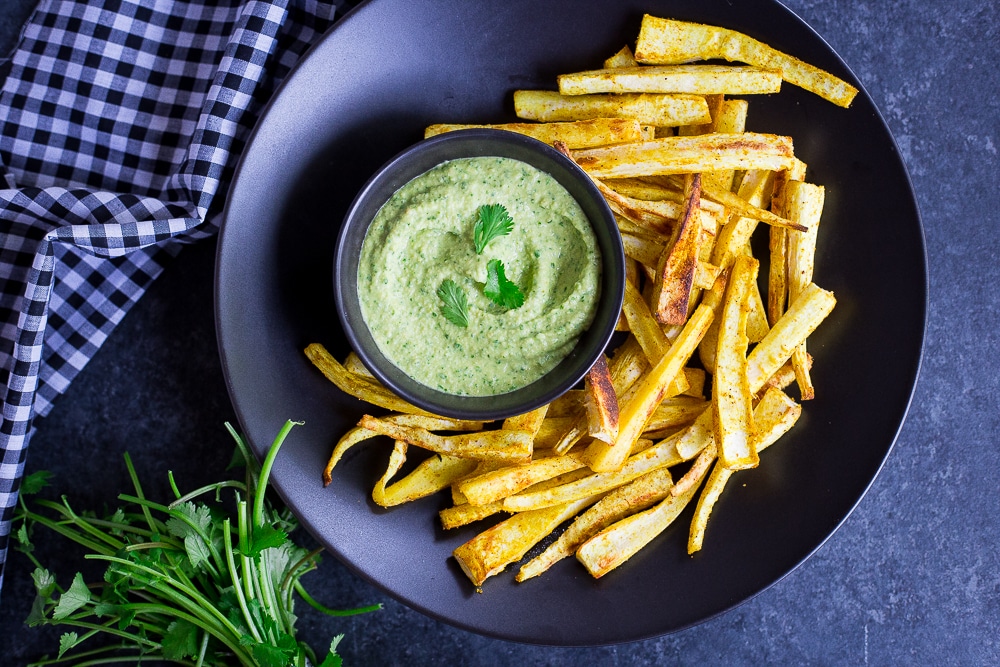 Ingredients
For the curried parsnip fries:
4

large parsnips

2

teaspoons

olive oil

½

teaspoon

curry powder

¼

teaspoon

garlic powder

½

teaspoon

salt

Cayenne pepper

to taste
For the cilantro hummus dip:
1

15 ounce can garbanzo beans, drained and rinsed (juice reserved)

1

small bunch cilantro leaves

about 1 cup

¼

cup

tahini

Juice of ½ lemon

1

clove

garlic

minced

¼

teaspoon

salt

or more if desired

Cayenne pepper

to taste
Instructions
Preheat the oven to 375°F. Peel the parsnips and cut them into French fries. Line a large baking sheet with parchment paper and toss the parsnips with the olive oil, curry powder, garlic powder, salt and cayenne pepper. Bake the fries until they're tender on the inside and crispy on the outside, 25-30 minutes.

Make the hummus while the fries are baking. Add all of the hummus ingredients to a blender or food processor fitted with an S-blade. Blend and slowly pour in the reserved garbanzo bean juice until the desired consistency is reached. You can use as much or as little as you like.
Notes
Parsnip fries are best when served hot.