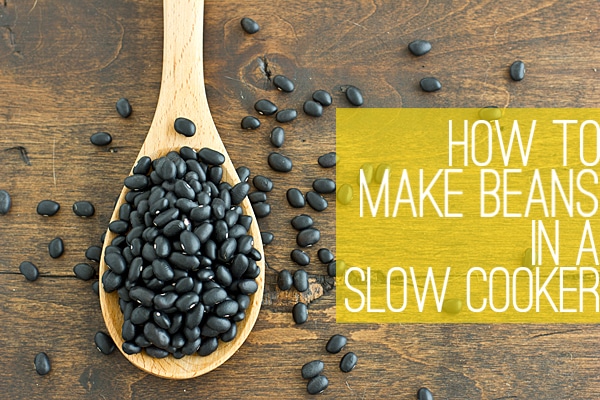 Beans are the original vegetarian protein. Before tofu and tempeh and fancy frozen meat substitutes, there were beans.
And when it comes to beans, you pretty much have two options: dried or canned. The biggest advantage to using canned beans is that they're convenient. But guess what? You can make dried beans that are almost as convenient as the canned ones. Yes, it's true!
Why use dried beans?
If canned beans are less of a hassle, maybe you're wondering why you should bother with the dried ones. Well, here are a few reasons:
Dried beans are much cheaper! Canned black beans are about 50 cents per serving, while dried black beans are about 17 cents per serving.
You can control the amount of sodium with dried beans.
Dried beans taste better. This one is subjective, but I think they do!
Canned beans often have BPA in the lining of the can.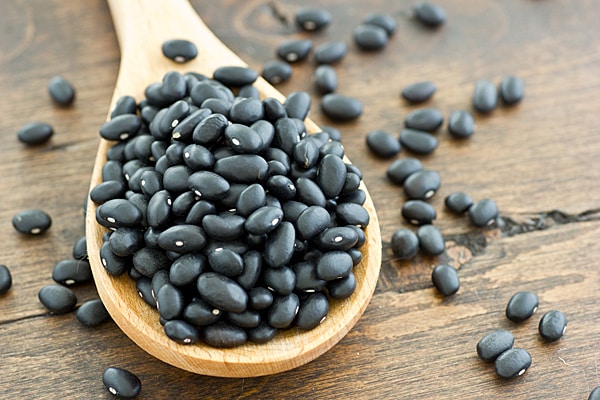 How To Make Beans in a Slow Cooker
I prefer cooking dried beans in a slow cooker--I think they turn out better. There's one big potential drawback to making beans in a crockpot, though: red kidney beans contain a toxin that can cause food poisoning if they're undercooked. (Some other varieties, like fava beans, contain this toxin too, but in smaller amounts.) By soaking the beans overnight and cooking them on high instead of low, you'll neutralize the toxins, but you can also boil kidney beans for 10 minutes prior to putting them in the slow cooker just to be sure.
Although slow cooking dried beans takes a little bit of time and planning, it takes very little effort. Here's what you do: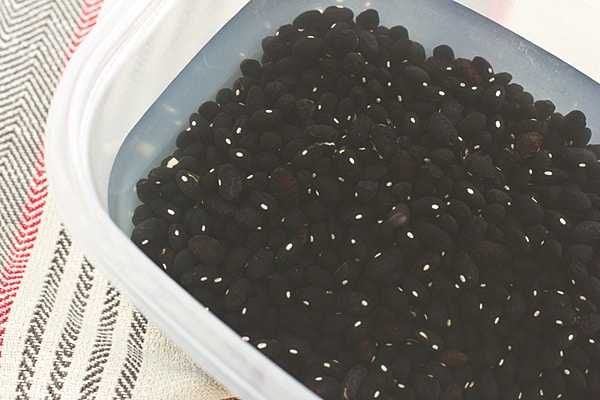 Rinse and sort through the beans. Put them in a large resealable container and cover them with plenty of water. Cover and let them sit on the countertop overnight.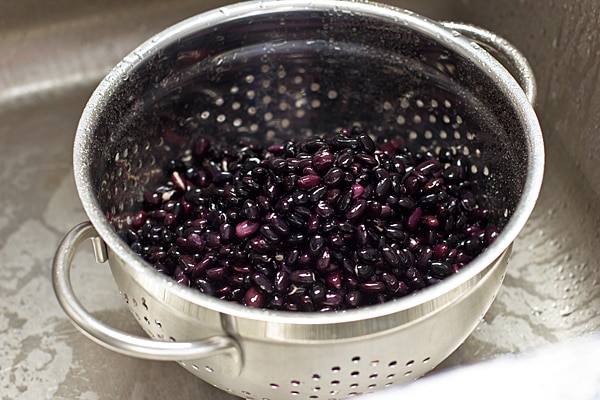 Drain the beans in a colander and give them a quick rinse.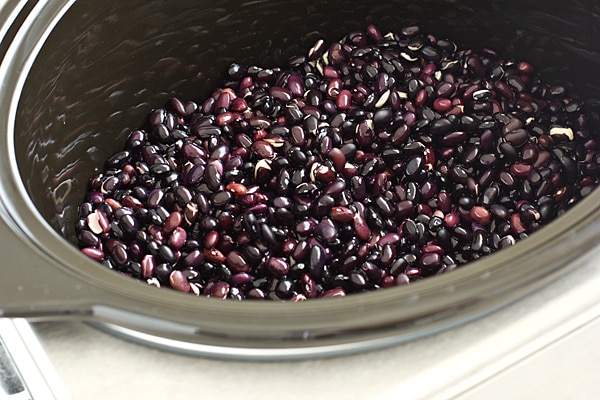 Transfer beans to your slow cooker. Add a few cloves of garlic, a diced onion, or a bay leaf or two if desired. (If you want to add salt, do it after the beans are finished cooking.)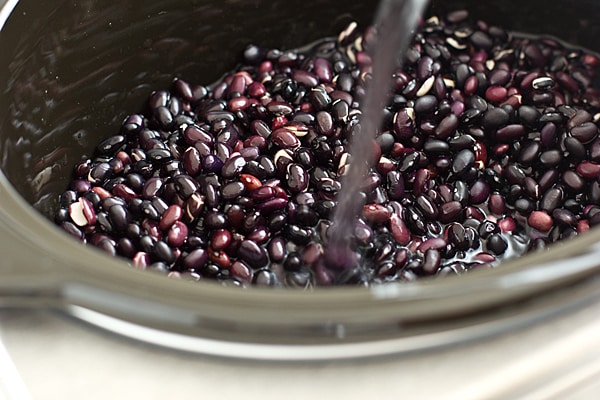 Pour water over beans to cover; for a pound of beans, that's about 6-8 cups of water. Cook on high for 8-10 hours. Smaller beans, like black beans, should be done in 8 hours, while larger beans (kidney beans, for example) might take a bit longer, up to 12 hours. Older beans also take longer to cook.
How To Freeze Beans
And this is the point where dried beans become almost as handy as the canned variety--you freeze them! Oh fine, it's a little bit annoying to have to thaw them first, but it's still worth that tiny bit of annoyance, right?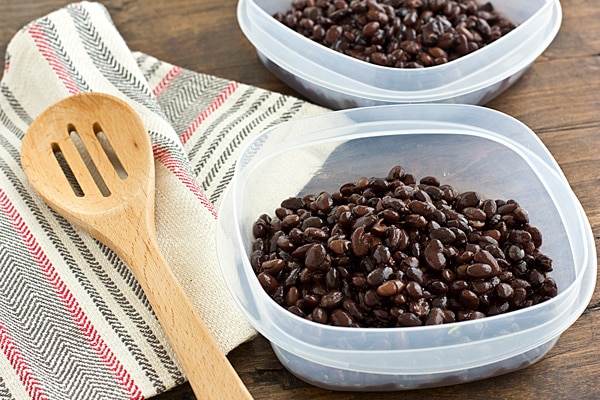 After the beans have cooled to room temperature, use a slotted spoon to portion them out into freezer bags or freezer-safe containers. Because a lot of recipes call for cans of beans, it's easiest to freeze in can-sized portions, which is about 1 ½ cups. Use a ladle to cover the beans with liquid remaining in the slow cooker. If the beans aren't covered, add a little bit of water until they are.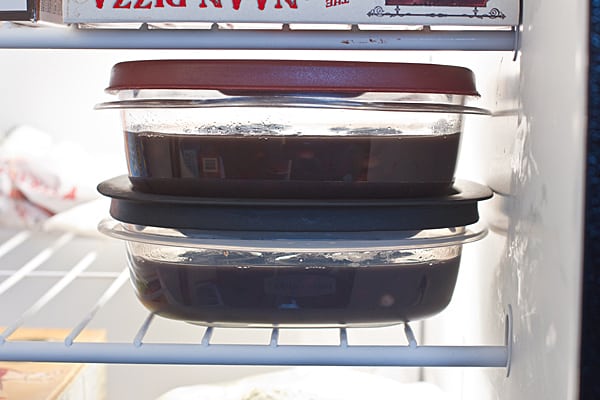 Cover and freeze for up to 6 months. (Oh, and you can label them with my handy printable freezing labels!) Before using, thaw in the refrigerator or microwave, then drain and rinse.
What's your favorite way to use beans?