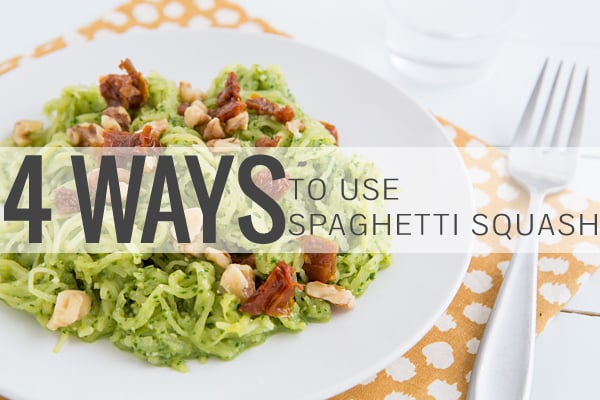 Unlike many other winter squash varieties, spaghetti squash doesn't have much flavor on its own. But that's okay! Its mild flavor means it can be used in a variety of ways and paired with almost anything. Here are some of our favorite ways to use spaghetti squash:
Make It Into Fritters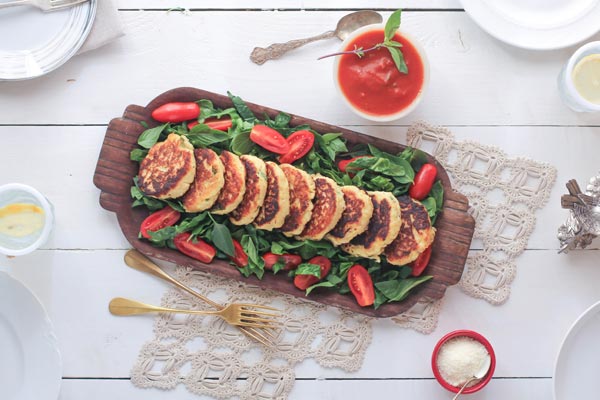 Who doesn't love crispy fritters?! Some people aren't into the texture of spaghetti squash or find it off-putting as a pasta substitute. To them, I say: try making it into fritters! These Italian-Style Spaghetti Squash Fritters pair the squash with ricotta cheese, while greens add a nutritional boost to this Spinach, Kale and Spaghetti Squash Fritter recipe.
Stuff It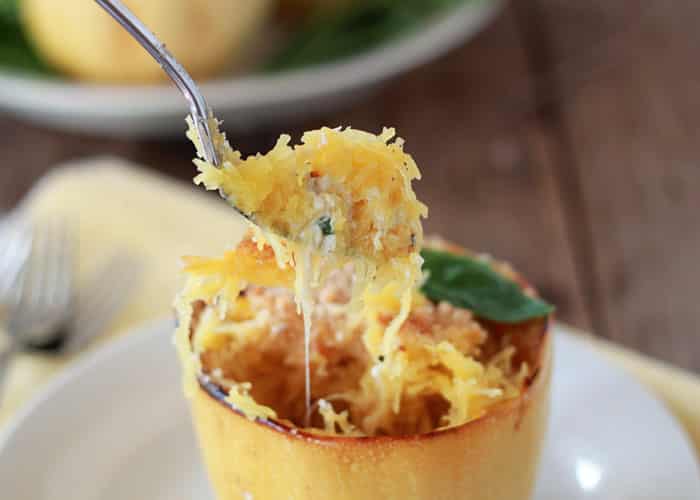 With its bowl-like shape, spaghetti squash is a great candidate for stuffing. Make it Italian-style with mozzarella, pasta sauce and breadcrumbs or try this creamy White Pizza Stuffed Spaghetti Squash recipe (pictured). You can't go wrong adding veggies, like in these Mushroom-Kale Stuffed Spaghetti Squash Bowls. This simple recipe for Cranberry Spaghetti Squash makes a dramatic presentation festive enough to serve as a holiday side dish at the Thanksgiving or Christmas table.
Make It a Casserole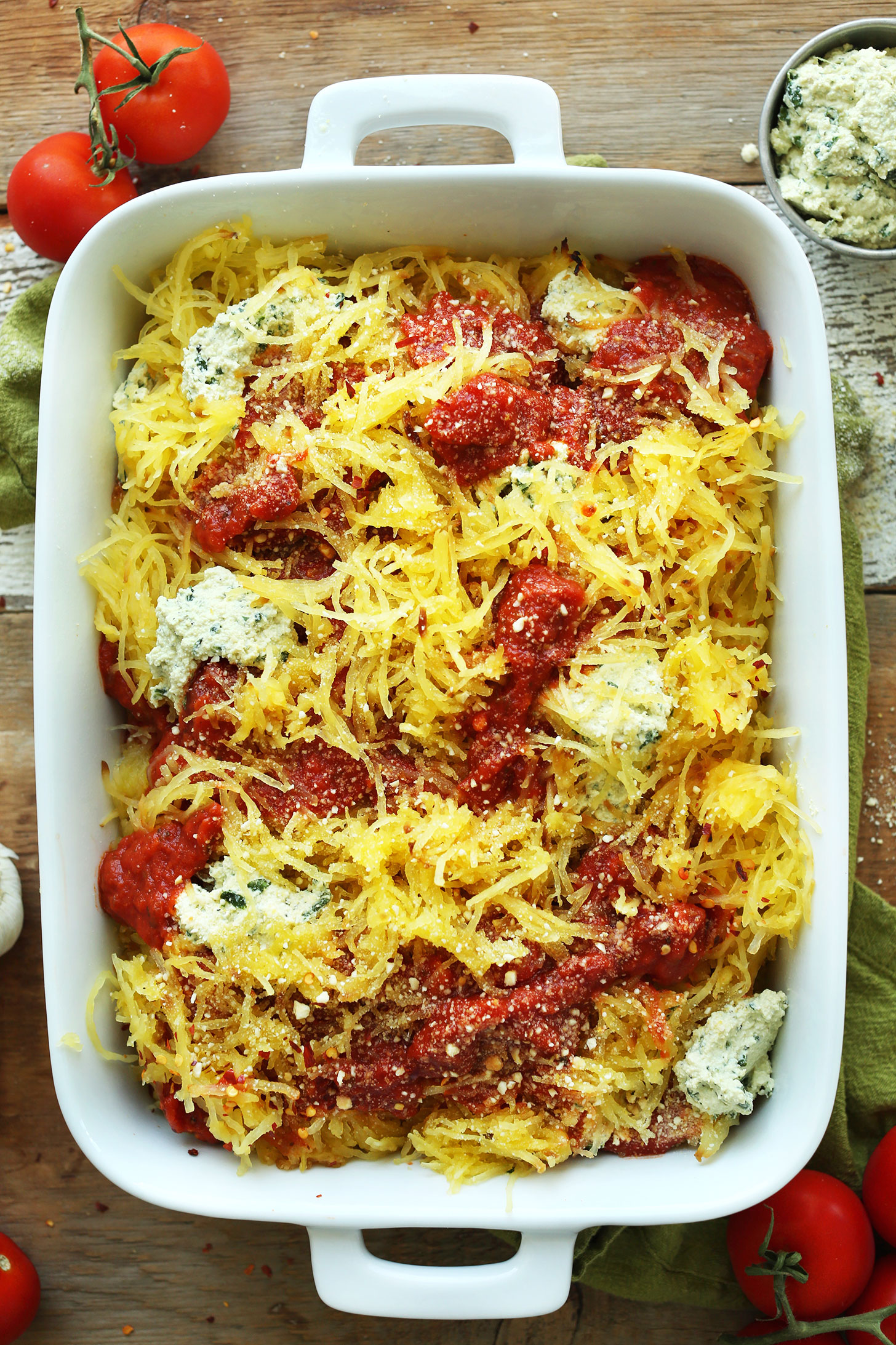 Spaghetti squash can be cooked, combined with other ingredients, and baked in a casserole dish for a lighter take on comfort food. This Spaghetti Squash Lasagna Bake (pictured) is sure to be a crowd-pleaser and this Twice-Baked Spaghetti Squash combines squash with pesto and cheese.
Use It Like Pasta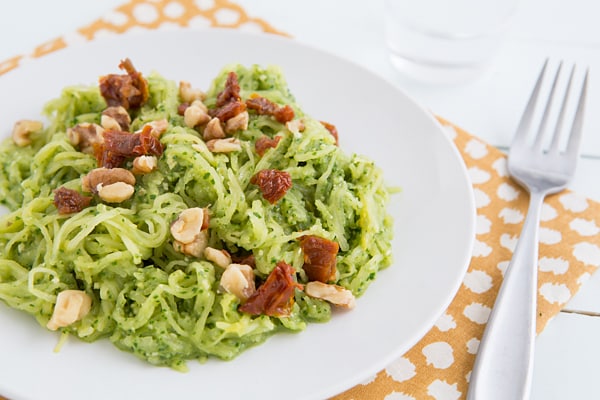 This is the obvious choice—because spaghetti squash can be shredded into pasta-like ribbons, it can be treated just like pasta. Use jarred pasta sauce for a quick meal or whip up a homemade pesto to toss your squash with, like in our Spaghetti Squash with Garlicky Kale Pesto recipe. Load it with vegetables, like in this Very Veggie Spaghetti Squash or keep it simple like this Parmesan Garlic Brown Butter Spaghetti Squash recipe.
How to Prep Spaghetti Squash
Want to put those golden strands of spaghetti squash to work? Here's a super-easy tutorial from PopSugar:
[ulive type='ctp' id='114ec35c-8265-4529-9c2f-af4086c05c3a']