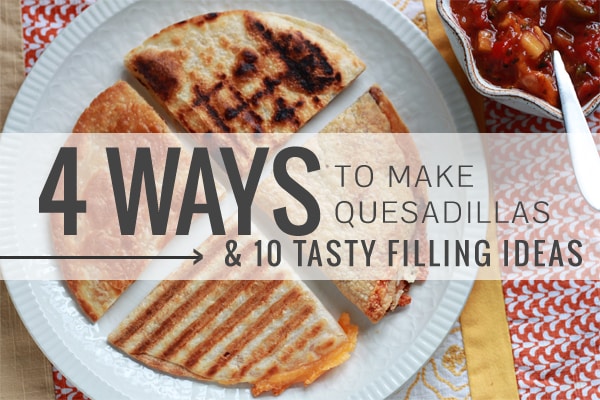 As far as easy meals go, it doesn't get much better than quesadillas. At their simplest, quesadillas are flour tortillas filled with cheese, folded over, and heated to crispy, melty perfection in minutes. But they lend themselves to endless incredible fillings and variations, plus, they're easy to customize to individual tastes.
Everyone knows you can whip up quesadillas in a frying pan à la grilled cheese, but did you know there are other (often healthier) ways you can achieve that golden-brown crispy shell full of gooey, irresistible goodness?
Start with medium-size flour tortillas, a little less shredded cheese than you might think–about 1/4 cup for a full quesadilla or 2 tablespoons for a folded-over half–and whatever else you'd like. Smashed black beans? Charred onions and peppers? The world is your quesadilla.
Stuff as you wish, and then it's time to get cooking! Here are four ways to make quesadillas.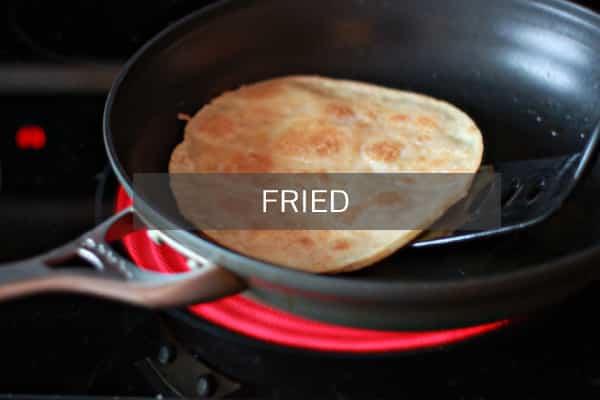 Fry Them // Let's start with the most common method. Frying quesadillas gives them that delectable crispy golden shell and, if you're lucky, just the right amount of oozy overage. The bad news? Tortillas can soak quite a bit of oil for a less healthy result.
To cook, drizzle a tablespoon of neutral-flavored oil into a medium-to-large pan, and warm over medium heat. Only once the oil is heated should you (carefully) drop your prepared 'dilla into the pan–otherwise the tortilla will soak up even more oil and possibly even end up a bit soggy. Cook until golden brown, 1-2 minutes, then carefully flip, cooking until golden on both sides and the cheese is melted, another couple of minutes.
Transfer to a few paper towels to soak up excess oil, cut into wedges, and serve.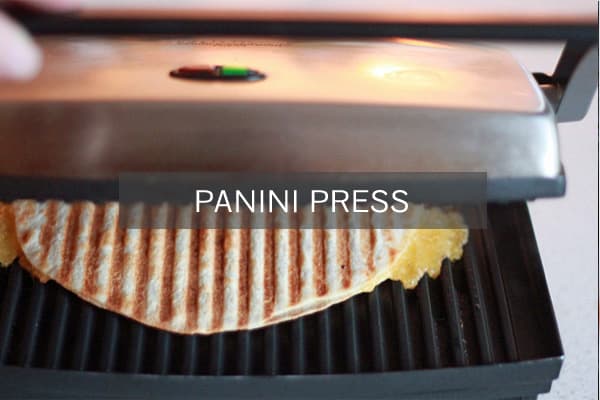 Panini Press Them // This method is my favorite. It's fast, for one–just a minute or two and dinner's ready. Best of all, it requires no oil–zero! If you really want to, you can brush the grill plates with a bit of oil, but I've found it's not necessary. The quesadilla will still crisp up quite nicely without any. The downside? This method really isn't great for super-stuffed quesadillas – it starts to ooze out the sides. Sadness.
It also works best with half-size quesadillas (one flour tortilla filled with a couple of tablespoons of cheese and folded into a half-moon shape). Just prep the quesadilla, place it in your press, gently lower the lid (don't press it down!) and follow the directions for your particular panini press. I just wait about a minute for the red light to turn green. Done!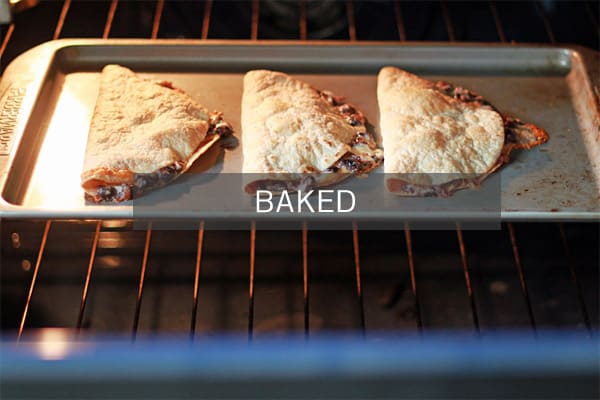 Bake Them // Okay, so I said panini press is my favorite method, but baking them is a new discovery that's gaining momentum around here. It's an incredible way to make a whole bunch at one time, and you can stuff them to the gills if you really want to. Just preheat your oven to 350°F and brush one side of each tortilla with a little oil. Fill the quesadillas using the fold-over method and then lay them side-by-side on a baking sheet. 20-30 minutes later, depending on your 'dilla, your meal is golden-crisp, melty, and ready to devour.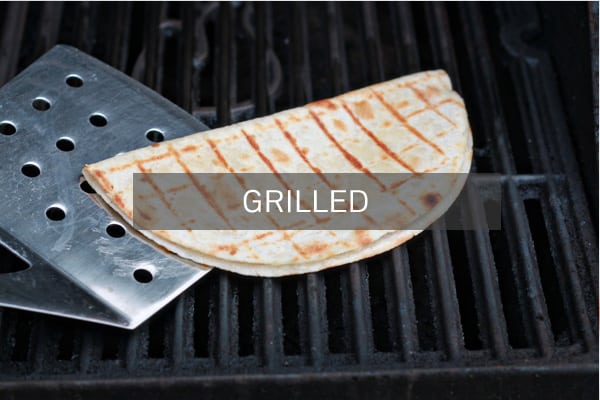 Grill Them // What the what? You can grill quesadillas? Yes sir (or ma'am)! We love grilling up our quesadillas especially on hot summer days, when we'd rather be outside than in. We prefer using the half-moon method when grilling, too (it makes them easier to maneuver when on the hot grill). Heat your BBQ to medium-low, and brush the outsides of your tortillas with a little oil, if you like. Cook on both sides until golden and grill-lined, and the cheese is melted through.
Bonus: 10 Tasty Filling Ideas!
Of course, the most important part of any quesadilla is the filling! While you can never go wrong with cheese and beans, sometimes you want to expand your horizons a little bit, right? Here are some delicious ideas for you to ponder:
Recipe Title: Four Cheese Pizza Quesadillas
Description: Pizza and quesadillas, together at last! Use this recipe from Kitchen Treaty as a base and add your favorite pizza toppings.