These 20+ tofu and tempeh recipes will teach you how to reinvent two staple vegan ingredients! This collection features sweet and savoury dishes – from tofu chocolate mousse to teriyaki tempeh – ready to be served for breakfast, lunch, dinner or dessert. There's plenty of fuss-free and gluten-free options too.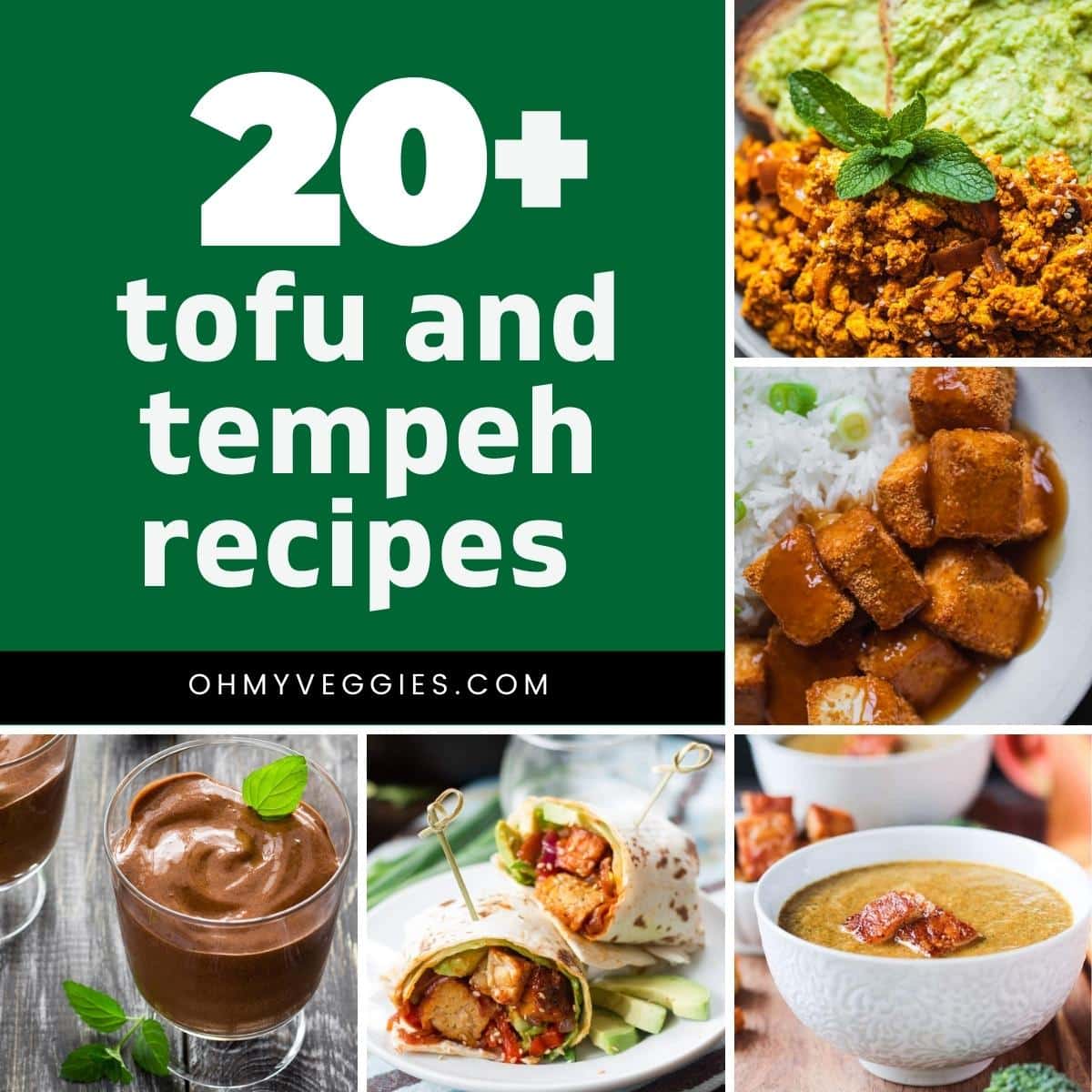 Tofu has been a vegan staple for decades, but tempeh is a more recent addition to my fridge. Both are soy products – tofu is from soy milk, and tempeh from soybeans – but they add slightly different dimensions to a meal. Tofu is sold with different levels of firmness and is great for absorbing marinades and thickening sauces, while tempeh is more chewy, and often used as a meat substitute.
They're two of the most versatile ingredients that every vegan or vegetarian should have on their weekly shopping list. They can be blended into sauces to add creaminess, baked to become crispy, and even scrambled for breakfast – the options are endless. So, why then, do tofu and tempeh get a reputation for being boring?
Often, when people start using tofu and tempeh, they simply don't know what to do with it, so it ends up tasting bland and uninspiring. But after lots of experimenting, I've found ways to make them incredibly flavorful and exciting. If you want to find out how to make tofu taste good on its own, you can read my tips here.
Regardless of whether you're a tofu pro or have never even heard of it, hopefully this collection will inspire you to experiment with tofu and tempeh. There's recipes for every level of effort, for every meal of the day, so remember to save this post to refer back to.
20+ Tofu and Tempeh Recipes You'll Love
I hope you loved this roundup! Let me know in the comments: what's your favourite tofu or tempeh recipe? Remember to tag me on Instagram (@ohmyveggies) if you make any of my suggestions.