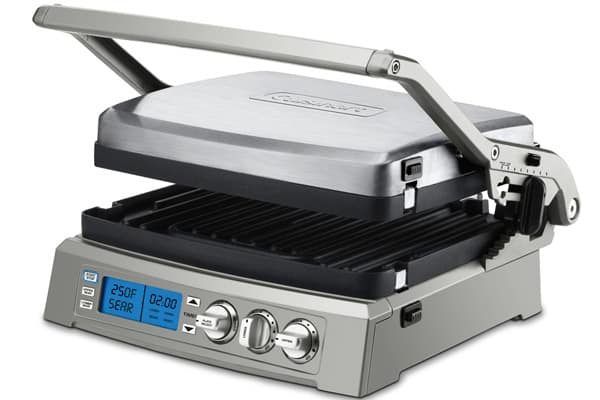 Of all the purchases I've made for my kitchen over the years, my Griddler has to be in the Top 5. I love the heck out of that thing and I use it constantly — at least a few times a week. We make frozen veggie burgers on it, grilled cheese, panini, grilled vegetables, pancakes. So many things! In fact, we use it so often, it has a permanent place on our countertop. You know a small appliance is good when you never have a chance to put it away.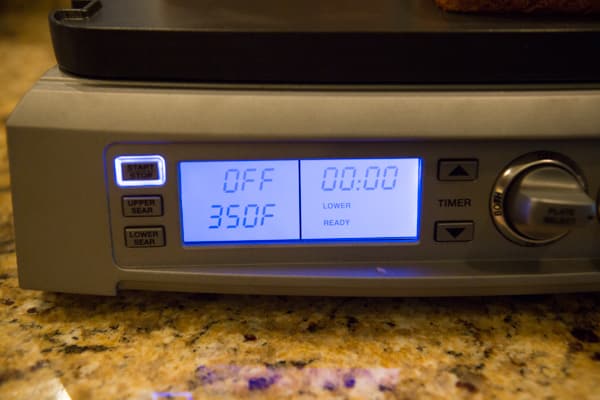 When I was offered the chance to review the new Cuisinart Griddler Elite, I was expecting a newer version of what I currently had, but the Griddler Elite is so much more. It has a larger grilling surface and dual zone temperature control, so you can cook two different types of foods at two different temperatures. It also has a sleek new digital display with a timer, and there's a nice audible beep when the grill is done preheating, so you can turn it on and start prepping until the Griddler tells you it's ready.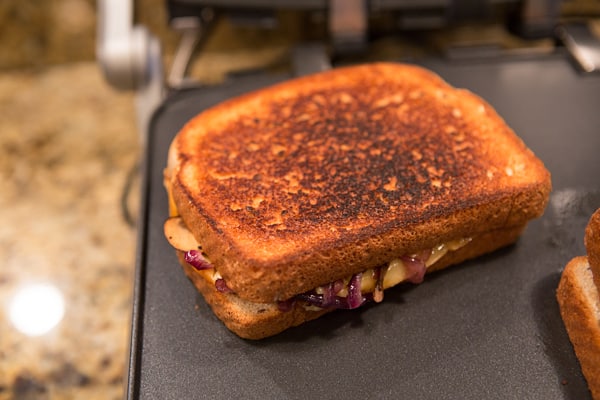 Like the original Griddler, the Griddler Elite comes with two interchangeable non-stick plates — a griddle (hence the name) and a grill. The Griddler Elite seems to do a much better job than the original Griddler and other indoor grills I've used in the past. While I loved our original Griddler, vegetables, veggie burgers, and other foods sometimes took well beyond the expected time to cook, and we'd rarely get nice grill marks with our food. After using the Griddler Elite a number of times, we haven't had either of these issues. And when you're done, the plates are removable and dishwasher-safe, so clean-up is a snap.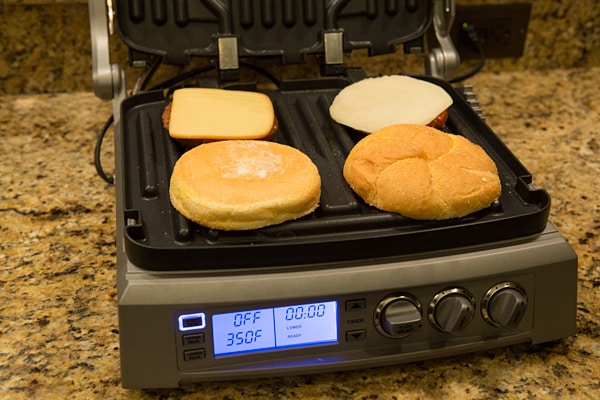 So how does it perform? I didn't think it was possible to love anything more than my original Griddler, but I love the Griddler Elite even more. It heats up so much faster and cooking time seems to be less on everything we've made with it too. It's so fast that, being used to how long it would take to cook things on my previous model, I ended up with slightly overdone grilled cheese sandwiches the first time I used the Griddler Elite. Oops.
Buy It!
The Cuisinart Griddler Elite retails for $199, and you can purchase it online at amazon or Williams-Sonoma, among other retailers.
Disclaimer: We received the Cuisinart Griddler Elite to test, but this had no influence on our opinion. We've used the original Griddler for years and loved it!