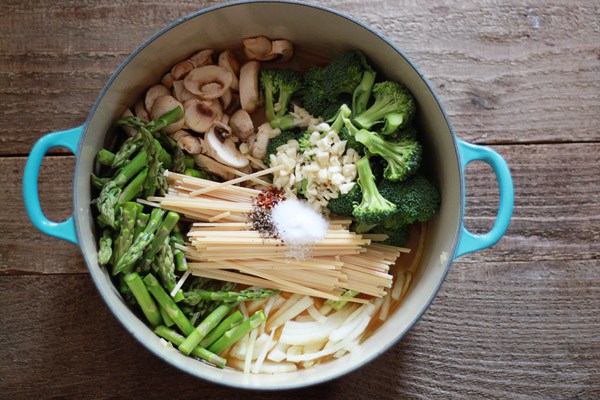 One-pot pasta recipes are one the finest inventions for the busy home cook ever. You simply add all ingredients (including the raw pasta) into a single pot, add a liquid (typically water, wine, milk or broth), turn on the heat and a little bit later your pasta dish is ready. Minimal effort, minimal cleanup but no sacrifice in flavor! Here are 18 delicious one-pot pasta wonders.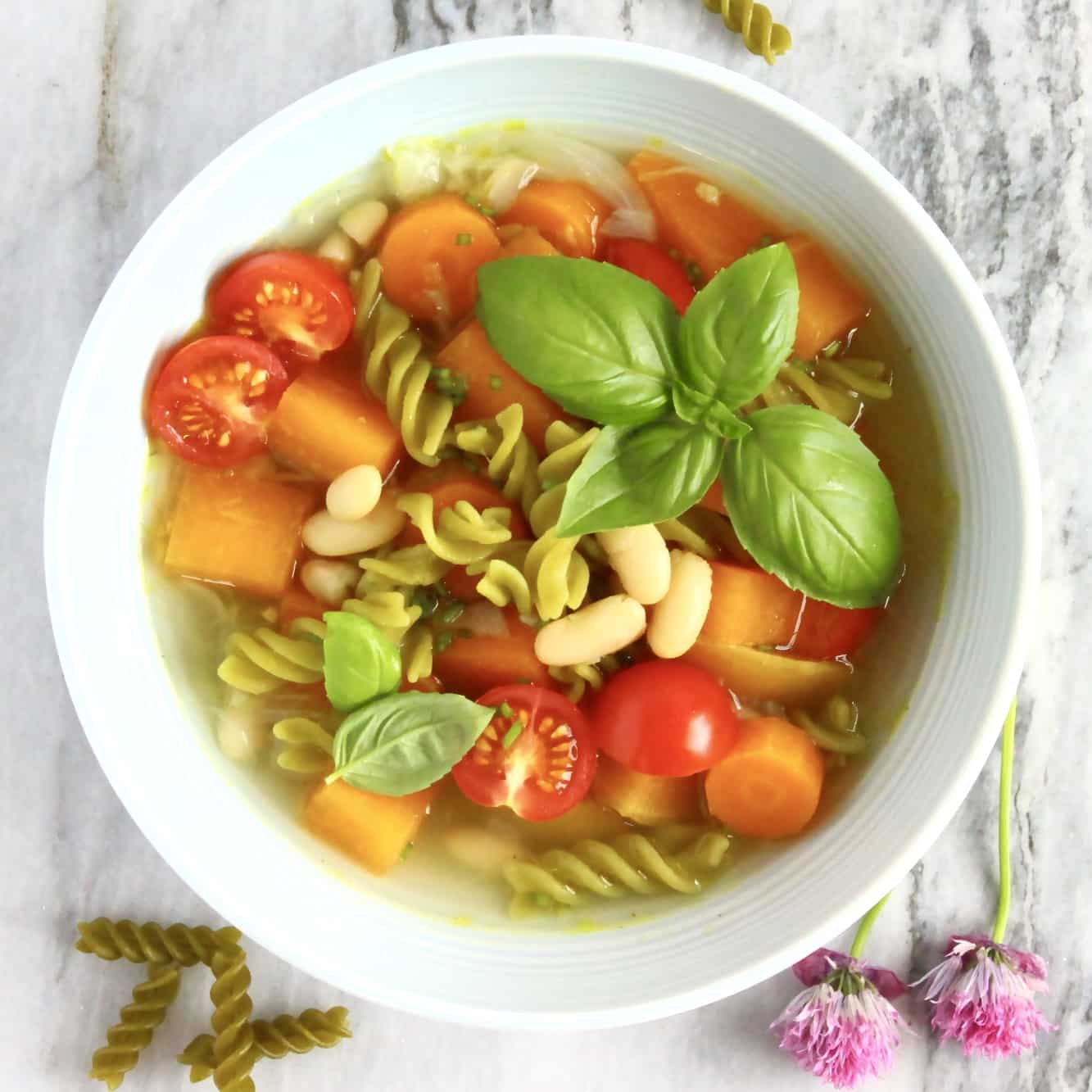 Vegan Pea Pasta Minestrone Soup // For extra nuttiness Rhian's Recipes used pea pasta in this delicious minestrone dish.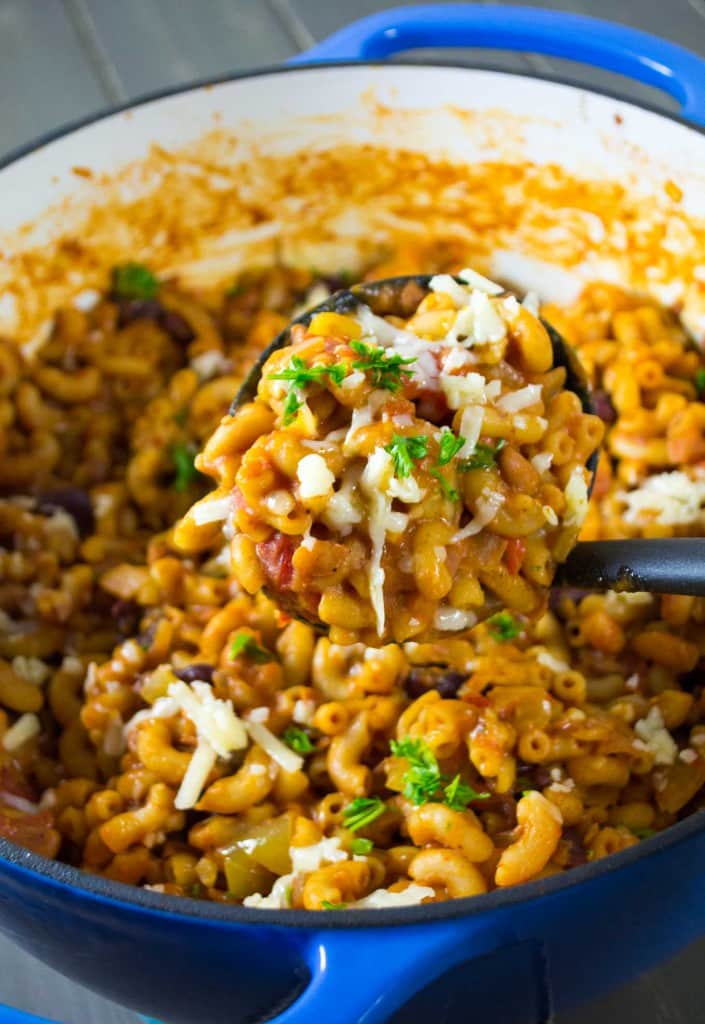 One-Pot Vegetarian Chili Mac // This flavorful and spicy chili from Build Your Bites is made even better by the addition of macaroni and cheddar cheese, perfect comfort food for a cozy fall night!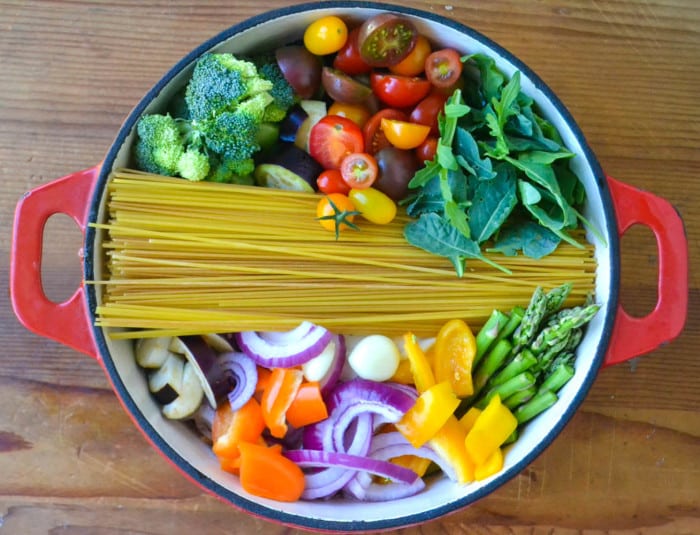 One-Pot Farmer's Market Pasta // Don't know what to do with all the goodies you brought home from the farmer's market? Try this fabulous veggie-packed pasta dish by The View from Great Island.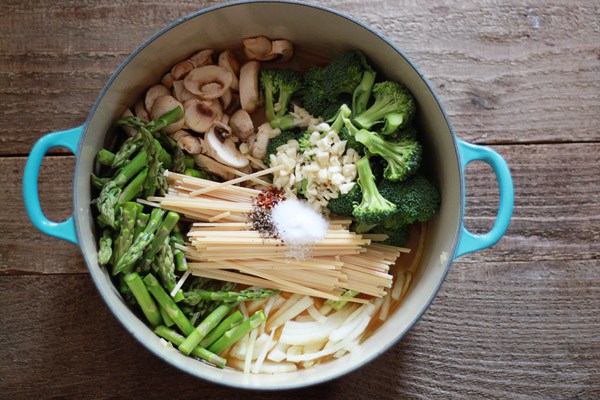 One-Pot Pasta Primavera // Cream, parmesan cheese and lemon zest take this classic pasta primavera to the next level. Yum!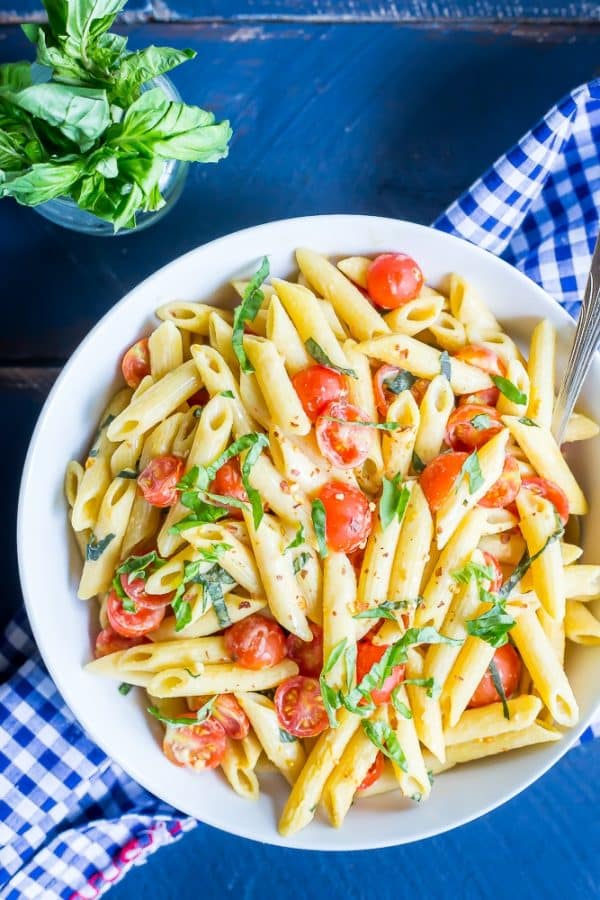 One-Pot Creamy Vegan Caprese Pasta // She Likes Food cooked the penne pasta in this Caprese dish in a mix of water and non-dairy milk for extra creaminess. A fine idea!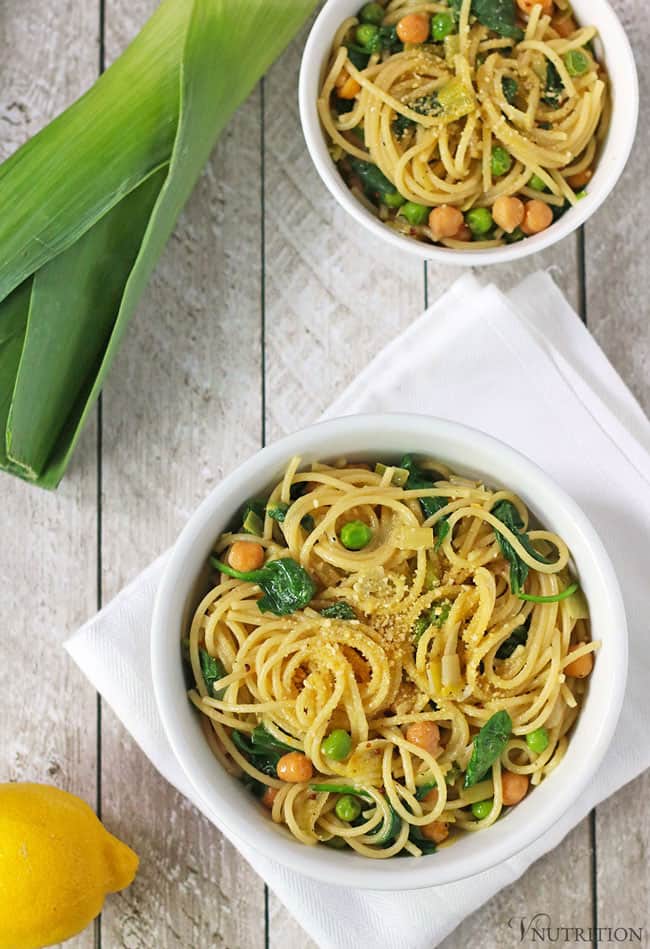 Lemon One-Pot Pasta // Lemon juice, garlic and onion powder and a bit of Dijon mustard add the perfect zing to this delightful one-pot pasta by VNutrition.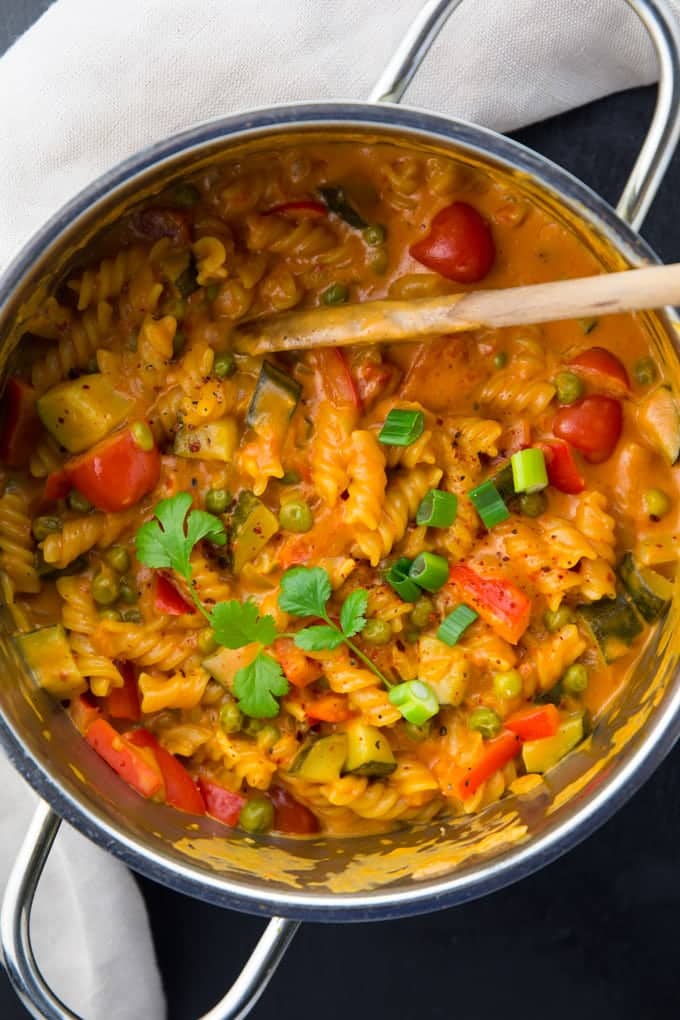 Creamy Vegan One-Pot Pasta Asian Style // Vegan Heaven used coconut milk and red curry paste (along with lots of vegetable goodness) to make this creamy and delicious pasta pot.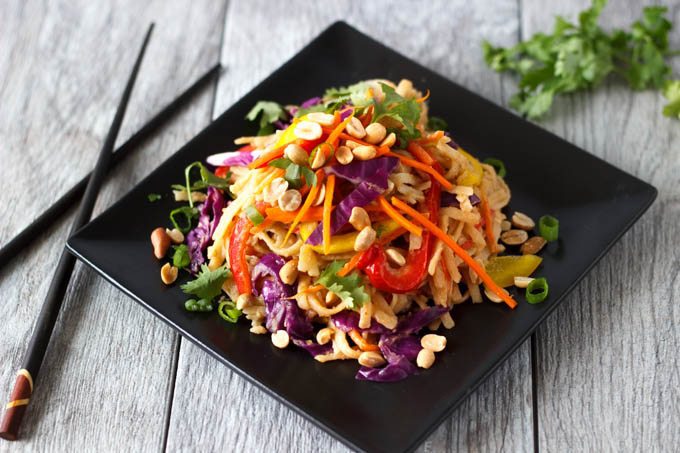 One-Pot Spicy Peanut Noodles and Veggies // Simple Healthy Kitchen's pasta is packed with all the great Thai flavors, from lemongrass to kaffir lime leaves. The dish is equally delicious hot or cold!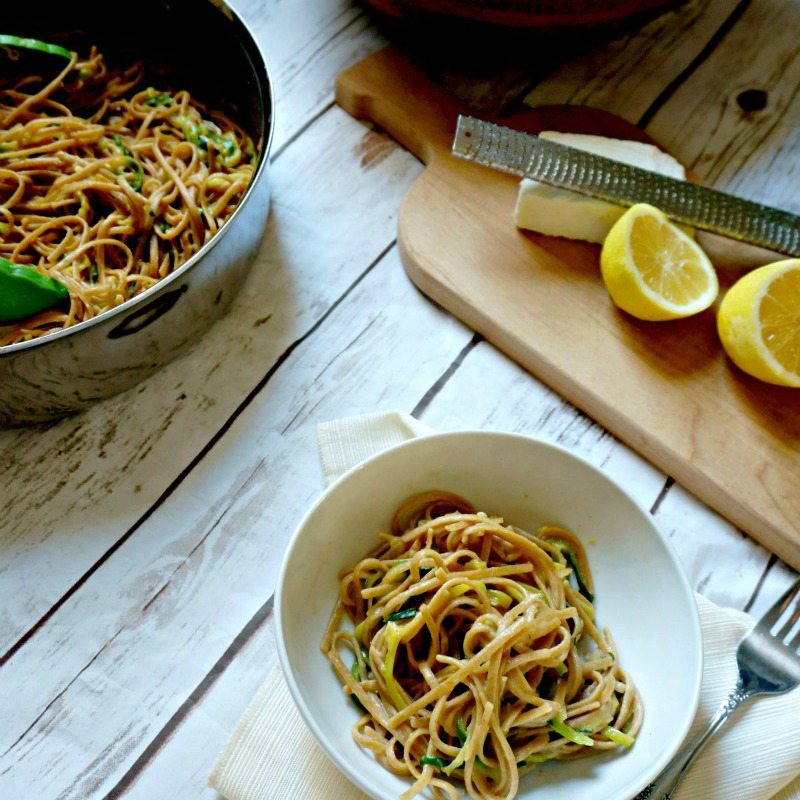 15-Minute Skinny Fettuccine Alfredo // Zoodles, noodles, and a light and creamy sauce make this Alfredo pasta from A Mind "Full" Mom a great dinner option any day!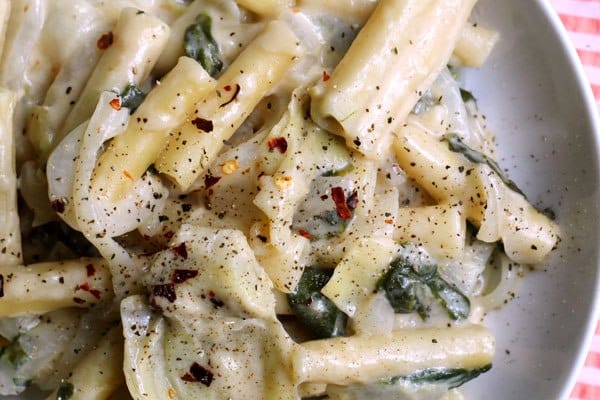 One-Pot Spinach and Artichoke Pasta // You can't go wrong with spinach, artichoke hearts and penne pasta, especially when they are combined with a creamy white wine sauce.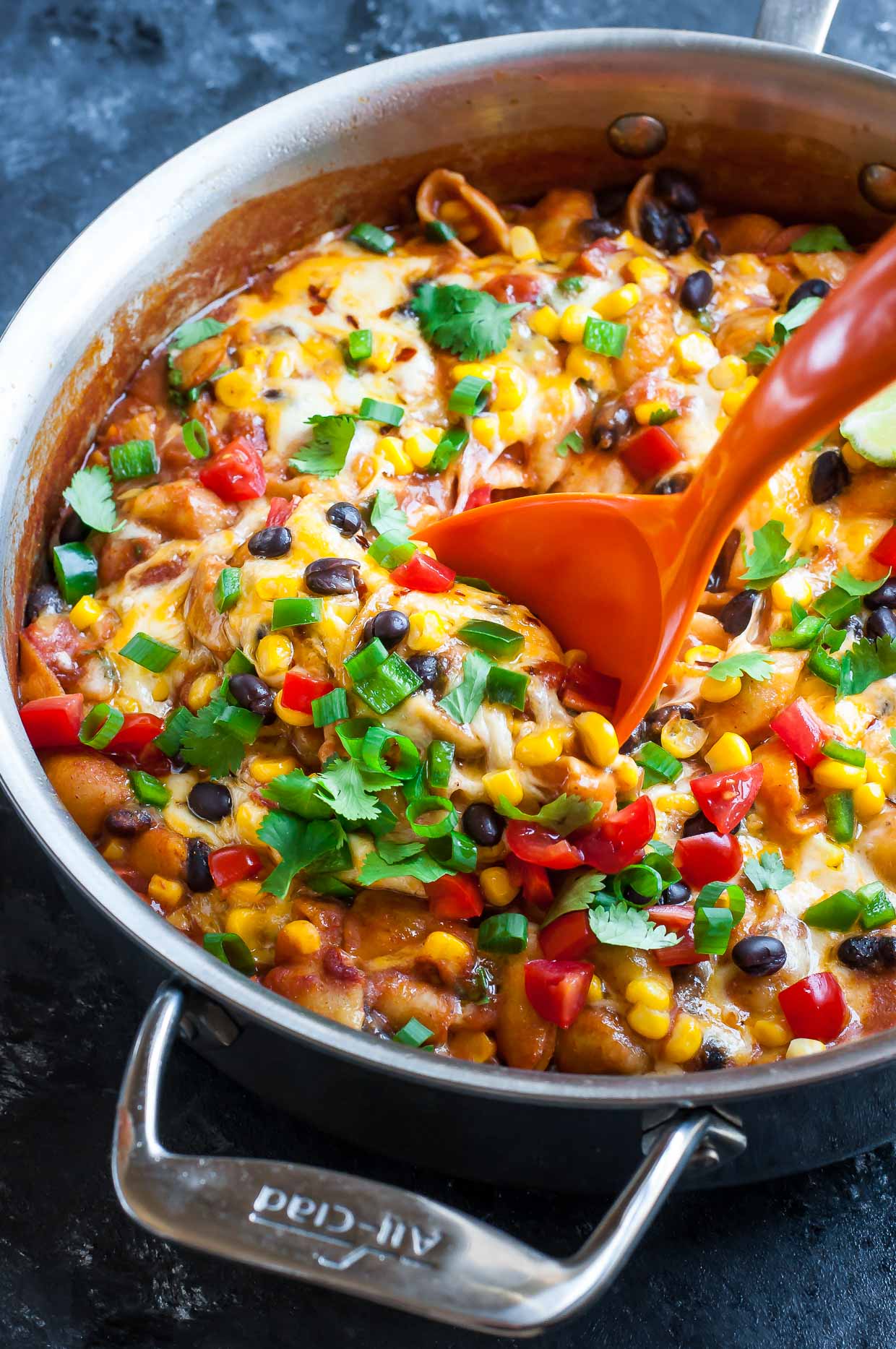 Healthy One-Pot Enchilada Pasta // Peas and Crayons made this dish with chickpea pasta. It's coated with flavorful, spicy red enchilada sauce and lots of cheese and vegetables. An awesome dinner for any night.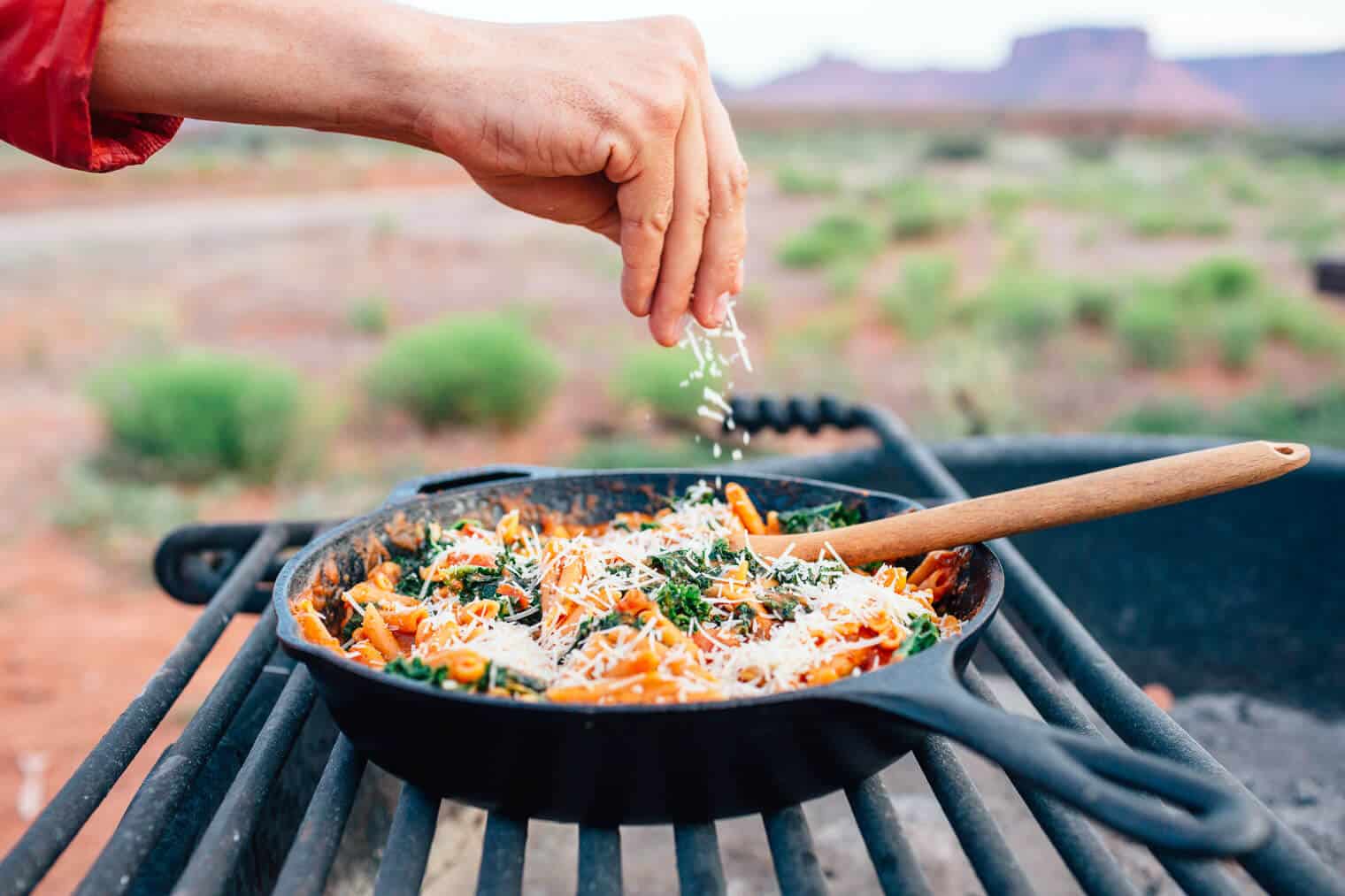 One-Pot Protein Pasta // Thank you, Fresh Off the Grid, for showing us just how perfect one-pot pasta dishes are for camping! No need to get rid of a bunch of boiling water, no need to bring a ton of cookware, and only one pan to clean at the limited (if even existing) campground facilities. Wonderful!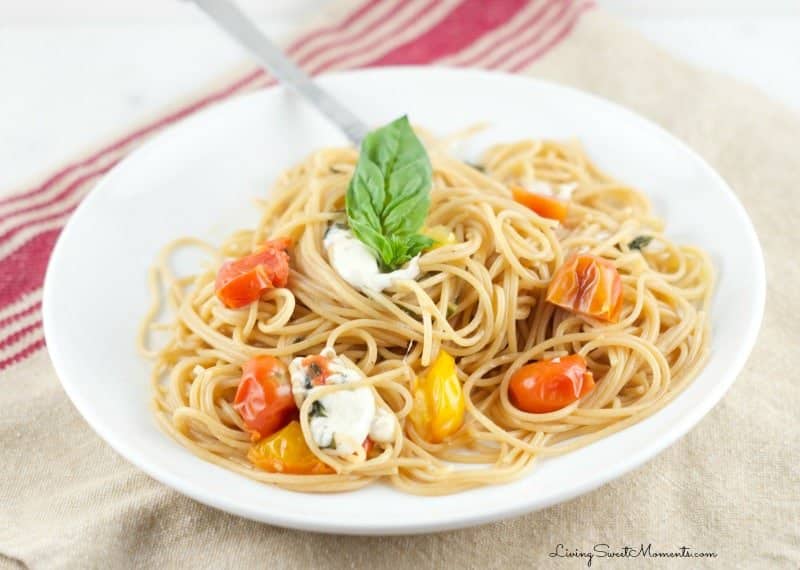 One-Pot Caprese Pasta // It doesn't get much easier than Living Sweet Moments' traditional Caprese pasta with fresh tomatoes, mozzarella and basil. The whole dish comes together in just eleven minutes and is delicious!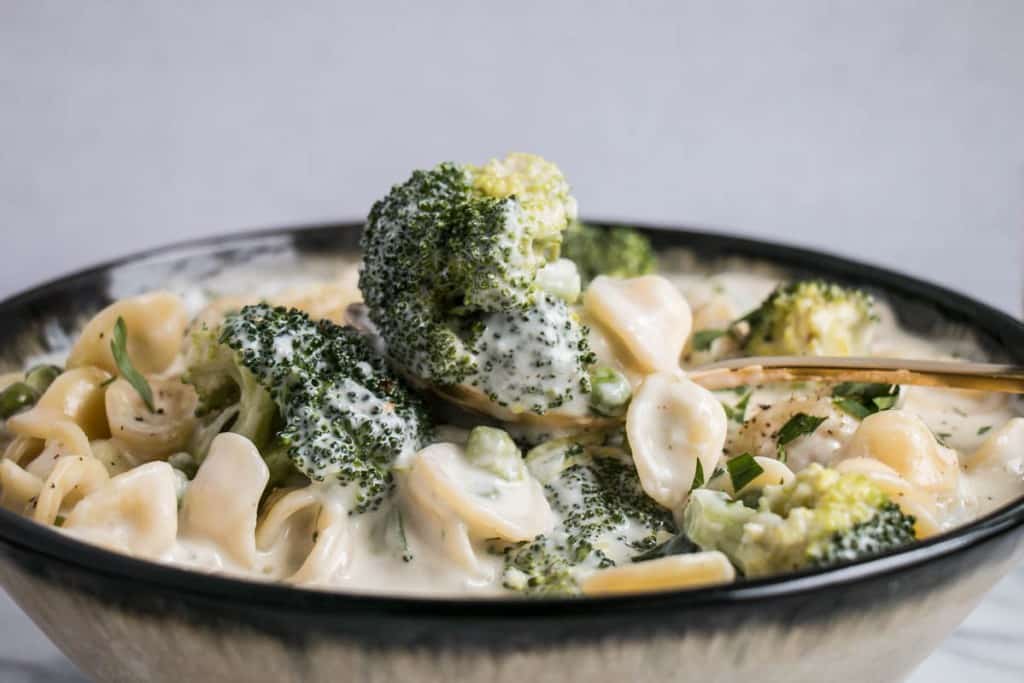 Gettin' Cheesy With It-One-Pot Broccoli and Three Cheese Pasta // Who could say no to this creamy, three-cheese pasta? My Kitchen Love made this drool-worthy orecchiette one-pot pasta with mascarpone, goat cheese and cheddar.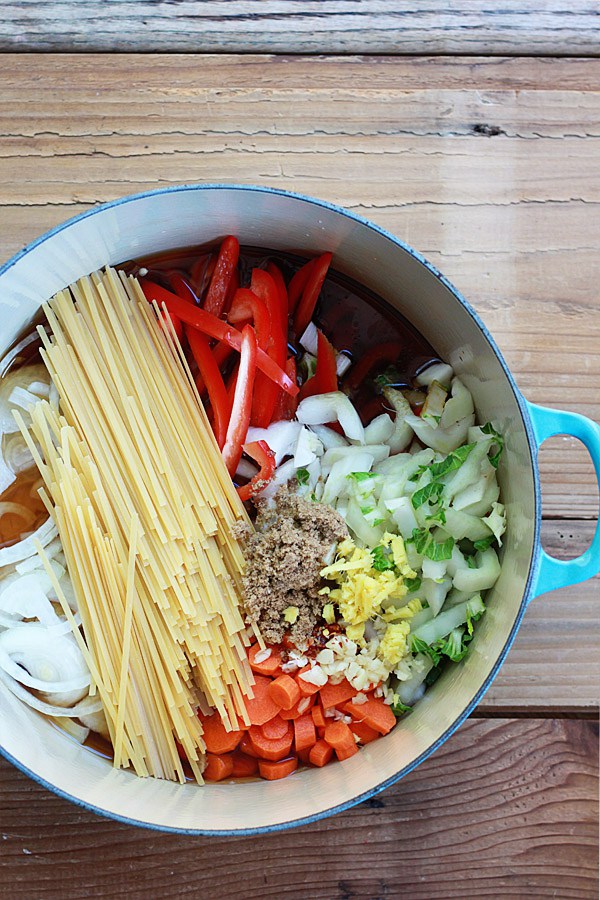 One-Pot Peanut Sesame Noodles and Veggies // Lots of delicious Asian-inspired flavors come together in this spicy and exciting linguine pot.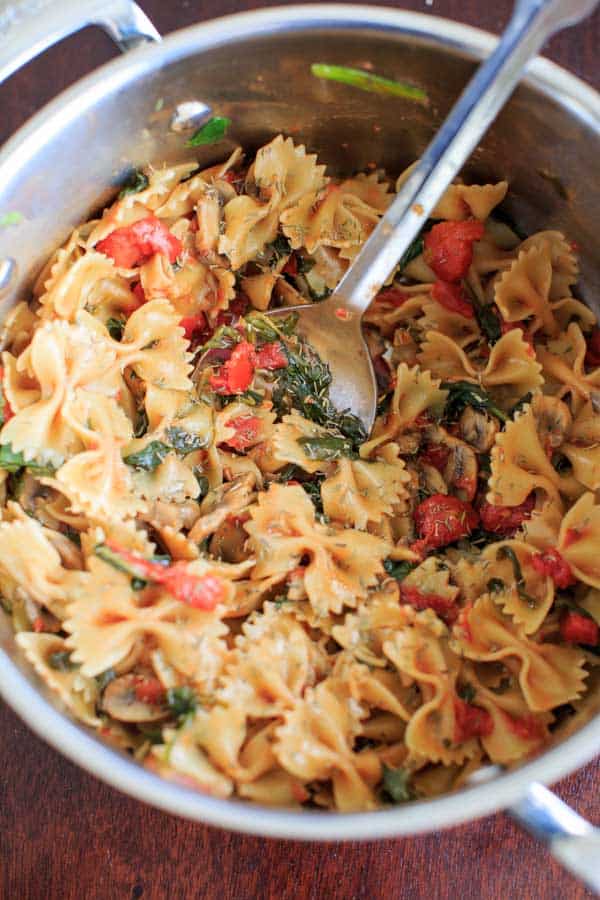 One-Pot Spinach and Mushroom Bowtie Pasta // Italian seasoning flavors these beautiful bowties in Trial and Eater's easy-peasy one-pot pasta.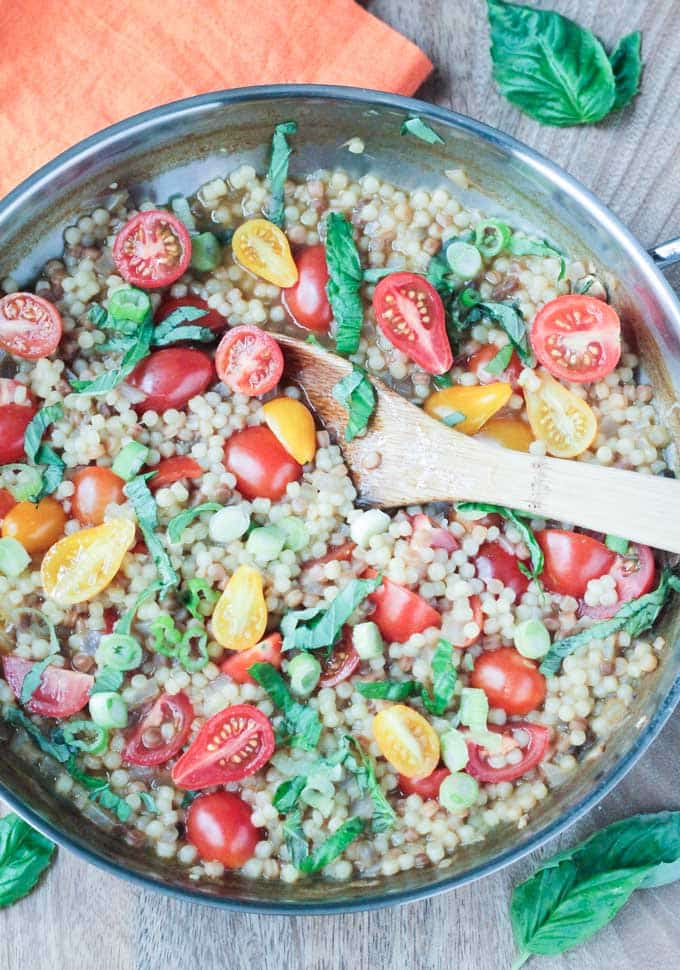 Fregola Pasta with Cherry Tomatoes and Basil // Veggie Inspired used fregola pasta here, little round balls made from toasted semolina dough. They work perfectly with the fresh cherry tomatoes and basil. If you don't have fregola on hand, you can easily substitute couscous.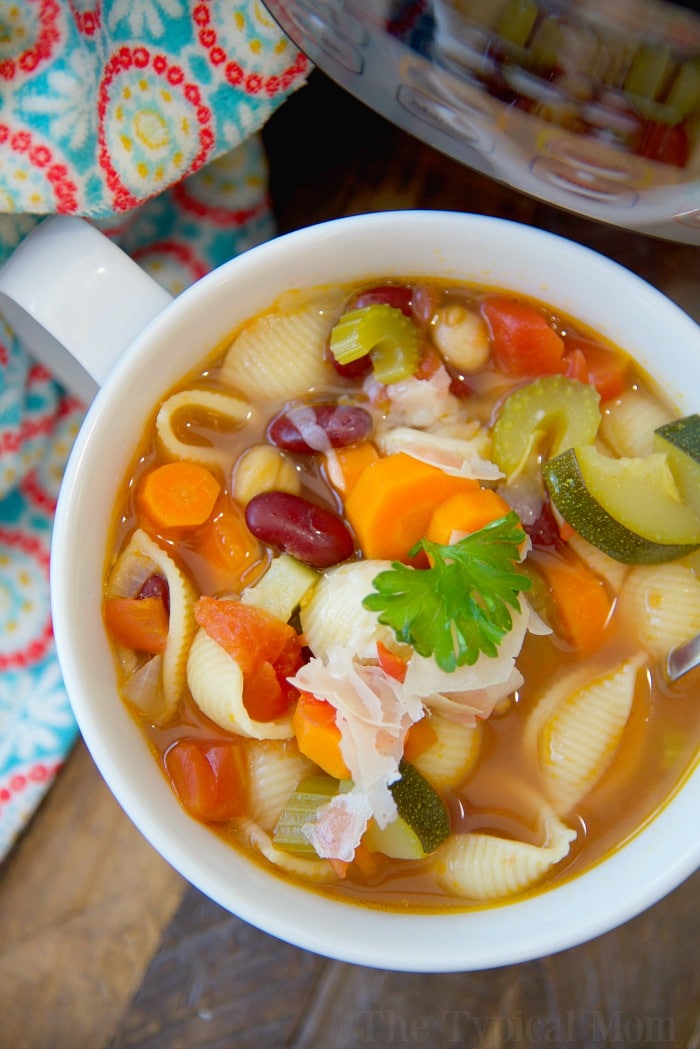 Easy Instant Pot Minestrone Soup // Have you got four minutes and a pressure cooker? If so, you make this delicious minestrone soup by The Typical Mom. Okay, the prep takes a few minutes as well but even so this recipe is one of the quickest there is and with no sacrifice in flavor!