These meatless vegan meatballs are loaded with protein-packed ingredients like tofu and hearty black beans, blended with a delicious combination of savory herbs and spices. They are easy to make, CRAZY delicious, and way healthier than traditional meatballs!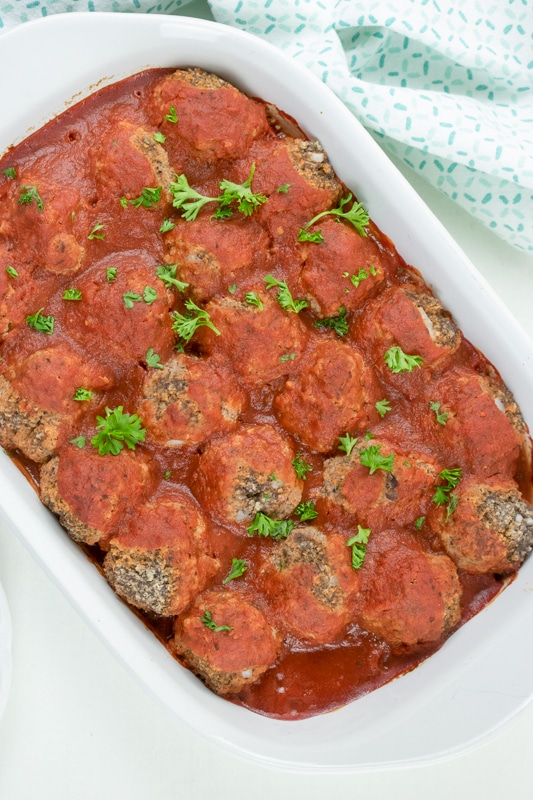 This recipe was inspired by those notorious Swedish meatballs at Ikea. Seriously - every time we go there, my husband insists on hitting up the cafeteria so he can get some.
And I never get to partake of course - because I'm a vegetarian. So I thought I'd try my hand at making my own meatless meatballs instead.
These tasty vegan meatballs are:
Tender and juicy on the inside.
Perfectly crispy, crunchy on the outside.
Infused with savory Italian herbs and spices.
Meaty, hearty, and totally delicious.
Easy to make in just 30 minutes!
100% vegan and vegetarian-friendly
These little veggie balls are perfect for serving over a hot plate of pasta, or even just for snacking on their own.
And if you love vegan-izing your favorite recipes like me, be sure to grab a copy of my free vegan substitution cheat sheet. It will help you turn just about any recipe vegan!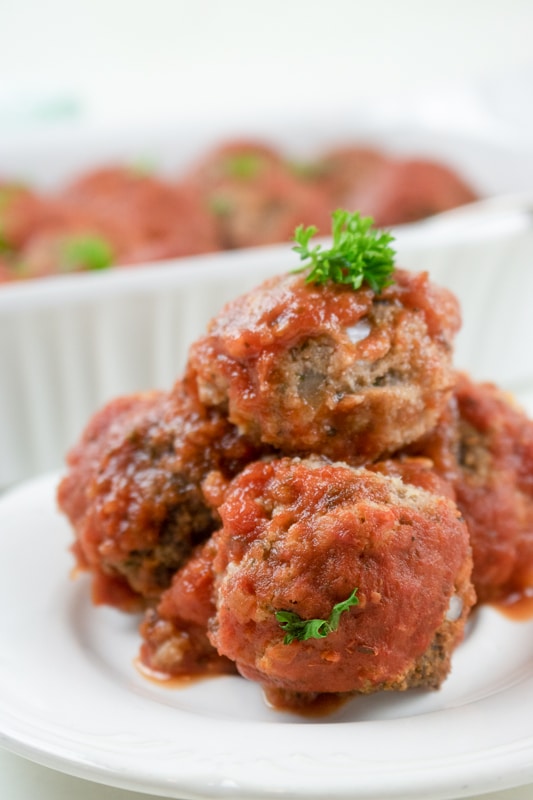 How to Make Vegan Meatballs
Full recipe with ingredients and measurements is at the bottom of this post!
I make my vegan meatballs with extra firm tofu for a more dense texture.
Now I don't cook with tofu all that often (besides my Burmese chickpea tofu) but it really is an essential for this recipe.
I've used nuts and quinoa before but I like how the tofu combined with the black beans really help the meatballs hold their shape and give them that crisp outer crust and soft inside texture.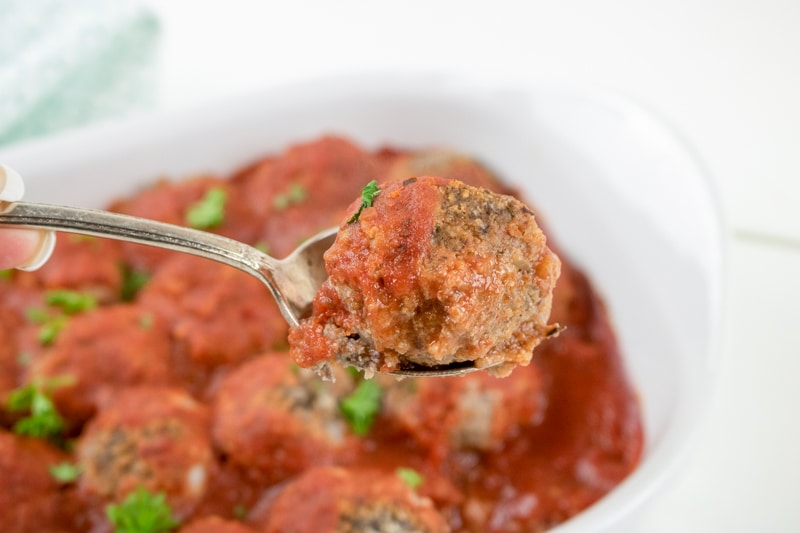 You want to lightly press the tofu with an absorbent towel to remove any excess liquid before you get started.
Do the same with the black beans - drain out the liquid, then pat gently with an absorbent towel to remove the extra liquid. This will prevent the mixture from being too wet.
Combine the black beans with the tofu in a food processor and process until you get a smooth puree.
Add in some chopped onions and garlic, and mix until well combined.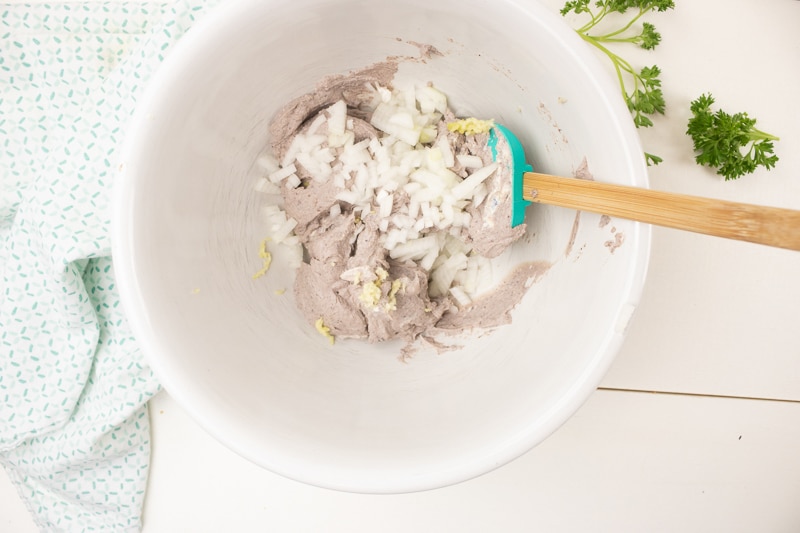 Next, add the the onions, breadcrumbs, garlic and seasonings to the meatball mixture.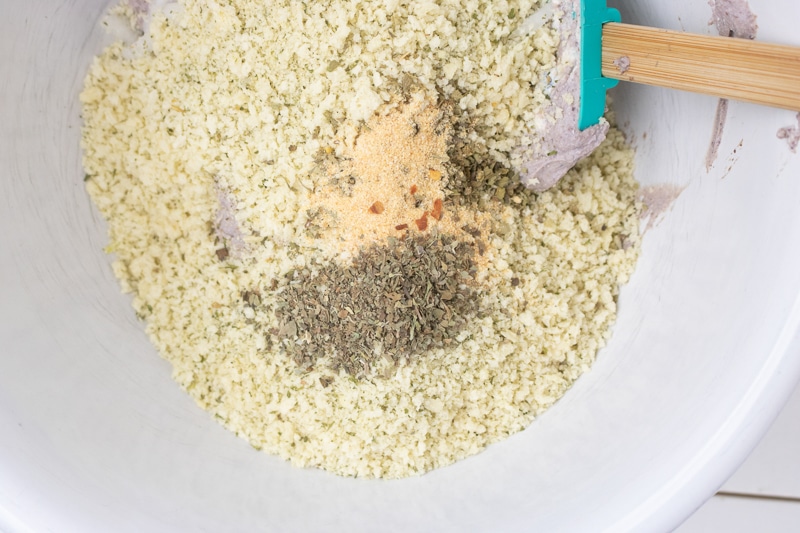 Mix all the ingredients well until a thick dough forms.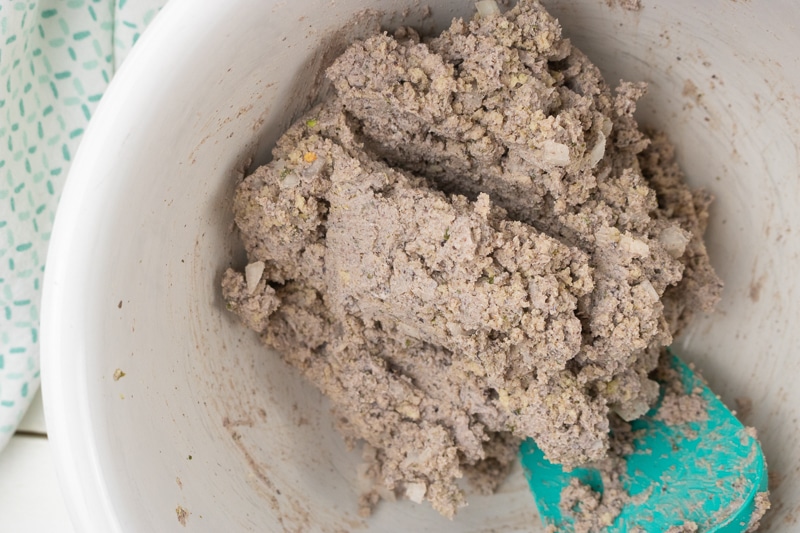 Time to get messy! If you want to get the kids to join in, time to call them in.
Use your hands to form roughly 1-inch (2-cm) balls. If you want the veggie balls all the same size, you can portion them out using a spoon or small scoop.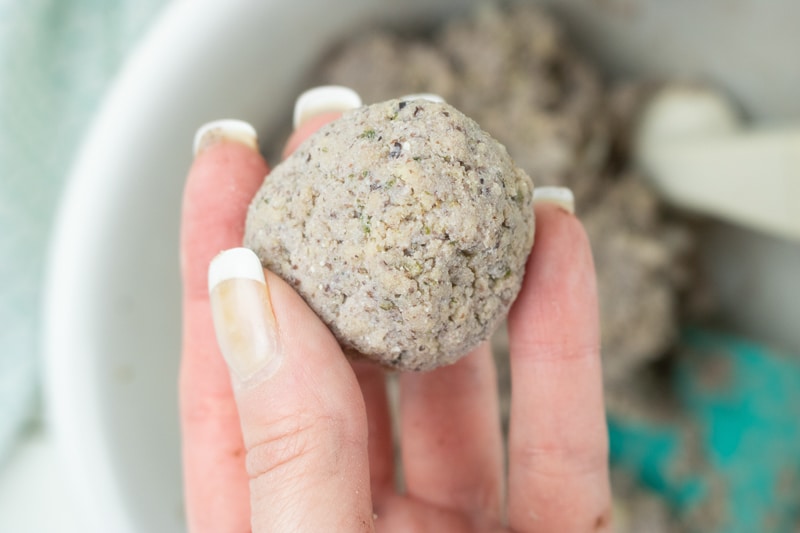 Arrange the vegan meatballs on a prepared 9 x 13 baking pan.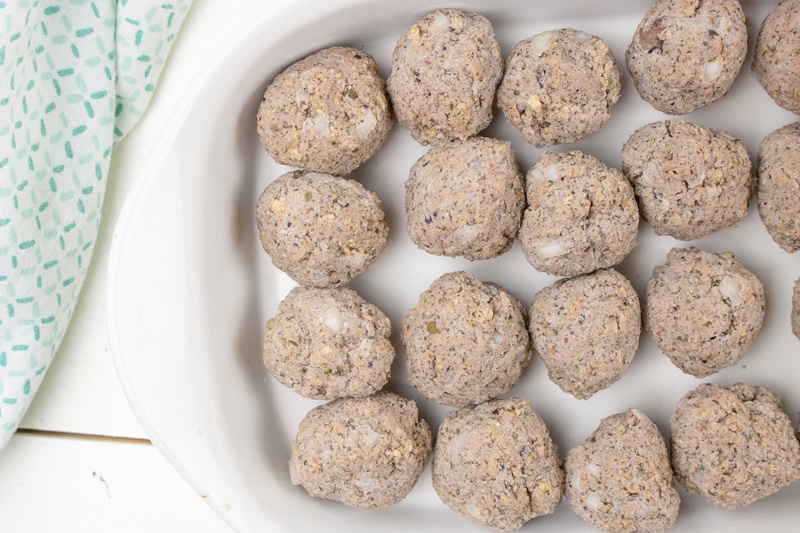 Cover the vegan meatballs with a generous helping of your favorite pasta sauce (or you can experiment with something like a sweet and sour sauce!)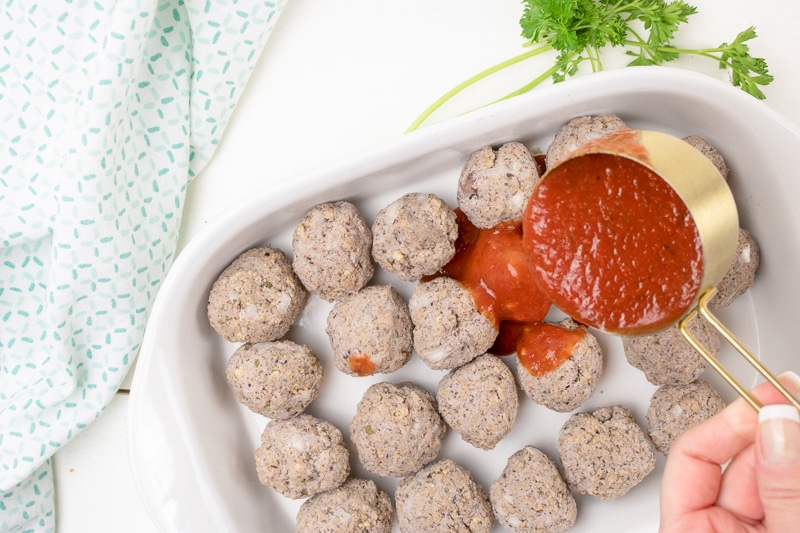 These little veggie meatballs are now ready to bake in the oven.
Bake for 25 to 30 minutes, or until they are perfectly golden and a bit bubbly.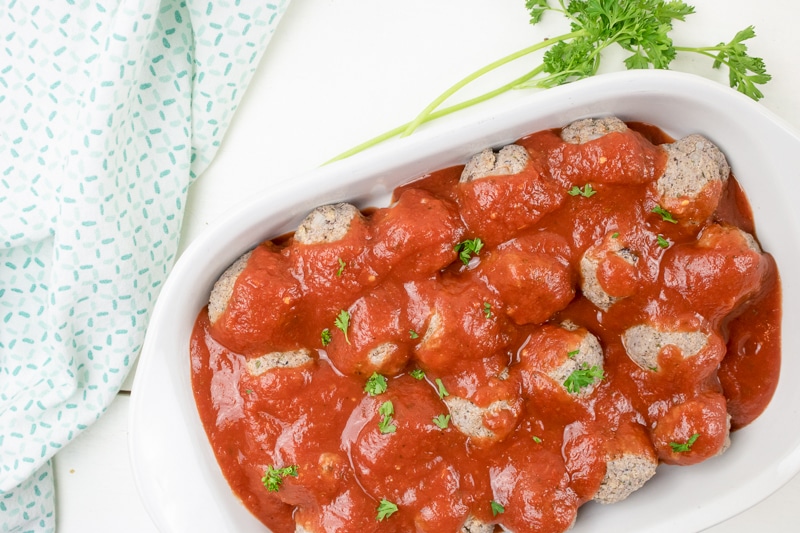 Top with some dairy-free cheese, if you're into that.
Otherwise, you can sprinkle the meatless meatballs with chopped parsley or fresh cilantro for an added dose of fresh flavor.
And you're ready to dig in!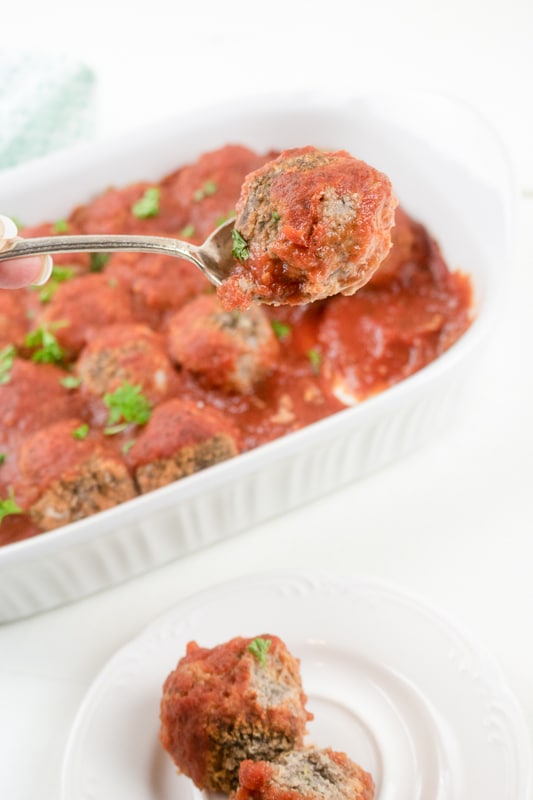 How to Serve Vegan Meatballs
There's no wrong way to serve up your meatless meatballs. But here are a few fun ideas to get you started!
Serve alongside your favorite pasta or polenta - like this vegan bolognese pasta. Add a fresh salad for a complete Italian dinner.
Stuff them into pita pockets, along with some sliced cucumbers and fresh tomatoes for an easy Greek-inspired meal.
Baste them in sweet and sour sauce instead of tomato sauce, and serve over top of rice noodles with stir-fry veggies. If that sounds great, check out these Korean glazed meatless meatballs too.
Keep things classic, and serve alongside some steamed vegetables and a healthy serving of mashed potatoes.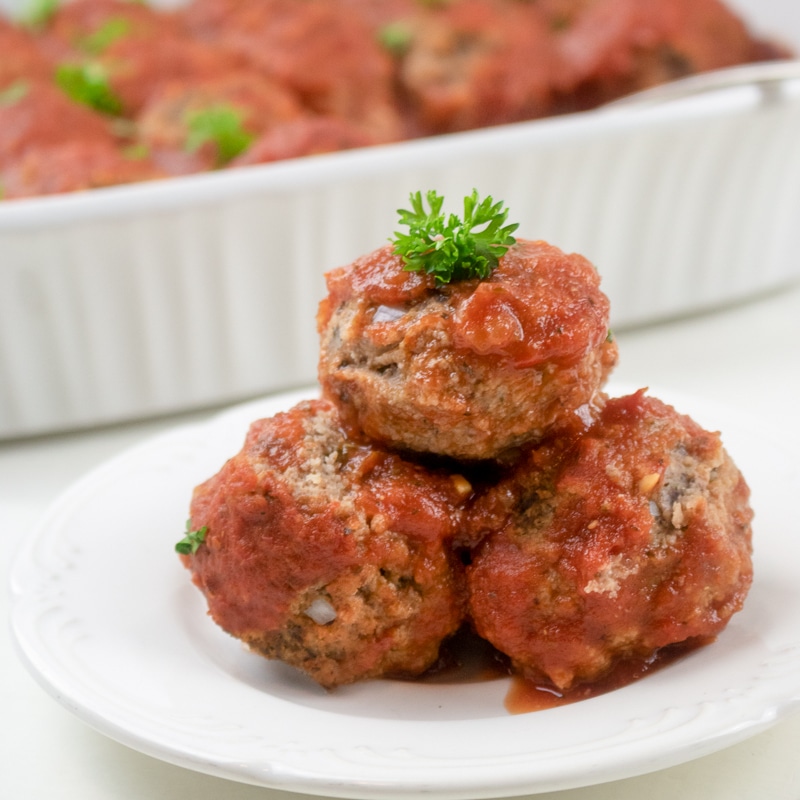 Still hungry?
Check out these other easy vegan dinner ideas for more quick and tasty plant-based recipes.
And don't forget to grab a copy of my free vegan substitution cheat sheet to help you make just about any recipe vegan!
Recipe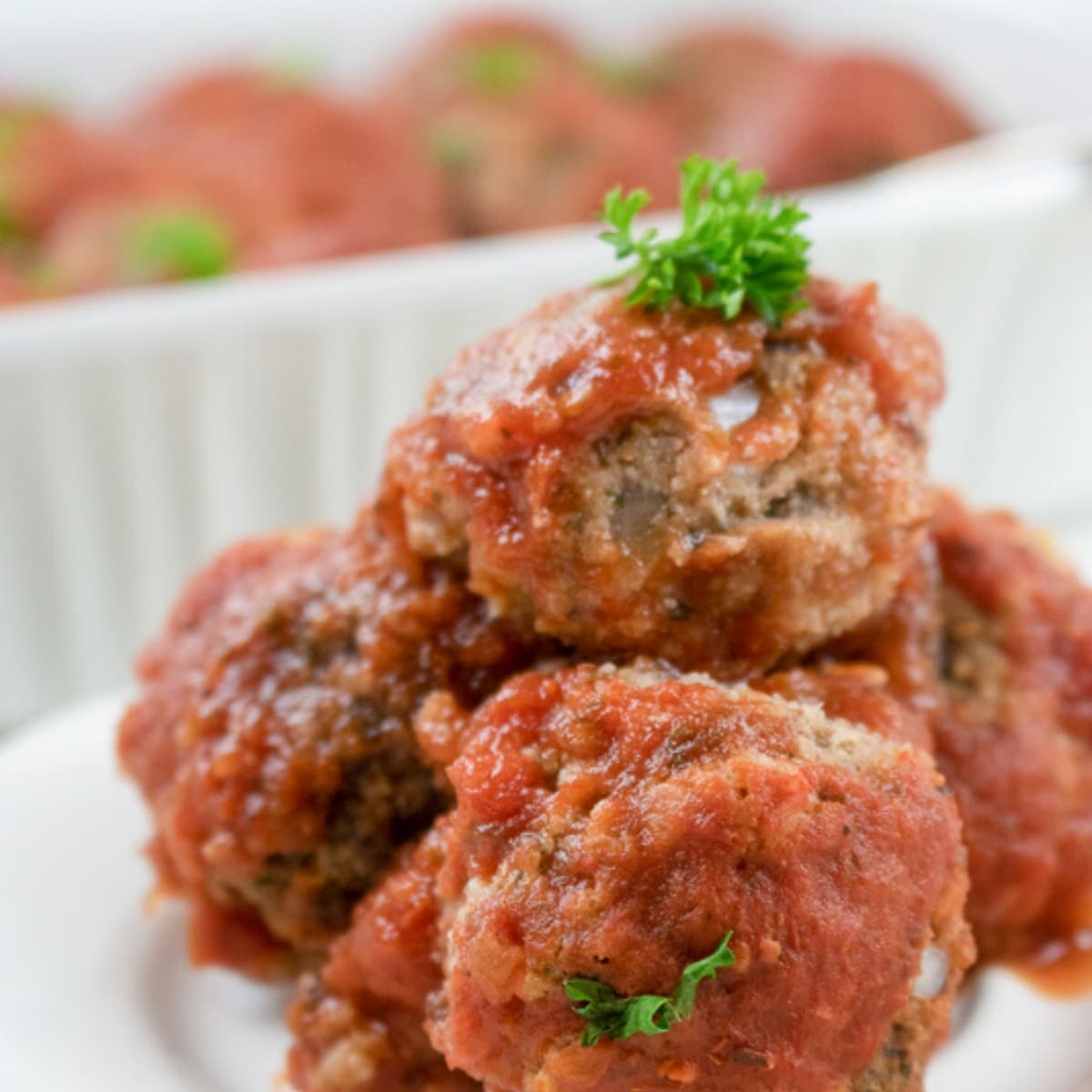 Instructions
Preheat oven to 350 degrees Fahrenheit.

Press tofu to remove excess liquid, and pat dry. Rinse and drain the black beans and press with an absorbent towel to remove excess liquid.

Process the black beans with the tofu, in a food processor, until smooth.

In a large bowl, mix together ther tofu/black bean mixture with the onions, garlic, and seasonings.

Form the dough into roughly 1" balls, and arrange them in a 9x13 baking pan. Pour the marinara sauce over the vegan meatballs.

Optional: Top with dairy-free cheese or additional fresh herbs for serving.
Nutrition
Calories:
313
kcal
Carbohydrates:
50
g
Protein:
21
g
Fat:
4
g
Saturated Fat:
1
g
Sodium:
1329
mg
Potassium:
977
mg
Fiber:
11
g
Sugar:
9
g
Vitamin A:
530
IU
Vitamin C:
12
mg
Calcium:
153
mg
Iron:
6
mg
Craving more veg-friendly recipes?
Shop our collection of vegetarian and vegan cookbooks, including our new Vegan Thanksgiving and Vegan Christmas cookbooks!