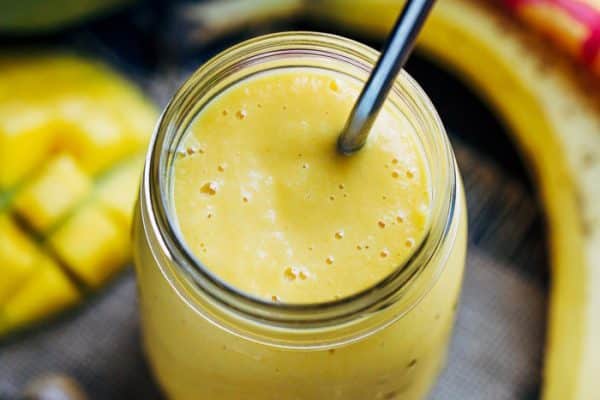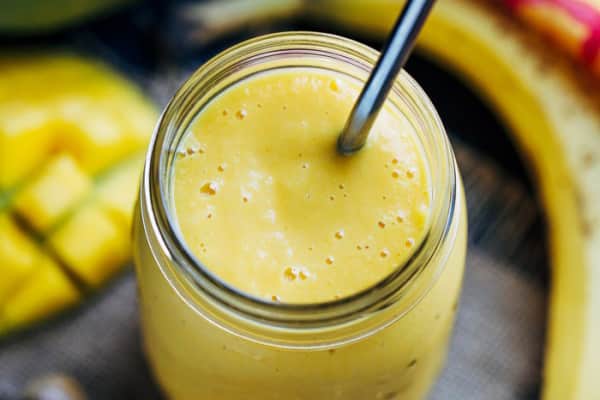 According to the University of Maryland Medical Center, turmeric has been used for its medicinal properties for up to 4,000 years. Comprised of the powerful antioxidant curcumin, turmeric is also often used in mustard, to add color to cheeses, and in various types of cooking. In recent years, it has gained popularity for its use in teas like the famously delicious Golden Milk, and numerous other unique drinks and dishes. (Word to the Wise: if you're not familiar with turmeric, please note that it's quite staining and will leave your fingertips (and pretty much everything else it touches) a lovely bright yellow color if you aren't careful. Some advise using gloves when handling it.) Let's take a peek at some of the mouth-watering ways you can get turmeric on your table tonight!
This tea is a beloved nighttime ritual for many with its warm spices and rich consistency—although it can certainly be enjoyed any time of day. While it can be made several different ways, this Golden Milk recipe works for vegans as well, since it uses coconut milk instead of dairy. If you'd rather make
Golden Milk ice cream
 or
donuts
instead, we completely understand. Enjoy!
If you prefer your tea cold, here's one for you. Poured over ice, this is a perfect summer afternoon treat. We recommend freshly grated ginger for best results!
Got a cold? Kick it out with this vitamin-rich soothing soup. Fresh ginger, plenty of garlic and a dose of your preferred turmeric, either freshly grated or ground, will have you back on your feet in no time!
Brighten up your usual hummus appetizers with this fruity twist. This recipe calls for actual freshly grated turmeric root (if you can't find it at a store near you, try searching
online
) and recommends it as a sandwich spread in addition to the usual dip routine. Delicious!
Here's an easy summer dinner chock full of nutrients and packed with flavor. While you'll find lots of turmeric in Indian cuisine, you may find yourself sprinkling it on all sorts of dishes once you get started - be creative!
These work as appetizers, lunch or even dinner for your favorite vegans. A tangy sesame dipping sauce recipe is included.
Give a little punch of nutrition to your next side dish with these golden turmeric garlic fries! Perfect served alongside veggie burgers or any type of sandwich, you'll knock their socks off at the picnic with these!
If you like sushi, here's a lovely summer lunch for you! This dish is colorful once sliced, so be sure to serve it up on pretty plates!
If you aren't sure what to make, but you know want turmeric in your life, try this. Drizzled over fresh salads, rice or vegetable dishes, you can't go wrong with this rich turmeric dressing.