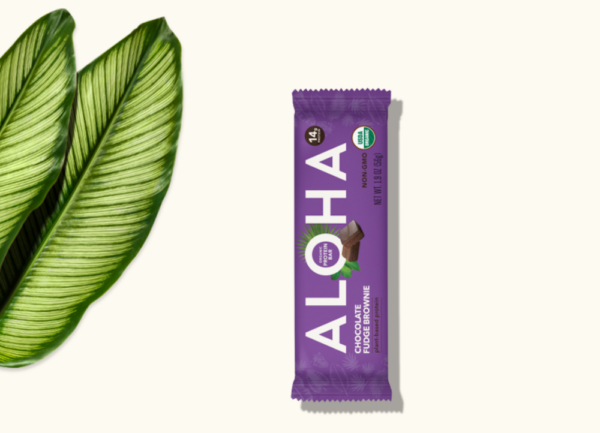 We know the struggle of finding protein as a vegan or vegetarian. We often lean toward carb-heavy sources of protein, that don't even have half the amount of protein as there are carbs. With summer around the corner, it's team to treat yourself to lean and clean protein that will help tone your body after those bikini body workouts! Cut down on the carbs and sugar, and amp up the protein, fiber, and iron for optimal health and fitness. We found that ALOHA organic protein bars do just that.
ALOHA's products are all plant based and are aimed at making nutrition simple. ALOHA's mission is to create good-for-you products that are accessible for the modern lifestyle, AKA they're great on-the-go. ALOHA's products are USDA Organic, gluten free, vegan, soy free, dairy free, and GMO free. Can I get a hell yeah?
The name ALOHA may spark a sense of Hawaiian culture. Well, ALOHA partners with two nonprofits dedicated to protecting island resources and land: the Hawaiian Islands Land Trust and Maui Cultural Lands.
We tried ALOHA's organic protein bars and found them to be perfect for a boost of energy during the afternoon slump, and we also used them post-workout. Our favorite? Chocolate Fudge Brownie. You'll also find other delicious flavors, like Peanut Butter Chocolate Chip, Chocolate Mint, and Vanilla Almond Crunch. These bars have 14g of protein, anywhere from 3-7g of fiber, and 6-15% of iron.
ALOHA also offers plant based protein powders, snack bars, superfood greens, and teas.