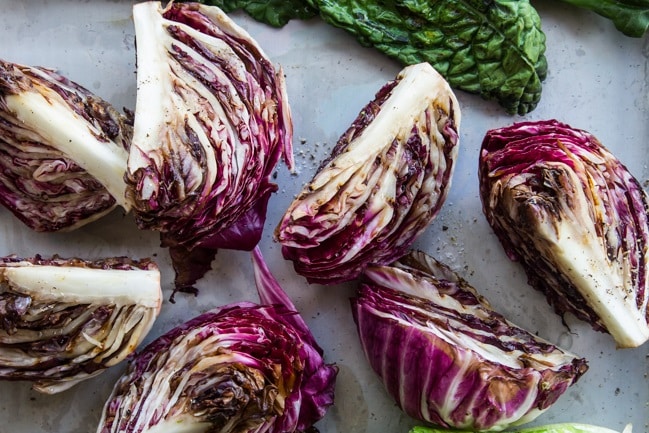 Summer is still in full swing and with that comes the to grill. And by 'need to grill' I mean grilling anything and everything we can get our hands on, including our greens. Have you ever tried grilling greens? Grilling adds a smokey, nutty flavor to any leafy green. Plus, the method is easier than it sounds. Adding grilled greens can pump up the flavor in any salad.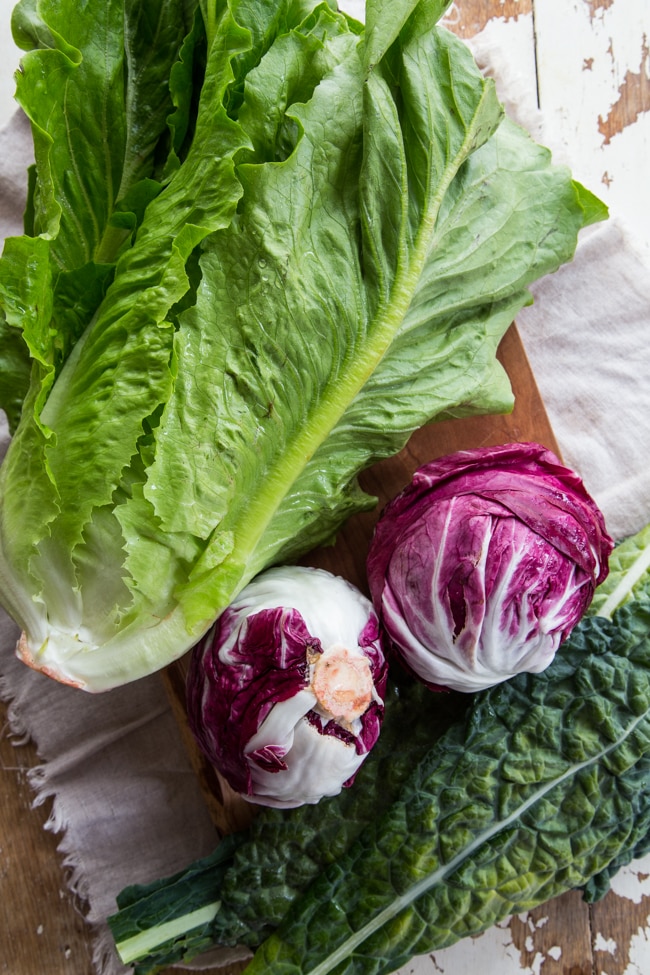 My favorite greens to grill are kale, romaine and radicchio, but you can try this method with just about any green that you like. Simply follow these few simple steps to successfully grill greens. Once you give this a try, you will be adding grilled greens to every salad you make all season long — or just enjoying on their own!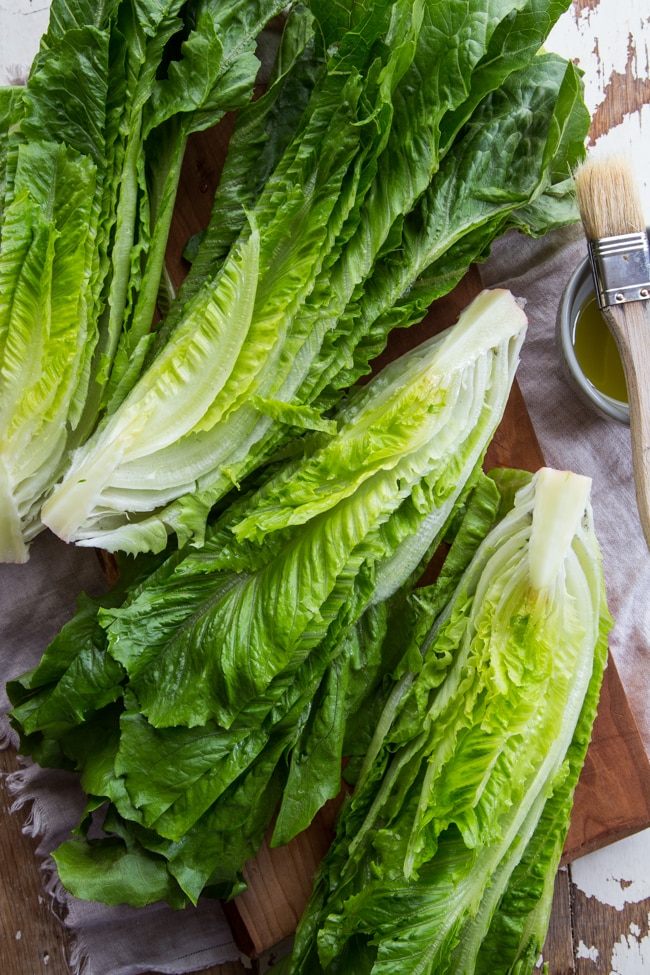 Step 1: Prep the greens
For head lettuces, like romaine and radicchio, quarter the heads but leave the core in tact. This will keep the leaves together and making grilling a breeze. Sturdy greens like kale are strong enough to place on the grill individually.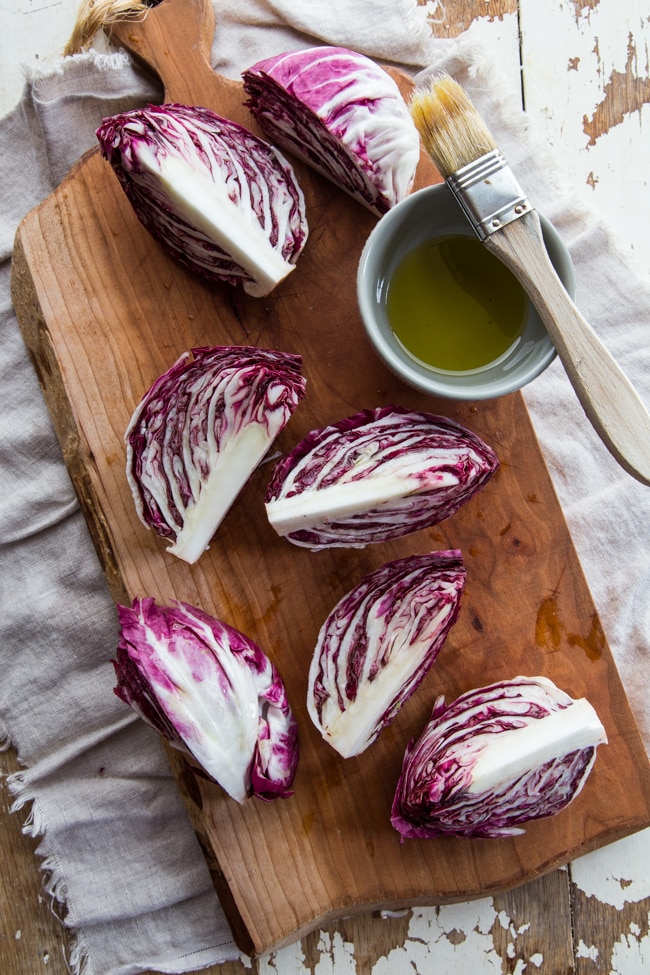 Step 2: Brush with oil
Brush the cut sides of the head lettuces and both sides of the kale. Season with salt and pepper.
Step 3: Heat the grill
Grilling greens can be done on a standard outdoor grill or an indoor grill pan. Heat your grill or grill pan to medium/high. You want to be able to achieve the great grill marks. Brush the grill grates or grill pan with some additional oil.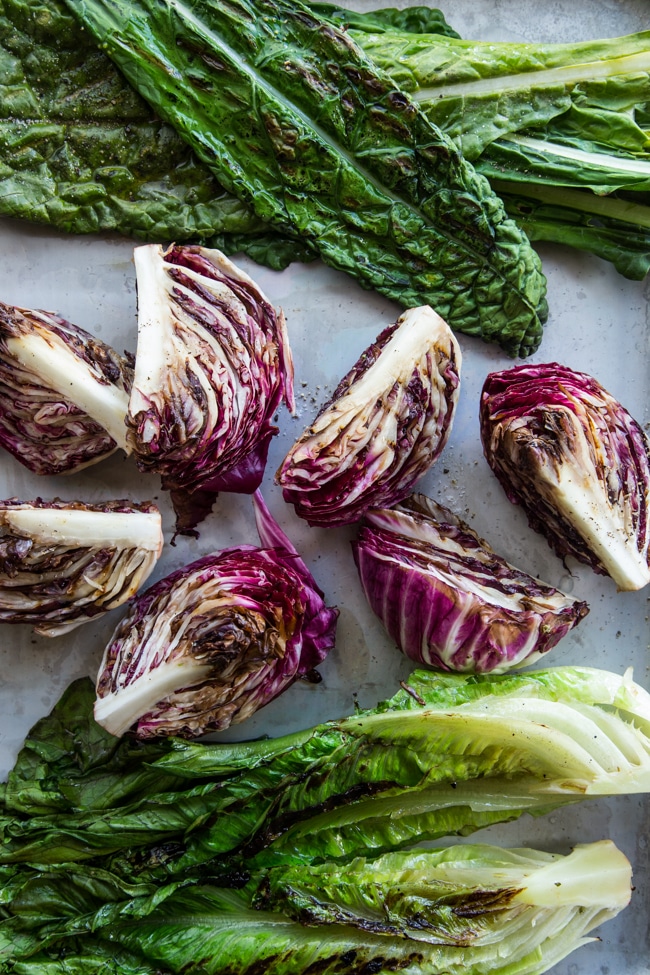 Step 4: Grill the greens
Place your greens on the grill (cut side down for head lettuces). Leave greens in place until slightly wilted and beginning to brown. Flip greens and repeat on the second side. Remove from grill and season with additional salt and pepper if desired.
Grilled greens can be used in a variety of salads, like our Grilled Romaine Salad with Creamy Avocado Basil Dressing, Greek Fattoush Salad or Kale Delicate Salad with Citrus Maple Vinaigrette. If you're in the mood for something low key, simply top your grilled greens with a balsamic glaze and enjoy!