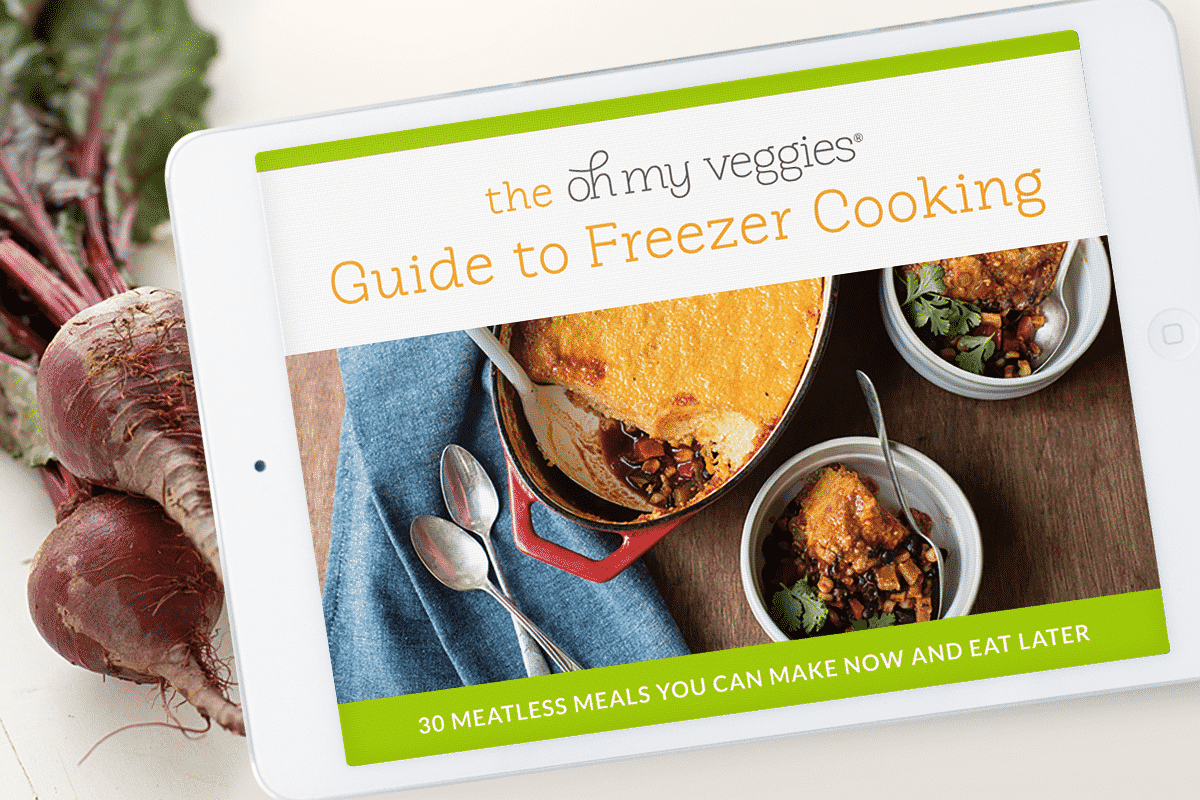 One of the most common things I hear from our readers is that they're looking for ideas to make dinnertime easier. We all want to eat home-cooked meals made with real food ingredients, but it's not always practical when you've got a job or school or a family. Although fast food and supermarket options are better these days, as vegetarians, we still don't have as many choices as people who eat meat. Balancing that desire to eat well with the practicality of being able to whip up a homemade dinner every night is tough! That's why I love freezer cooking.
Freezer cooking lets you cook when you have time so you can have a home-cooked meal when you don't. In fact, we're such big fans of freezer cooking that we've decided to make it the subject of our first Oh My Veggies ebook.
Believe it or not, this little book is over a year in the making. We worked to develop recipes that would freeze well (because not everything does!) and tested them exhaustively to make sure they won't fail you. We tested different ways of storing foods, different ways of thawing them, freezing before cooking and freezing after, and once we did all of that, we sent every recipe to 2-3 home testers and asked them to make, freeze, and reheat them. And then I asked our photographer to take all the pictures for the book after food had been frozen and reheated - there are no tricks or secrets here, this food is the real deal!
With over 30 new meal recipes, from quesadillas to casseroles, our guide to vegetarian freezer cooking will have your freezer well-stocked with dinners you'll love. You can get the full recipe list here, but some of my favorites are:
Lentil Shepherd's Pie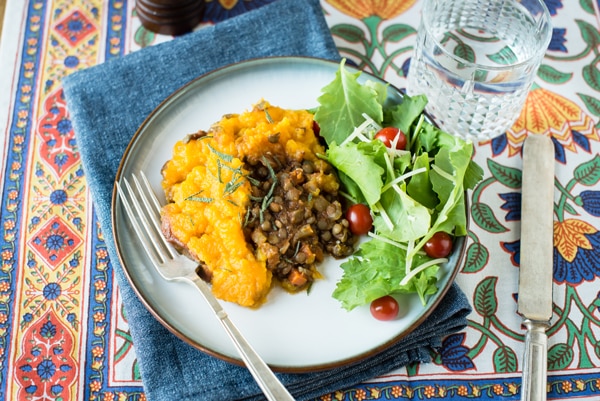 You can freeze this sweet potato-topped shepherd's pie in a big casserole dish or in ramekins for individual servings. This is total comfort food right here!
Slow Cooker Veggie Tortilla Soup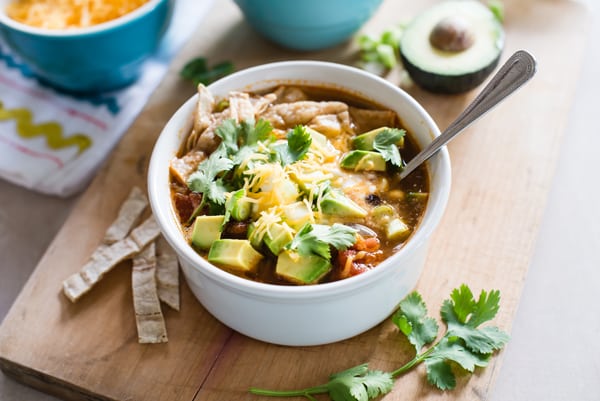 One of the secrets to freezer cooking is finishing your dishes with fresh garnishes - it dresses them up and adds texture and flavor, like in this easy tortilla soup recipe.
Pesto Lasagna Roll-Ups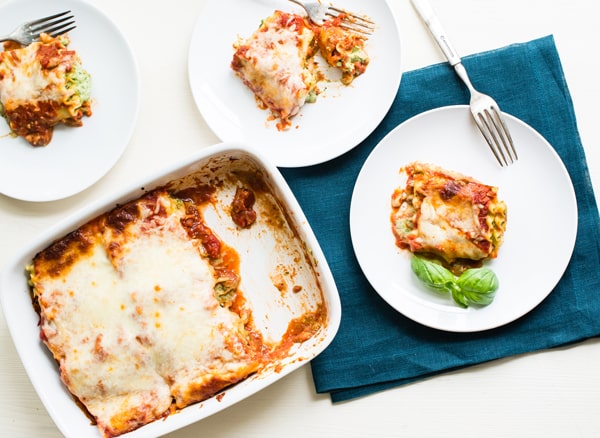 Homemade pesto adds fresh flavor to this lasagna roll-up recipe — and since the lasagna is rolled, it can be easily divided into smaller portions before freezing.
Farmers Market Tortilla Casserole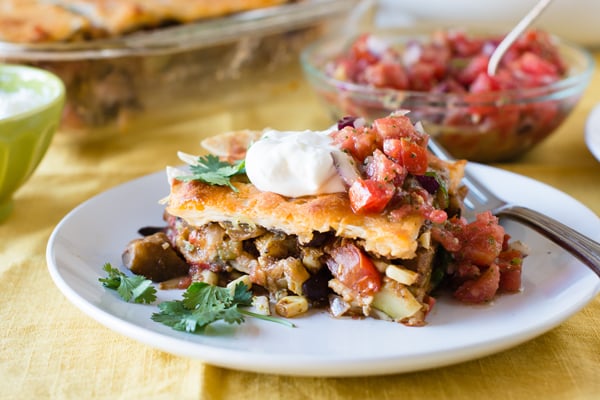 Aside from soup, casseroles are a freezer staple. This one is packed full of vegetables, making it healthier than your standard potato-and-cheese casserole. (But don't worry, there's still plenty of cheese!)
Sweet Potato & Black Bean Quesadillas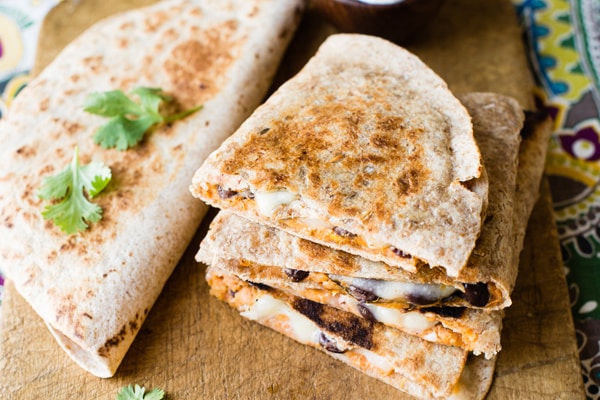 Did you know you can freeze quesadillas? You totally can! Assemble them in big batches and store them in the freezer until you're ready to eat. Thaw them in the microwave or fridge, then pan-fry them until they're crispy — no one will guess they were frozen!
Buy the Oh My Veggies Guide to Freezer Cooking
The ebook is a PDF, so you can download it to your computer and print pages as needed, or read it on your tablet or phone. You don't need a Kindle or other e-reader to view it!
Click here to purchase the Oh My Veggies Guide to Freezer Cooking for $8.55.