Deviled eggs are a surefire crowd pleaser, and while traditional deviled eggs are great, there's plenty of room to get creative! Here are our all-time favorite deviled egg recipes.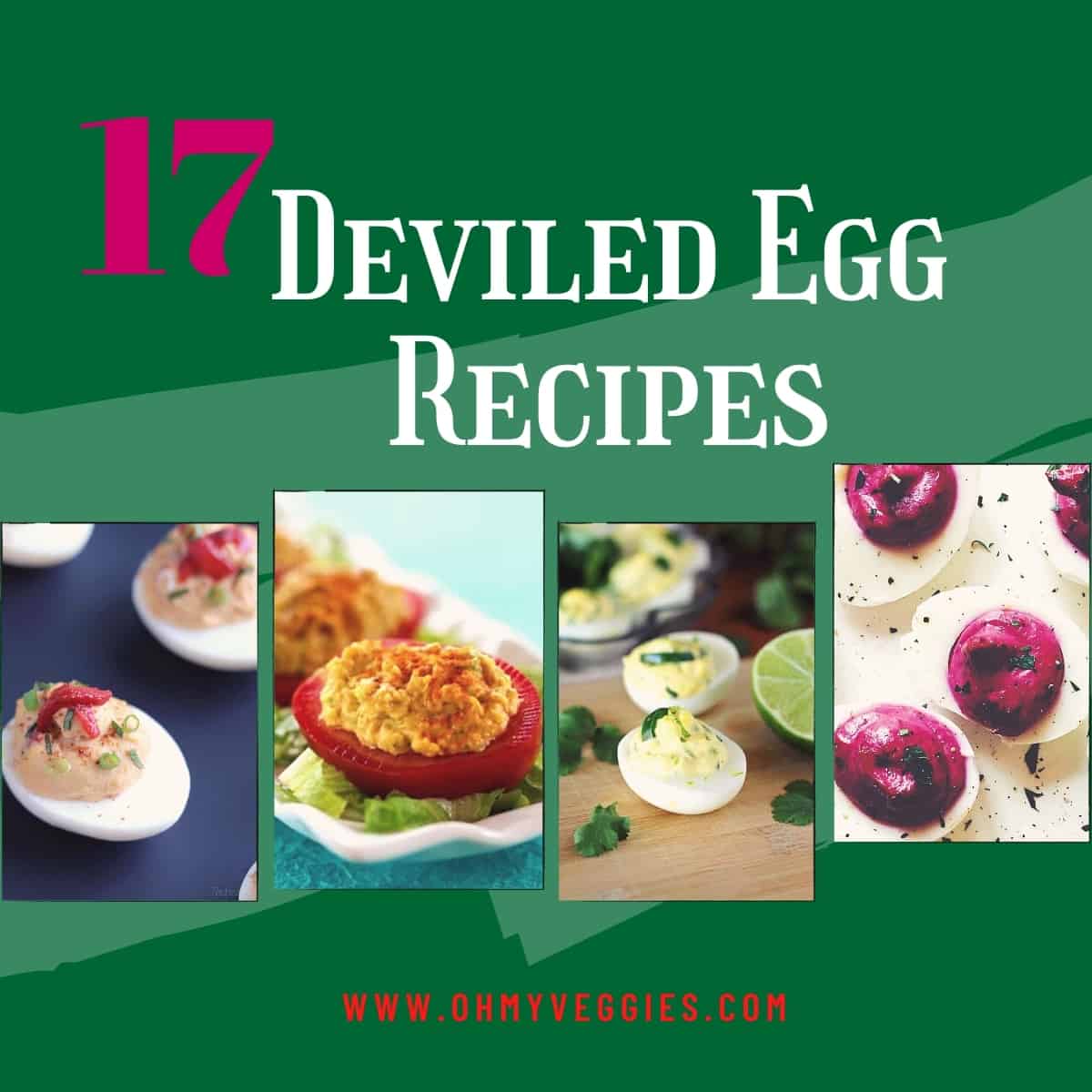 I'm all of a sudden realizing that I don't make deviled eggs nearly enough. They're such an easy appetizer to make and great for parties and potlucks.
I've also found that they're nice to have on hand in the refrigerator when you're looking for a quick afternoon snack that's nutritious and low carb. One egg contains 6 grams of protein, making deviled eggs a healthy and filling option!
I'm pretty sure that you will never make plain deviled eggs again after seeing these 17 amazing variations!
If you're here planning your holiday menu, don't miss our new Vegan Christmas and Vegan Thanksgiving cookbooks. They're packed with all my favorite holiday-worthy recipes for a plant-based feast.
Best Deviled Egg Recipes
Here are all my favorite creative deviled egg recipes.
And if you love these deviled egg recipes, check out these other tasty ideas: