As the days get chillier, cozy coffee drinks become even more essential to warm up your morning or give you a little afternoon boost.
To keep waking up exciting, we rounded up 11 ways to switch it up from your usual cup of joe. These sweet, creamy, and caffeinated cozy coffee drinks are all perfect for fall!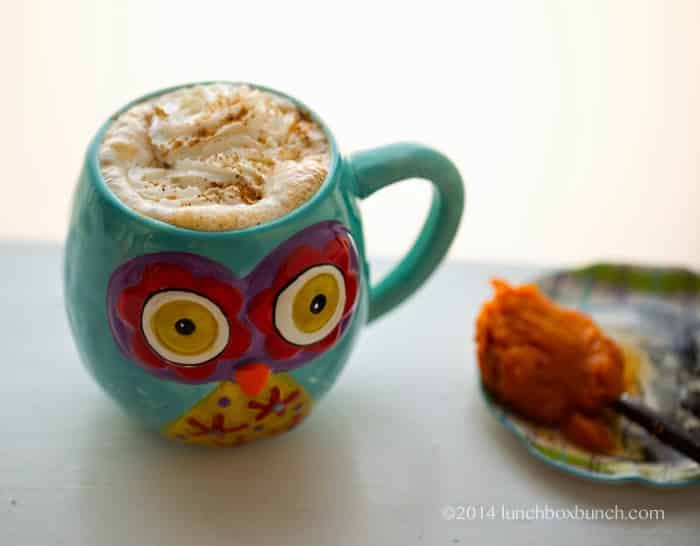 Vegan Pumpkin Spice Latte // The classic fall drink, made vegan by Lunch Box Bunch.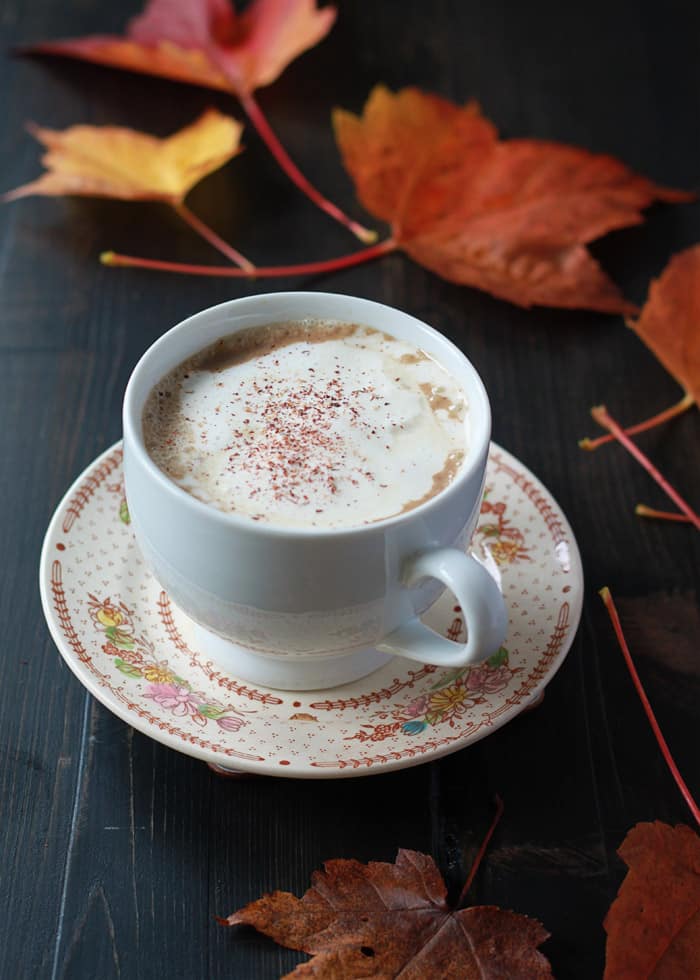 Slow Cooker Gingerbread Pumpkin Latte // How much cozier can you get than the sweet spices of gingerbread?! This latte from Kitchen Treaty is also so easy to whip up.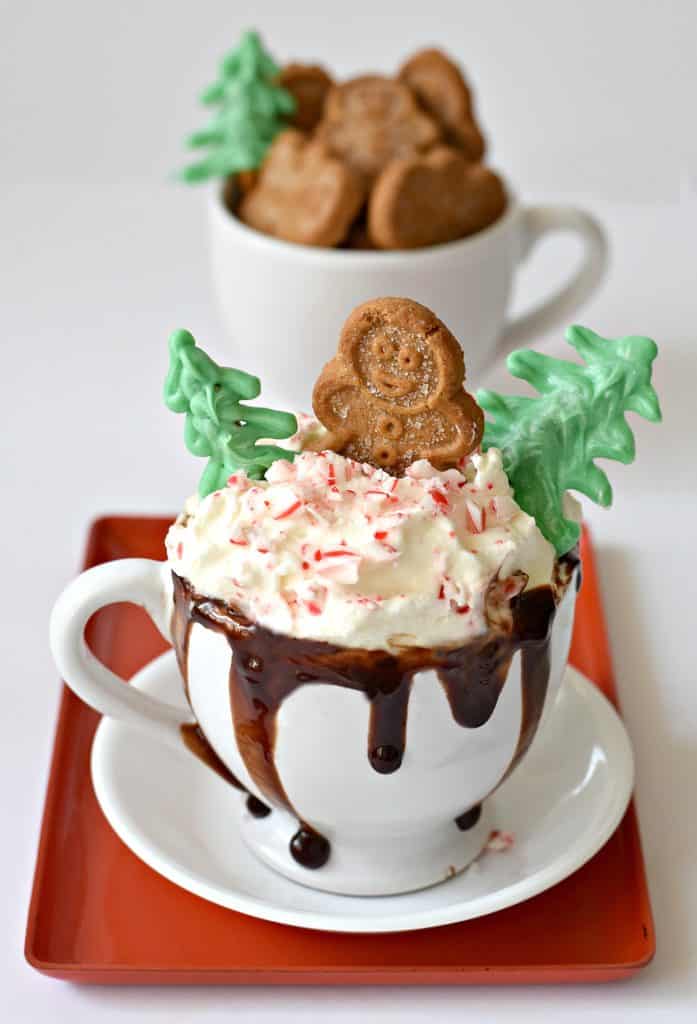 Chocolate Peppermint Tea Latte // This tea latte from Fork and Beans is a great alternative if you're trying to ditch coffee!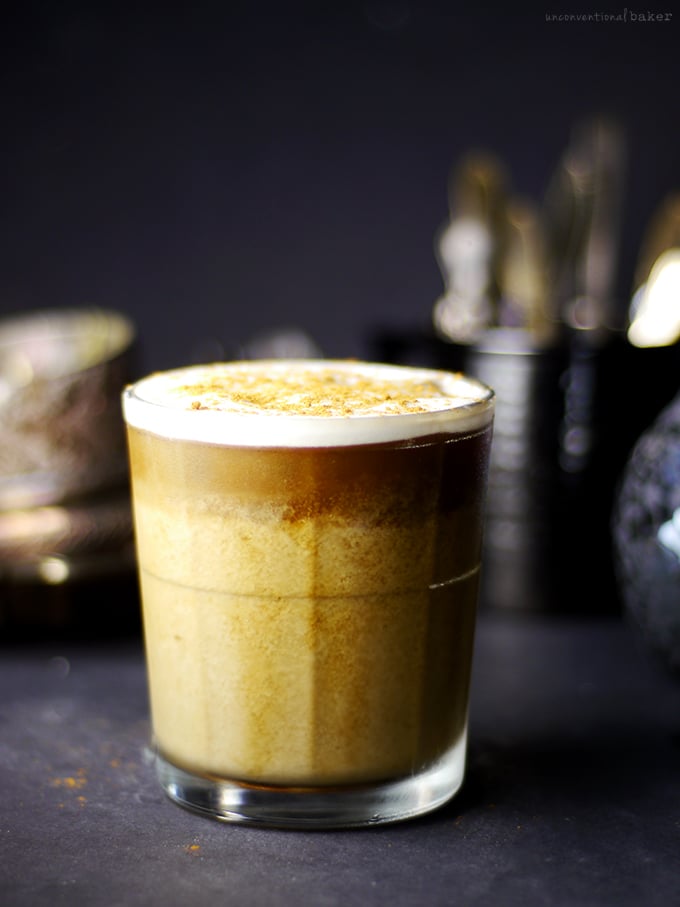 Pumpkin Spice Thai Iced Coffee // This cool sip from Unconventional Baker is a comforting twist on the classic sweet Thai coffee.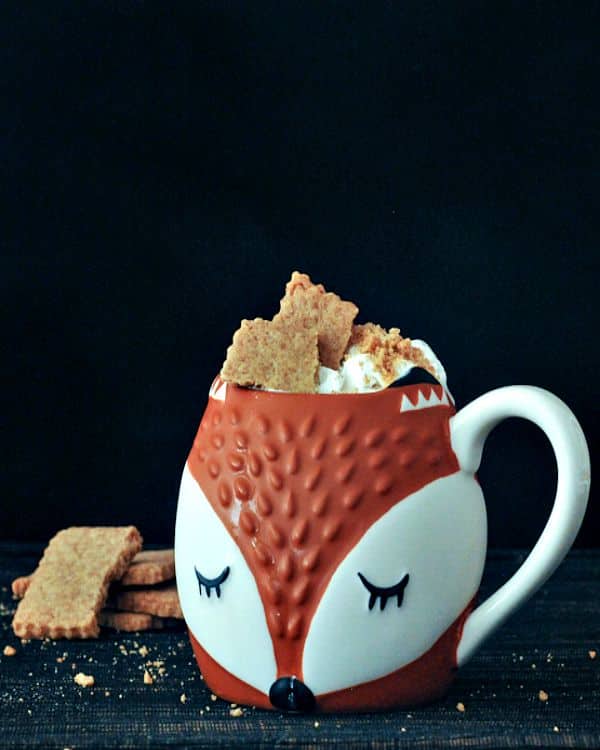 Toasty Graham Coffee Latte // This toasty latte from Spabettie is infused with graham crackers for a rich and cozy flavor. The cinnamon whipped cream on top is the perfect touch!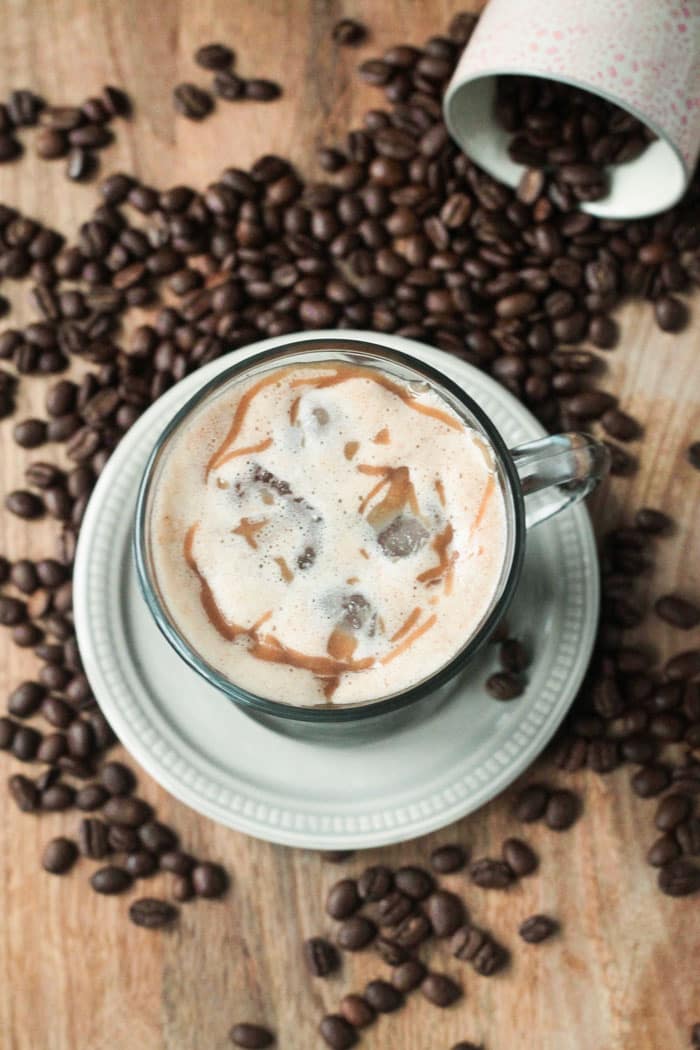 Homemade Iced Caramel Macchiato // Although it's iced, this macchiato from Veggie Inspired will give you cozy coffee shop vibes with its decadent taste.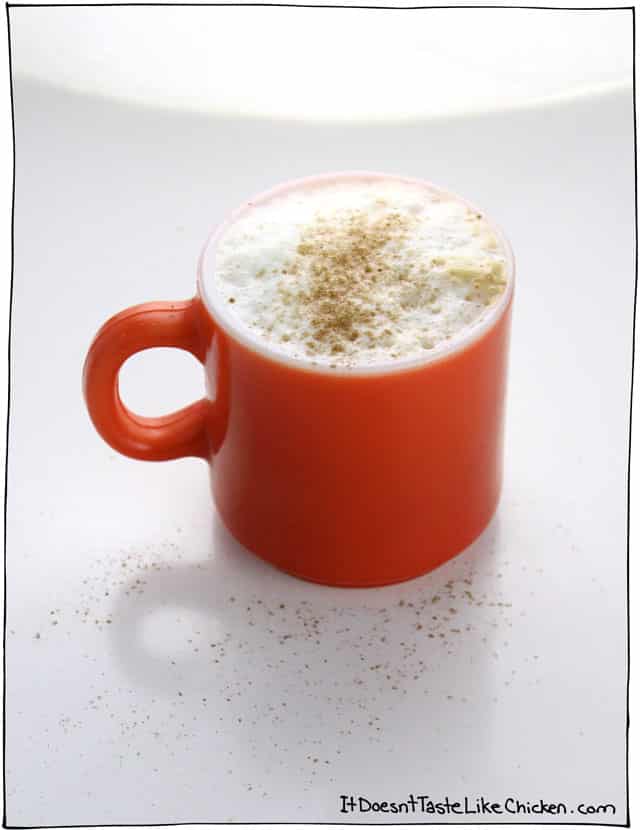 4 Ingredient Pumpkin Spice Syrup // This simple syrup from It Doesn't Taste Like Chicken is an easy way to make your morning cup of joe even toastier!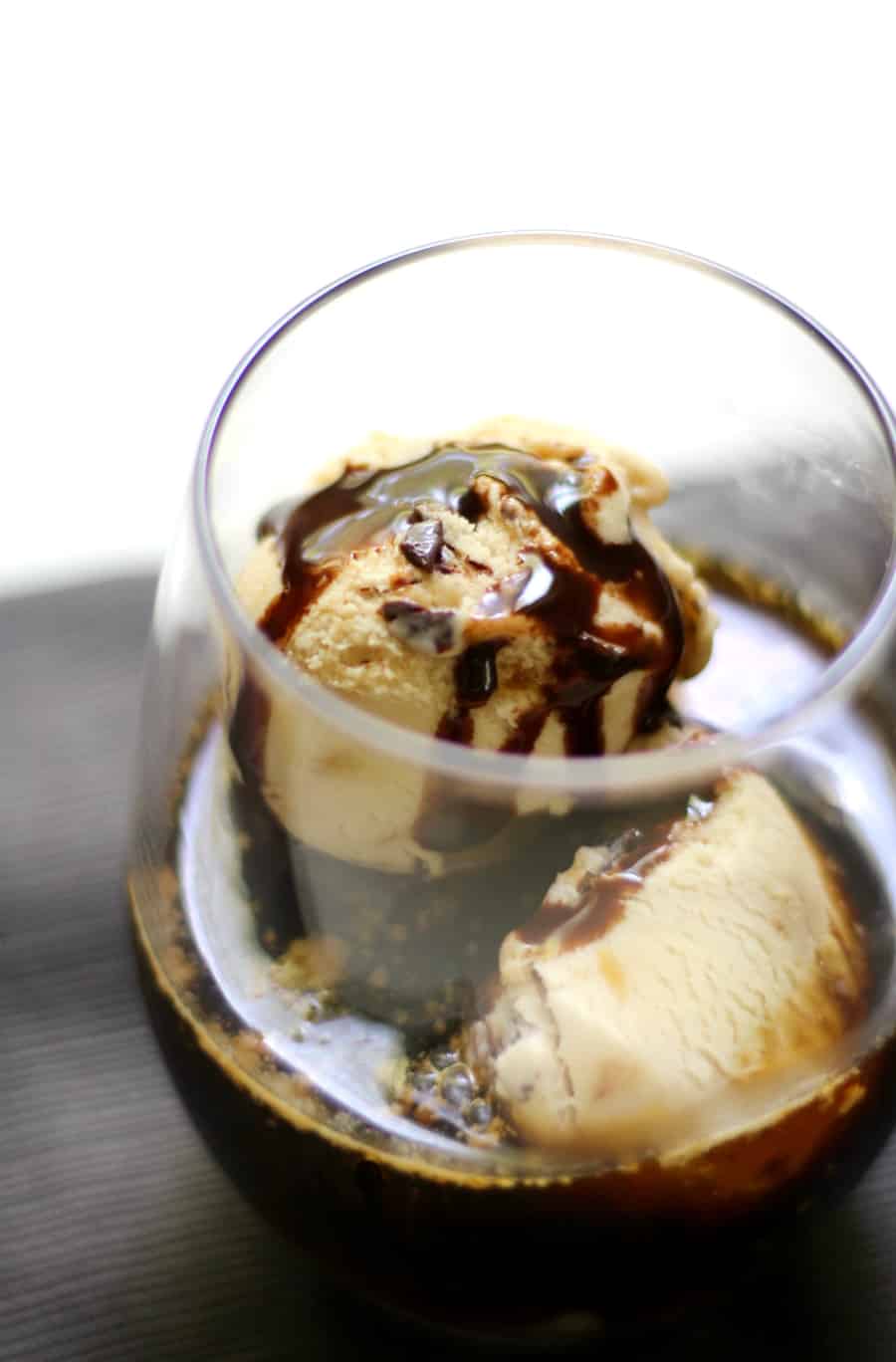 Chocolate Caramel Affogato // Pairing hot coffee with ice cream is the snuggest way to enjoy ice cream all winter long. Strength and Sunshine has you covered with this decadent treat.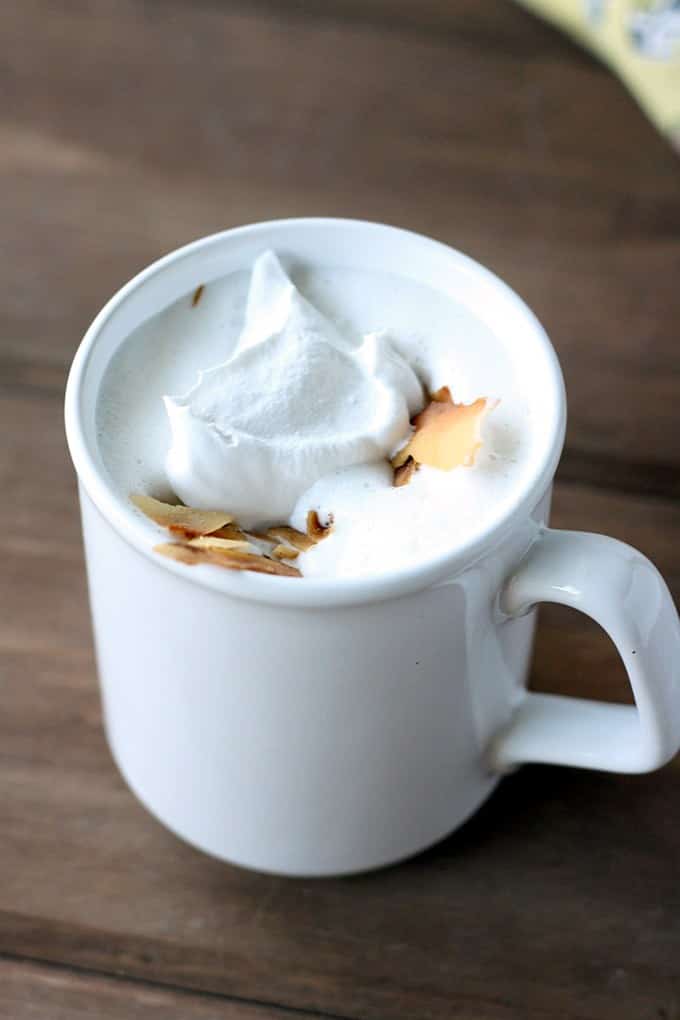 Toasted Coconut Latte // This latte from love me, feed me is another caffeine-free choice for a chilly day.
Vegan Cinnamon Roll Coffee // Healthy Slow Cooking combines cinnamon roll coffee with a homemade brown sugar cinnamon syrup for one cozy cinnamon-laden sip!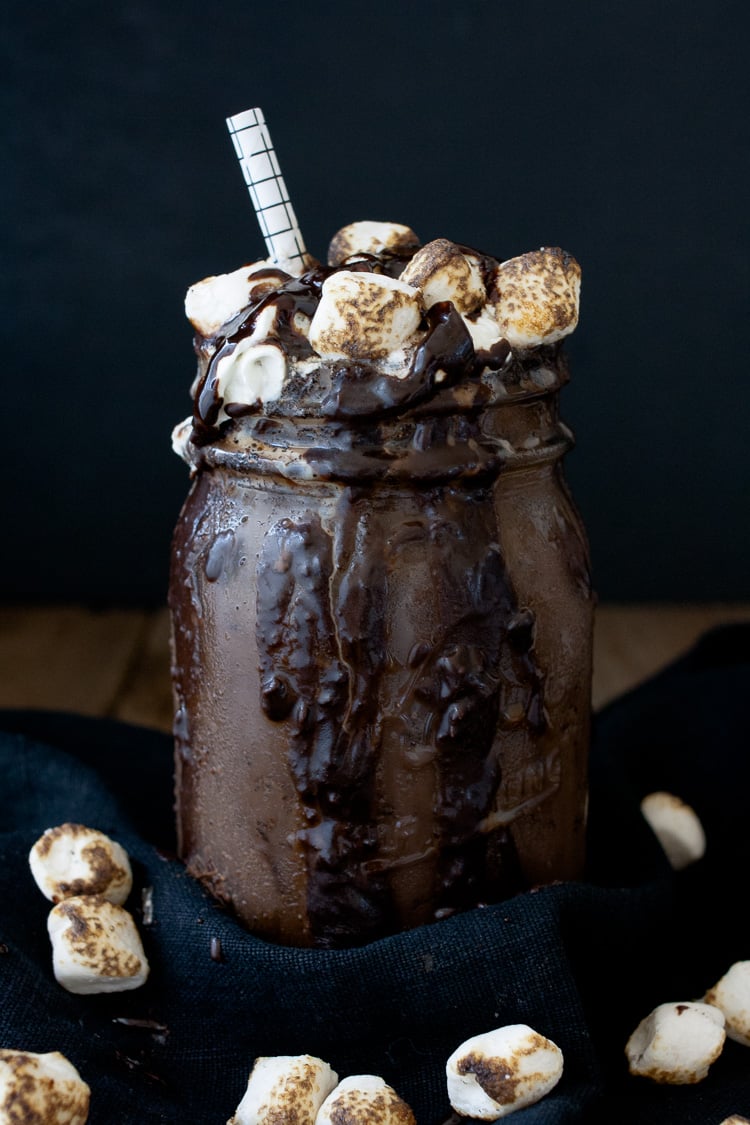 4 Ingredient Chocolate Espresso Frappuccino // Although it may be frozen, those toasty marshmallows on top lead me to believe this frappuccino from Veggies Don't Bite is a perfect drink to cozy up with.