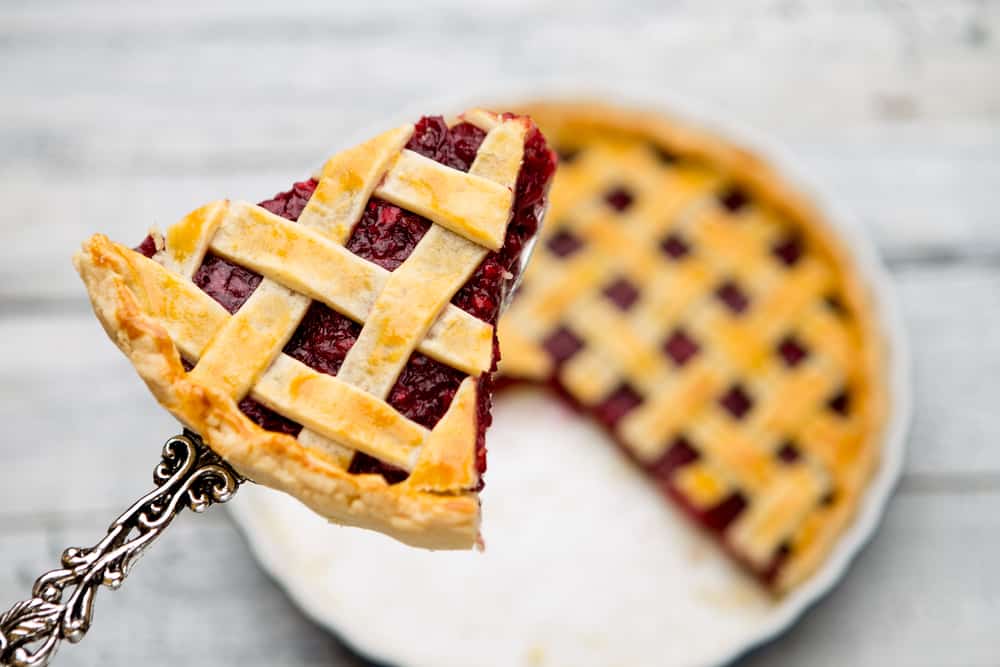 Cherry pie is one of those desserts that brings with it the nostalgia of spring and early summer. however, canned and frozen cherries and pie fillings can make it available all year long. Cherry pie day is February 20th, which shows that, even out of season, cherry pie is a great dessert option. There is nothing that brings that sweet, juicy, tart combination together quite like a cherry pie. Here is a list of some of our favorite vegetarian and vegan cherry pie recipes, and a few items that can help you satiate that cherry pie craving without having to bake anything!
Classic Vegan Cherry Pie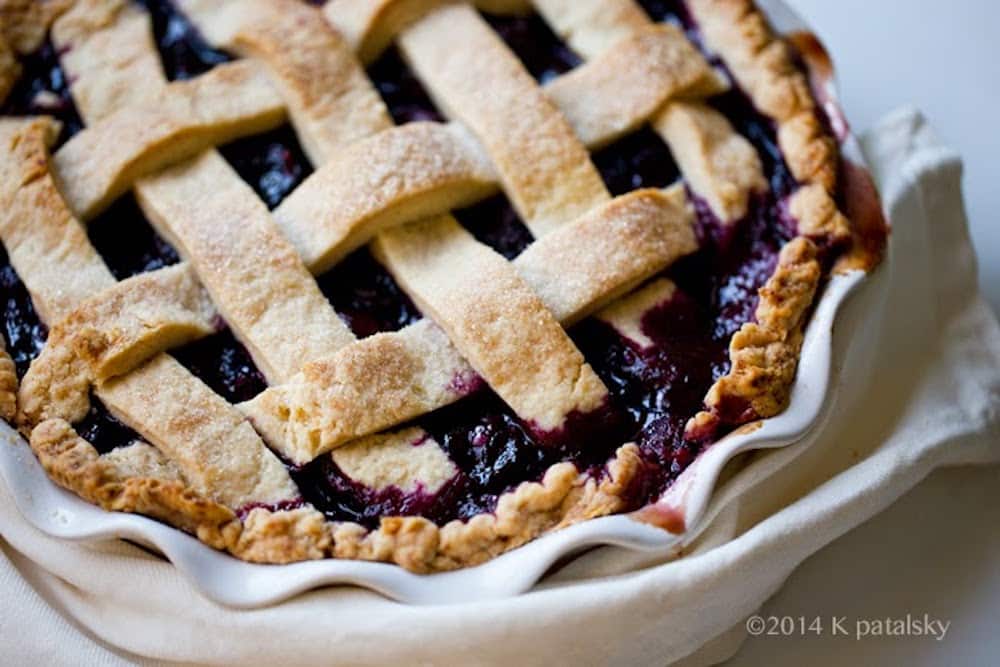 In a list of cherry pie recipes, there has to be the traditional or classic pie recipe, right? So, here it is, vegan classic cherry pie. This pie uses all vegan ingredients and fresh cherries to create that nostalgic pastry that we all love.
Get the recipe: Classic Cherry Pie
Black Bottom Cherry Pie (Vegan and Gluten Free):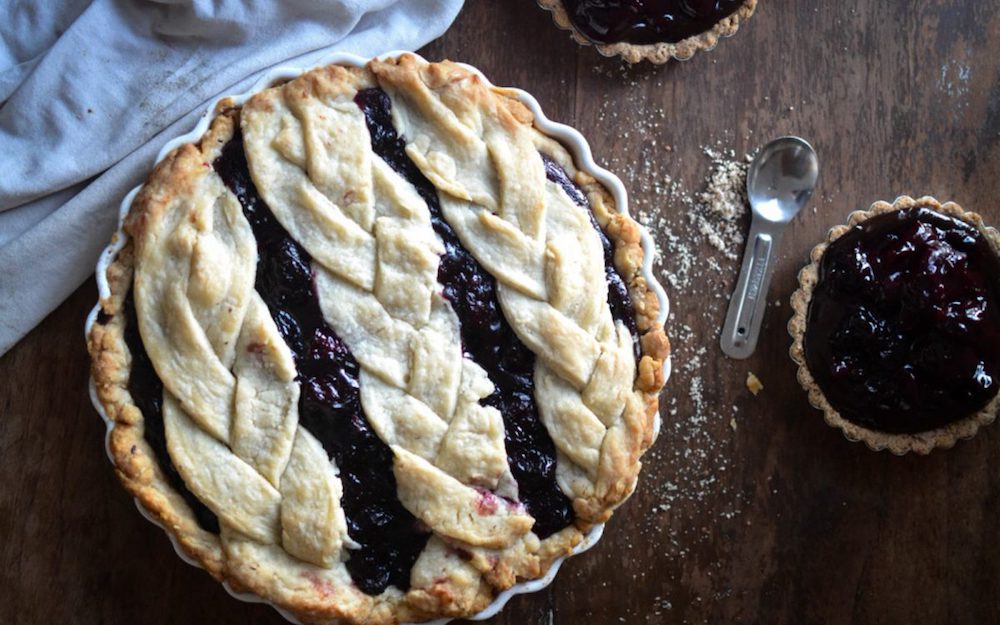 This pie is a decadent treat with a chocolate ganache layer in the bottom. It is a pie version of a Black Forrest cake where cherries take the staring role away from the chocolate cake. The chocolate ganache uses coconut cream instead of dairy. The recipe is vegan, and has both a traditional and gluten free crust recipe. This is a great cherry pie recipe for a romantic dinner in.
Get the recipe: Black Bottom Cherry Pie
Sour Cherry Pie with Crumble Topping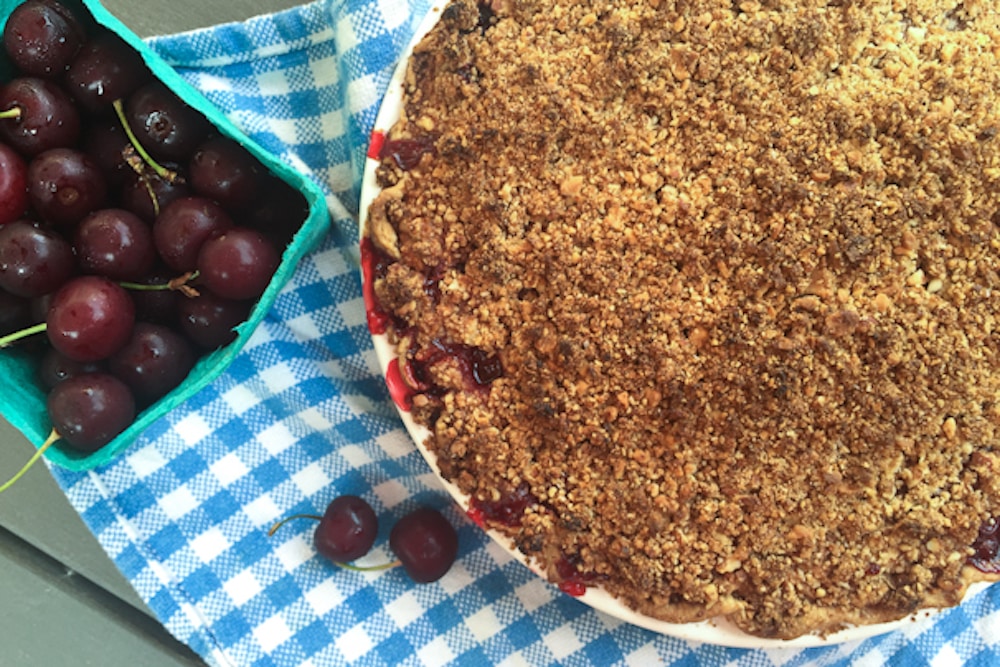 This recipe is for when you want that crumbly goodness of a dutch topping on your pie. This crumble uses oats and almonds to satisfy the crumble craving. Like many vegan cherry pie recipes, this one has been adapted and tinkered with to make a version that meets vegan standards and also maintains the taste and texture that you expect in a pie recipe.
Get the recipe: Sour Cherry Pie with Crumble Topping 
Cherry Pie Bars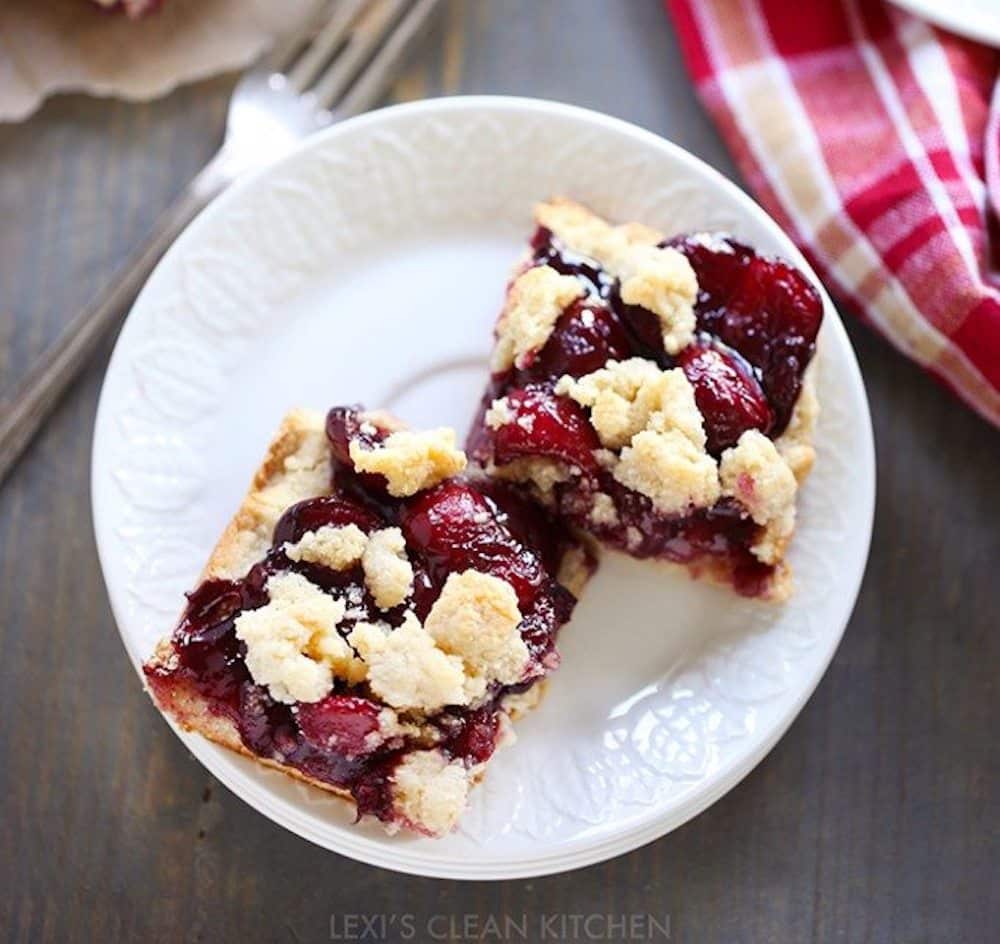 These cherry pie bars are for when you want to take your pie to go, and they are great for parties and gatherings. These little treats use tapioca starch and almond meal to make them gluten free as well as vegan. The recipe has the option of making the crust and topping with coconut oil. These bars are also great for those interested in portion control, and they will meet your craving without ruining your calorie count for the day.
Get the recipe: Cherry Pie Bars
Cherry Pie Smoothy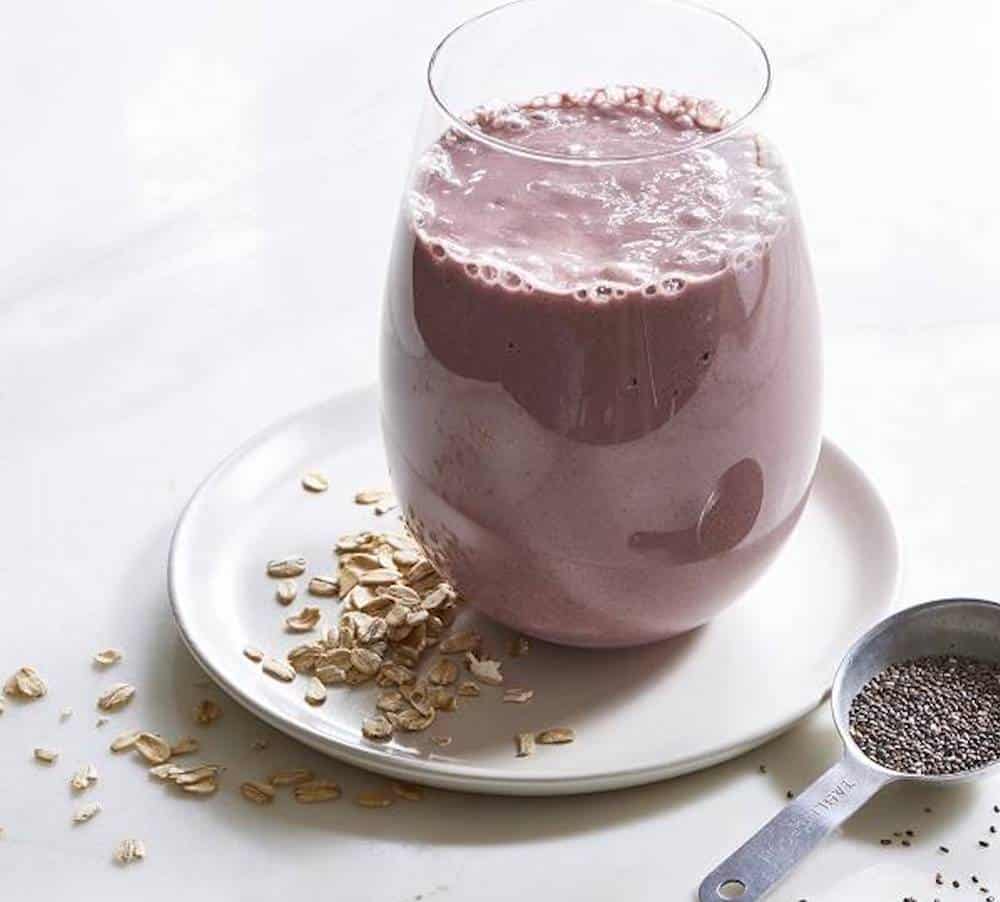 What is a smoothy doing in a list of cherry pie recipes? This  smoothy is great for when you are craving something sweet, but want to keep your choices healthy. This recipe is also great for on-the-go nutrition. The smoothy base is almond milk, and there are several options for healthy additions to boost the nutritional value and customize it to your needs. This delicious smoothy is worth a try!
Get the recipe: Cherry Pie Smoothy
Lime and Fresh Cherry Pie
This pie is a twist on traditional cherry pie recipes, and it adds the bright citrus kick of lime juice and lime zest. This is a great summer recipe, and would be great for picnicking or any al fresco dining situation. The recipe uses a packaged, pre-made, vegan pie crust, but if you can not find one, you could always use a crust from one of the other recipes featured in this article.
Get the recipe: Lime and Fresh Cherry Pie 
Raw Vegan Cherry Pie with Cherry Sauce
This pie differs from other cherrie pie recipes because it requires no cooking at all! The crust is almonds, macadamia nuts, coconut, and dates. The filling uses cashews and coconut along with frozen and dried cherries. One noteworthy ingredient  is acerola cherry powder that is a freeze dried berry powder that is a great source of vitamin C and antioxidants. The powder also adds a boost to the cherry flavor in this dessert.
Get the recipe: Raw Vegan Cherry Pie with Cherry Sauce
Slow Cooker Cherry Pie Oats
The Slow Cooker is a wonderful tool for making your life easier. This recipe will be cooking overnight so that you can wake up to a nice warm bowl of cherry pie oatmeal! Fresh cherries are enhanced with no-sugar-added cherry pie filling. this breakfast is a must try for the cherry lover!
Get the recipe: Slow Cooker Cherry Pie Oats
Cherry Cobbler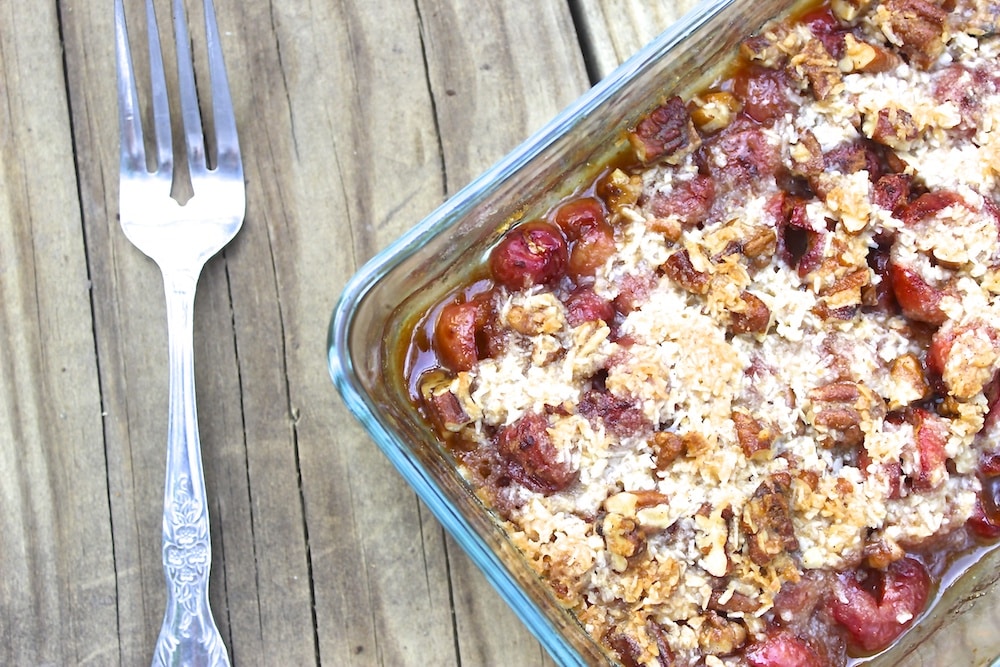 Sometimes you want to make one of these cherry pie recipes, but you just don't have the patience and the energy to roll out dough. We have got you covered. This cobbler is so simple, and no dough rolling required! And, it is gluten free too! All you have to do is layer the ingredients into a casserole dish and bake it. With little effort you will be enjoying this delicious dessert, and satisfying that cherry pie craving!
Get the recipe: Cherry Cobbler
Cherry Cheesecake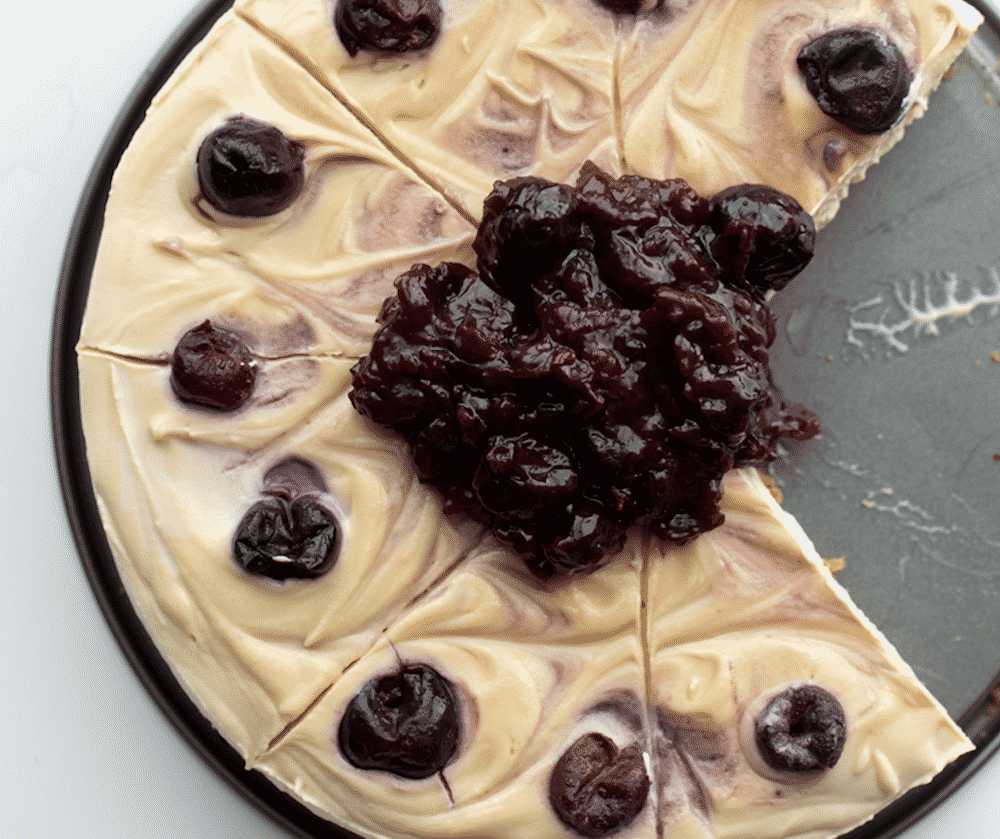 Some might think it sacrilege to have a cheesecake recipe in a list of Cherry Pie Recipes, but when you come across a cheesecake this delicious it is only right to share. This cheesecake has a decadent cherry topping, and it has a vegan cookie crumb crust (cookie recipe here).  This dairy-free cheesecake will make any occasion special.
Get the recipe: Cherry Cheesecake 
Cherry Pie Pops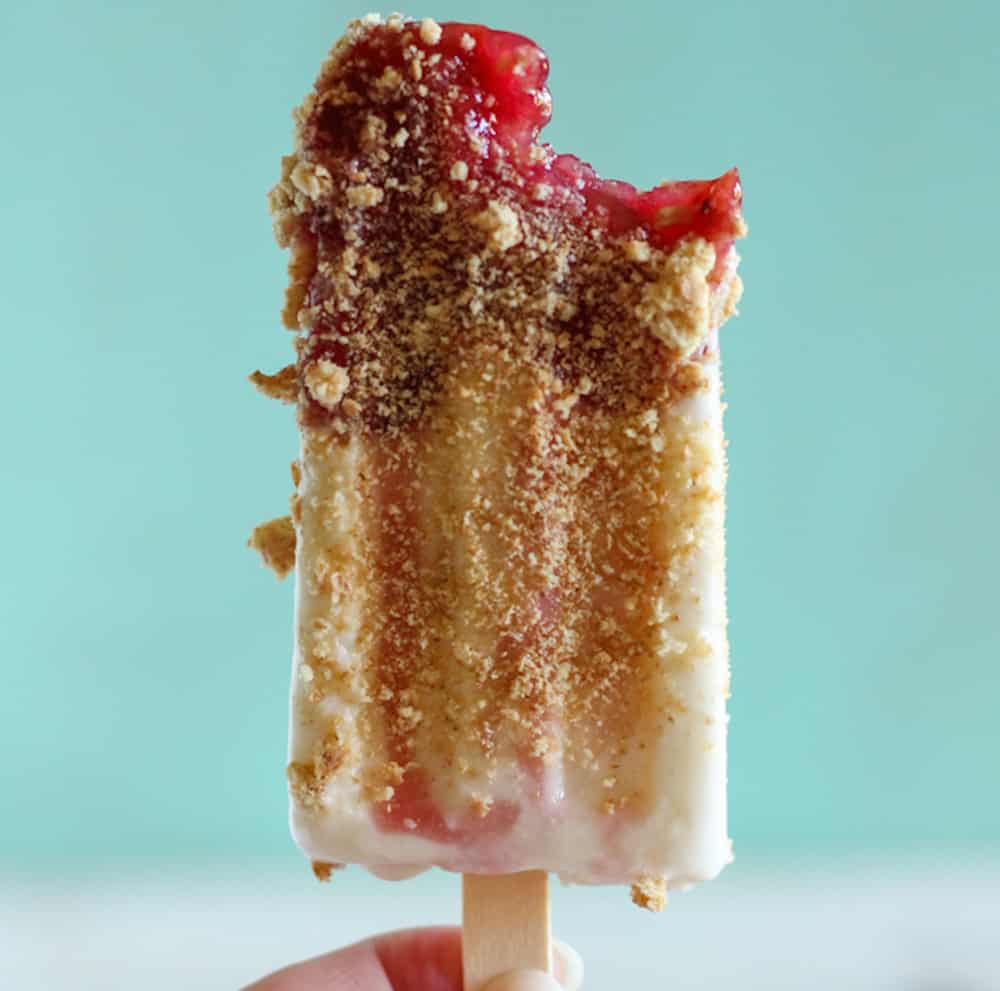 The image of a cherry pie conjures images of outdoor early-summer gatherings. this next recipe will have you eating cherry pie all summer long. These popsicles do use dairy in them, and are possibly more of a cherry cheesecake pop. Coating them in graham cracker crumbs bring that pie crust element the takes them right over the top. These things are amazing for any outdoor summer gathering!
Get the recipe: Cherry Pie Pops
Cherry & Almond Ice Cream Pie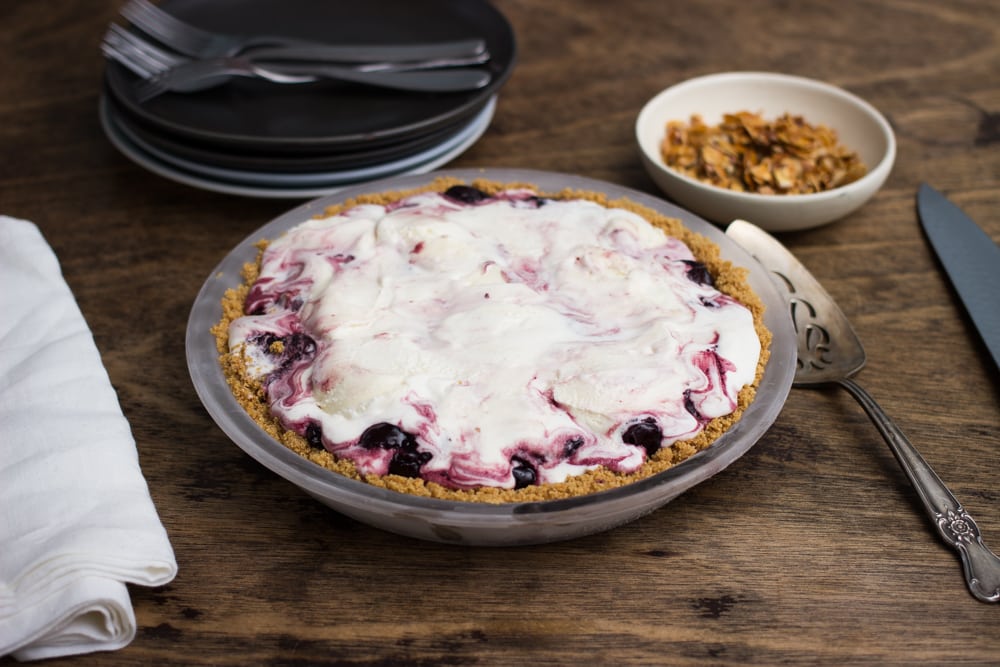 Ice cream pies are super easy and incredible yummy. This recipe brings together the wonders of cherry pie filling with the dessert that we all scream for. the recipe calls for vanilla ice cream, but adding a good cherry & chocolate-chip ice cream named after a happily deceased rock and roller would really blow the minds of your guests.
Get the recipe: Cherry and Almond Ice Cream Pie