One of the best things about brunch is that it forces you to slow down. You can't rush your brunch. Instead, it's a time to savor food, friends and ideally cocktails.
To me, it's not truly brunch unless you've pulled out your best Bloody Mary recipes and whipped up some daytime cocktails. Not only do they make brunch time feel extra special, but they taste delicious with a combination of savory flavors, a touch of heat, and zingy citrus.
Many traditional recipes contain Worcestershire sauce, which generally includes anchovies (so not veggie), but there are vegetarian versions available. This one from The Wizard's is by far my favorite brand!
Now here are 13 Bloody Mary recipes to serve at your next brunch - with exciting twists from coffee to wasabi!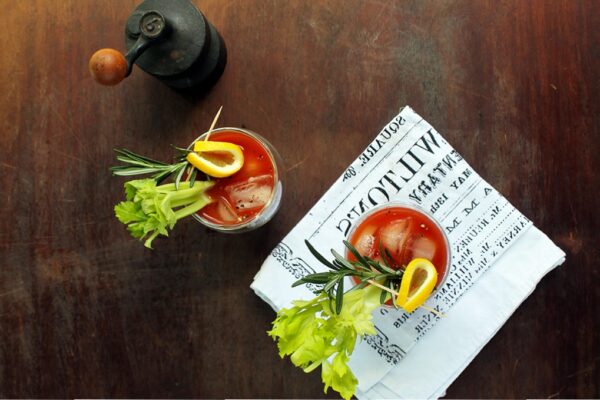 Cold Brew Coffee Bloody Mary // This cold brew coffee Bloody Mary from Veggie Desserts has an extra kick from the coffee! It sounds strange, but it totally works and is a zingy, savory/sweet way to start the day or cure a hangover.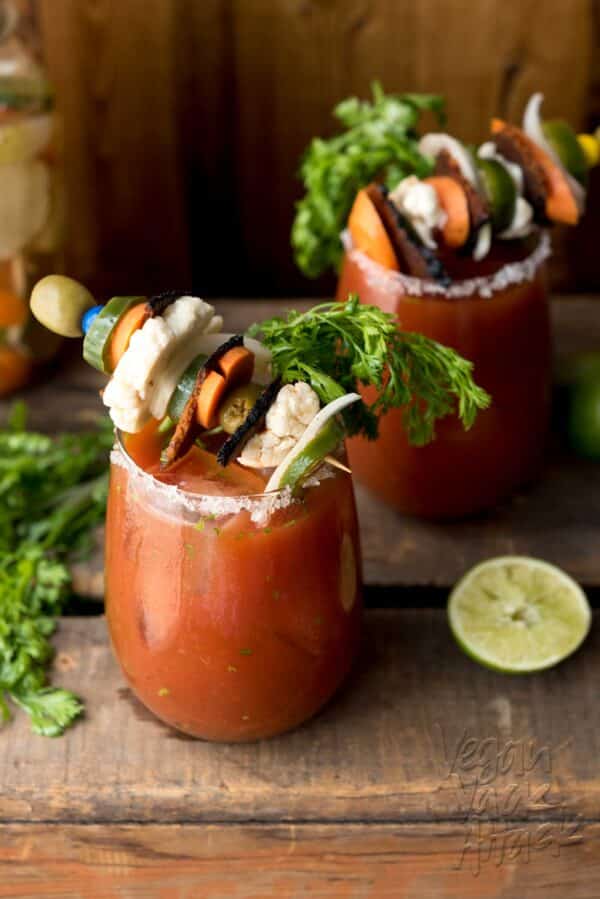 Chipotle Bloody Mary // Vegan Yack Attack adds a spicy twist on a Bloody Mary with this incredible creation. Plus, since it includes healthy ingredients that you likely have on hand, there is no need for a store-bought mixer.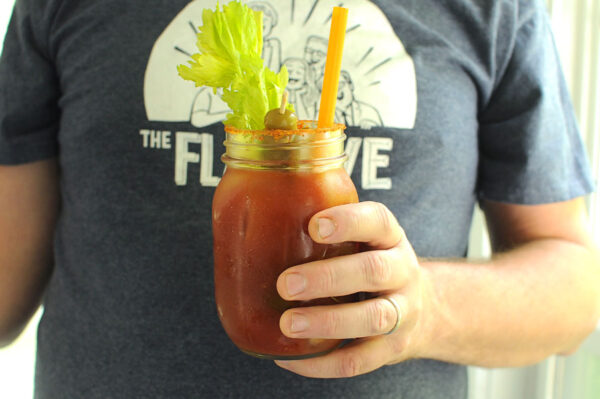 The Best Bloody Mary Mix // This Bloody Mary Mix from Two Lucky Spoons shows how easy it is to make a homemade bloody Mary mix.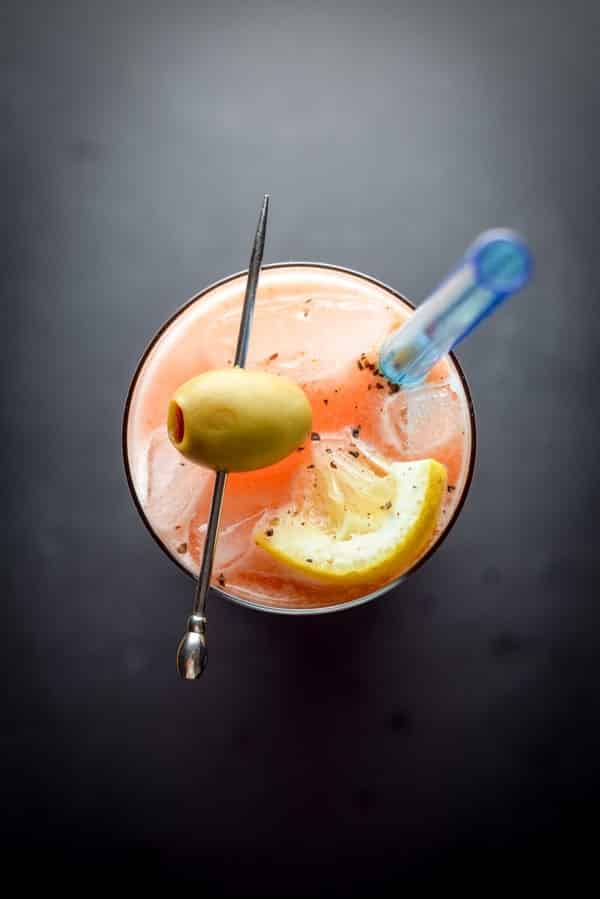 Refreshingly Delicious Bloody Mary // Dishes Delish makes a homemade mix for this completely customizable cocktail. Perfect for brunch!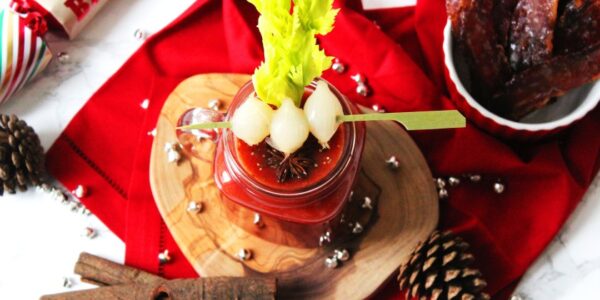 Festive Bloody Mary Mix // Supper in the Suburbs has put a festive spin on the classic Bloody Mary by adding warming Christmassy spices and using whisky as the alcohol base rather than the traditional vodka.
Manhattan Dirty Bloody Mary Martini // We Are Not Martha has merged two famous cocktails in this Manhattan Dirty Bloody Mary Martini. Don't skimp on the garnish!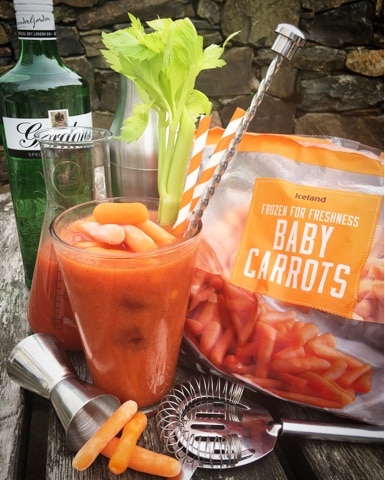 Red Snapper Carrot Bloody Mary // Foodie Quine has added carrots to make her Bloody Mary extra special. And extra veg means it's healthy, right? Like salad. She's also used gin instead of the traditional vodka for a floral twist.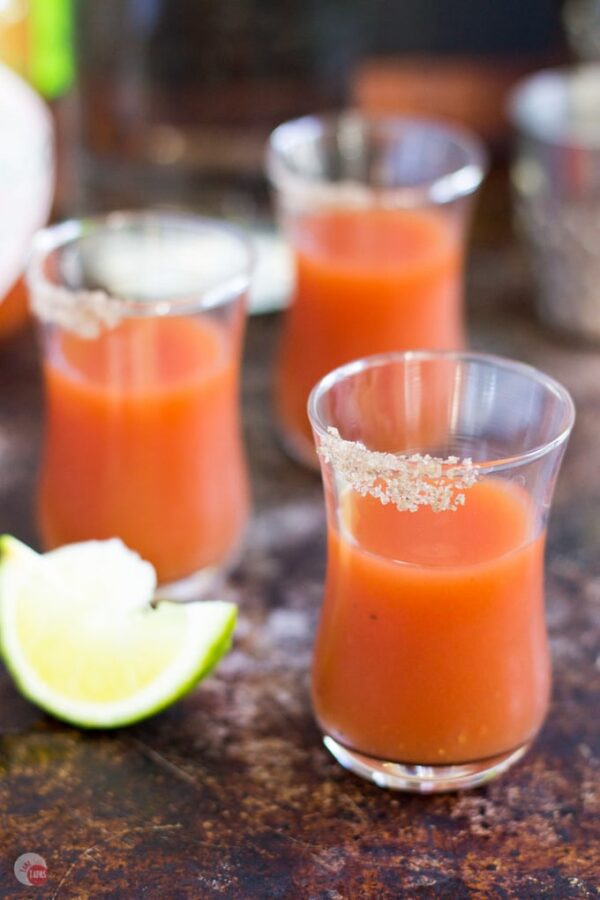 Bloody Mary Shots with Smoked Salt // If you don't want to be too full from your cocktail to finish your brunch, Take Two Tapas has created Bloody Mary shots and made them extra-special with applewood-smoked salt rims.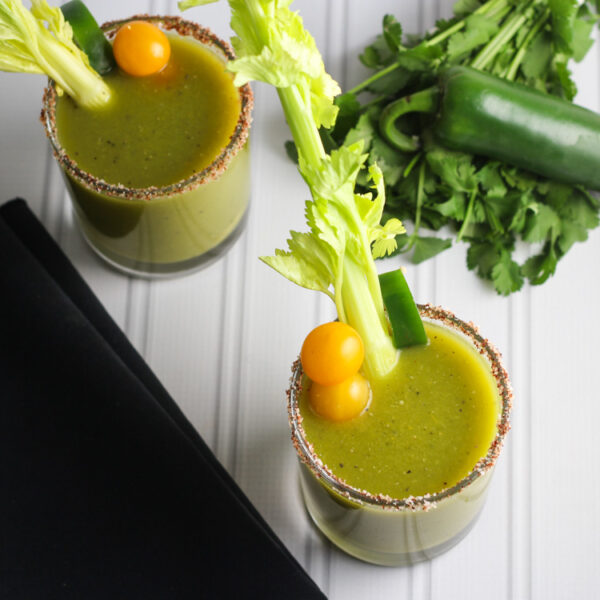 Green Bloody Mary // Rather than typical red tomatoes, Platings and Pairings has used green tomatoes for this Bloody Mary. She's also made jalapeno-infused vodka to give it a spicy kick, then added horseradish, cilantro and cumin for this creative take on the classic brunch cocktail.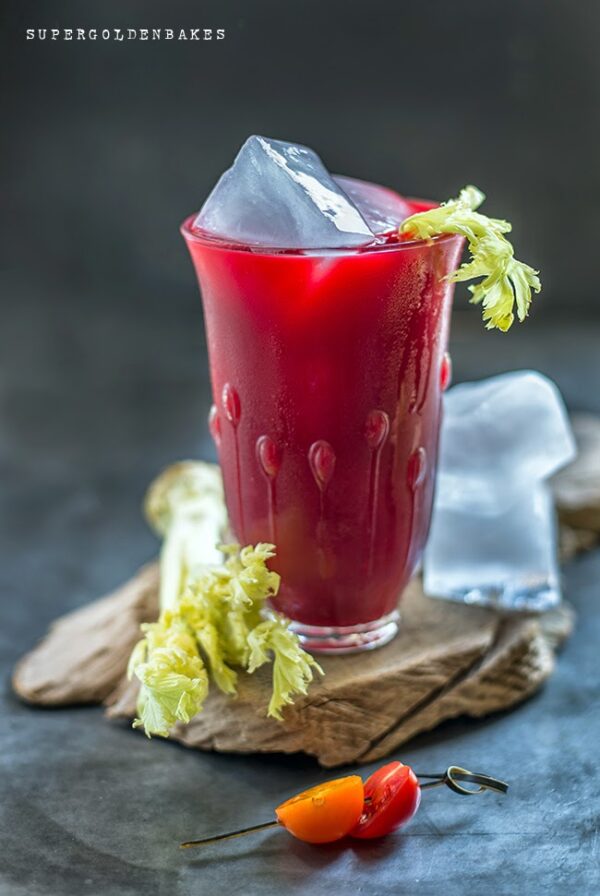 Bloody Mary with a Twist // Super Golden Bakes has given her Bloody Mary a personal twist by adding beetroot juice, brine from a Jalapeno pepper jar and a pinch of cayenne powder.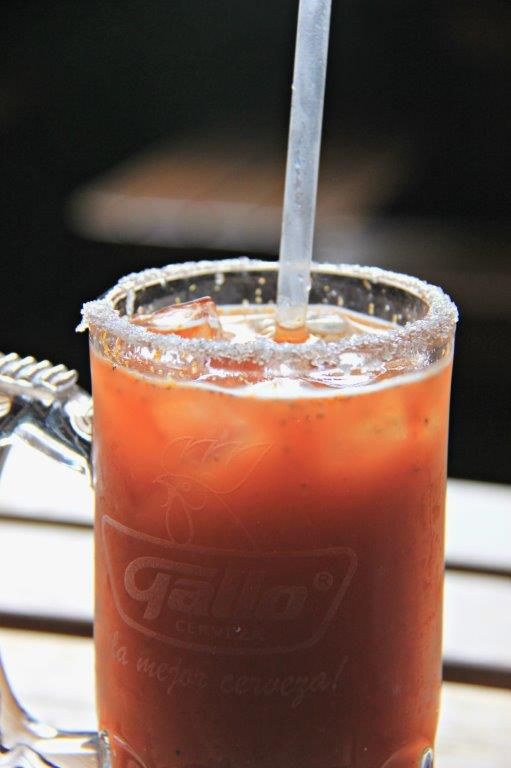 Bloody Mary with Beer // Compass and Fork has added beer to a Bloody Mary, a michelada, to make it perfect for hot climates. They suggest that as you drink the cocktail, you keep topping it up with the cold lager.