From cauliflower to Brussels sprouts, you can make just about any vegetable into deliciously bite-sized tots. Here are all my favorite veggie tots from around the web!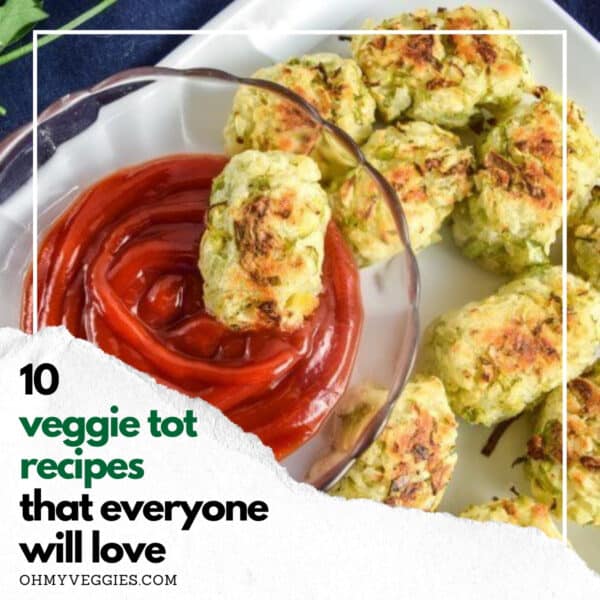 Tater tots may bring back memories of elementary school lunches, but there's so much more to tots than greasy little bites of potato.
Just about any vegetable can be made into tots, and they can even be baked for those of us who are averse to deep-frying.
Serve them with a tasty dipping sauce or two and you've got a crowd-pleasing appetizer that no one can resist.
And if brunch is your thing, be sure to check out our complete Vegan Brunch Cookbook too!
I hope you've found the veggie tots of your dreams in this collection! For more delicious recipes ideas, check out:
Want to save this recipe for later? Click the image below and pin it on Pinterest!