Did you know lavosh is easy to make at home? This thin Middle Eastern cracker bread is the perfect addition to cheese boards.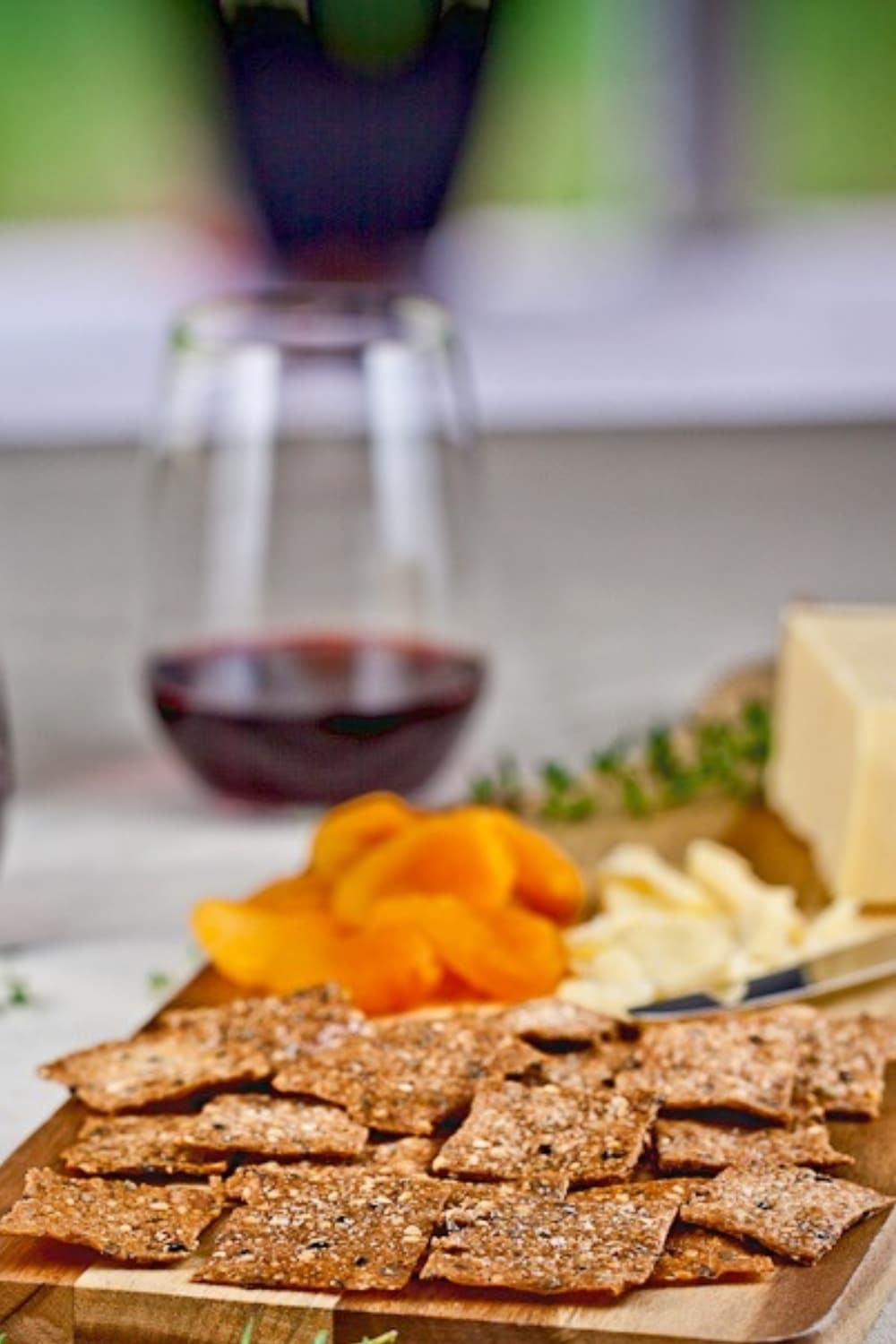 Homemade crackers are a wonderful thing. I always like to have a stash on hand for unexpected questions. Lavosh or lavash,
Lavosh or lavash, however, you pronounce it, is something I used to buy but did you know it's so easy to make at home?
I remember watching Annabel Langbein's The Free Range Cook tv show seeing her making Lavosh and thinking "Wow, that looks surprisingly easy". I bookmarked the recipe, as I do every time I see a great recipe I want to try, however, it wasn't until many months later I actually came to try making my own.  The reason? Well, I have so many recipes bookmarked that if I cooked every day for the next 30 years I probably still wouldn't get through them all.
These Sesame and Cumin Lavosh are well worth your time. It's simply a matter of mixing all the ingredients together in a bowl and then dividing the dough into 4, rolling it out as thinly as you can manage, cutting and then baking.  That's it.  Even better, you can customise your own flavourings, as I did, with Sesame, Quinoa Flakes and Cumin.
The only difficulties I had was getting the dough thin enough without also tearing it when I went to cut it. Annabel suggests rolling the dough out until it's almost see through, and having tried baking batches of various thicknesses, if you are simply going to eat the Lavosh on their own then yes, that is the best way to go.  But if you are planning on topping them with cheese or dips I feel the Lavosh needs to be a bit thicker.  Firstly it needs to be able to support the toppings, and secondly, if it's too thin, well, you don't really get to taste the delicious Lavosh.  When you try making your own try batches of different thicknesses to work out what you like best.
Have you tried making your own Lavosh at home?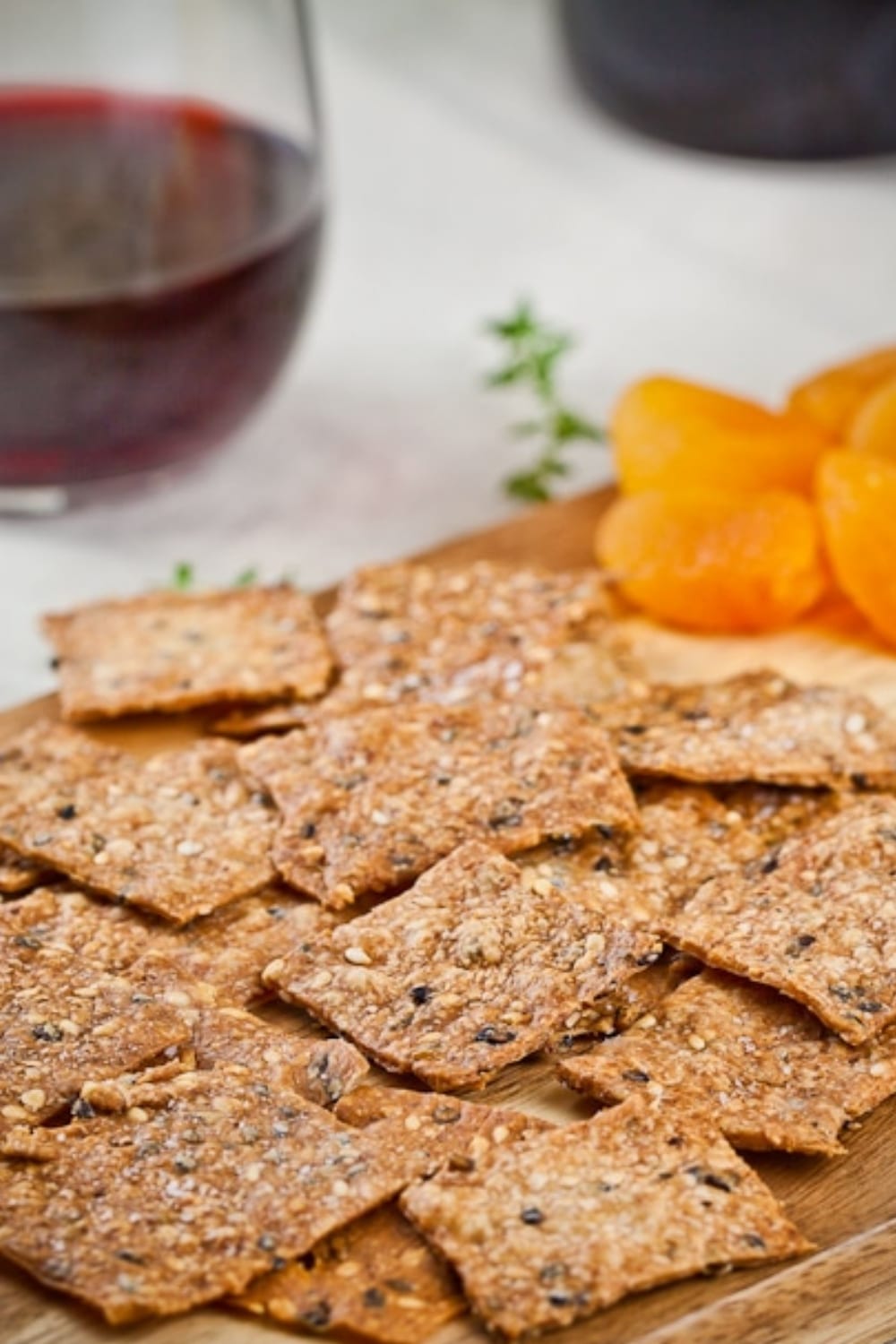 Recipe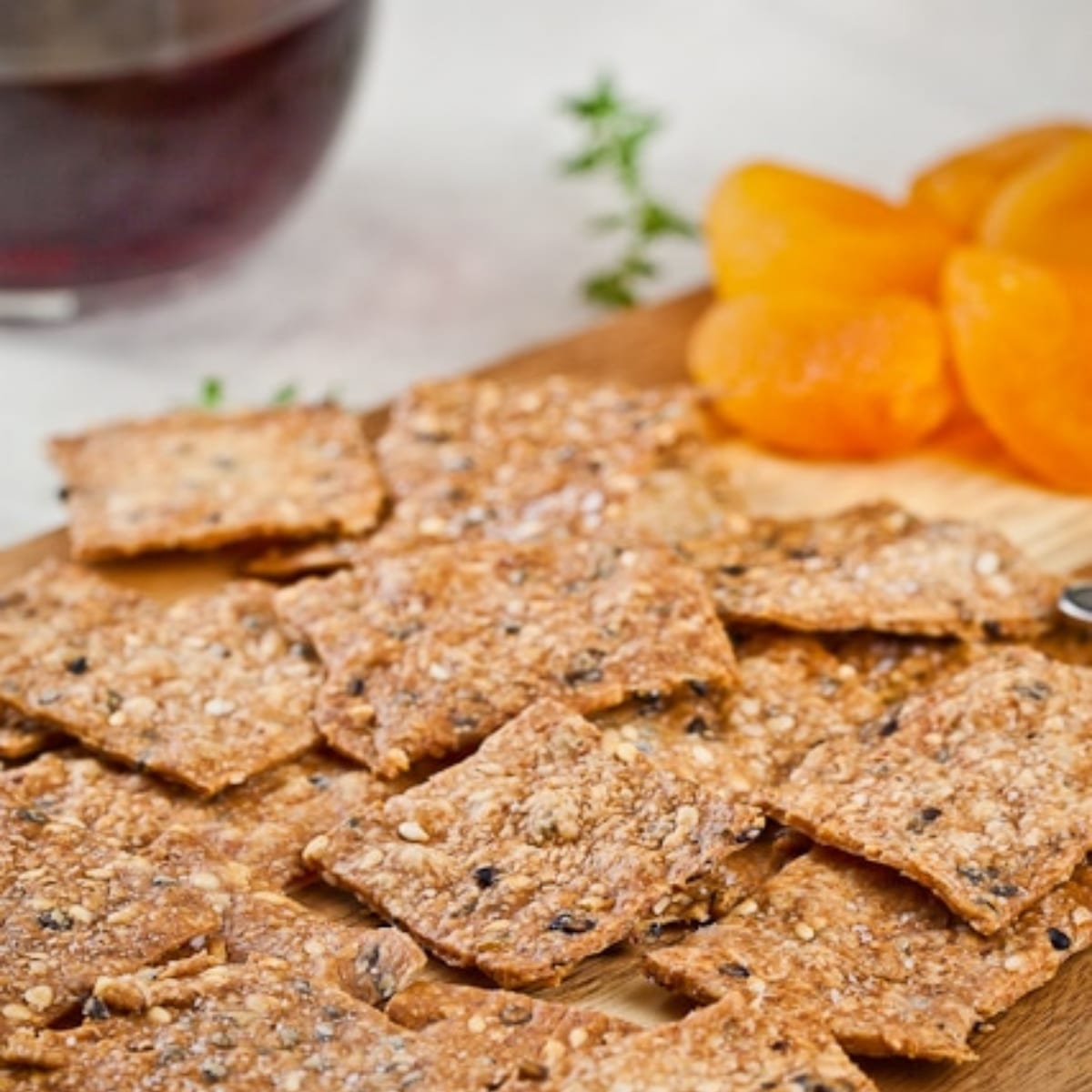 Instructions
Preheat the oven to 165 celsius (330 Fahrenheit) and line 2 trays with baking paper.

In a mixing bowl stir together the flours, sesame seeds, quinoa flakes, cumin and salt. In a jug combine the oils and water together and add to the dry ingredients and mix into a soft dough.

Divide the dough into 4 and roll out between two sheets of baking paper, or a lightly floured workbench as thinly as possible. Cut into you desired shapes and place on the baking tray.

Brush the Lavosh lightly with oil and sprinkle with flaky salt. Bake until crisp and golden – about 12-18 minutes. Allow to cool fully then store in an airtight container.
Nutrition
Calories:
55
kcal
Carbohydrates:
6
g
Protein:
1
g
Fat:
3
g
Sodium:
97
mg
Potassium:
18
mg
Calcium:
10
mg
Iron:
0.6
mg
Craving more veg-friendly recipes?
Shop our collection of vegetarian and vegan cookbooks, including our new Vegan Thanksgiving and Vegan Christmas cookbooks!