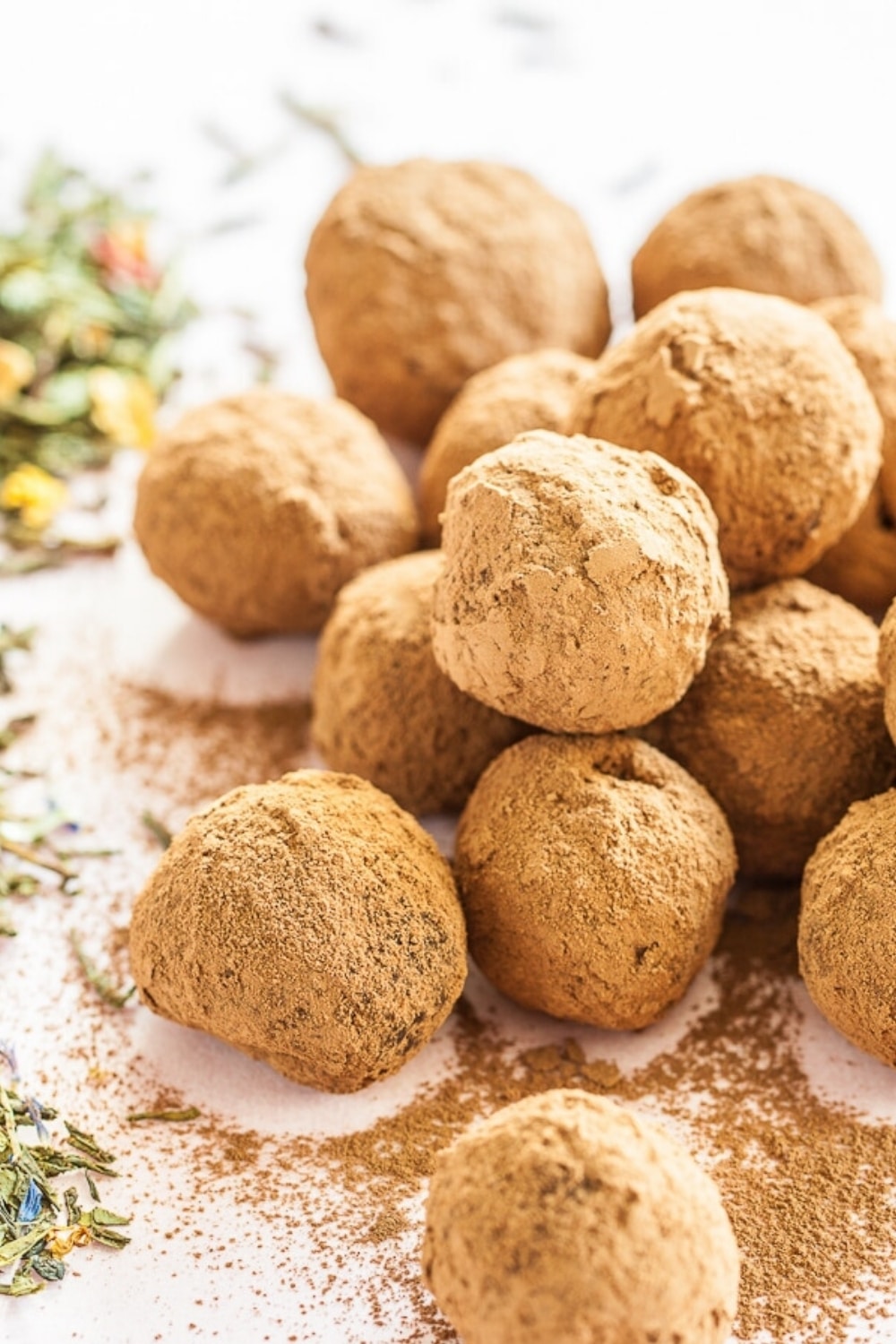 Tea. It's what I start my day with and end my day with. Nothing beats a cup of tea for both it's relaxing qualities and it's ability to soothe your soul. For some tea is so loved and honoured it becomes a ritual in and of itself, and it's easy to see why because there is something almost magical about enjoying a cup of tea with someone, be they a friend or someone you've only just met.
Never a coffee drinker, I've always loved tea. In fact I love it so much my fiance says we have a tea shop in our pantry due to the sheer number of teas I have amassed in there. My favourite tea changes with the season, at the moment it's Lemongrass and Ginger due to it's wonderful winter warming qualities, but at the start of my day it's hard to pass up a cup of Earl Grey tea. Which for me is a green tea based Earl Grey.
There are several stories about how Earl Grey tea came about, but what is undisputed is that Earl Grey tea is named after the 2nd Earl Grey, who went on to become British Prime Minister in the 1830's. The story of how the tea came about, according to the Grey family, was that the tea was specially created by a Chinese mandarin for Lord Grey to suit the water at Howick Hall, one of the families homes, and it used bergamont to offset an excess of lime in the local water. Lady Grey then went on to serve the tea to guests at her home and it proved so popular that she was asked if it could be sold to others, which, apparently, is how Twinings came to market Earl Grey tea.  Whatever the truth behind the history of Earl Grey there is no doubt as to it's wonderful uplifting qualities, thanks to the inclusion of bergamont.
My first experience of Earl Grey chocolate truffles came about thanks to my dear friend Caro. When Caro lived in Sydney I travelled there at least once a month for work and we would meet up and go out for the most extraordinary dinners, lunches and deliciously indulgent treats. Being devout foodies, we would spend hours at dinner plotting which bar we would go to next for their delicious cocktails, or where we would visit for desserts, but my favourite memories of our times together are the times that Caro cooked for me. Being an ex pastry chef, and an amazingly talented cook, her food was so delicious it often put what we ate at restaurants to shame.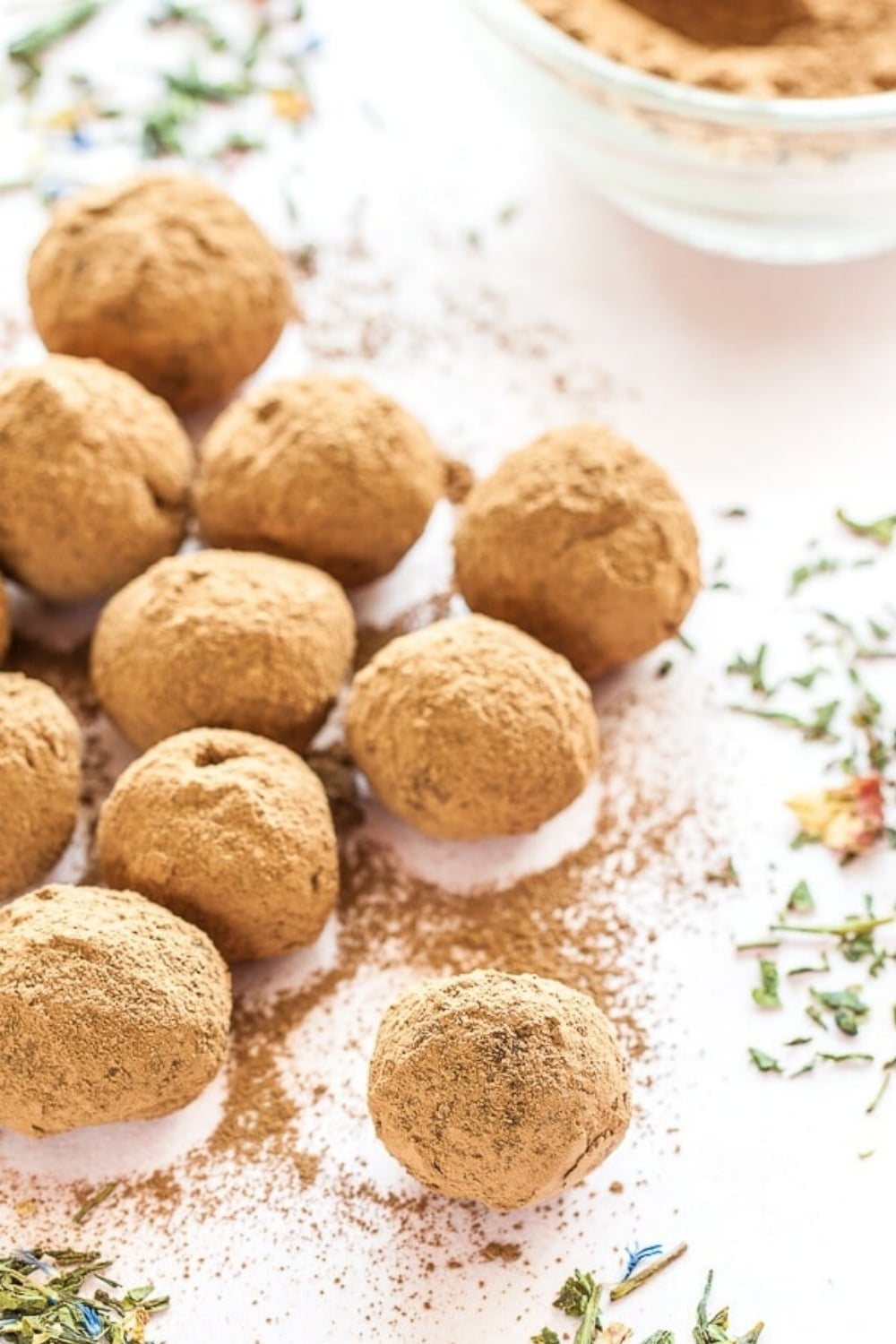 The day Caro gave me some of her precious Earl Gray chocolate truffles I was still at work, preparing for a stressful and important client presentation later that afternoon. We'd been corresponding via SMS, organising where what time I finished work and where we would go for dinner that night when she mentioned she would stop by to deliver what she called "much needed sustenance" to get me through my client presentation. She stopped by the office with a beautifull presented box wrapped in a red bow and lined with orange tissue paper and inside were the most gorgeous truffles that she had made. The box consisted of two flavours, dark chocolate flavoured with Earl Grey tea and white chocolate flavoured infused with lime. While both were delicious the Earl Gray were my favourite and in fact the memory of how amazing they were still lingers with me. Isn't it wonderful how food can do that?
While sadly I don't have Caro's truffle recipe, I decided to put together my green Earl Grey chocolate truffles in tribute to her.  If you haven't made truffles before don't be fooled into thinking they are difficult. In fact they really are quite easy with only a few ingredients required and a couple of steps involved in their assembly. And the best thing about making your own truffles is the ability to customise them with whatever flavour takes your fancy. They also make a wonderfully personal and touching gift!
So tell me, what is the most memorable food gift you have ever received from a friend?
Have you entered my KitchenAid Stand Mixer give away yet? Don't forget to get your entry in for a chance to win a KitchenAid Artisan Stand Mixer in the colour of your choice valued at $749!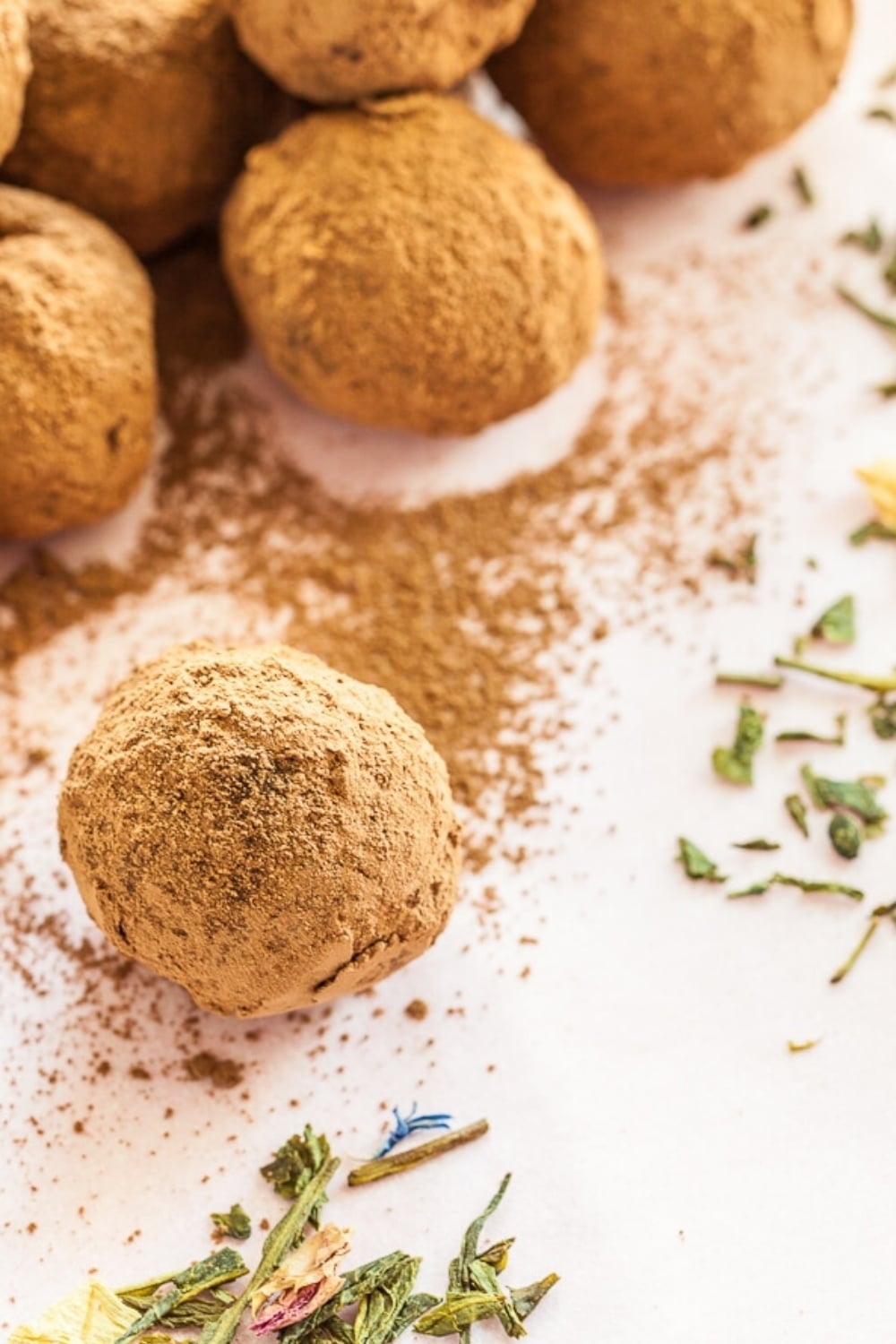 Recipe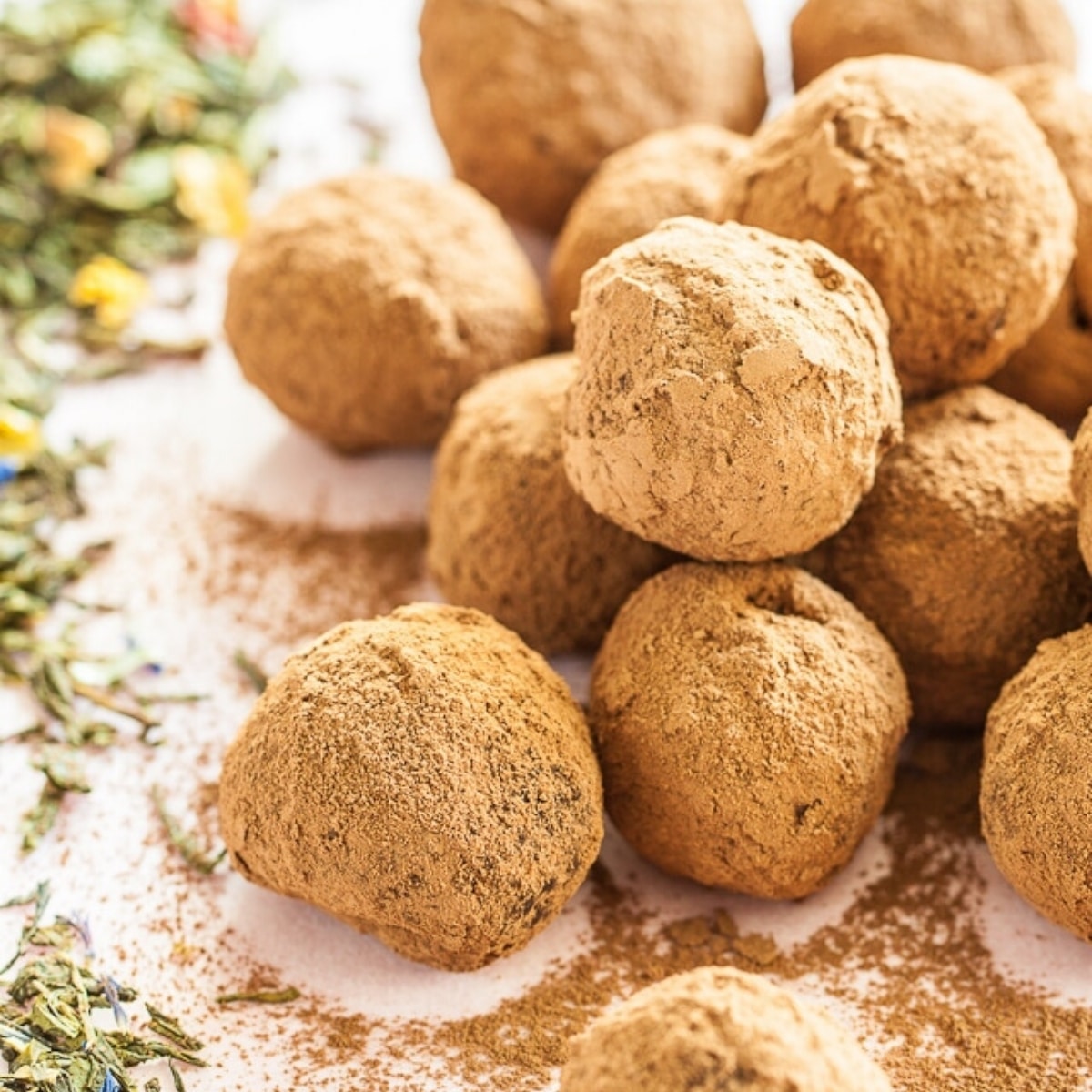 Ingredients
160

ml

of cream

30

g

of unsalted butter

3

tsp

green Earl Grey tea leaves

preferably loose leaf

180

g

of 70% cocoa chocolate

chopped

1

cup

cocoa powder

sifted
Instructions
Bring cream and butter to a boil in a small heavy saucepan and once boiling add the tea leaves and set aside for 10 minutes to infuse.

Place the chopped chocolate in a bowl and return the cream to the heat and bring to a simmer before removing from the heat and pouring through a fine mesh seive over the top of the chocolate. Press the tea leaves to extract all the cream. Stir with a spoon until smooth and then cover with cling film and refrigerate for 3 hours or until firm.

Place the cocoa powder in a bowl and use a melon baller to scoop out the truffles from the ganache and roll in your hands to form a ball before lightly dusting with cocoa powder.

Store the dusted truffles in an airtight container in the refrigerator for 1 week.
Notes
Dust your hands with the cocoa powder to help prevent your hands from becoming a sticky mess. If you would like to use a black Earl Grey tea reduce the tea leaves to 2 tsp as black Earl Grey is stronger in flavour. Also if using Milk Chocolate in place of Dark Chocolate reduce the green Earl Grey to 2 tsp as the milk chocolate is not as strong in flavour.
Nutrition
Calories:
57
kcal
Carbohydrates:
6
g
Protein:
2
g
Fat:
4
g
Saturated Fat:
3
g
Cholesterol:
11
mg
Sodium:
13
mg
Potassium:
173
mg
Fiber:
3
g
Vitamin A:
130
IU
Calcium:
19
mg
Iron:
1.5
mg
Craving more veg-friendly recipes?
Shop our collection of vegetarian and vegan cookbooks, including our new Vegan Thanksgiving and Vegan Christmas cookbooks!