Spring is in full swing which means Easter is right around the corner. While many people think of ham and jelly beans at Easter time, there's a whole world of Easter-worthy vegan dishes out there too!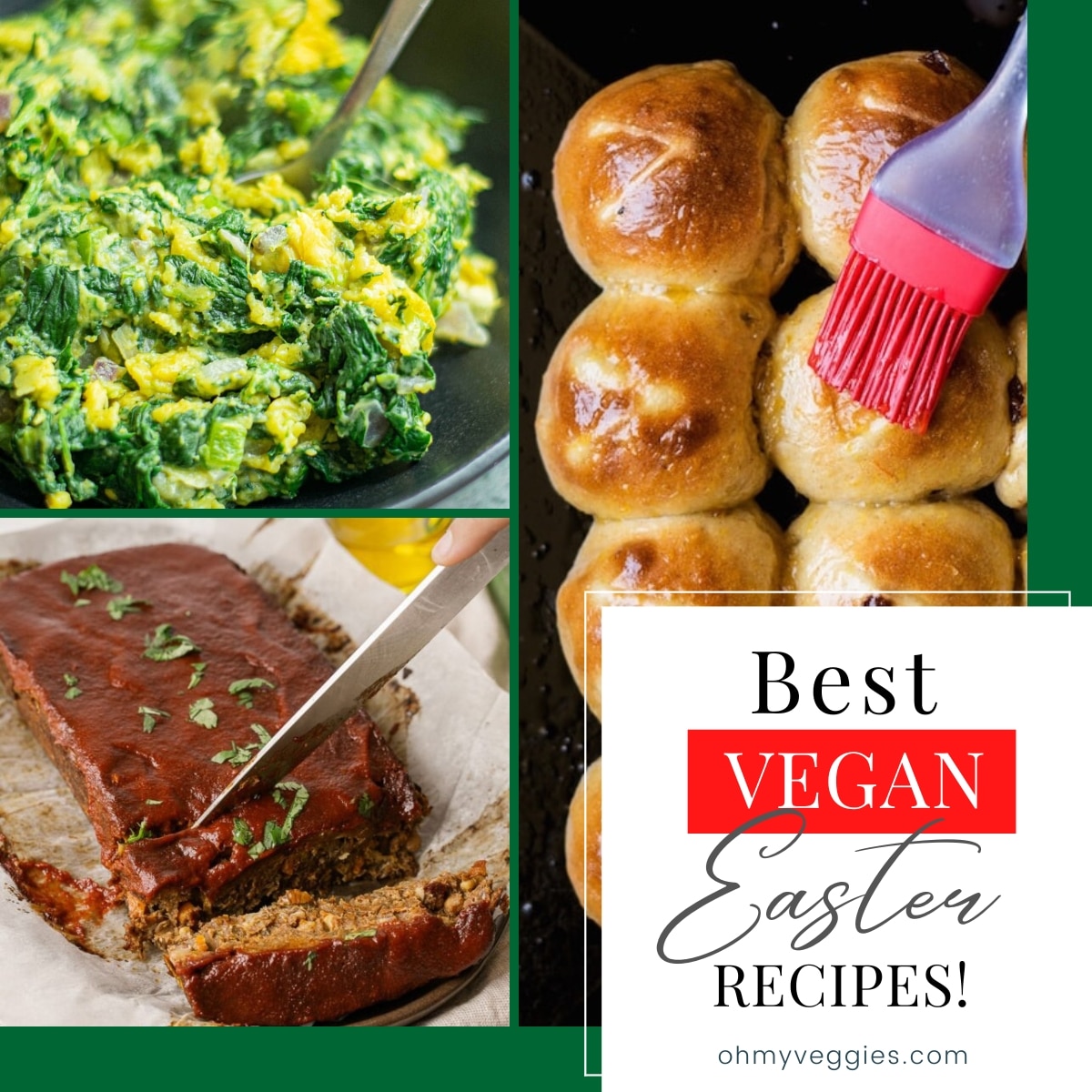 Easter is a great opportunity for a vegan feast, because of all the delicious seasonal spring fruits and veggies - like carrots and lemon and strawberries.
Whether you celebrate Easter by going to church or by hunting for eggs, it's a great time to try out some new dishes.
We've picked our favorites vegan Easter recipes to share here, but make sure you head over to VegKitchen to find even more vegan easter recipes for your brunch and dinner menus.
Best Vegan Easter Recipes
Here's a collection of vegan recipes to make your Easter Sunday that much more delicious!
And if you're still searching for the perfect recipes, be sure to check out my new Vegan Brunch Book! It's the easiest way to plan the ultimate vegan friendly Easter Brunch.