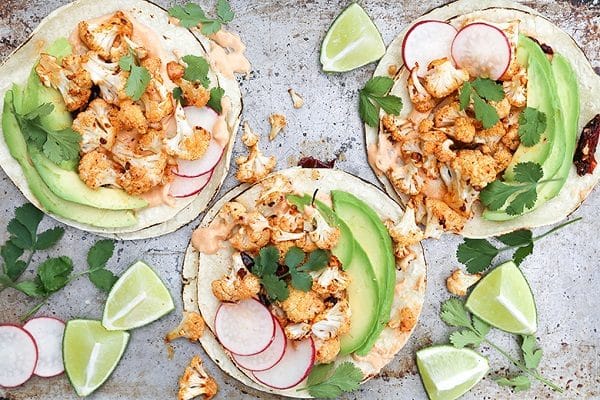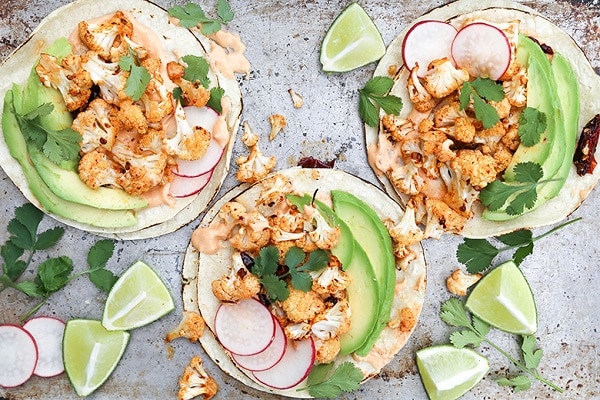 Having one of those nights where you can't even? There's no reason to run to a restaurant and order the most unhealthy thing you can find. There are plenty of vegetarian recipes that are so easy and delicious, you can't help but make them. From super easy bean tacos to brainless butternut squash soup, there's sure to be one of the easy vegetarian recipes below that you can make after even the longest of days. Here are the best easy vegetarian recipes for dinner.
Simple kale and black bean burrito: It doesn't get much easier than making a wrap for dinner. One of the best easy vegetarian recipes for dinner, this recipe stuffs tons of kale into the wrap, along with avocado and a layer of black beans. You heat up the beans with minced garlic for flavor and toss the kale with flavorings like lime juice and cumin.
Vegan Italian meatball sub dinner: Sandwiches are an easy option for any dinner. This recipe makes it easy by buying pre-made veggie burgers and simply rolling them into meatballs for the sub. How simple is that?
Super easy sesame soba noodles: Pasta dishes are always a favorite when you're trying to make dinner quickly. Simply boiling some soba noodles and adding a bottled sesame ginger dressing makes up most of this recipe. Some added fresh veggies like shaved carrots and scallions round out the dish.
Three bean tacos: Tacos are another easy favorite on rushed nights. And cooking with beans makes it even easier, since you just have to warm them up. The recipe even calls for packaged taco seasoning for ease. It calls for black beans, red kidney beans and pinto beans, but feel free to use your favorites.
Spicy black bean soup: Soup can be a simple idea for dinner. This recipe has a 45-minute cook time, but it's not overly complicated. It requires cooking some base veggies like celery, adding beans, seasonings and broth and then cooking for about 30 minutes. Then you blend everything together at the end.
20-minute lentil curry dinner: Served over a bed a couscous, this easy recipe has you eating in less than a half hour. It also calls for a bottled Indian simmer sauce, adding to the ease of this dish. This recipe allows the couscous to sit in hot water to soften while you throw together the rest of the dish.
20-minute butternut soup and hummus wrap dinner: If you want easy, just add some hummus to a wrap. On the side of that is soup that just requires pouring from a box. That's right, when you feel really lazy, there's no shame in just getting some organic butternut squash soup from the box.
Grillable veggie burger: If you're sick of veggie burgers falling apart on the grill, try this recipe. It just requires that you mix a few ingredients together like panko breadcrumbs, walnuts, sautéed onion, black beans, barbeque sauce and brown rice, and then mush the mixture into patties.
Pesto and mushroom-stuffed sweet potato dinner: It doesn't get any easier than throwing things into a halved sweet potato. Jar pesto forms the base of this dish, making it even easier when you're trying to cut dinner prep time.
The easiest whole wheat pizza dough: Pizza isn't terribly complicated to make at home, especially if you use a canned tomato sauce. The dough is the most complicated part, and this recipe shows you how to whip up a fast dough with the help of your blender. Other than that, this is one of the best easy vegetarian recipes for dinner.