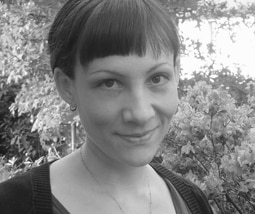 Alissa
Managing Contributor
Alissa is a vegetarian and former intellectual property attorney turned professional food blogger. She's recently directed the installation and taken creative control of a small vegetable garden in her back yard, just outside of Philadelphia, Pennsylvania. Alissa's vegan cooking blog, Connoisseurus Veg, is one creative outlet where she crafts delicious vegan recipes that she hopes everyone can enjoy, vegan, vegetarian or omnivore. When she is not stirring sizzling sweetness in a cast iron skillet, she'll likely be found around the pottery studio, yoga studio, or knitting studio (sofa). A day that includes reading with her two cats, entertaining friends at a dinner party, sampling a new recipe with her husband and/or watching a quirky movie is a good one.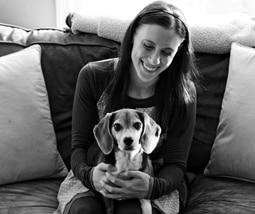 Ashley
Contributor
Ashley is the blogger behind Cook Nourish Bliss, where she shares healthy, whole foods along with a few indulgent treats. She is a recipe developer and photographer who loves to play in the kitchen and create vegetarian meals that will please even her meat-loving husband (and that go over without complaint!). Ashley believes in approachable recipes with real ingredients – eating healthy, with some decadence thrown in here and there. She lives in central North Carolina with her husband and spoiled, ever-hungry, adorable little beagle.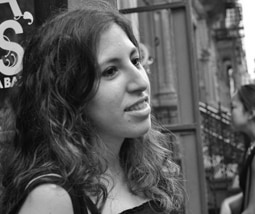 Joanne
Contributor
Joanne is a vegetable and cupcake-loving MD/PhD student living in NYC. She's also the writer, photographer, and eater behind Eats Well With Others – a vegetarian food blog, where meals are always served with a bit of laughter on the side. Joanne has a penchant for hyperbole and a (not so) secret love for trashy reality television. When Joanne isn't in the kitchen, she can often be found running in Central Park or hanging out with her fiancé in their Upper East Side studio.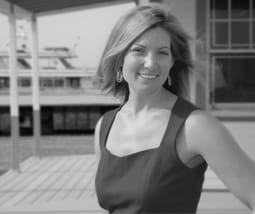 Liz
Contributor
Liz is a former scientist turned food blogger who is obsessed with coastal living, her dog and anything covered with maple syrup. Her blog, Floating Kitchen, is where she shares seasonally inspired recipes made with real ingredients. Equally smitten with kale and chocolate, Liz's blog contains recipes ranging from healthy salads and main dishes, to indulgent desserts and creative cocktails. When she's not in her kitchen, Liz can most likely be found walking the beach (with her camera and dog in tow), binge listening to whatever podcast she is currently crushing on.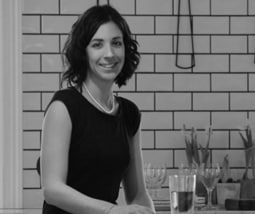 Katie
Nutrition Contributor
Katie Trant, MSc, is a university-educated nutritionist, professional writer, and the mind behind The Muffin Myth - a vegetarian food blog all about approachable nutrition and healthy food for busy people. Katie has always loved to cook, and as a nutritionist, she loves to help people find their path to healthy eating, believing firmly in a real life, fad-free approach to nutrition. Originally from Vancouver, BC, Katie now lives in Stockholm, Sweden, and enjoys gallivanting around Europe on weekend adventures with her husband.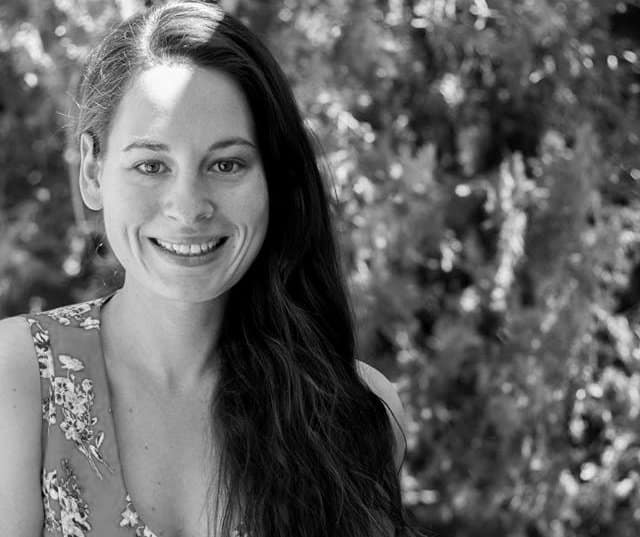 Isadoara
Contributor
Isadora Lassance is the blogger behind She Likes Food, where she shares vegetarian and gluten free recipes with tons of vegan options too! She loves coming up with colorful, creative and flavorful recipes that everyone will love, not just vegetarians. She enjoys cooking with seasonal vegetables and her favorite ingredient is the sweet potato. When she isn't in the kitchen, you can find her hiking in the saguaros, attempting to garden or watching Top Chef. She lives in the middle of the Sonoran desert with her husband, young son and orange tabby named Cheeto.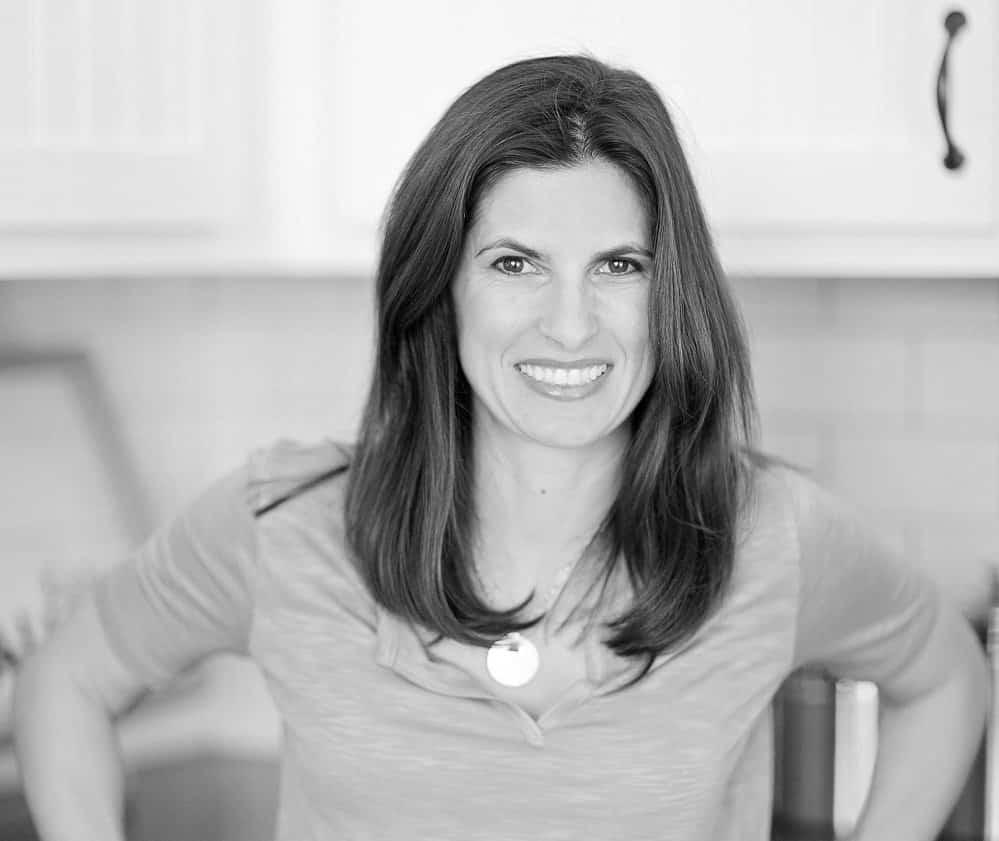 Sophia
Contributor
Sophia DeSantis is the founder of Veggies Don't Bite, a plant-based food blog that shows how leaving out animal products, gluten and (refined) sugar does not mean leaving out delicious flavor. She believes that she simply creates good food that just happens to be vegan. She welcomes all types of eaters so they can see how long-time favorite foods can still be enjoyed in a healthy, wholesome, whole food, plant-based way. Sophia has been featured on many online websites, including Foodgawker, Finding Vegan, BuzzFeed, Huffington Post and Red Tricycle, to name a few, along with guest posts on a variety of other sites and features in print in multiple magazines. Through her website, she hopes to reach people interested in making a positive health change in their life. She loves working with families, especially those with children, because establishing healthy choices early in life will lead to a lifetime of good habits. She lives in San Diego where she tames three young boys and one husband, and lives life to the fullest every day. Her motto is eat, play, relax, repeat.
Nicole
Contributor
Nicole is a food photographer and stylist who works in her home studio high up in the Colorado Rocky Mountains just west of Denver. She loves to cook and bake (whether it's her own recipes or someone else's) and blogs about what she does on her website nicolebranan.com. When she's not in the kitchen or behind her camera, you can find her outdoors, hiking, snowshoeing or canoeing in the mountains.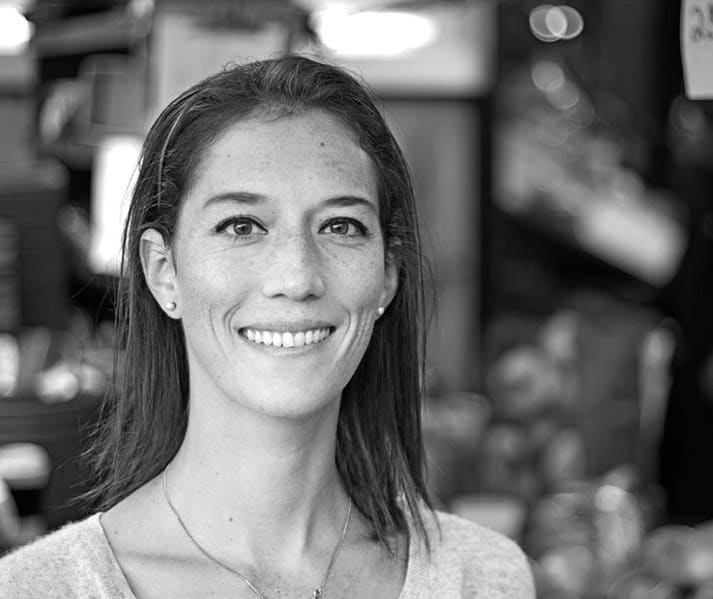 Lorena
Contributor
My name is Lorena and I am…well….many things. I am German Peruvian, I am a researcher, I am a university graduated translator, I am a globetrotter, I am a natural living enthusiast but most of all…I am a mother, a wife, a real food lover and a self-proclaimed cook caring for my family's health. Come join me over at Green Healthy Cooking where I offer real food recipes made out of 95% unprocessed food. Only 95% because let's be realistic, not all of us have a mill to grind grains and make flour in the kitchen corner or a cow to milk in the entry hall way. So, I'm keeping it real in a real world scenario where all of us have about 39372920 other things on our daily to-do-list after "preparing a healthy meal." I do keep it as unprocessed as possible though. The more you make from scratch the healthier you will be and the better you will feel.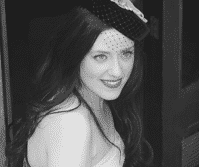 Kate
Contributor
Pushing far beyond the boundaries of traditional carrot cake, Kate Hackworthy puts vegetables into scrumptious cakes, muffins, biscuits, tarts, brownies, pastries and even ice cream. Author of award-winning site Veggie Desserts, Kate is also columnist for Vegetarian Living magazine, writing about healthy recipes for kids. She has been featured in mainstream press including the Guardian, Cosmopolitan and Grazia, and counts Nigella Lawson and Jamie Oliver among her followers. Kate has just released her debut cookbook, Veggie Desserts and Cakes - with 60 recipes for creative and delicious desserts with vegetables.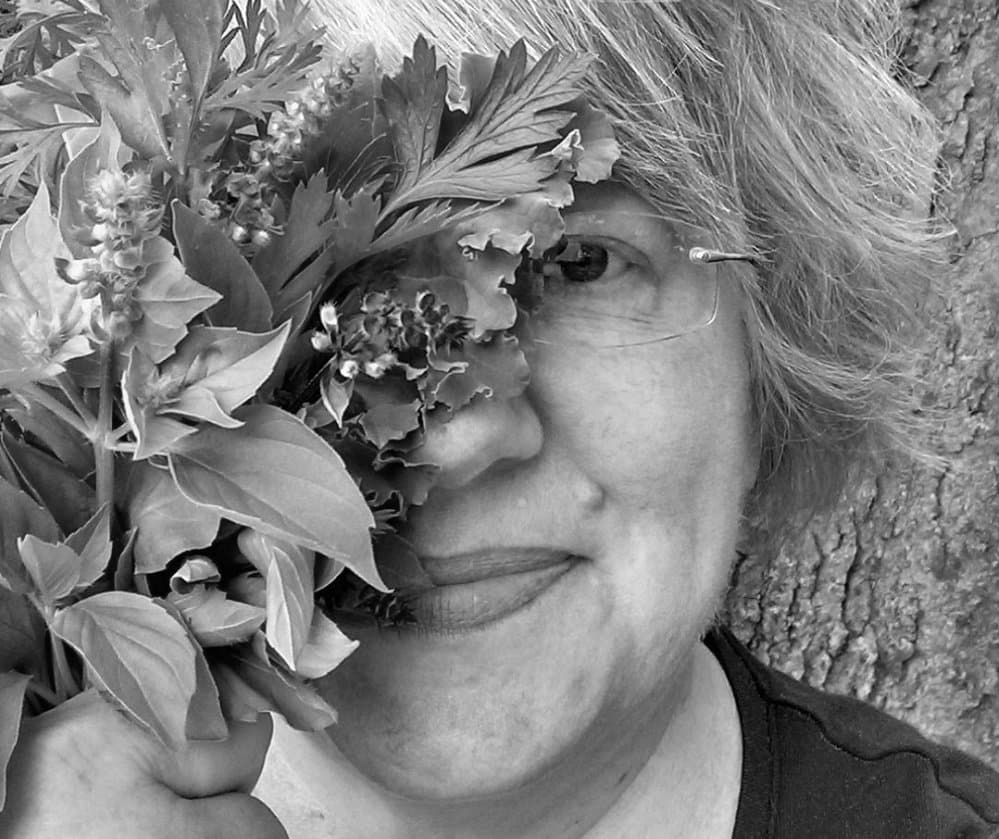 Karen
Contributor
Karen is a freelance writer, obsessed gardener, and seed-to-kitchen cook in Cincinnati, OH, home to Graeter's ice cream and the perfect weather for growing her favorites veggies in her own backyard. When she's not hovering like a mama bear over her heirloom tomatoes, butternut squash, chili peppers, and basil plants, she's creating recipes for her blog, SoupAddict - plus a new vegetarian site, launching soon - both outlets for her love of plant-centered meals.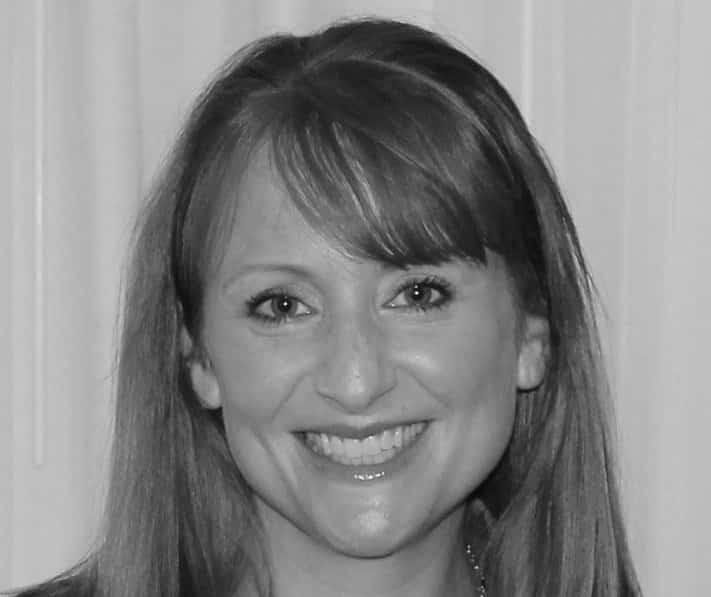 Jenn
Contributor
Jenn is a wife and mom of 3 (9 yr. old son and 5 yr. old twin daughters). She loves to read, drink coffee, sing along to the radio in her car, practice yoga on an early weekend morning, and sneak chocolate after the kids are in bed. Most of all, she loves to cook. She reads cookbooks like novels and she loves experimenting in the kitchen by making standard American favorites healthier. Jenn shares her recipes on her blog, Veggie Inspired.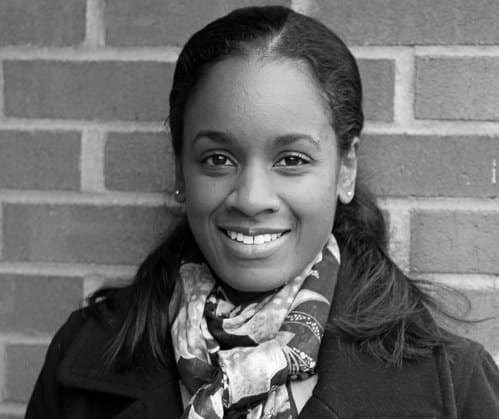 Gwen
Contributor
Gwen Leron is a writer, web editor, and web content manager. On her website, Delightful Adventures, she shares easy, delicious, plant-based and gluten-free recipes with her readers. She also shares travel tips and stories as well as info about local attractions/events in her home city, Ottawa. Connect with Gwen on Facebook, Twitter, Instagram, and Pinterest.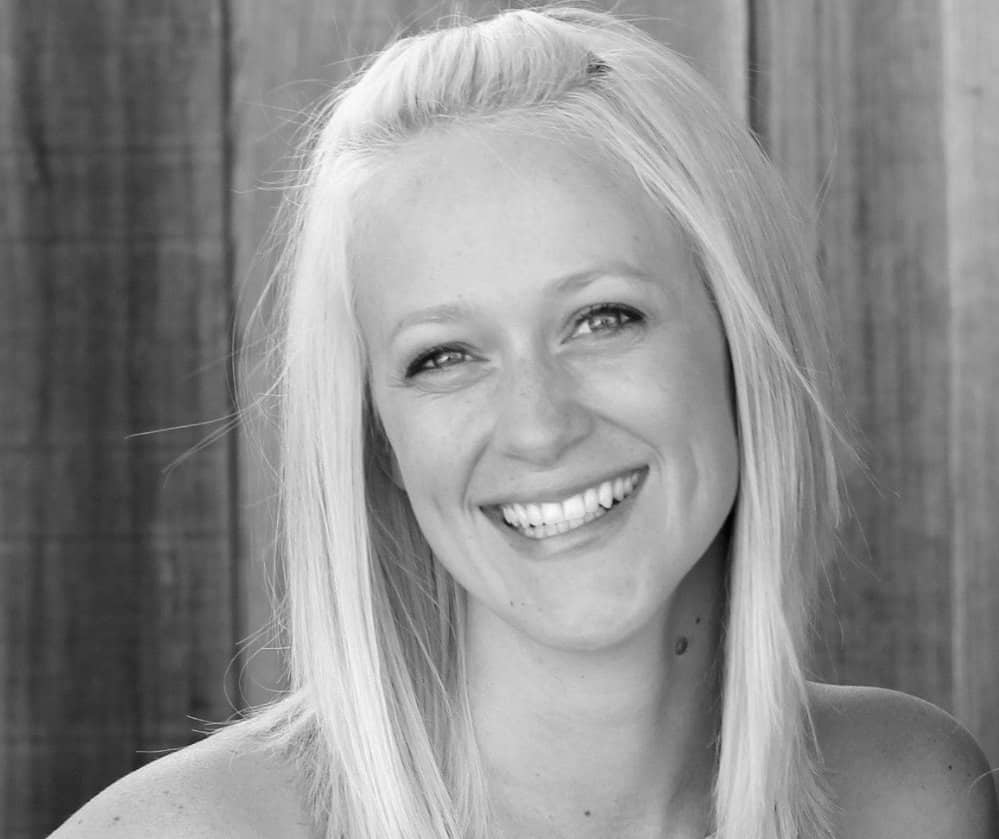 Emily
Contributor
Emily is the creator the creator of Rainbow Delicious, a blog devoted to colorful weekly meal plans, seasonal foods and all things delicious. She shares seasonal, produce-inspired recipes that are practical, healthy (mostly!) and vibrant. When Emily is not cooking, she enjoys running, yoga, gardening, listening to podcasts, and spending time with her husband and their three beautiful children.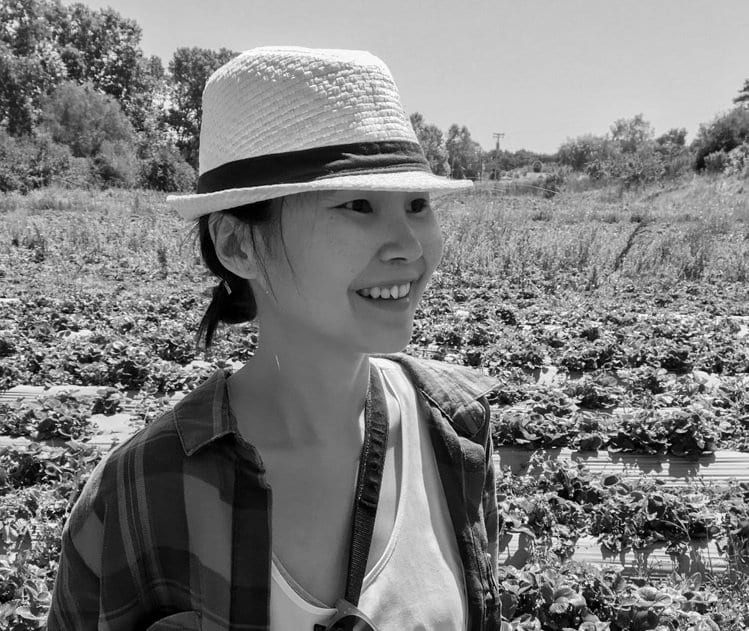 Christine
Contributor
Christine is a freelance writer by profession and a food enthusiast by passion. She loves sharing wholesome plant-based recipes with an Asian twist using local, seasonal ingredients on her blog, Vermilion Roots. Based in the San Francisco Bay Area, she enjoys traveling, going to the farmer's market, and volunteering at local organic farms.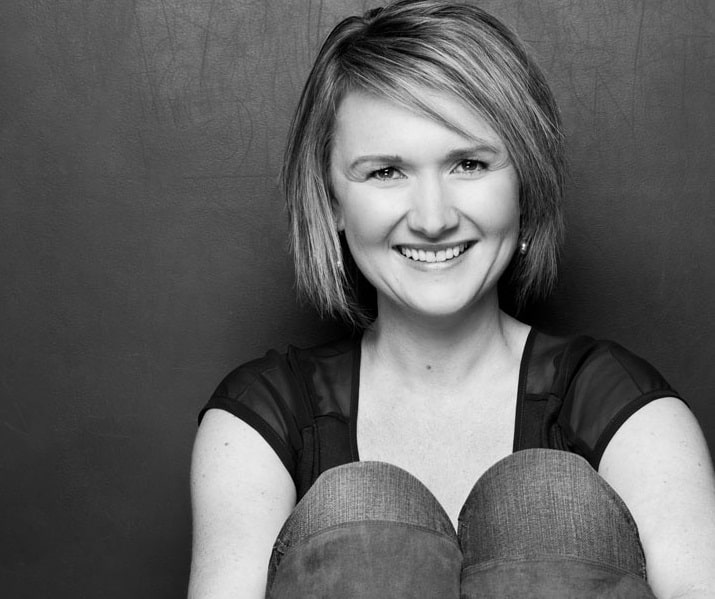 Abra
Contributor
Abra is a chocolate eating, real food loving, functional nutritionist who believes in an approachable positive approach to healthy eating. Her blog, Abra's Kitchen, focuses on real food recipes (mostly plants) that are easy to execute and overflowing with both flavor and nutrition. She lives in New York City with her pup, Penelope Pancake, and when not cooking she loves to travel, sing show tunes, and tap dance.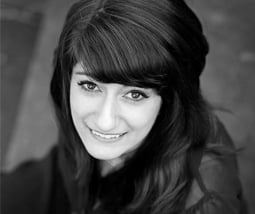 Rikki
Photographer
Rikki is a freelance photographer and stylist specializing in food, still life and interiors. Growing up with a mother who was always in the kitchen and a father whom attended the Culinary Institute of America, Rikki fell in love with cooking and baking at an early age. After attending the Hallmark Institute of Photography in western Massachusetts, she seamlessly combined her love of food and photography. Rikki currently splits her time between New York's serene and beautiful Hudson Valley and the hustle and bustle of New York City.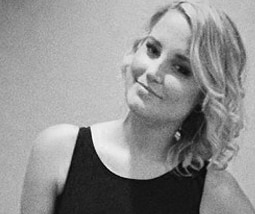 Jenna
Recipe Tester
Jenna is an avid food enthusiast living in Nashville, TN. She has been involved in the food industry for most of her life, spanning from working in restaurants to designing grocery ads. Graphic design is her profession, but her heart lies in cooking and trying new recipes. When she isn't working or cooking, she likes to read, watch movies and spend time out on the town with friends. Some people like to work out to relieve stress ... Jenna chooses to cook.