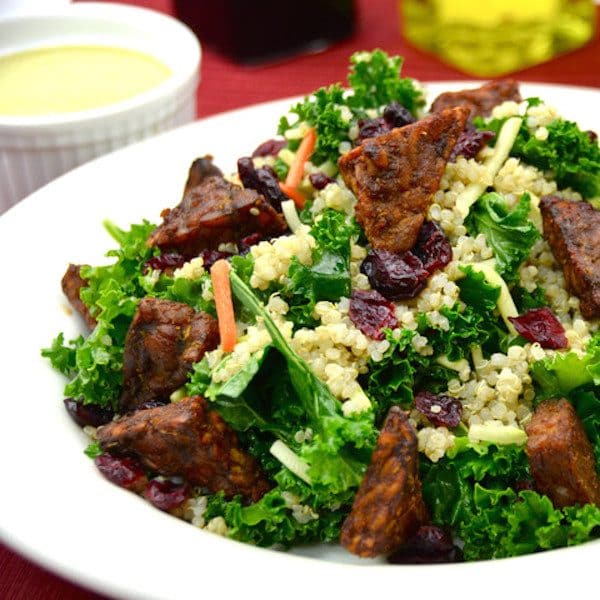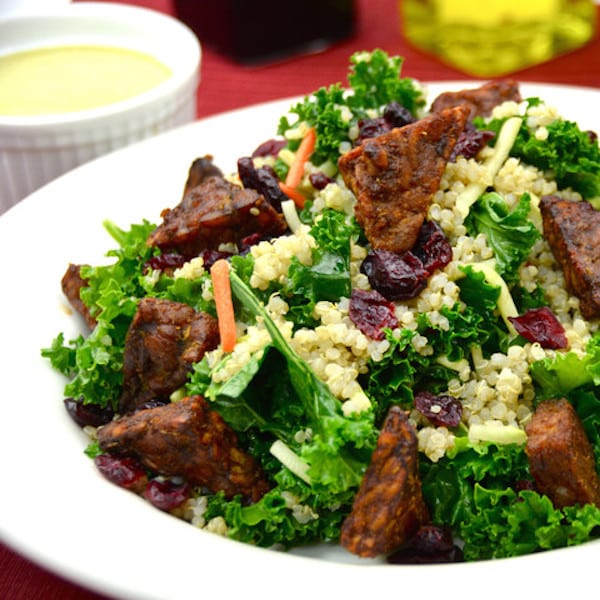 It can be so hard eating well this time of year. Temptation is everywhere! First there's Halloween candy, then all that Thanksgiving food, and after that, it's non-stop cookies and sweets leading up to the holidays. And then there's the cold weather that has us craving warm, filling meals—casseroles are delicious, but not exactly the healthiest option out there.
Veestro is a plant-based meal delivery service that ships healthy heat-and-eat meals straight to your home. They have meal packs, weight loss plans and juice cleanses—or you can pick and choose what you want and order a la carte. We were able to try a selection of Veestro items and enjoyed them all. Meals like Red Curry with Tofu, Golden Chickpea Stew (our favorite!), and Breakfast Burritos make sticking to a healthy vegan diet effortless and tasty too. And did we mention they have desserts? Because: Chocolate Cheezcake.
In addition to being entirely plant-based, Veestro's meals are GMO-free and made without preservatives. They're shipped on dry ice; we were surprised to find that the meals shipped to us on Monday were still frozen when they arrived on Thursday afternoon! Once you receive your shipment, pop everything in the freezer and heat it up when you're ready to eat.
So easy, right? If you have trouble eating healthy during the holiday season, having some Veestro meals on hand is the perfect way to help you stay on track.