You know how sometimes you get to the last few bites of a meal and you feel a little sad because you don't want it to end? (You do, right? That's not just me?) We had a lot of those kinds of meals this week. It was glorious. And full of peanut butter.
Here's what I ate this week: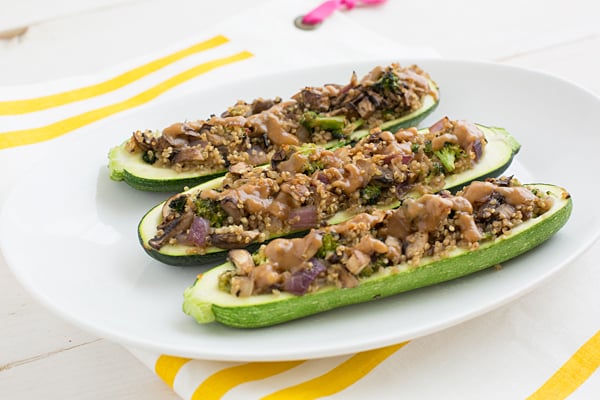 Stuffed Zucchini with Creamy Peanut Lime Sauce from Dishing Up the Dirt // I have my own go-to stuffed zucchini recipe that I make every summer, but I'm going to have to add this one to the rotation. Because: peanut sauce! !!! (And quinoa too!) I have to confess, I totally messed up the peanut sauce, though. I was making the recipe in half and got distracted and ended up cutting some of the ingredients in half and forgetting to with others. This was still amazing though. Amaaaazing!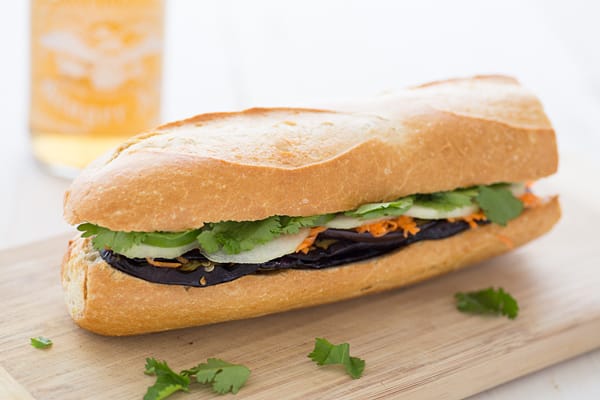 Grilled Eggplant Banh Mi Sandwich from Cooking Light // I've never had a banh mi before because I'm not big on mayo (unless it's made with cashews, in which case YES PLEASE), but this banh mi has a sauce made with peanut butter instead. So good!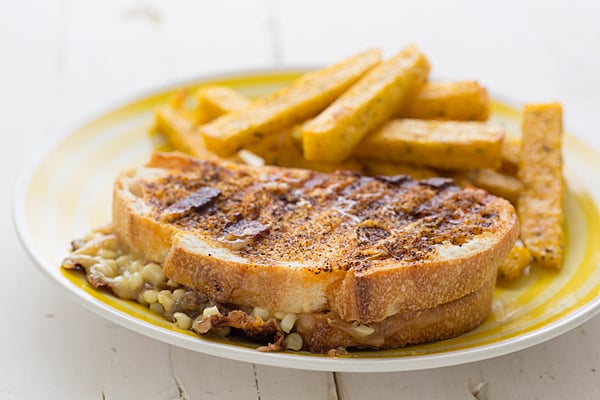 Sweet Corn Grilled Cheese with Smoked Gouda, Scallions, and Chile Butter from Panini Happy // We had these with polenta fries and while mine kind of oozed out all over the place because I knocked the top slices of bread off when I closed the lid on my Griddler, these were incredible. Corn! In a sandwich! Best idea ever.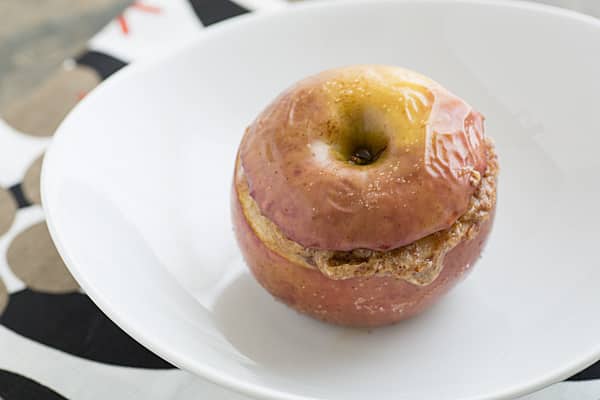 Almond Butter Baked Apples from Spicie Foodie // We had an extra apple and lots of almond butter, so Chris made this while I worked on dinner and we split it for dessert. This is kind of the trifecta for perfect desserts: easy, tasty, and healthy.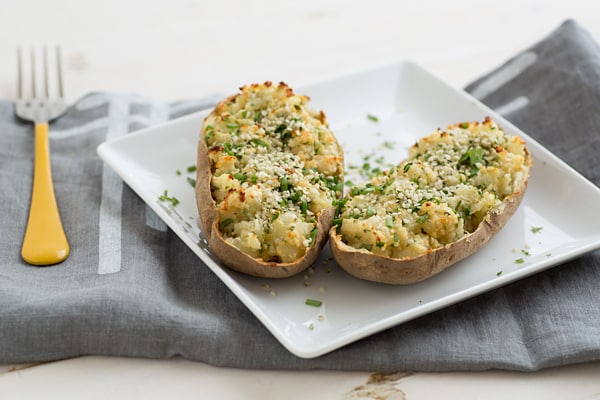 Herb and Hemp Stuffed Potatoes from Vegetarian Times // Okay, yes, these sound very strange, but they were good. They're a little high in the calorie department, so they're the kind of baked potato you have as a meal.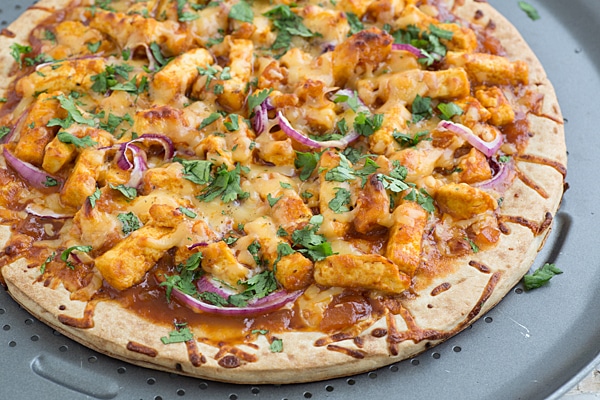 Barbecue Tofu Pizza from Kitchen Treaty // I had the idea to make a pizza with my baked barbecue tofu for a while, but Kare beat me to it. Make this! Make it now! I used some of the leftover smoked gouda from the grilled cheese and I used premade crust which YES is not as good as homemade, but this week has been crazy.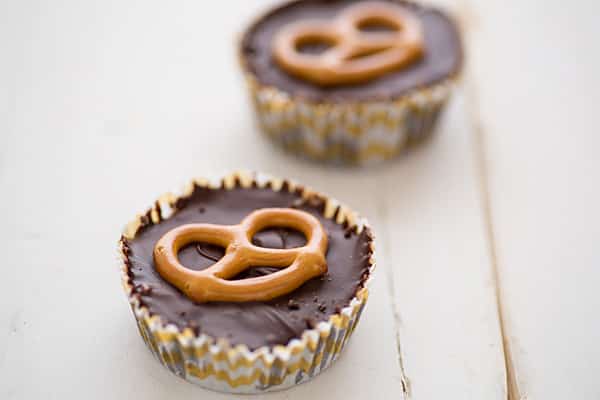 Peanut Butter Pretzel Cups // And when life is kind of crazy, the best solution is to make peanut butter pretzel cups. I crushed some pretzels, mixed them with peanut butter, and used it as a filling for these cups. Oh man, they were so worth it.