This post really should be called What I Ate This Week & A Half because some of these meals are from last week. And then this week I was so sick that I didn't eat much at all. Which was amazing for my diet! I know I'm really sick when my husband asks, "I'm going out now, is there anything I can get you for lunch?" and I say "I don't want anything." That is the saddest thing a food blogger could ever say, you guys.
Here's what I ate this week: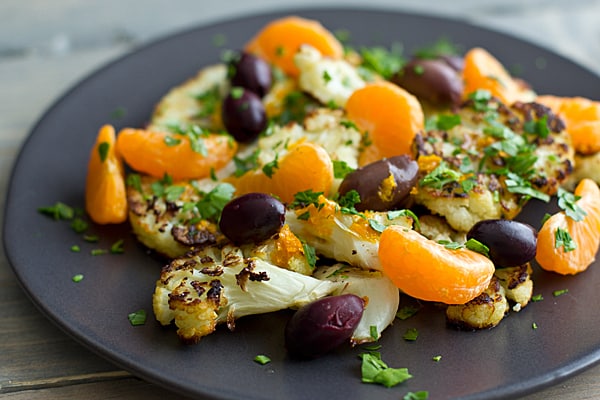 Charred Cauliflower with Clementines & Olives from Whole Living // This isn't up on the Whole Living website, but I searched and found a copy of it on HeatherOMade. Chris thought this recipe was a little bit weird, but I loved it because citrus and olives together make me ever so happy, especially when you throw in some roasted cauliflower too.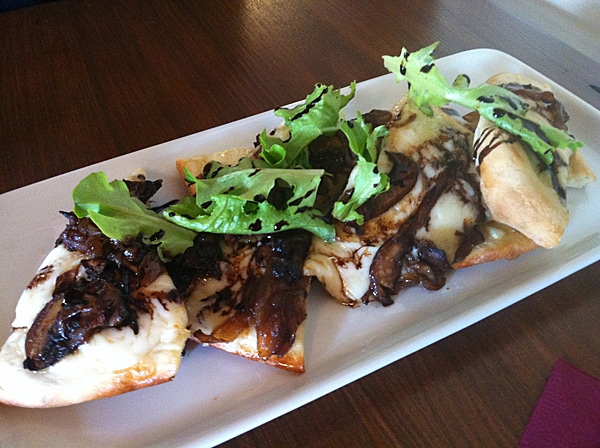 Chicken Mushroom Flatbread sans chicken from Fig Cafe & Wine Bar // We've been meaning to go to Fig Cafe for months now and we finally made it. And now I'm kicking myself for not going sooner. It's a cute little cafe with a small menu, but it does have a few vegetarian options. And they even made a non-vegetarian option meatless for us, so yay for that! So if you ever find yourself in Wake Forest, North Carolina and you're wondering where to go for lunch, go here!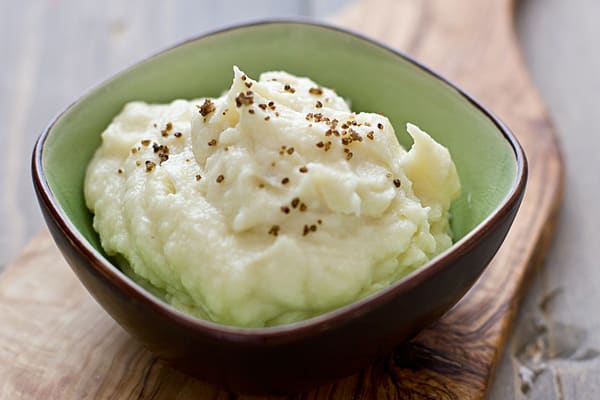 Celery Root Puree from Eating Well // I've been eagerly awaiting the harvest of my celery root and this weekend I finally deemed it ready to pull out of the garden. I was immensely proud of myself for growing it because it is so darn expensive at the store. Celery root puree has the texture of mashed potatoes, but with a hint of celery. Okay, you are not sold on that description, I can tell, but believe me, it's good stuff. I topped it with a little bit of the porcini salt that I bought when we went to Savannah last year.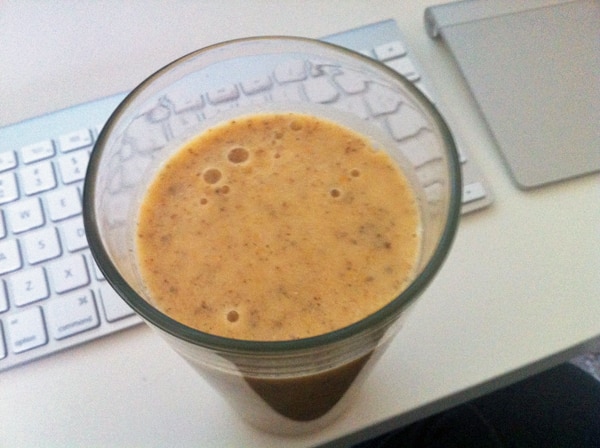 Pineapple Clementine Smoothie // Another favorite new smoothie. I think I have about a dozen favorite smoothies now, huh? Combine unsweetened vanilla almond milk (about 1/2 to 3/4 cup), 2 peeled clementines, a small handful of frozen pineapple, and a tablespoon of chia seeds and blend.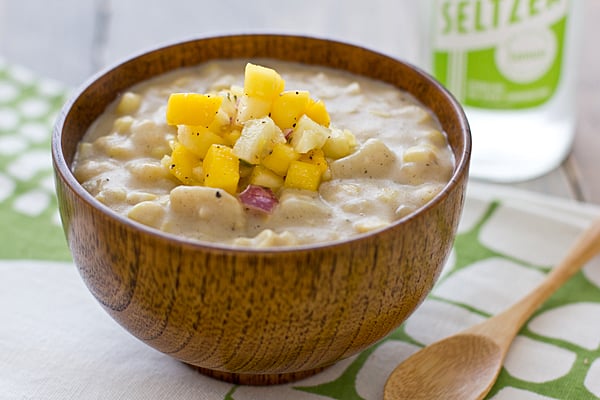 Caribbean Corn Chowder from The Fig Tree // I've been a fan of The Fig Tree for a while and I'm so excited that Courtney just revamped her blog–its focus is now vegetarian cooking from around the world. What an awesome idea, right?! So go check out her blog if you're looking for some global-inspired meatless meal ideas. We loved this corn chowder, although I cheated and used pre-made salsa for the topping.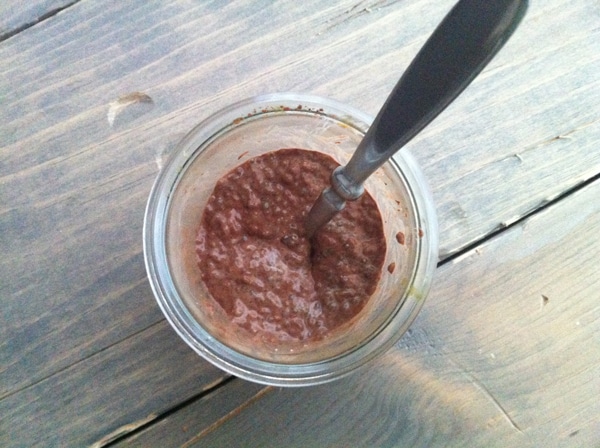 Raw Vegan Chocolate Chia Seed Pudding from Averie Cooks // I finally got on the chia seed pudding bandwagon. If you don't have an aversion to the texture of chia seeds, you need to make this now! It's so good. I had this for breakfast so I started it the night before and it was worth the wait. So chocolatey and delicious, it was hard to believe it was healthy.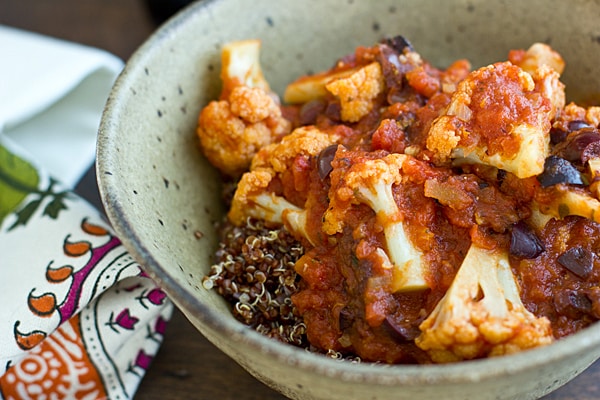 Greek Stewed Cauliflower from Girl Makes Food // I pinned this as soon as I saw it, as I pretty much do with anything involving kalamata olives. I wish I had served this over rice (as suggested in the recipe) instead of quinoa (as suggested by my poor judgment), but this was delicious!