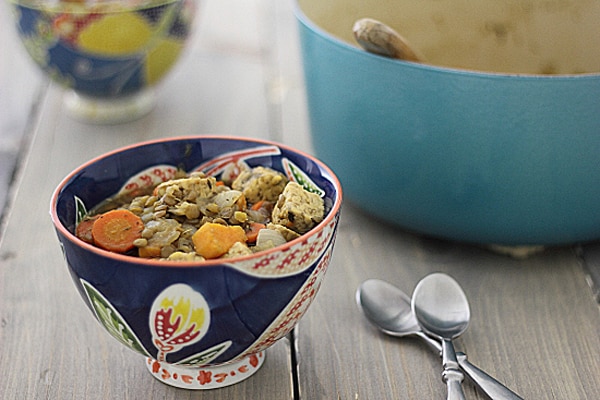 Vegetarian Irish Stew was one of the first recipes I published on my blog. I posted it on St. Patrick's Day, in honor of my Grandpa's birthday. I'm not really sure if he understood this whole blogging thing that I had just undertaken, and he certainly had no idea what tempeh was, but my Grandma told me she read the post out loud to him and I hoped that it made him smile, tempeh and all.
I'm on my way to Chicago today to say good-bye to my Grandpa; he passed away on Friday. He had been in failing health for a few years now, but even though this wasn't unexpected, his death has hit me hard. My Grandpa taught me the value of hard work, the power of a simple kind gesture, and the importance of taking time for others. I wish I had learned to have patience from him too--I'll keep working on that one, Grandpa.
I already had posts written and scheduled for this week, so those will still be running, although I won't be around to respond to comments or answer questions. It's been a difficult few weeks for my husband and me, with his grandfather's death two weeks ago and now my grandfather passing away too and I have truly appreciated all the comments and emails I have received--thank you.
Oh, and here's the link to that Vegetarian Irish Stew recipe. I'll be making it again this St. Patrick's Day and remembering all the corned beef and cabbage dinners we used to have every year for my Grandpa's birthday.