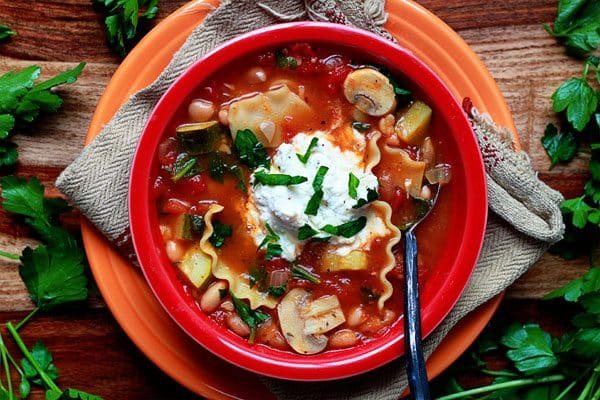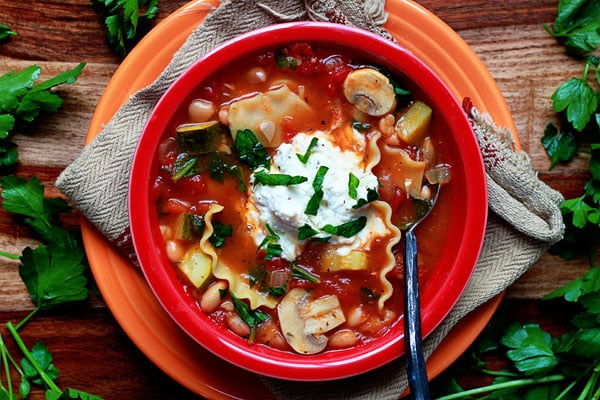 If you love veggie lasagna like I do, you've probably wished for an easy way to make it at home. Well, today you're in luck! We've found several simple solutions to the easy vegetarian lasagna quandary - just grab your crock pots and a few ingredients and it should smell amazing in your home in no time! Using a variety of fresh and healthy items you may or may not have tried in your own lasagna before, the best of our finds are below:
Well...there are technically four ingredients (two kinds of cheese), but this is still the easiest recipe we've seen. Just layer it up in your crock pot and set the timer - voila!
Is your mouth watering yet? If not, it's gonna be! Kristine shares a video from her YouTube channel to show how to make this delicious crock pot recipe. Make sure you have plenty of fresh, washed spinach on hand!
This one is similar to the last, but uses feta cheese too - for the feta lovers!
You won't be low on vitamins A, K or C when you make this healthy, hearty version! Have a fresh salad and homemade garlic bread alongside for a perfect cold or rainy weather meal.
The prep time on this is a cinch at 15 minutes. Your total crock pot cook time is 6 to 8 hours - perfect when you need to fit in a full day's work, errand-running - or fun!
This one replaces regular lasagna noodles with zucchini slices - brilliant! If you're watching carbs or looking for a great summer lasagna, here's the one for you!
Plenty of colorful veggies in this one. If you're seeking a 100% vegan and gluten-free version, this recipe includes both a step by step pictorial guide and a video to follow. Enjoy!
When you're craving the flavors of lasagna in something just a little lighter, this one has your back. Just assemble it, set your timer and you're ready to serve up to 6 people in 4 hours.
An excellent make-ahead idea. This one walks you through freezer bag prep so you'll have your crock pot lasagna pre-made and ready for a busy night - or you can just make it right now instead!