As a vegetarian, it sometimes takes a little digging to find great soup. Many popular soups use chicken broth or include some kind of meat. Fortunately, a great vegetarian soup option is black bean soup. Whether you eat this at Panera or enjoy making your own, it can be delicious option when looking for vegetarian soups. However, an even better option is crockpot black bean soup. By making soup in a crockpot, you save yourself time and energy. Slow cookers can do the real cooking for you while you're off getting your work done or relaxing. So, why not make some awesome vegetarian crockpot black bean soup recipes? Here are some of our favorites.
Emilie Eats' Vegan Slow Cooker Black Bean Soup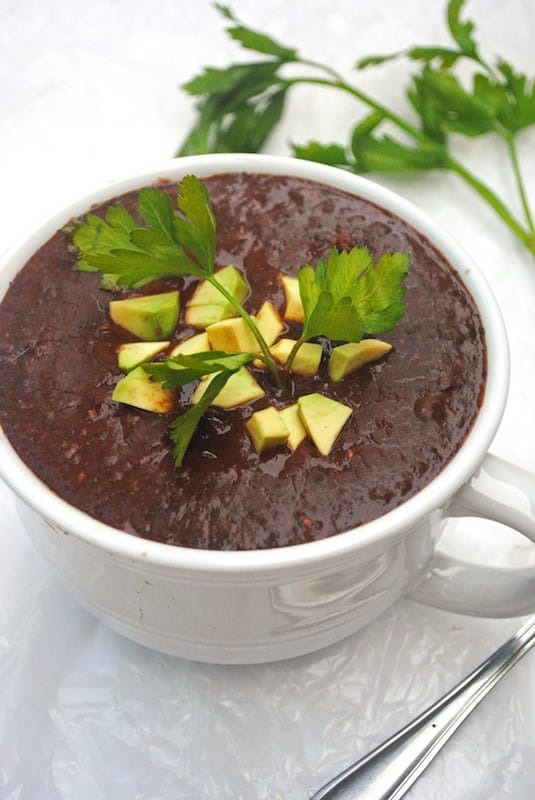 If you're looking for a recipe with minimal prep time and maximum flavor, check out this one from Emilie Eats. It only takes about 10 minutes before you pop it in the slow cooker, and it's a great light soup that rivals your favorite Mexican place.
Making Thyme for Health's Vegan Slow Cooker Black Bean Soup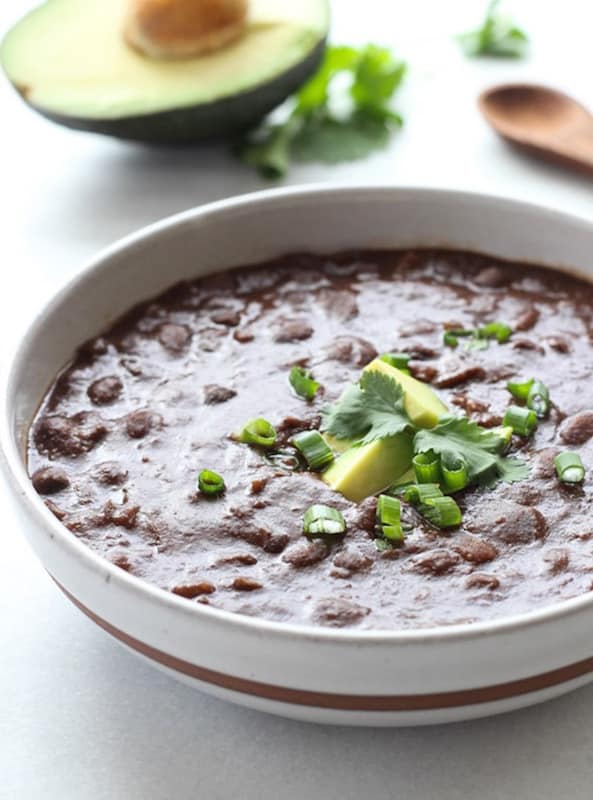 This recipe could be described as mildly spicy, but it's a great option if you want quick and easy soup! It also recommends topping with Avocado, so if you're an avocado freak, it might be your best option.
Crock Pot Black Bean Soup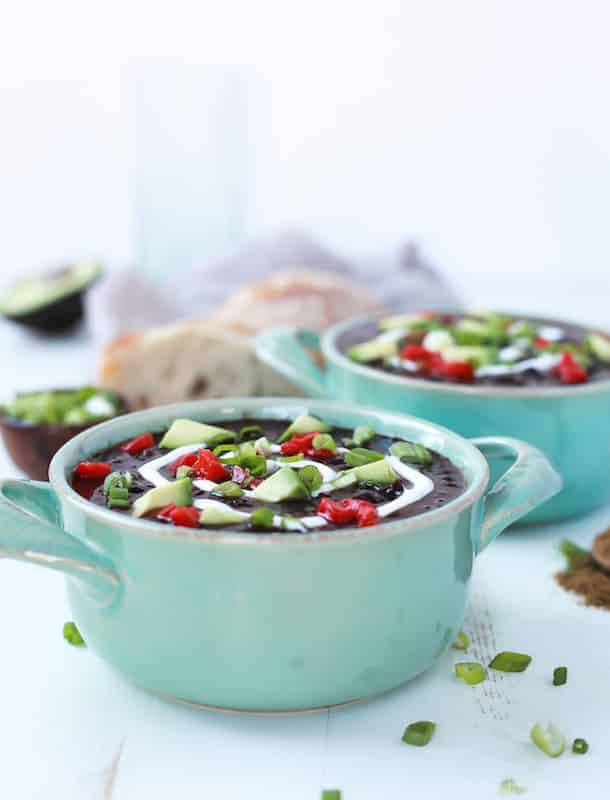 One recipe with a great southwestern twist is this one from Joyful Healthy Eats! It's a great comfort soup with minimal calories and lots of flavor. Plus it has a five minute prep time, so you'll have lots of time to relax while it cooks!
Crockpot Vegetarian Black Bean Soup (Panera Copycat)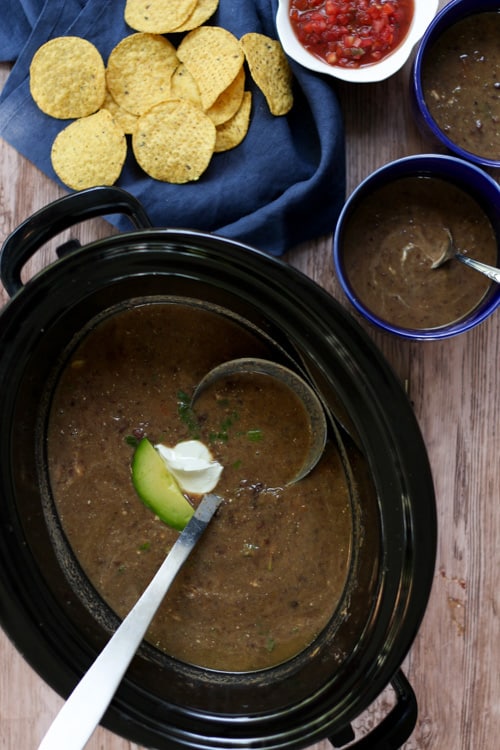 Many of these recipes mention Panera's black bean soup, so this recipe serves as an actual copycat for that. However, this recipe is much more cost efficient, and it's super easy to make. If you hate being persuaded into buying bakery treats or needless carbs, make your own at home!
A Healthy Slice of Life's Crock Pot Black Bean Soup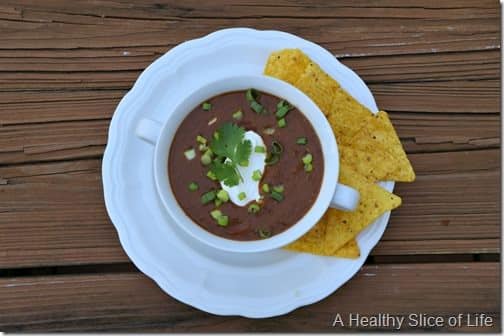 If you're looking for a spicier, heartier soup, this might be for you. Although the prep time increases to about twenty minutes, it's still a delicious option for those who want to use their crockpot more often!
Spicy Black Bean Soup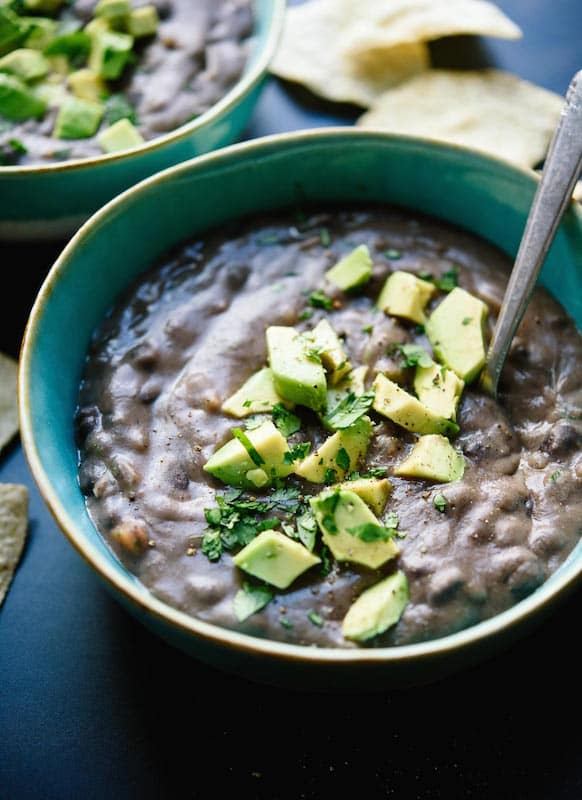 This recipe truly is spicy! It has a much more Cuban taste than most other vegetarian crockpot black bean soup recipes. However, this one does not need to heat all day. The total time for prep and cooking is about an hour, so if you need soup fast, this is the way to go.
Smoky Slow Cooker Black Bean Soup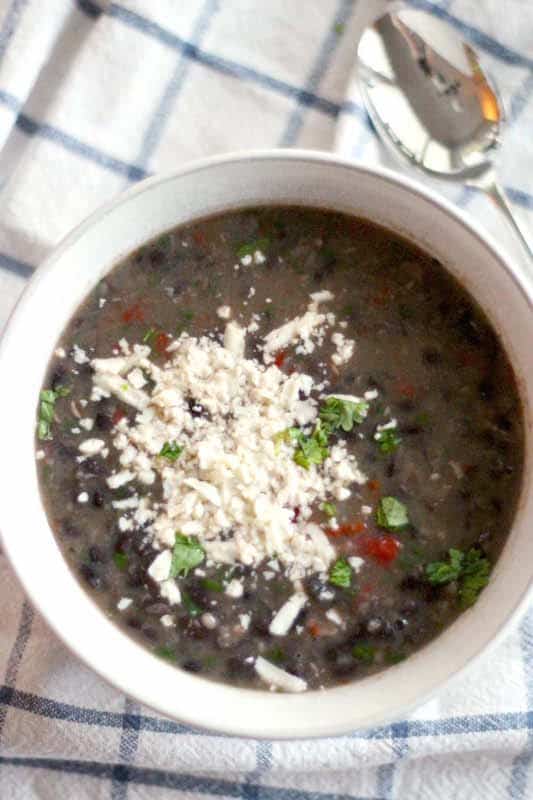 If you're a fan of smoked paprika, check out this delicious recipe! And if you've never tried it, maybe you should. It's a great spice to use in your soup, and this quick recipe will show you why.